FULL STEAM AHEAD IN ICELAND
Our FOCUS PARALANE is a super-fast road bike, but is also capable of so much more. It's got adventure in its DNA. No bike in the PARALANE family embodies this longing for unknown terrain as intensely as the FACTORY model. With its 30-mm grooved tyres, 1x11 gearshift and the option of fitting mudguards quickly and easily, the PARALANE Factory is ready for adventures on tracks and trails and in poor weather conditions. So just how far will this type of adventure road bike take you? We put it to the test and sent US Cyclo-cross champion Jeremy Powers to Iceland to push the PARALANE to its limits. Here is his travel log.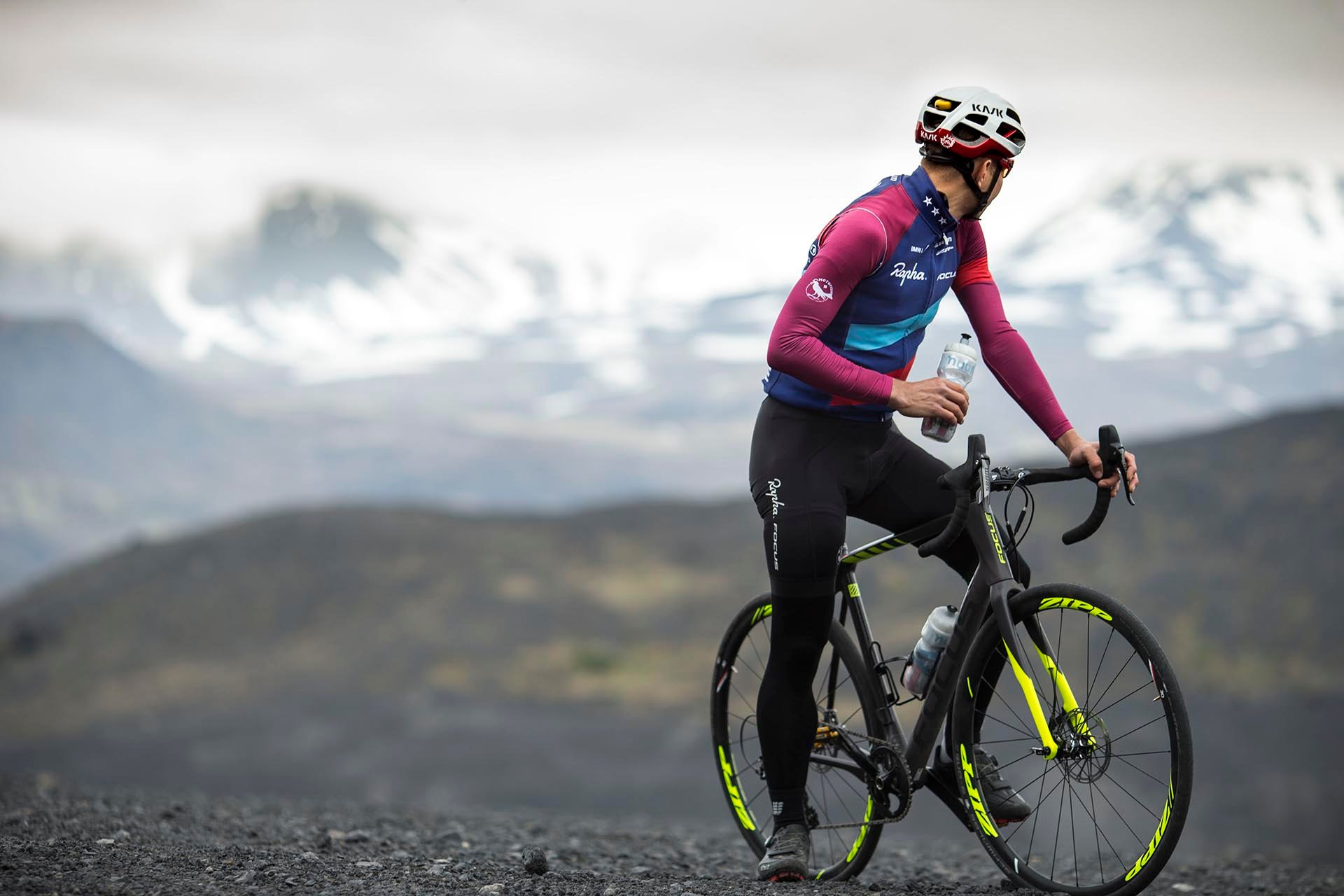 Day 1: Call from FOCUS. Yes, I've heard about the new PARALANE, and of course I fancy trying out the new road bike. In Iceland – awesome! I've never been before, so let's see what it's all about. I land at Reykjavik in the late afternoon, and my PARALANE is already waiting for me at the hotel reception.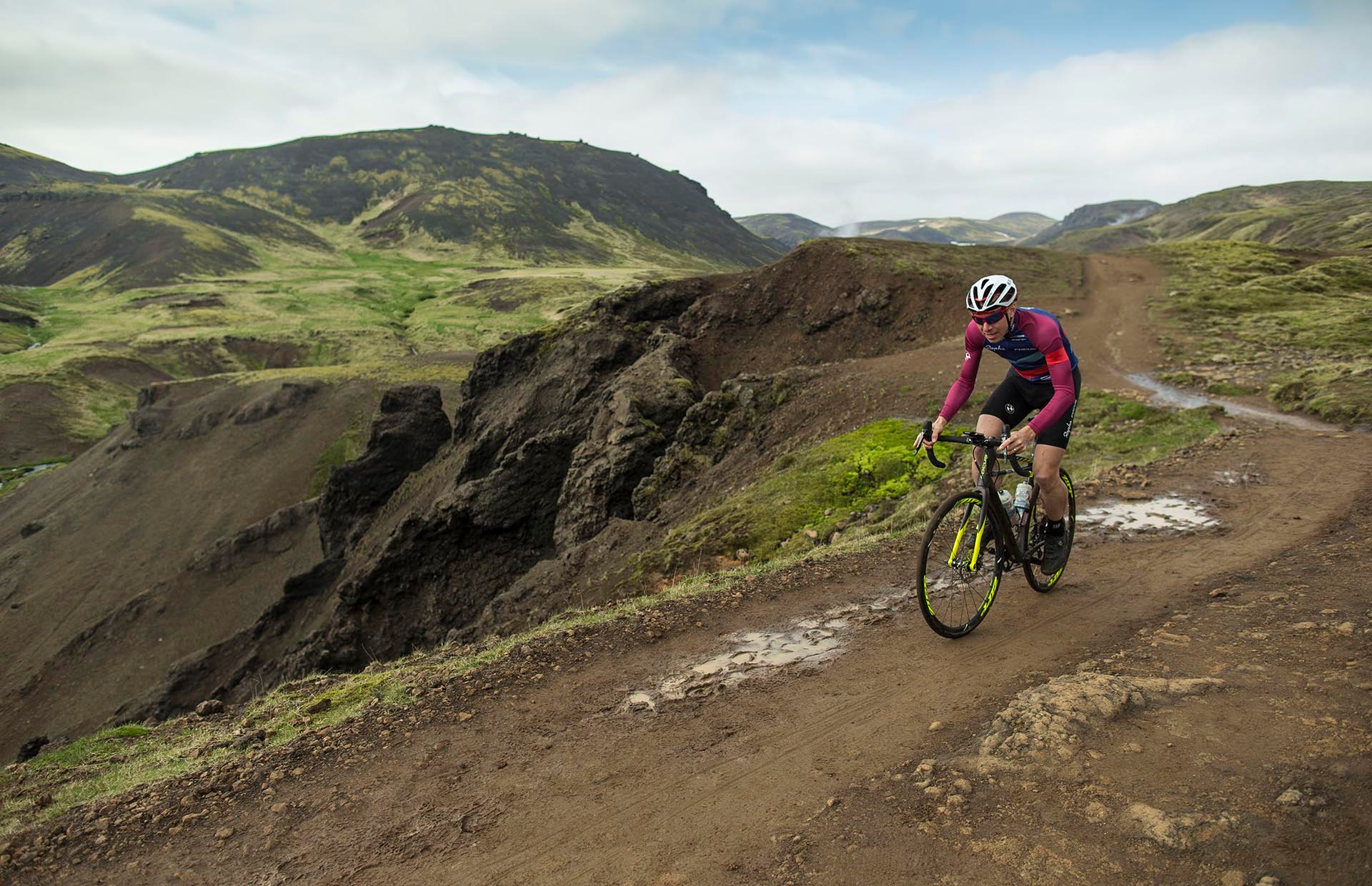 ADVENTURES BEGIN WHERE THE TARMAC ENDS
Day 2: The day is still young. I get an early start in Reykjavik and leave almost all of my gear in the hotel, taking just the essentials with me. And then I'm on my way on a country road heading south-east. The road makes a good impression – solid tarmac as far as the eye can see. But after 120 kilometres, it gets a bit monotonous; I think I was simply born for more bumpy ground. Luckily, the PARALANE is with me on this front. I turn off the road at the Seljalandsfoss waterfall and glide on by. There's a bustle of tourists here, and a constant stream of garden gnomes in brightly coloured rain hats runs behind the waterfall. I push on and leave the masses behind me.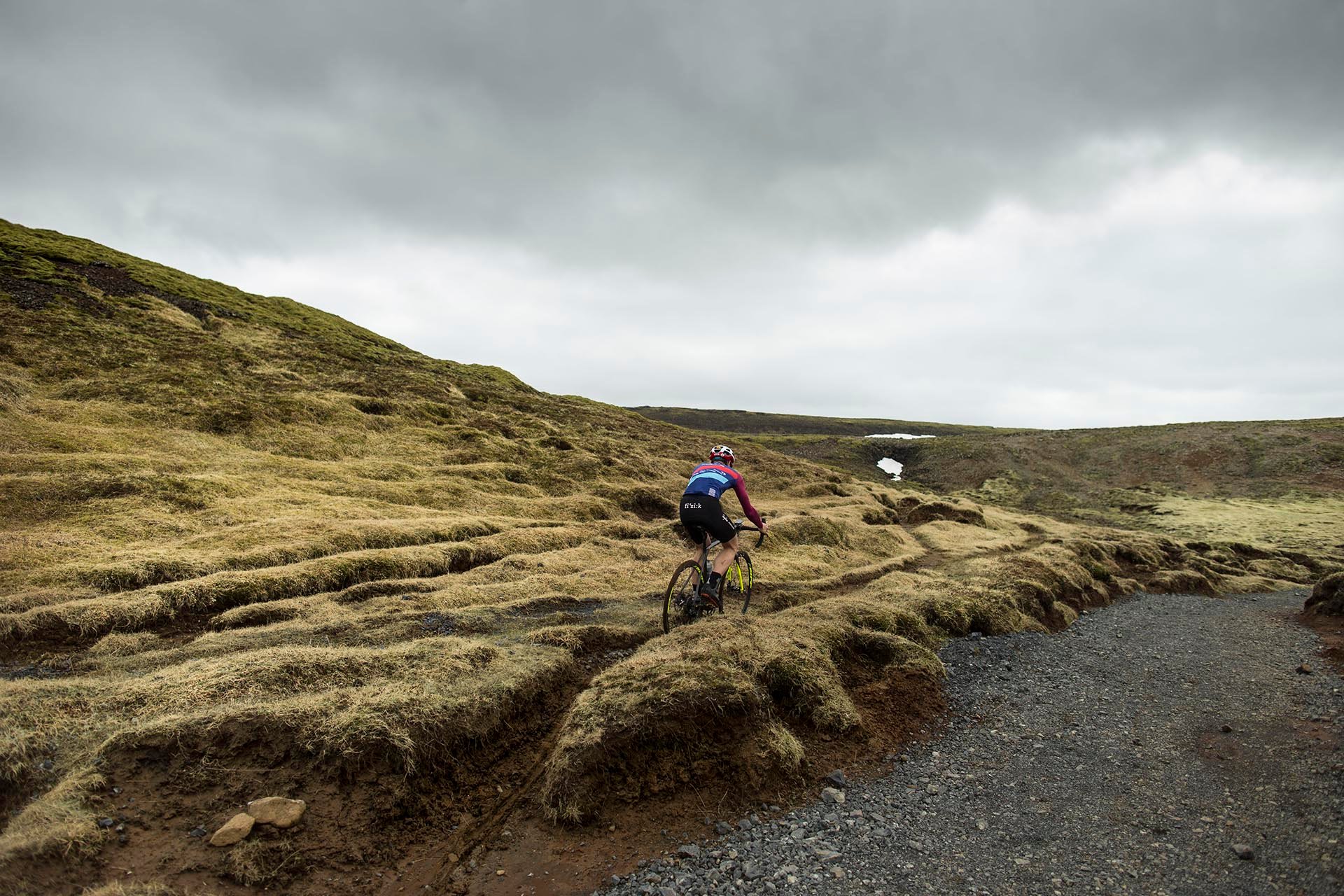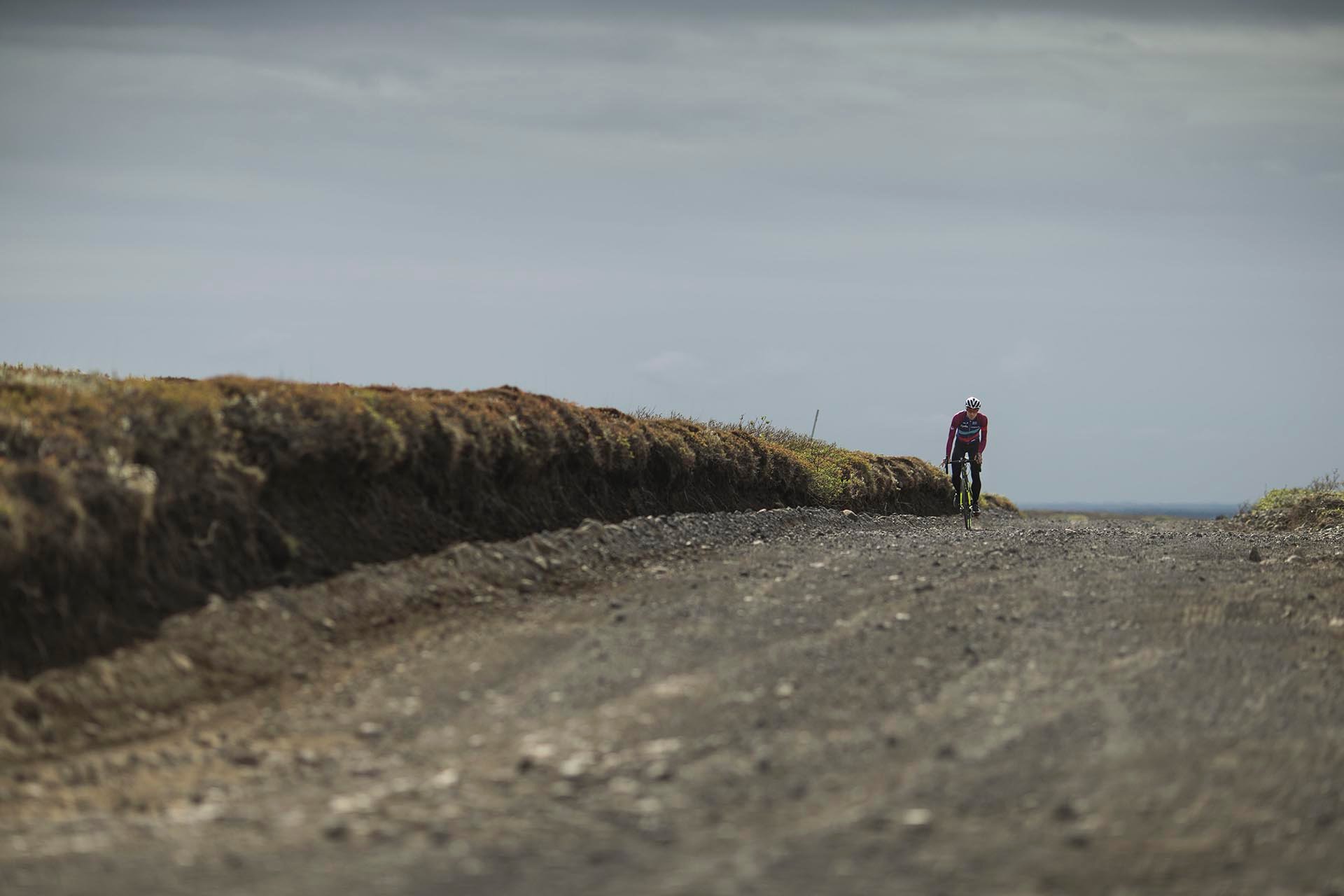 ADVENTURES START WHEN PLANS CHANGE
There's a dirt track in front of me, and mountains on the horizon. Beams of light fall from the clouds, lighting up green and white spots that join up to form a mosaic. I let a bit of air out of the tyres. The road is becoming increasingly rough, and sharp, black volcanic rock lines my path. My PARALANE propels me forwards, apparently just as adventurous as me myself. I'm captivated by the landscape, which after a long period of grey vastness suddenly opens up again to reveal green mountains. I cross one riverbed after another, shouldering the bike, looking for a shallow spot and then ploughing on. 24 kilometres of gravel track later, I arrive at a campsite otherwise occupied exclusively by huge off-road vehicles. Even though the girl at the reception desk regards me with disbelief, I really am in just the right place. I sign in, tuck into a delicious meal and fall into my bed in a state of utter exhaustion.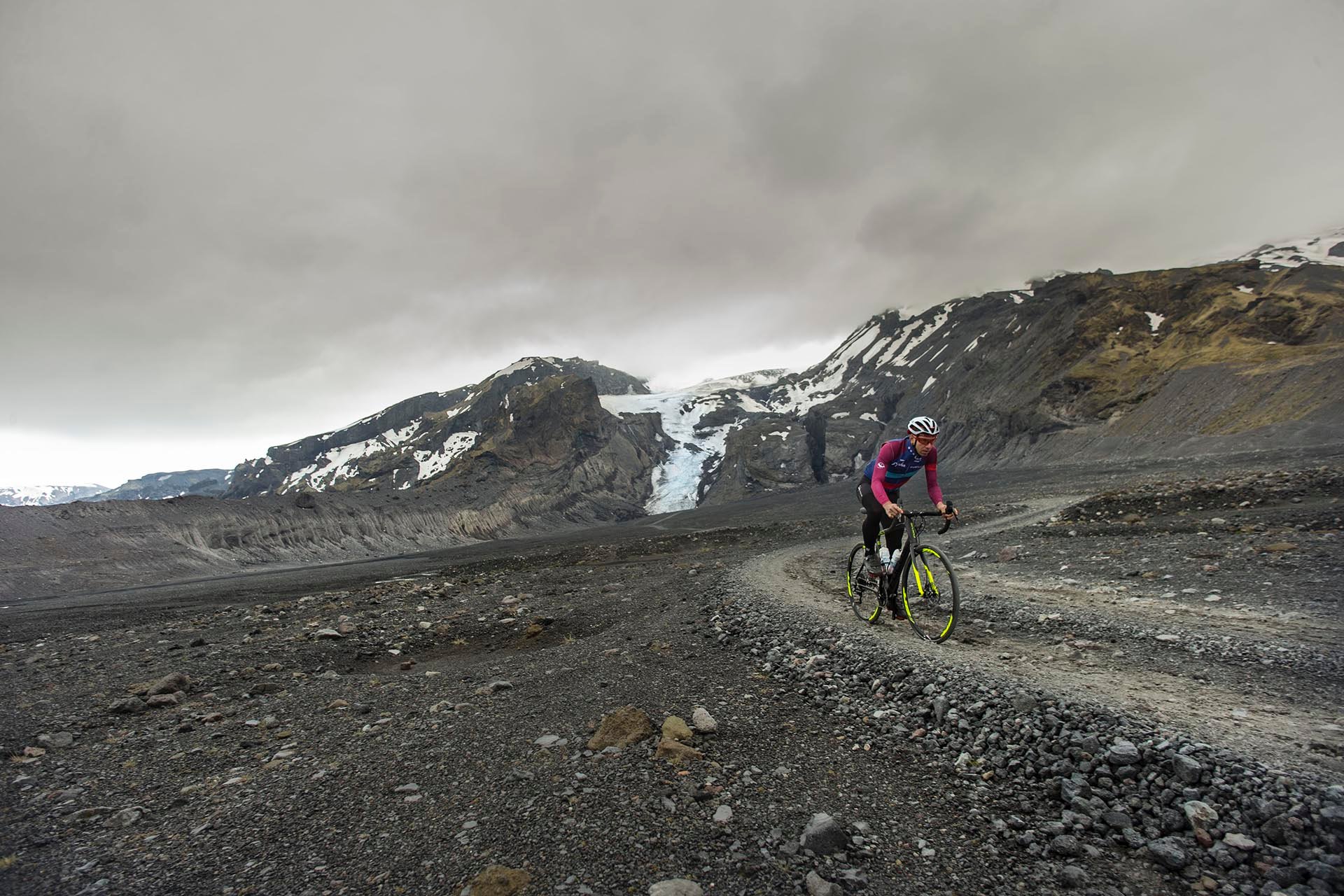 Day 3: It didn't really get dark during the night, but I slept like a log. With breakfast in my belly, full bottles and a day's food rations in my luggage, I swing myself onto my PARALANE. In the distance, I can see an impressive glacier. It's the famous Eyjafjallajökull, which when it erupted in 2010 caused the cancellation of all air travel above northern and central Europe. I've got to investigate. I give the PARALANE a bit of freedom and allow it to break away through the gravel. A huge grin plasters itself gratefully to my face.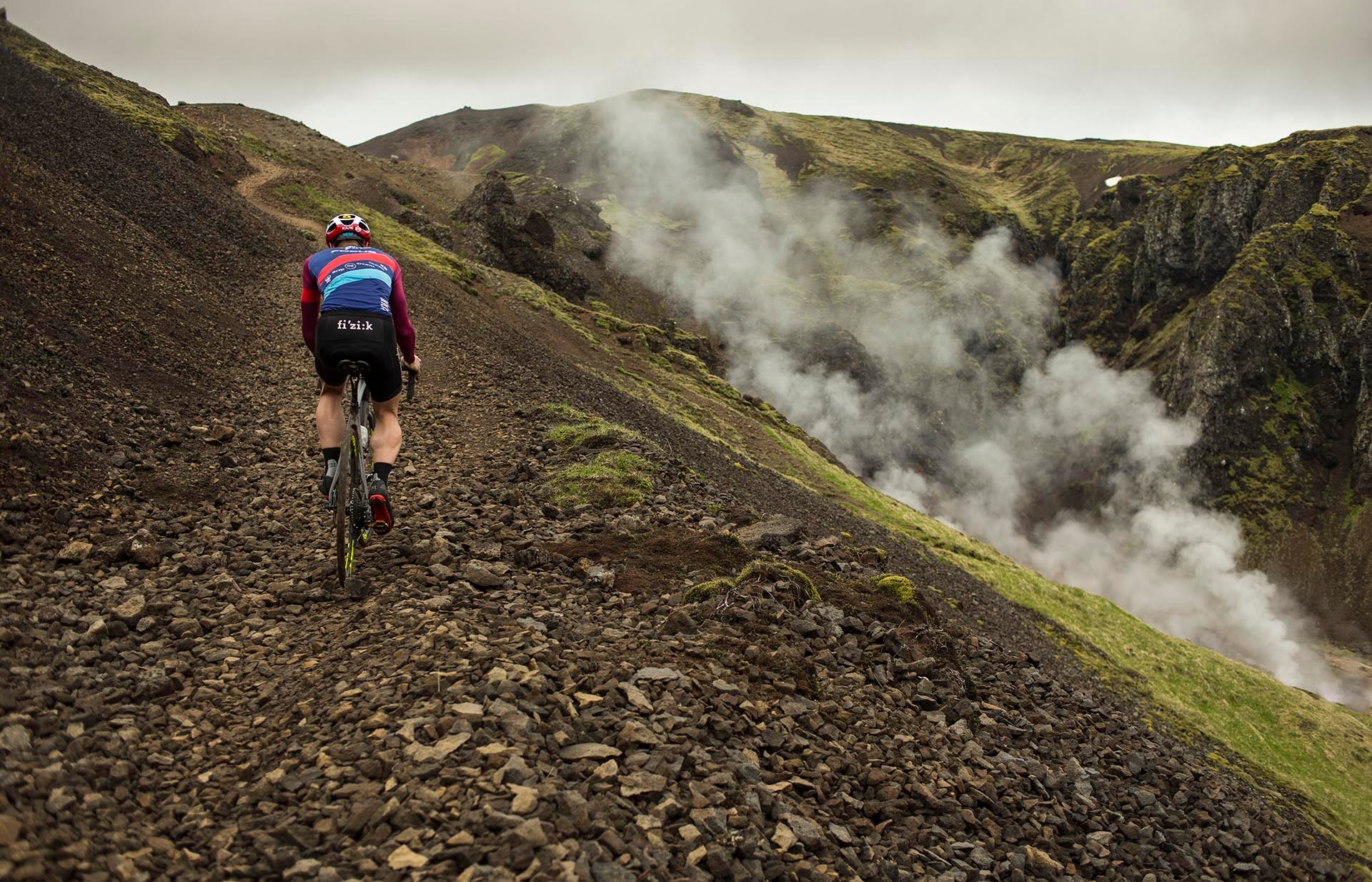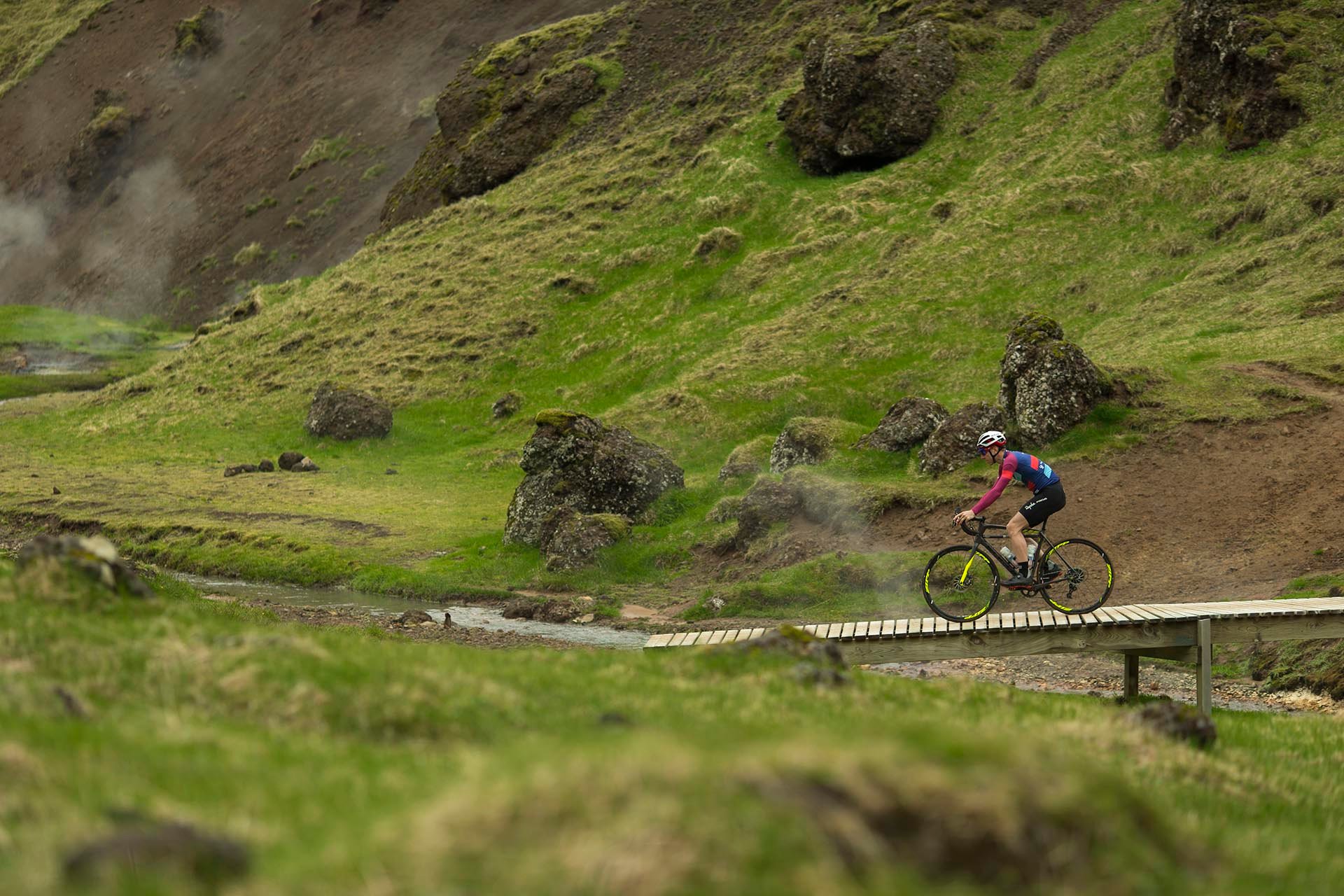 Back on tarmacked roads, I get chatting to a local during a short espresso stop. He tells me about a hot river that's roughly on my route but not very easy to get to: Reykjadalur near Hveragerdi. Yet another two of those names that are impossible to pronounce but that would be pure gold in a game of Scrabble. On my list of things to do during my lifetime, "swimming in a hot river" is pretty high up.
So I didn't even have to ask myself whether I would take this detour. I leave the tarmacked road again, and climb a mountain for four kilometres on a track that feels more like a Cyclo-cross course. Narrow, muddy and demanding. I feel right at home. A waterfall lines my way as I navigate a steeper and steeper climb. The seething earth heated by the river announces itself before the river itself, and steam comes out of the ground all around. I ride past bubbling holes that radiate heat, and white clouds of steam drift by.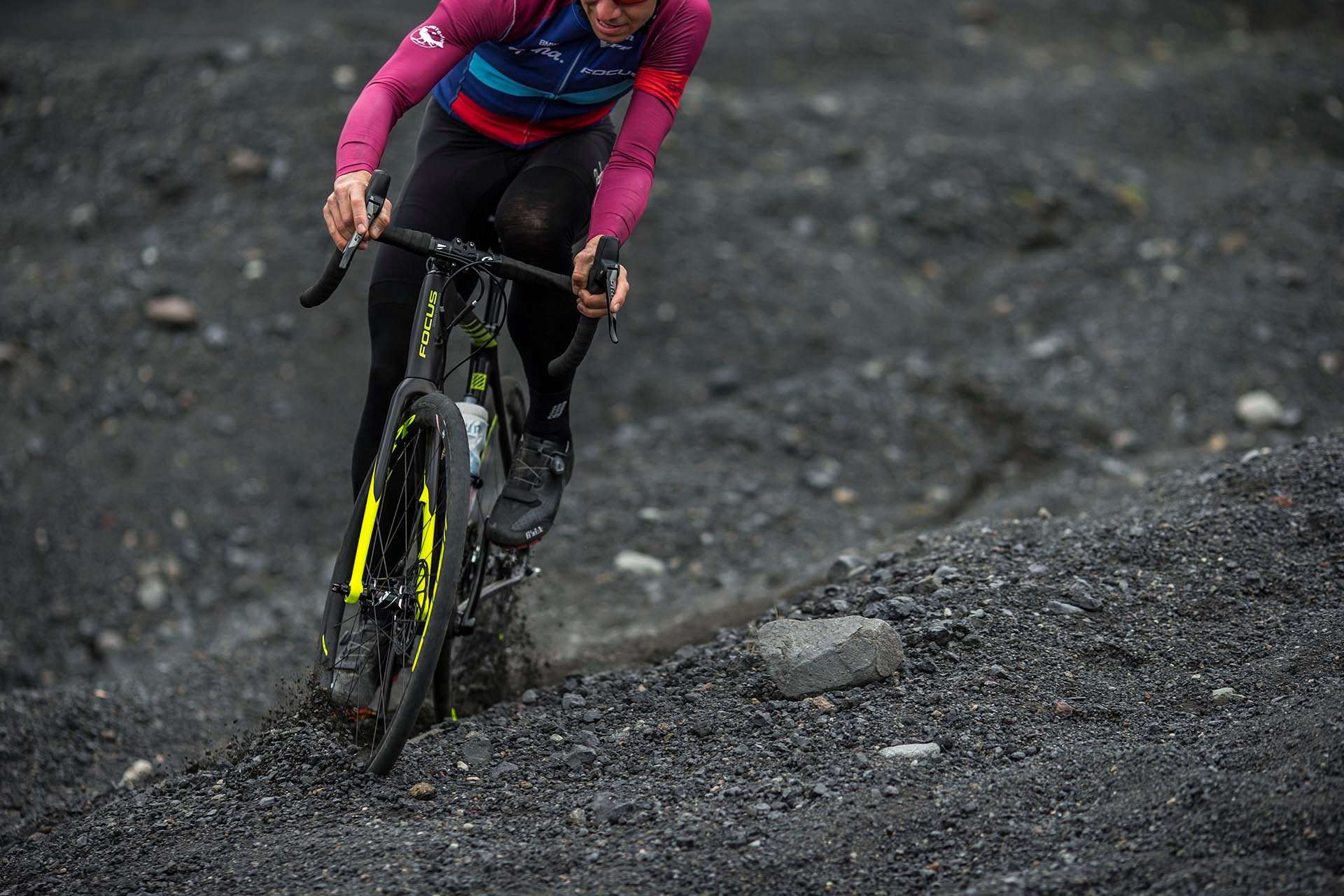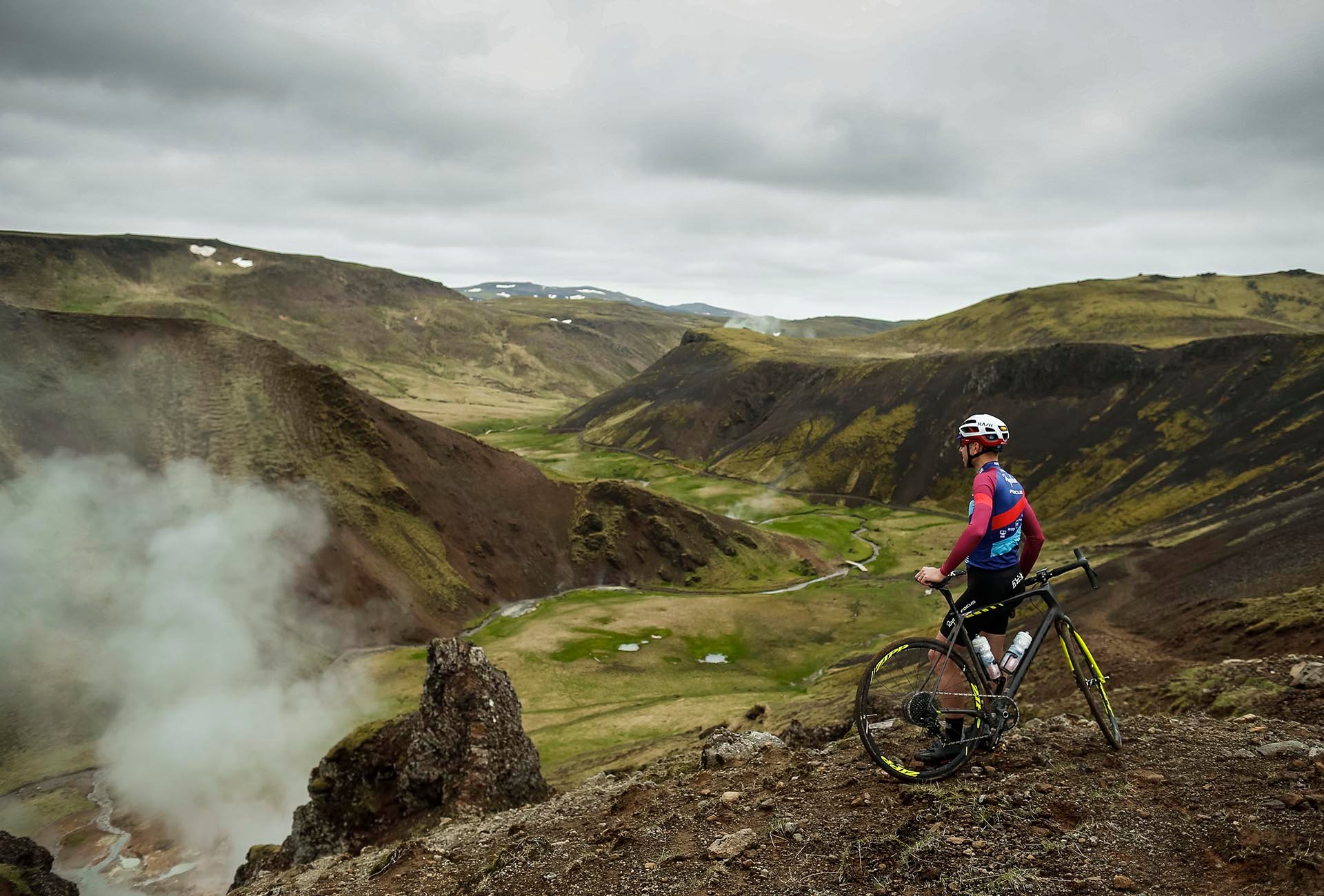 As I ride through an opaque cloud, I lose my orientation for a brief moment – I've apparently reached the highest point. The fog clears, and reveals a spectacular view of the river. A green, steaming valley invites me to linger a while. Two rivers – one hot, one cold – combine to create the perfect temperature. I get in, sit down and wash away the strains of the day. Rather dazed, I can't imagine ever wanting to leave this river.