JAM²

The JAM² helps you to the top, so that you're ready to go again. Every uphill is an experience. Downhill, the All-Mountain's nimble geometry will definitely put a smile on your face.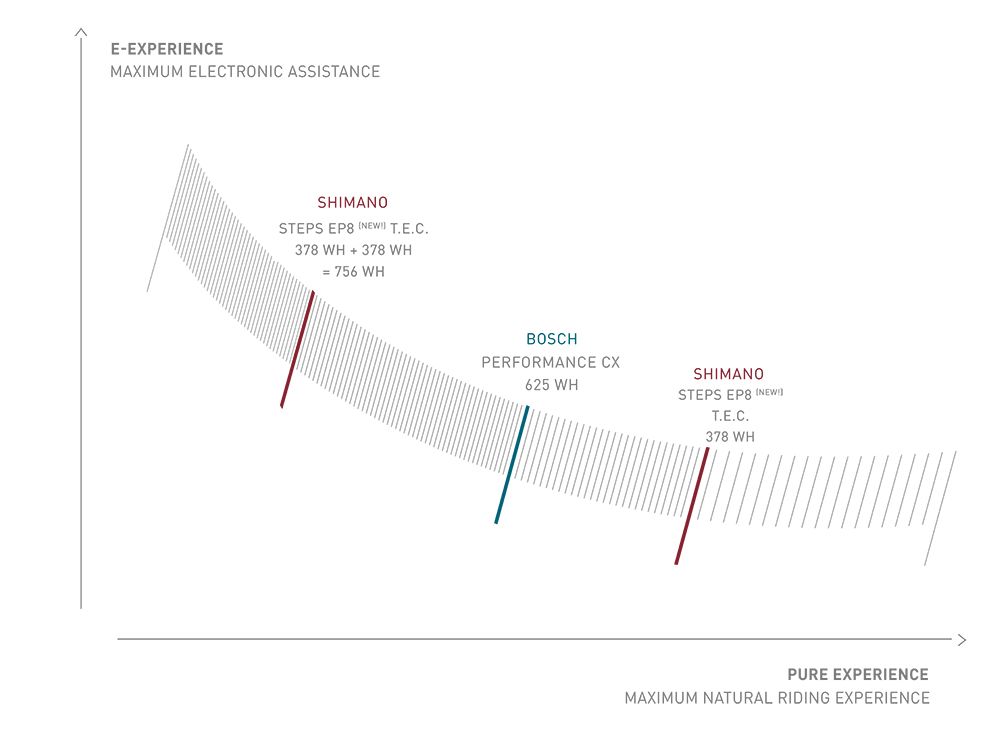 The JAM² covers the widest range of our SQUARED EXPERIENCE thanks to two different e-drive systems. You choose which JAM² fits you and your purposes. The Shimano EP8 e-drive offers flexibility with 756 Wh battery capacity split into two batteries. You decide if you are going super light and agil, close to a pure MTB feeling, or adding a second battery for super long rides. Always as much energy as you need – you can easily choose ahead of every ride. The JAM² Bosch Performance CX e-drive 2020 is positioned in between those two. 625 Wh battery capacity is sufficient for your long rides not worrying about reach.
Choose the JAM² that fits you

Phil's mountain tour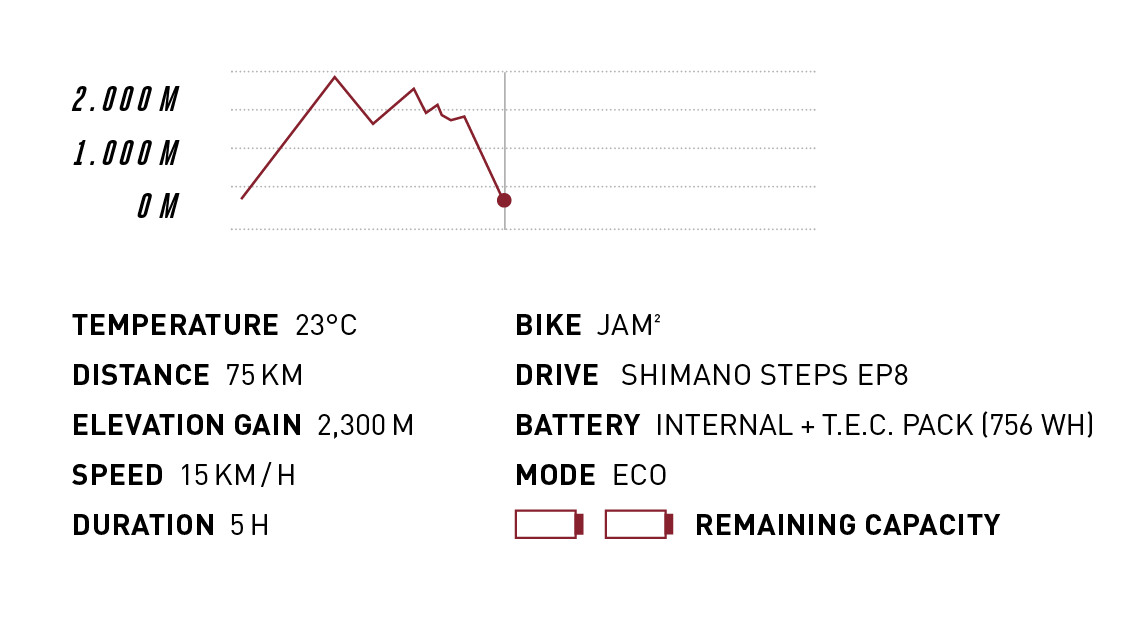 Phil weighs 83 kg and is forever looking to make elevation gains. He loves conquering the mountains. For long mountain tours, he uses the T.E.C. Pack. While he certainly makes use of every trail opportunity that presents itself, he paces himself and makes economical use of the assistance too. And that's why he mainly rides in Eco mode.
Saturday's appointment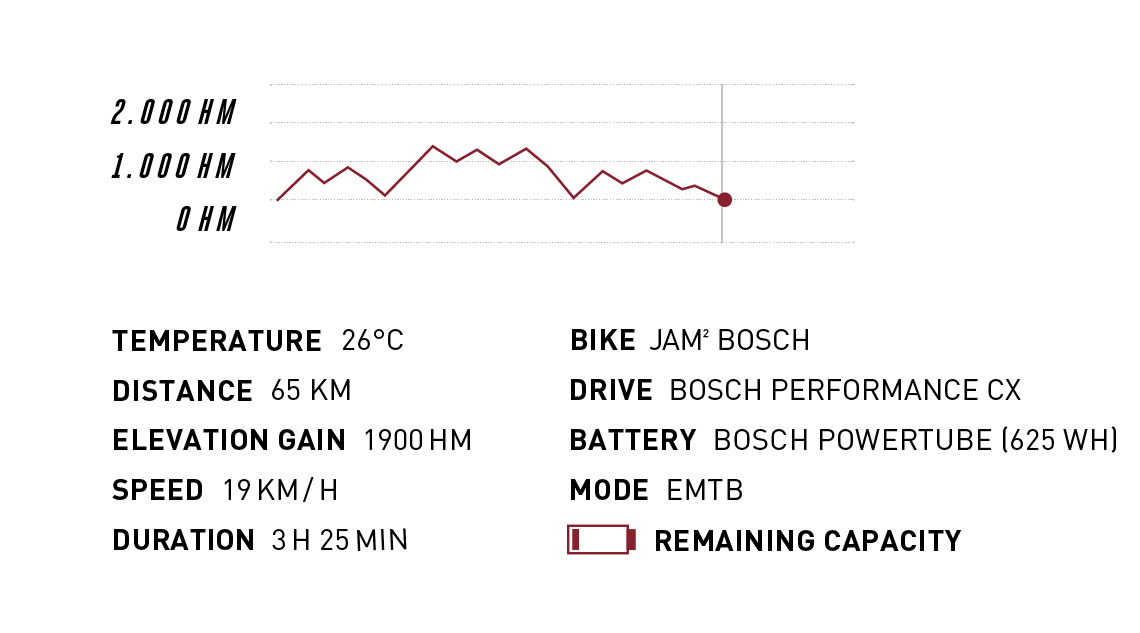 Every Saturday, Marie and her friends are meeting for a mountain bike ride. All members of her group are experienced riders and their ride includes a lot of challenging trails where they push themselves to new limits. Marie uses the "eMTB" mode that adapts optimally to her riding style. Marie lives on the 5th floor and she does not have a power outlet in her basement. Therefore she takes the battery up to her flat to charge it.
Chris' trail tour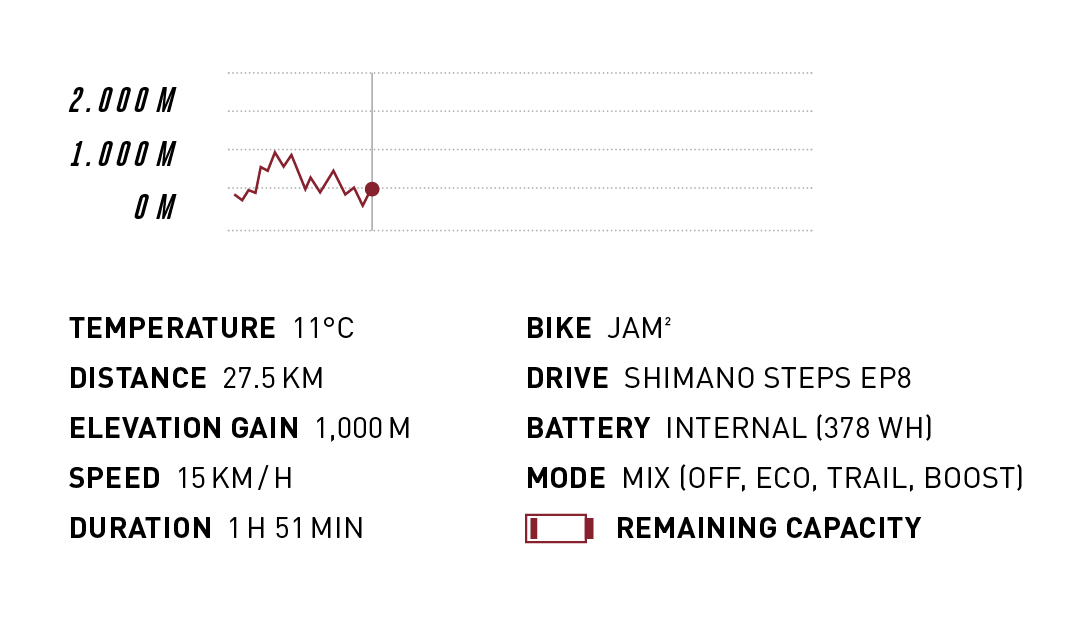 Chris weighs 75 kg and is a mountain biker through and through. He's all about riding as many trails as possible – both uphill and downhill. He uses the assistance in a rather specific way. He rides in Eco, Trail or Boost mode depending on the situation, and occasionally also rides without any assistance too.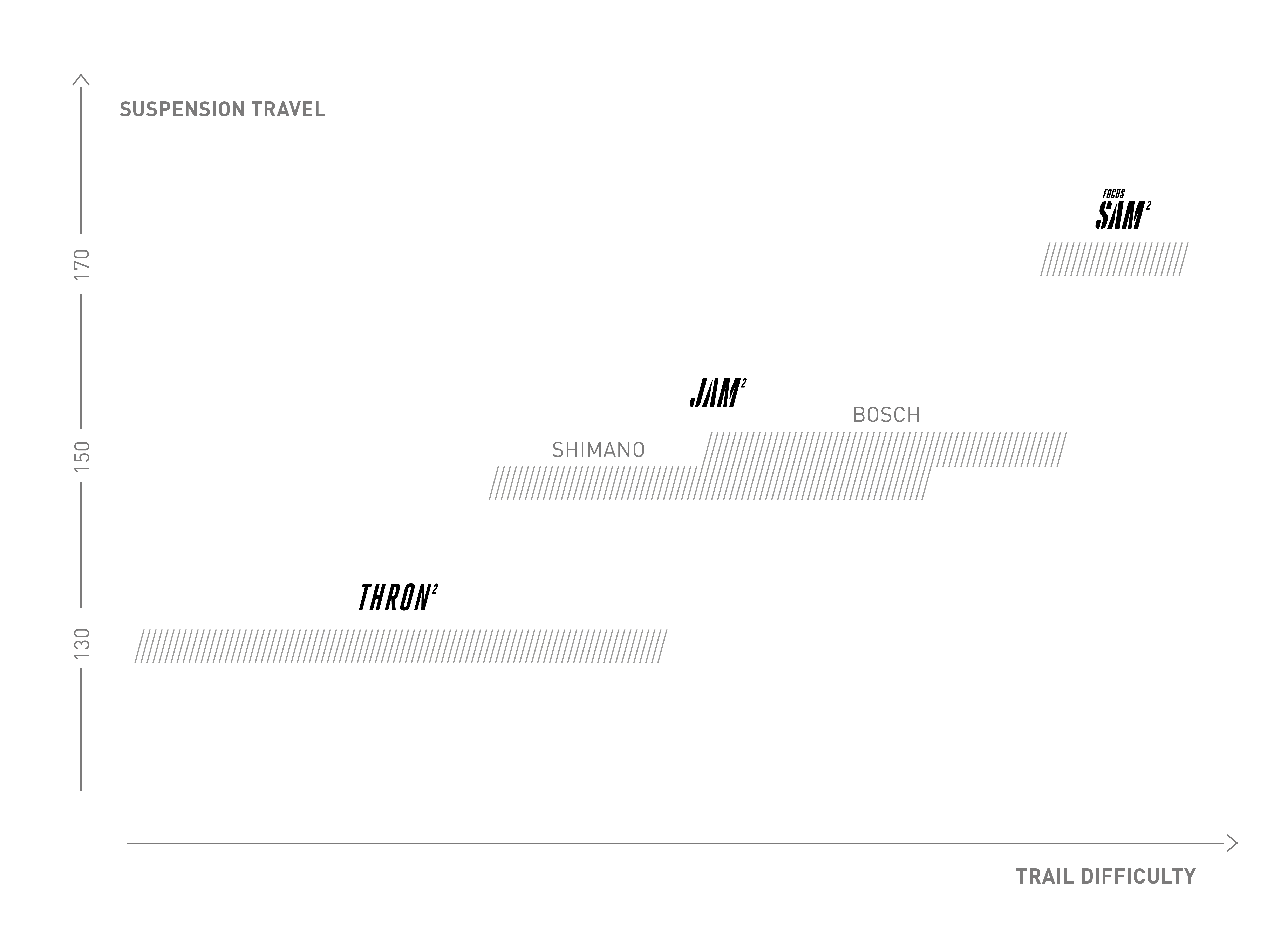 The JAM² Bosch and JAM² Shimano have different geometries and therefore please different riders. The JAM² with Bosch e-drive is made for rough trails and as a result appeals especially to experienced riders. By contrast, the JAM² with Shimano e-drive feels at home on a wide range of trails and spoils the rider with a super light, agile and balanced riding experience that probably feels more familiar to a lot of riders. If you are looking for a wider allround range with Bosch e-drive, you should consider the THRON².
Different geometry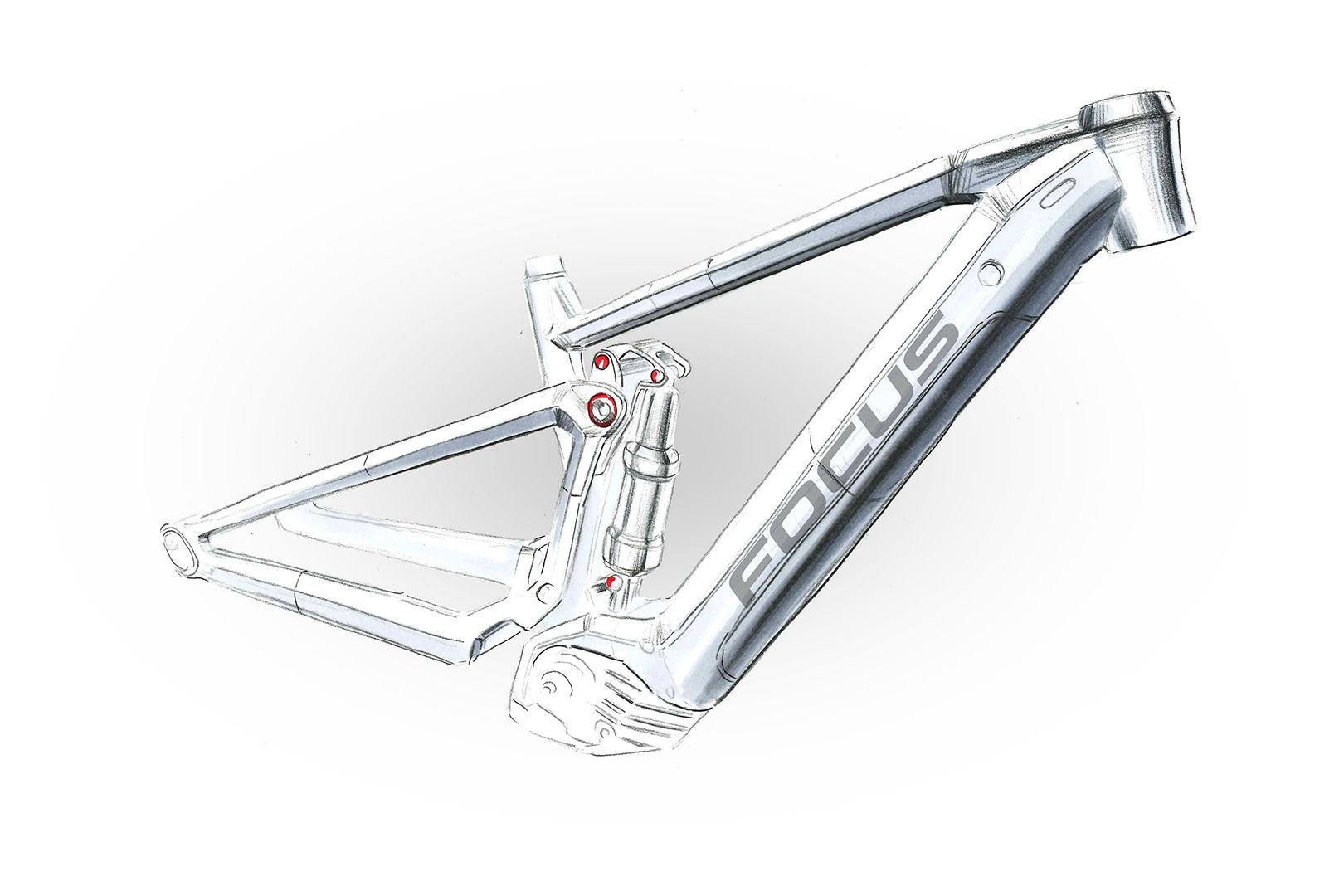 The geometry differences in detail read as follows: The chainstay of the JAM² Bosch is 30 mm shorter than the one of its Shimano equivalent. Especially riders who control their ride in rough terrain with the chainstays will love this greater manoeuvrability via the rear. Additionally, the 1°-shallower steering angle and 20 mm-longer reach ensure smoother riding over rough terrain. The JAM² with Shimano e-drive offers a well-balanced, nimble geometry that can easily be steered via the front.
150 mm F.O.L.D. suspension travel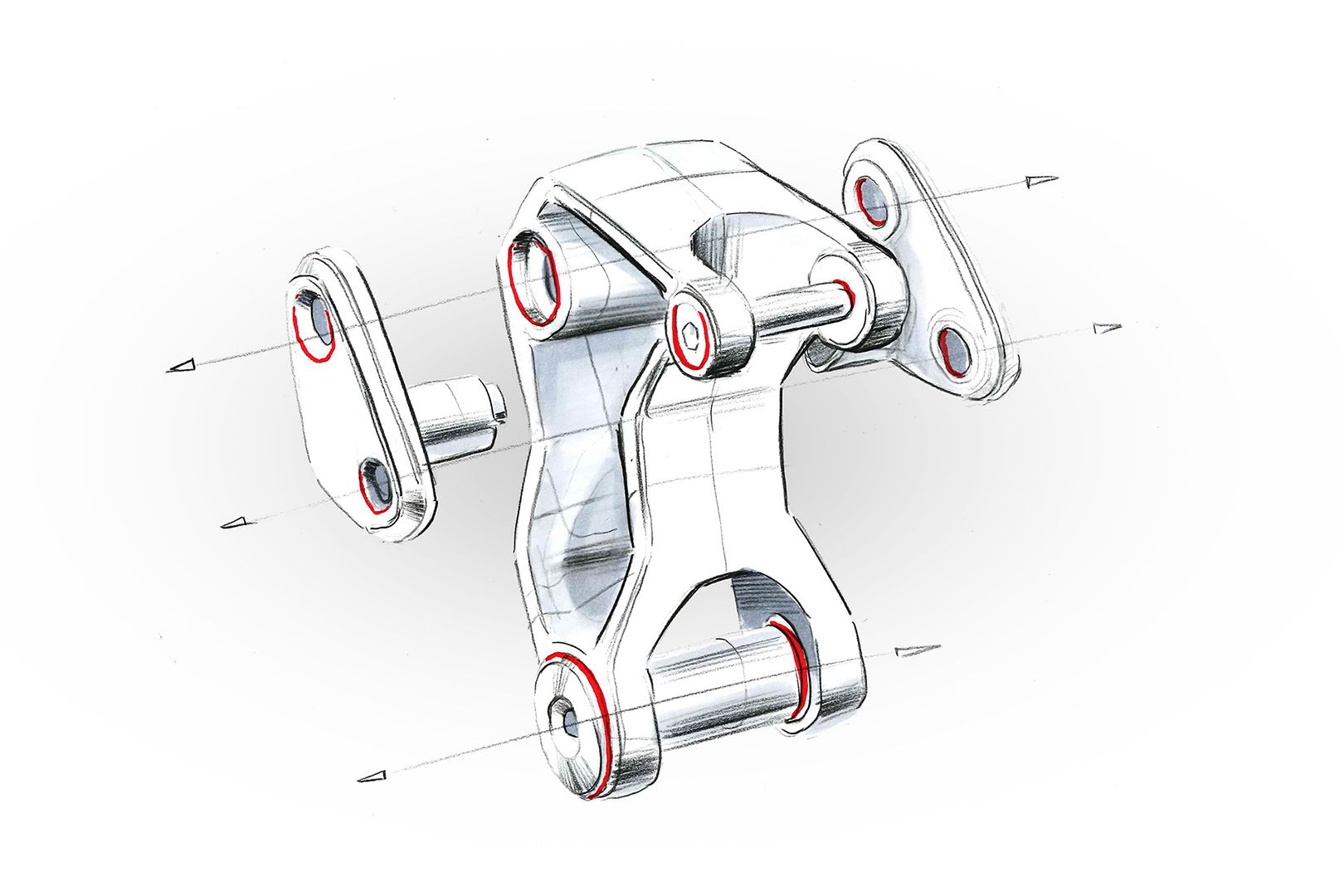 All JAM² models come with 150 mm front and rear suspension travel. 150 mm suspension travel that feels like more. You'll notice the difference. Thanks to the two-phase kinematics, F.O.L.D. is extremely sensitive while still being sufficiently progressive and retaining sufficient reserves. Naturally, our F.O.L.D. chassis has been specially designed to meet the increased demands placed on eMTBs. We recommend 30% sag.
Wheel sizes to choose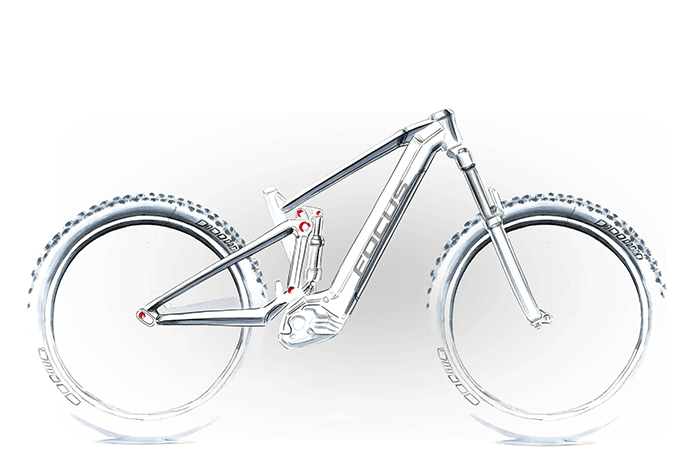 You can choose between different wheel size combinations for the JAM² based on your riding style and preference. Our wider 27+ tyres (model designation: "Plus") offer plenty of grip and control, while the JAM² with 29" wheels ("Nine") affords an impressively precise ride and will appeal to fast riders in particular. The JAM² with 29" wheels on the front and 27+ tyres on the rear ("Drifter") combines the best of both worlds. But even if you pick one or the other now, you always have the option to switch to a different wheel size later thanks to the FOCUS Flip Chip (JAM² Bosch).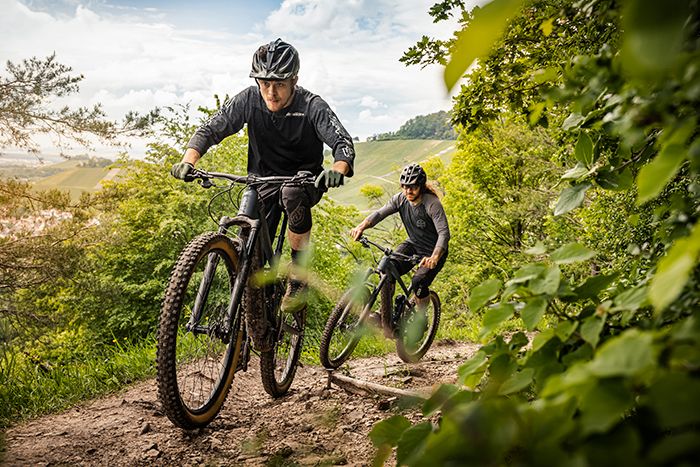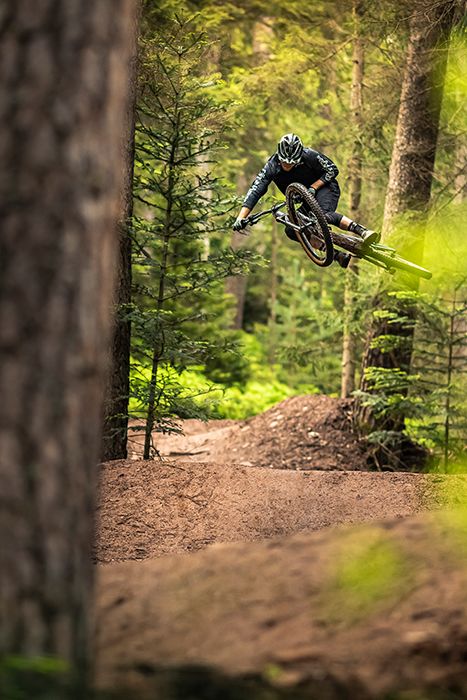 Conquers new mountains
&nbsp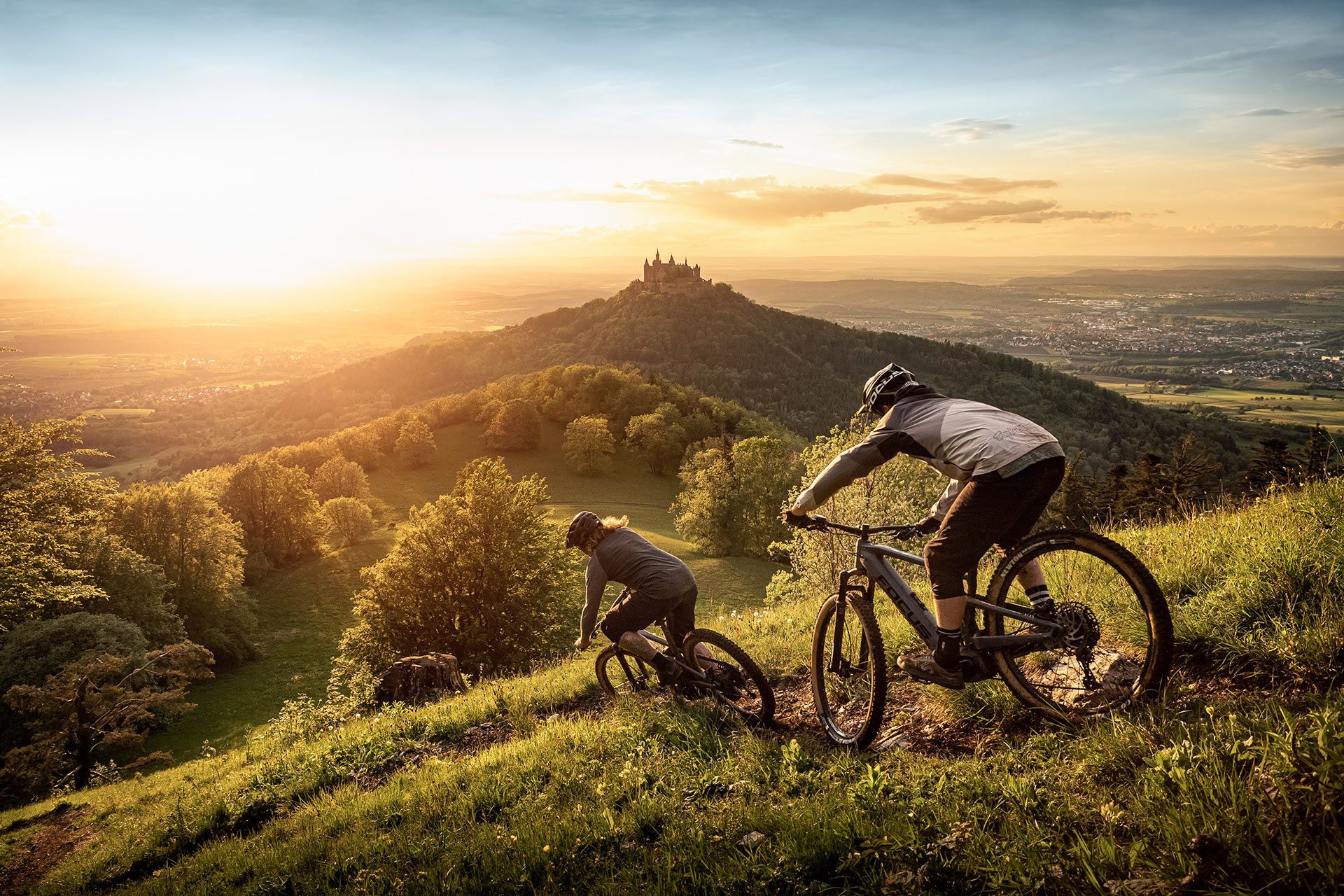 &nbsp
Bike Classification
Type of bicycle (examples): All mountain trail
Description: Applies to bicycle and EPACs and includes Condition 1, 2, and 3, or downhill gradients on rough trails at speeds less than 40 km/h, or both. Jumps are intended to be less than 120 cm.
HOW FAR CAN I RIDE WITH MY E-MTB?
WHAT IS POSSIBLE WITH MY E-MTB?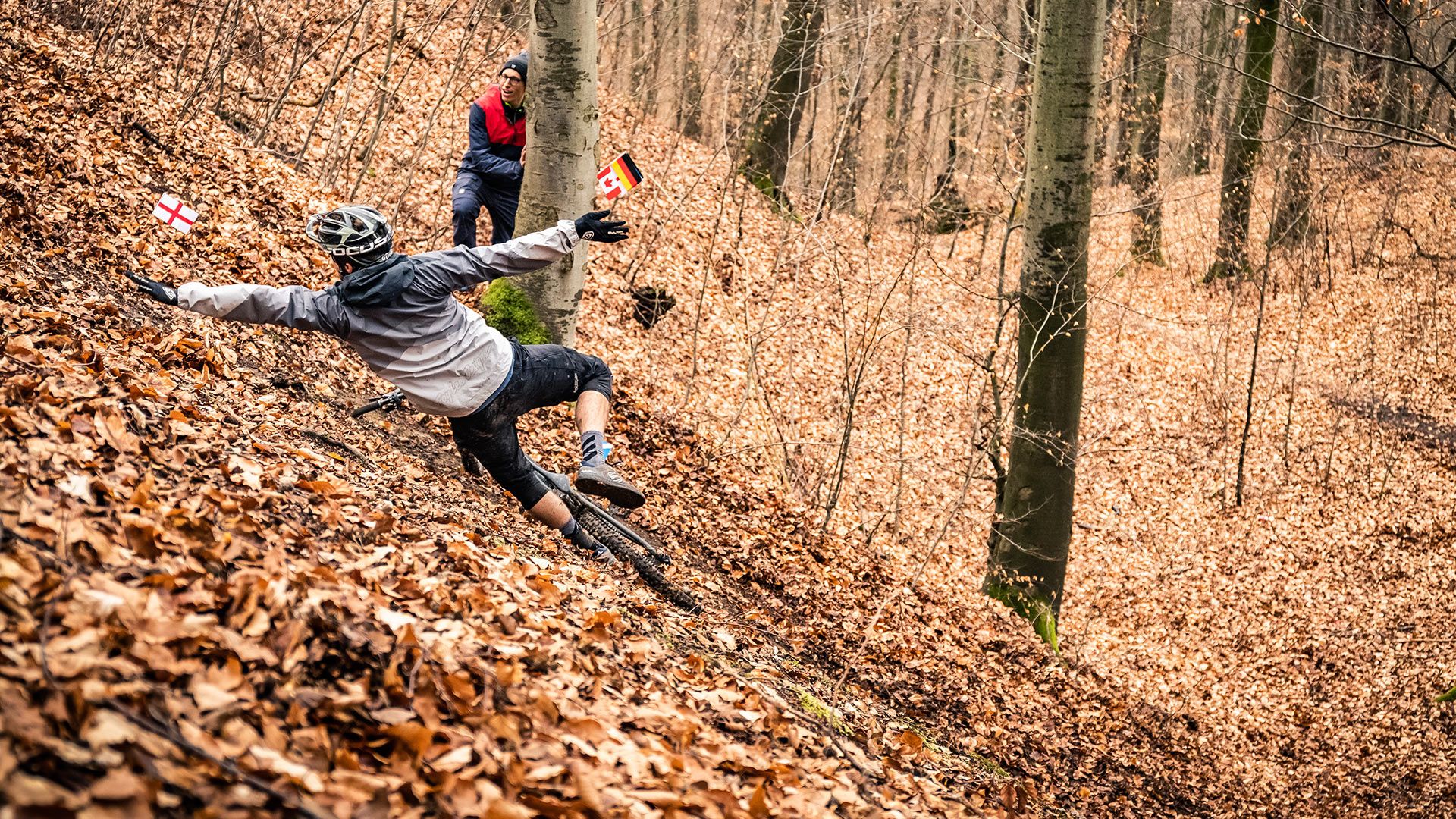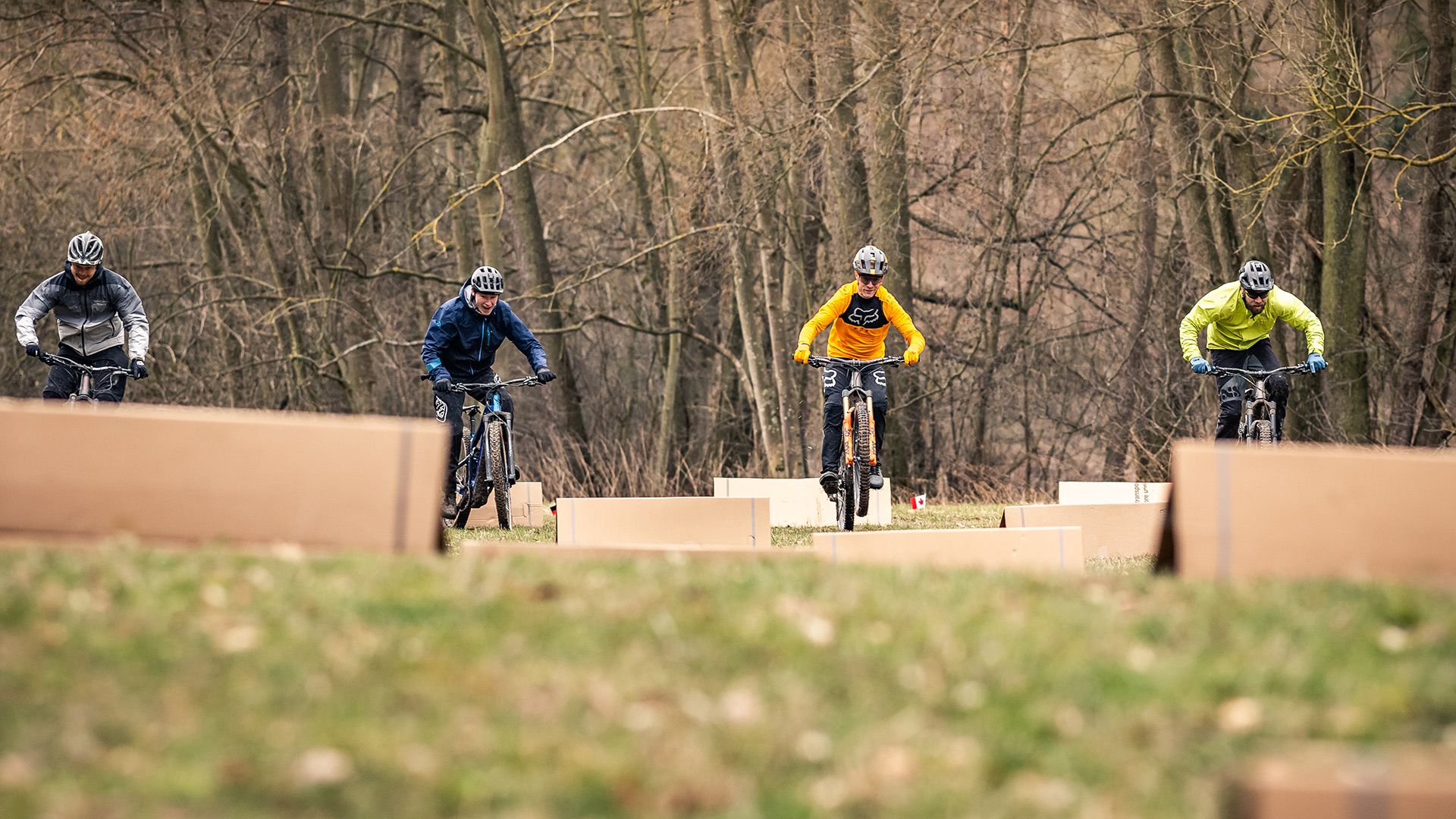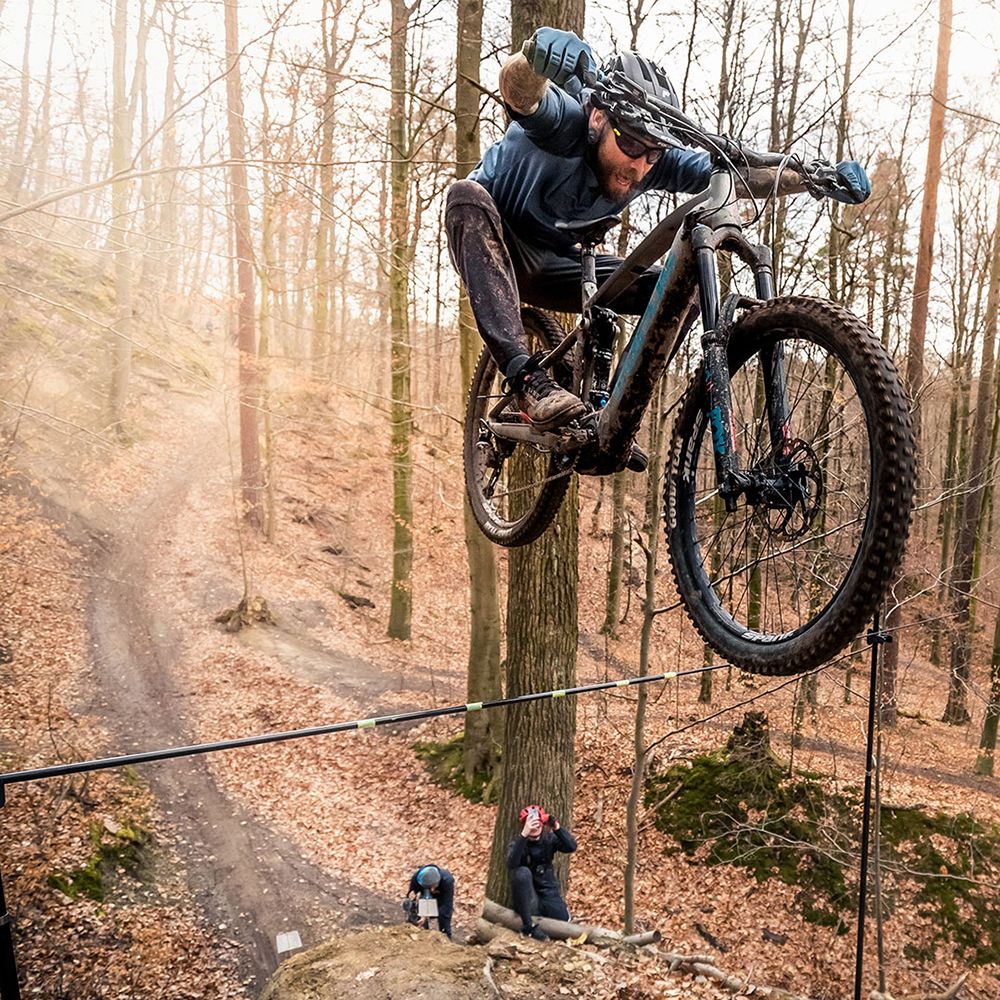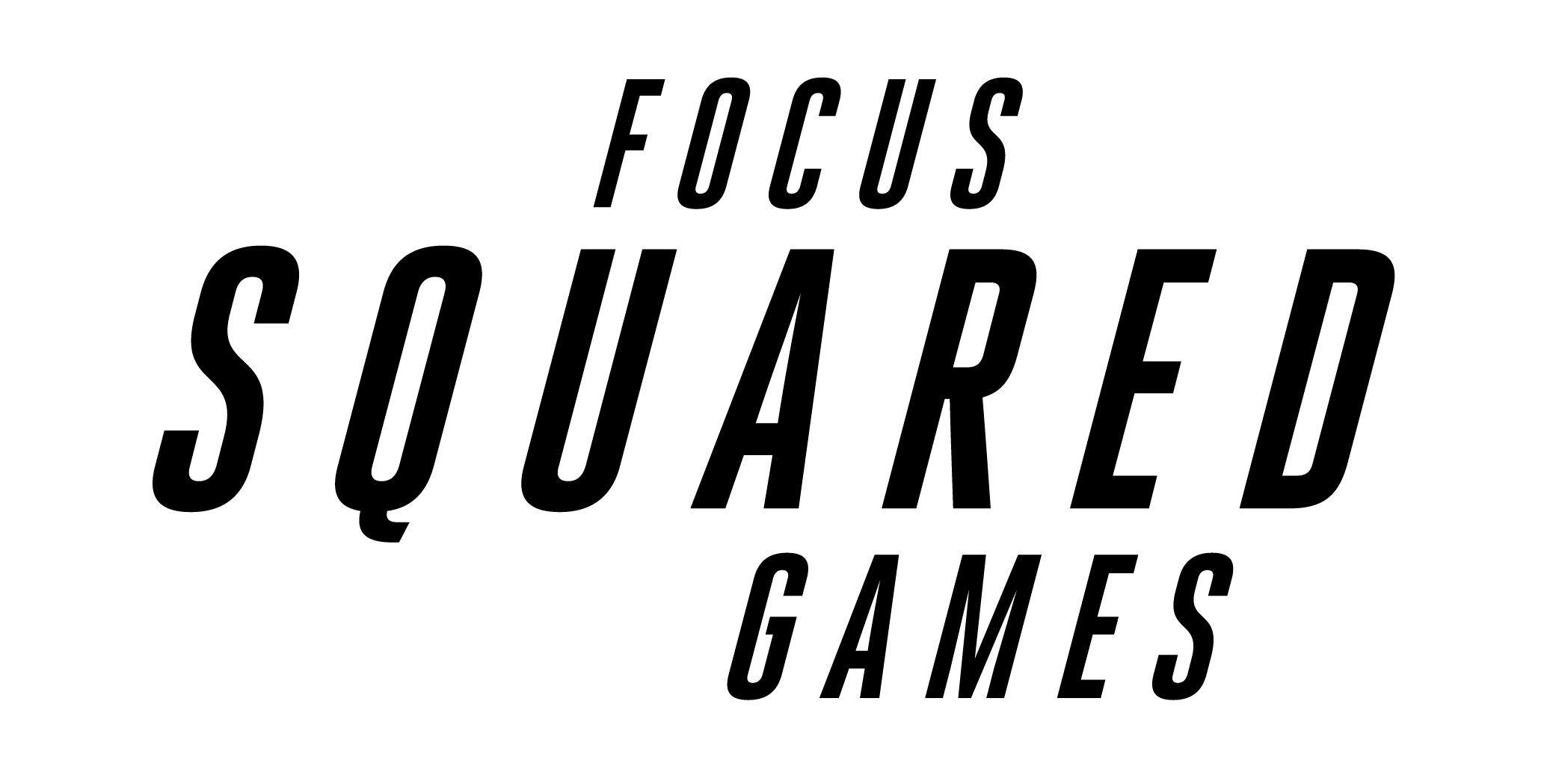 Seven challenges, five riders, four nations. The SQUARED GAMES are not for the faint-hearted. Extraordinary challenges require the toughest of all riders. They meet for a competition you have never seen before. For all the glory they get, there is no pain to regret.
Technical support for the jam²
Technology
What is the FLIP CHIP on the JAM² 6. series for?
Suspension
What SAG do you recommend? What is SAG?
Parts
Can I add an internal dropper post?
Can I add fenders, kickstand, rack?
Can I change between 1by and 2by? What is 1by and 2by?
Can I add a chain guide?
Does the bike have a chain stay protector?
Can I change to electronic shifting/ mechanical shifting
What kind of headset does this bike use?
Equipment
Can I attach a bike trailer?
E-bike
Can I connect a light to the battery?
What are the most important error codes for Bosch e-drive systems and what do they stand for?
How do I get my battery out?
Why is there no skid plate on the bike?
How far can I ride with the JAM²?
Can I add a second battery?
What parts am I allowed to change at my e-bike?
Can I tune my e-bike?
Dimensions / Standards
I need more detailed information on dimensions (shock standard, bottom bracket, headset, etc.).
What is the maximum brake rotor dimension?
Which groupsets do fit? With what dimensions?
What is the maximum tire width?
Which wheelsize should I take?
What is the maximum seat post length?
What is the maximum system weight?
Suspension setup
Pressure recommendation for air shocks JAM² 6. series
Exploded drawings
Exploded drawing JAM² 6. series