E-MOUNTAINBIKE FULL SUSPENSION

How to find the best full suspension e-MTB for you
Full-suspension e-mountain bikes offer a lot: a suspension fork and a rear shock, a stable frame, grippy tyres and a strong e-drive, an e-bike that takes you safely through every kind of terrain. But how do you find the right full-suspension e-mountain bike? After reading our guide, you will know if it is the right type of bike for you and which parts you should think about.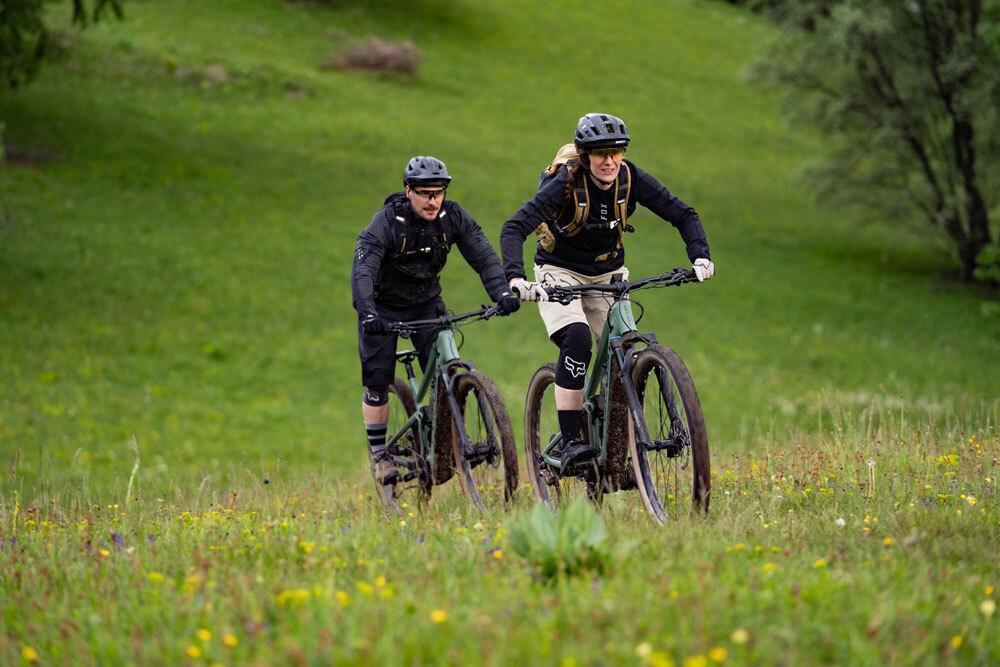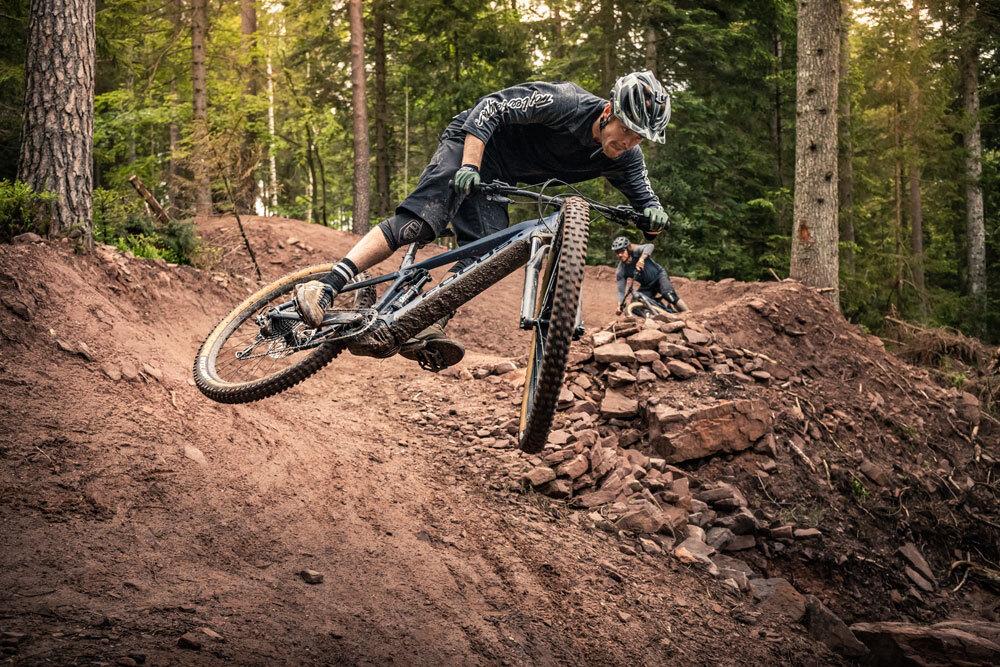 Who needs a full-suspension e-mountain bike?
Do you prefer trails that can get rough or maybe have some technical sections? Roots, stones, challenging passages are your thing? Do you plan to go on alpine tours as well? Then you should go for a full-suspension e-MTB. But even if you are a mountain biker, who wishes for more comfort, your choice can be a full-suspension e-bike.
Furthermore, if you ride a full-suspension E-MTB you will get more traction, and with their low centre, they are well-balanced. That's how full-suspension e-mountain bikes will provide safety and allow the rider to go fast. The more travel your e-bike offers, the greater the reserves will be. With an enduro e-mountain bike, you can explore your limits and go for the biggest jumps in the Alps or in a bike park. If you choose a full-suspension e-mountain bike out of comfort reasons you will relive your body of shocks. And thanks to a powerful e-drive, you can climb even the steepest ascents.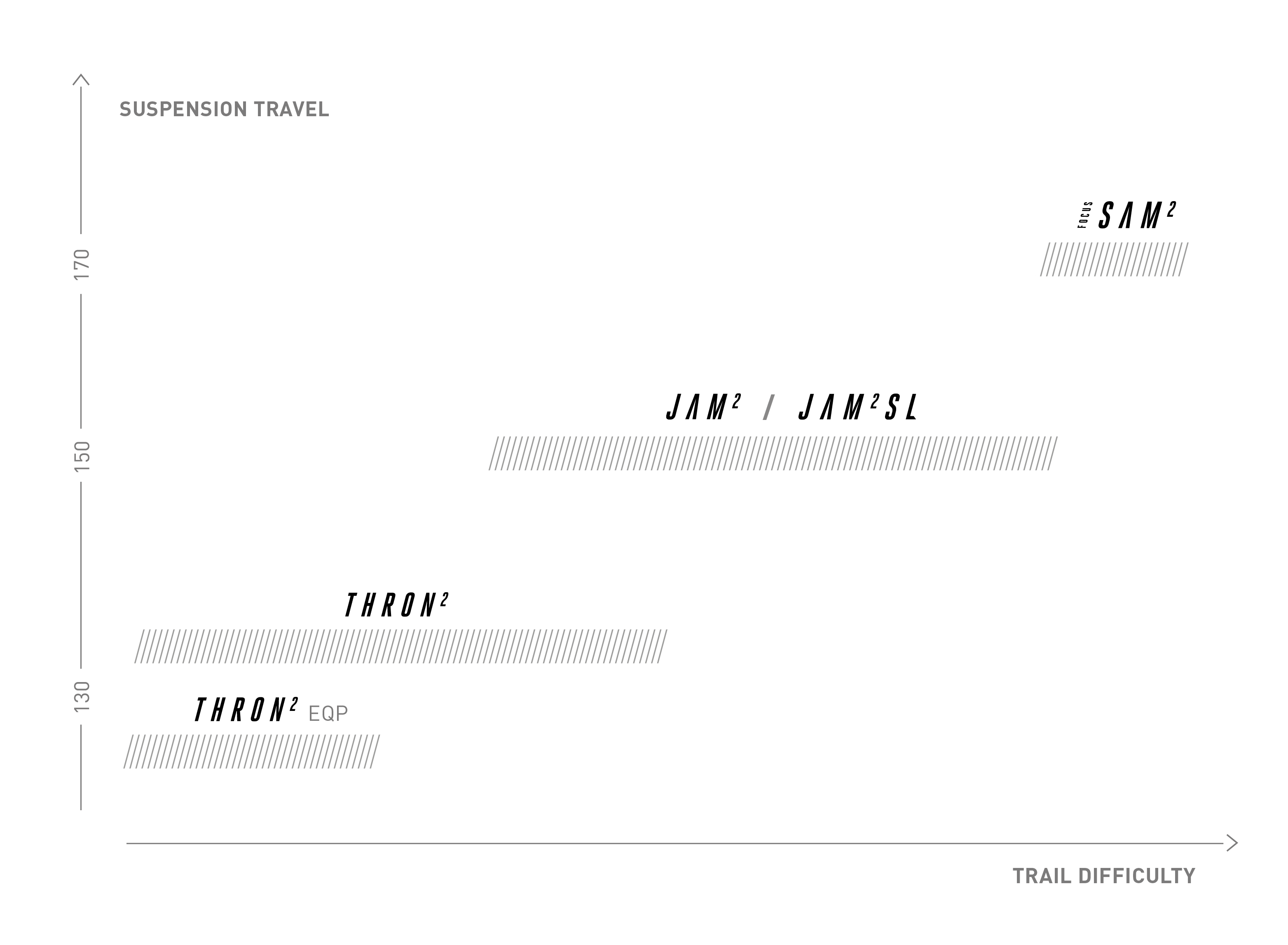 Full suspension bikes are a bit heavier than hardtails – but this disadvantage plays a minor role for an electric bike. The support out of the powerful engine will make you forget the weight immediately. If you are looking at a full-suspension e-mountain bike, you will see that there is a lot of technology included – that's why full-suspension e-bikes are usually more expensive and require a little more maintenance.
Pros:
more reserves for tough terrain
more safety and speed
more comfort
more traction
Cons:
higher weight

more expensive
What are the categories of e-mountain bikes?
It doesn't matter if you are a rider that enjoys a relaxed tour after work or if you like to go for endless bike park rounds at the weekend – we for sure have the right full-suspension e-mountain bike for you. The following categories of full-suspension e-bikes allow you to find the right kind of bike that will fit your plans. Afterwards, you can check, which e-drive, battery and parts your category offers.
Touring e-mountain bike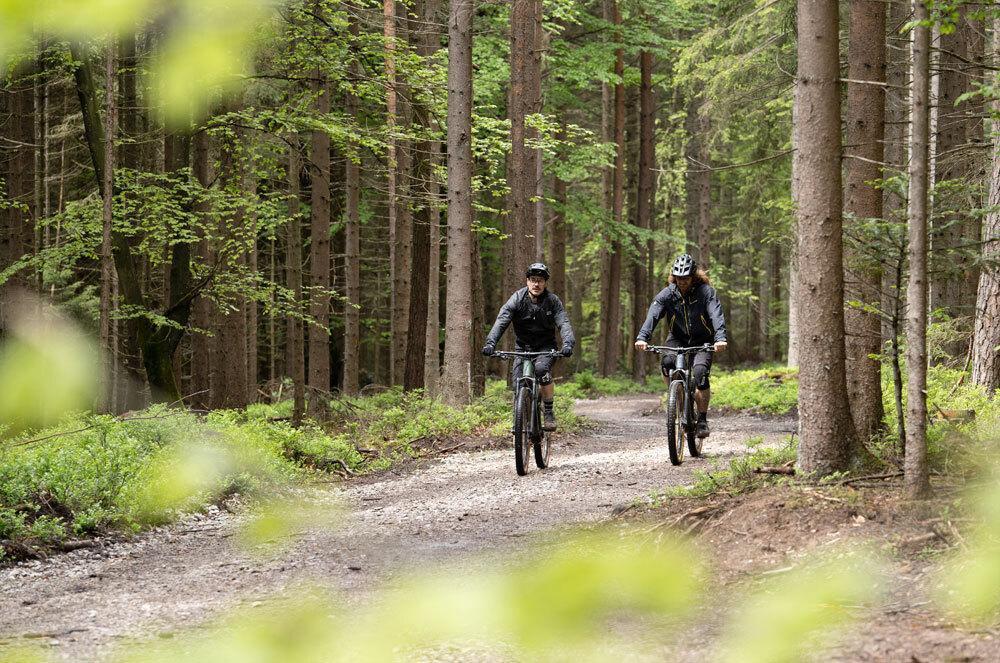 It is perfect for your evening ride after work on your home trail, long weekend tours as well as bike packing adventures or a sporty commute. They offer about 130 mm travel at the rear and front and are even made for demanding trails. If you compare touring e-mountain bikes with all-mountain or enduro bikes, they are less aggressive and more focused on comfort.
Touring e-MTB: 130 mm travel, tour and trail rider
All-mountain full-suspension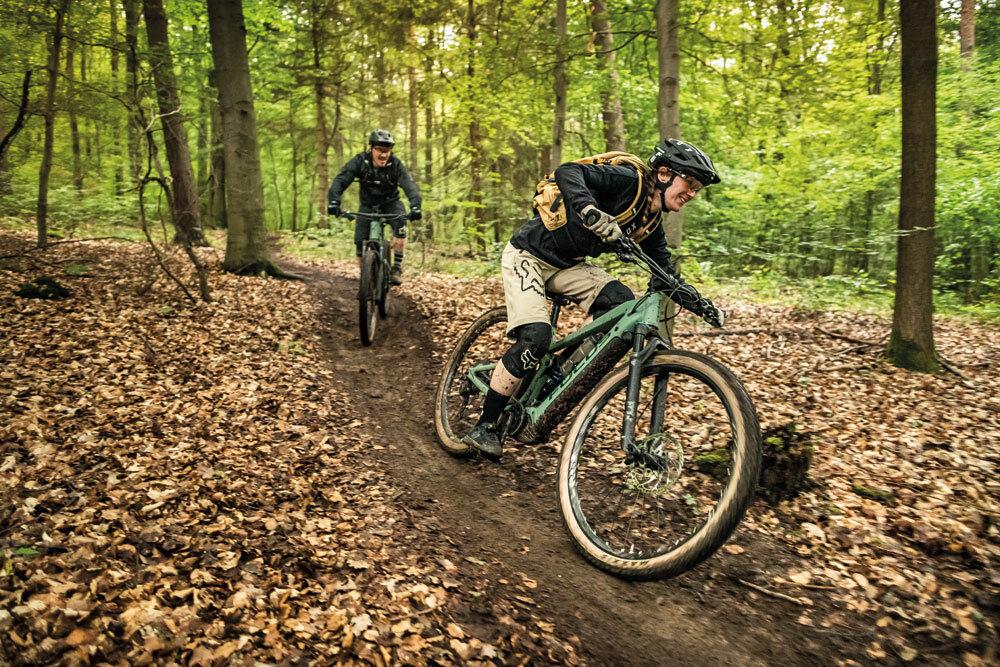 If you want to challenge yourself with a versatile e-mountain bike, you are going to find the fitting full-suspension e-bike in the category of all-mountain bikes. Around 150 mm of travel are working for you and are providing reserves to the bike and the rider. You will have lots of fun touring in flat terrain but you also can handle trail challenges in the Alps.
All-mountain E-MTB: 140-160 mm travel, trail and alpine rider
E-enduro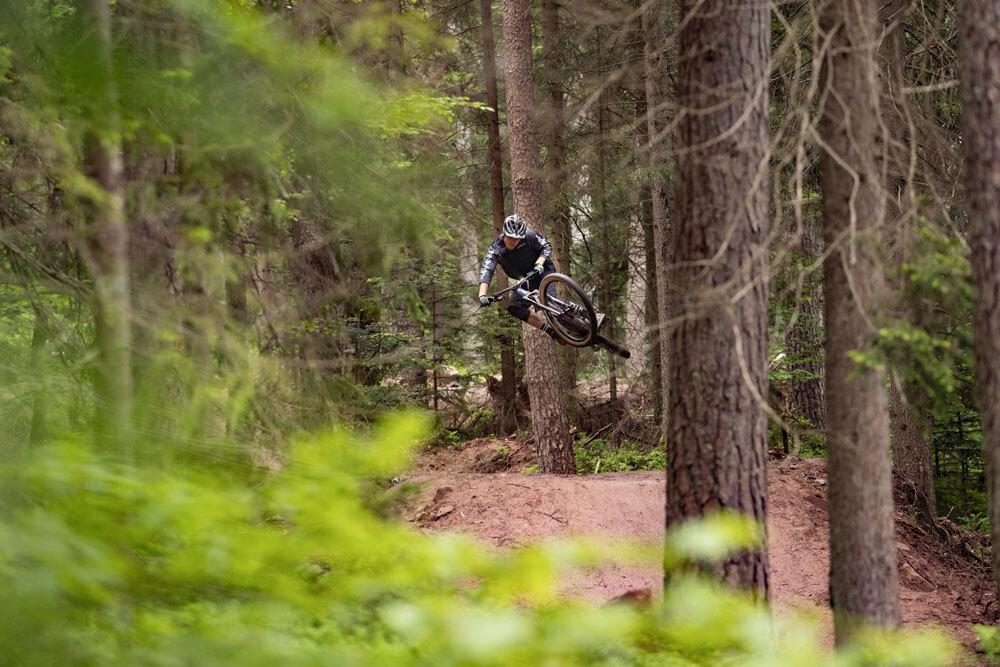 Demanding ground, steep climbs and rough downhills are the natural habitats of e-enduro bikes. It doesn't matter if you are a pro biker or an ambitious e-mountain bike rider with an e-enduro things will heat up. Full-suspension e-bikes like the FOCUS SAM² are perfect for fast descents, exposed trails, and rugged terrain.
E-Enduro: 160-180 mm travel, focused on the downhill
How do other riders use it?
What motor is the best for a full-suspension e-MTB?
As full-suspension bikes are equipped with a lot of technology, solid tyres and frames, they can be quite heavy. For e-mountain bikes, the motor and battery add some kilos on top. So only the weight requires a powerful drive. That's why mid-drive motors are the first choice for e-mountain bike engineers.
But it's not only about power. If riders want to go for technical trails they need a motor that delivers power sensibly and that can adapt easily to the power they need. That's what is needed for steep climbs and ramps. For everyone who is going for fast rides, it's important that the engine is not giving you motor resistance – when it's turned off or the support stops above 25 km/h.
FOCUS is using two different e-drives that fulfil specific requirements of e-mountain bikes. Shimano's EP8 with its proven skills and the new Bosch Performance Line CX Gen. 4. For the FOCUS JAM², both brands are used, the THRON² comes with the E-MTB engine made by Bosch. You can get all the details in the specifications of the E-MTB Fully families as well as more information about the two motors.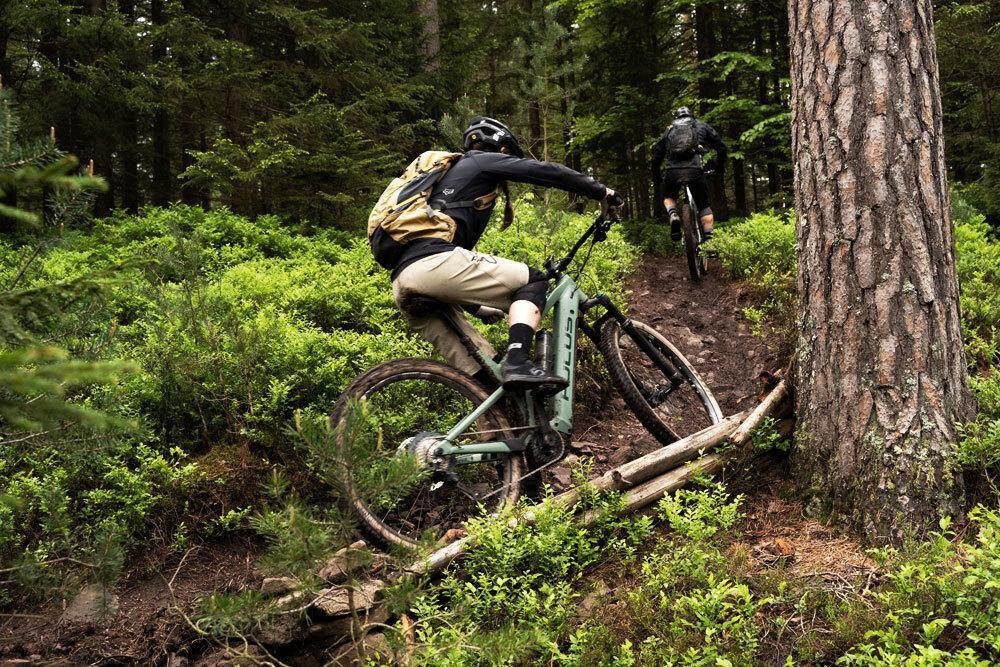 If you are riding uphill, the e-drive should support sensitive.
How big should my battery be?
With some fast checks, you can find out which battery will be the right one for you. First, you should know: more watt-hours means more range. But the weight (rider+baggage+bike) has a big impact on the real range of your battery. As well as your chosen support level or the shape of the terrain and many more factors. If you push the energy consumption of your engine by riding a lot of uphills, the battery will empty quicker, if your cycling in flat terrain in eco mode, it will last longer.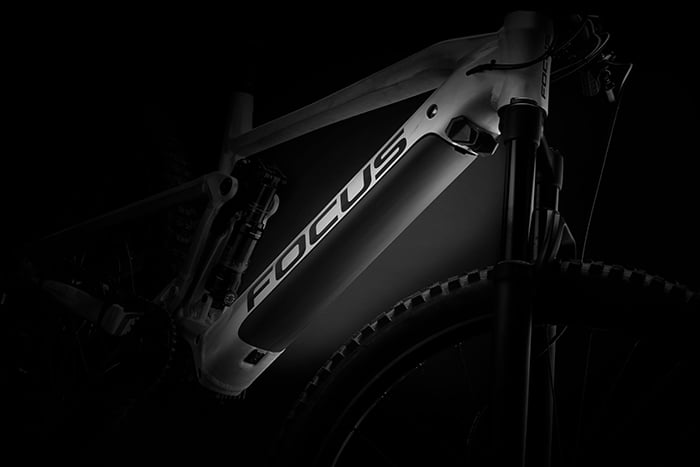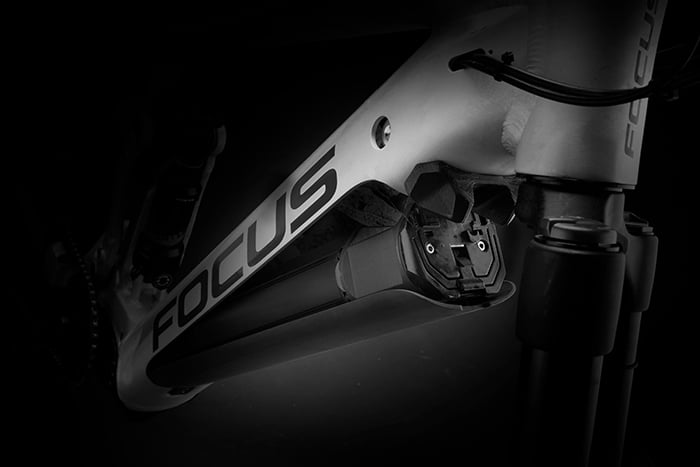 What are the important parts to care about?
You should check these parts of your full-suspension e-mountain bike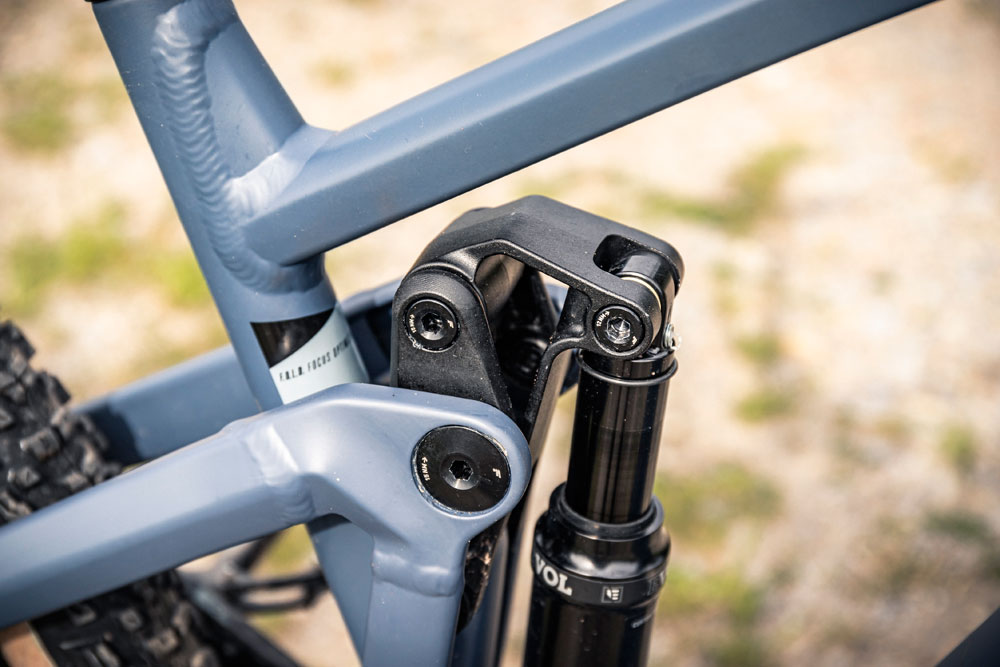 If you want to have a nice full-suspension e-mountain bike, the fork and the rear shock are of course pretty important. They determine how well your e-MTB will perform. Fork and shock should make big bumps disappear and should stay almost neutral while pedalling. That's why the FOCUS engineers invented the F.O.L.D. kinematics, which enables the rear suspension to be super sensitive and deliver ample reserves.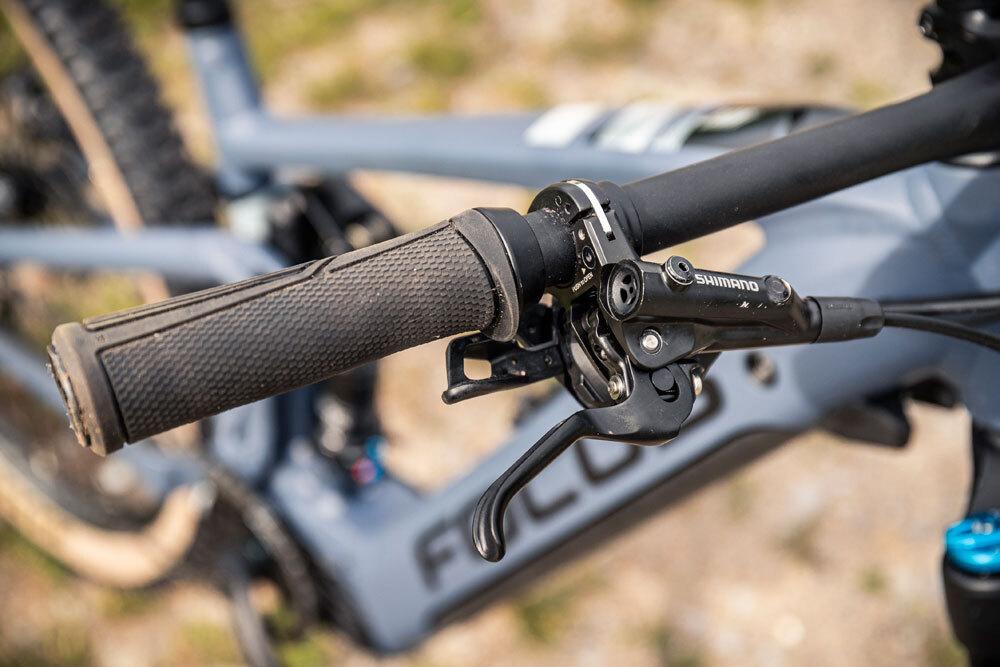 On your full-suspension e-mountain bike, you always need to be in control – while riding a trail or on high speed – so your bike has to have high-quality disc brakes. Because full-suspension e-MTBs can have a weight of even 25 kg, we recommend big discs.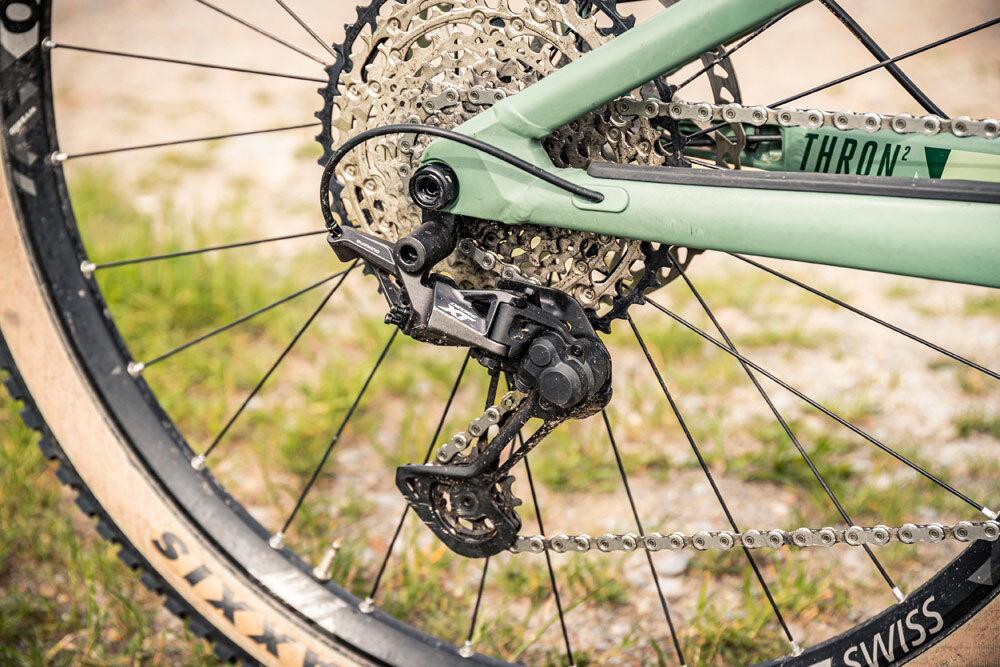 Your drivetrain needs to be reliable and sturdy because you will add some energy out of the engine to your muscle strength. Modern full-suspension e-mountain bikes often are delivered with one chainring upfront and a 12 gear drivetrain and are convincing with their big range.