Bosch Performance CX 2020
Powerful and efficient for diverse challenges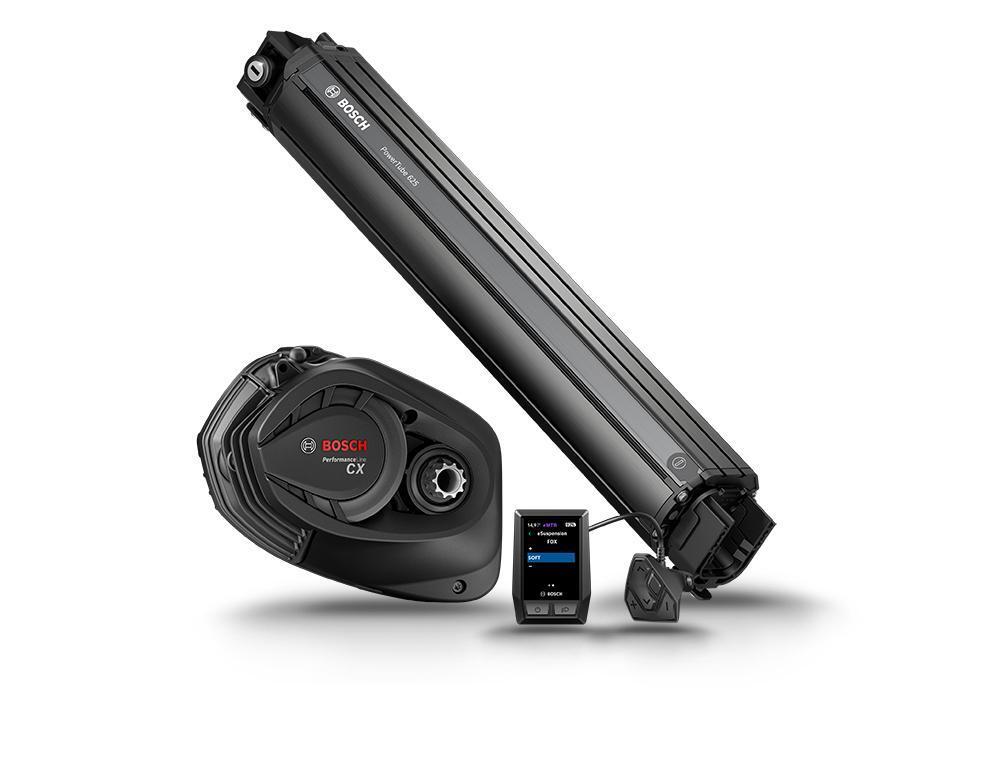 | | |
| --- | --- |
| MOTOR: | Mid-drive motor, 250 Watt | 85 Nm |
| ASSISTANCE: | up to 25 km/h |
| ASSIST LEVEL: | 4 assist levels: Eco | Tour | eMTB | Turbo |
| BATTERY CAPACITY: | 625 Wh – 750 Wh |
| CHARGING TIME: | approx. 6 hours |
| CONTROLS: | Easy Bosch Purion control panel with most important data | Neat, coloured Bosch Kiox 300 display with overview on many data |
POWER AND RANGE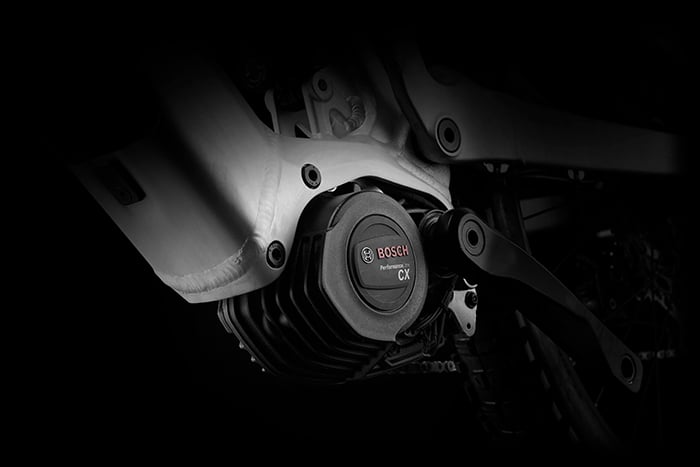 The new Bosch Performance CX 2020 e-drive (4th gen) provides a powerful 85 Nm motor and offers a long range thanks to its 625 Wh battery capacity. The battery is beautifully integrated into the down tube and the capacity can even be expanded to 1125 Wh on our JARIFA² and AVENTURA² using a second, external battery. Another characteristic is that, on models with 500 Wh you are able to use a storage box in the down tube above the battery. This gives every rider the range they need.
REMOVABLE BATTERY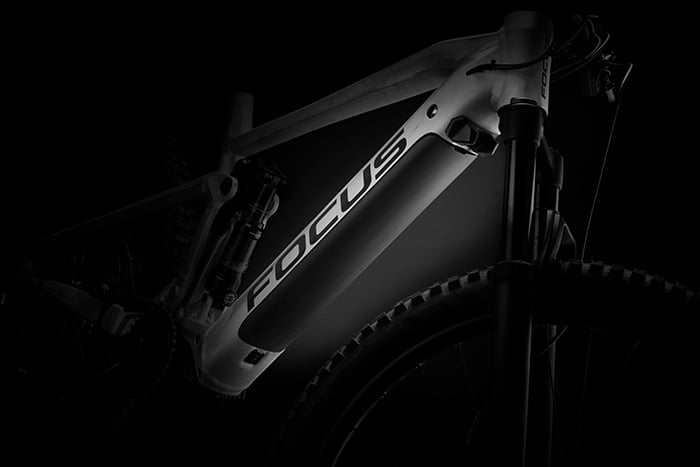 The new and more compact Bosch Performance CX 2020 e-drive (4th gen) has allowed us to combine two crucial e-bike features. Our new e-bikes offer an agile and perfectly balanced ride on trails, while still having removable batteries. We are therefore combining a fun riding experience and safety on any surface with the practicality of being able to remove your battery to charge indoors.
EMTB MODE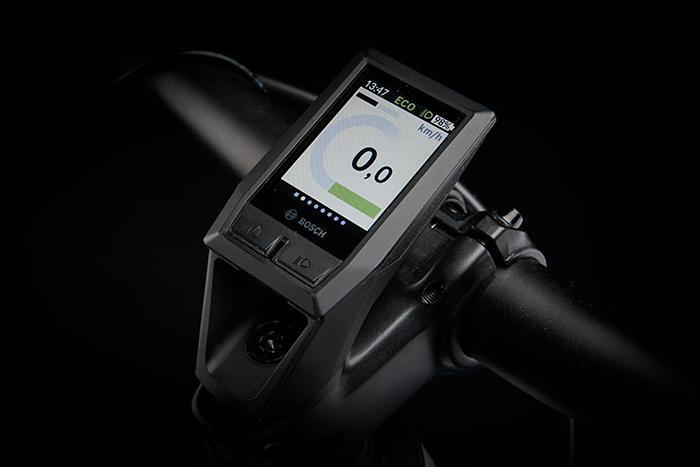 There are four levels of varying support available: Eco, Tour, eMTB and Turbo. The eMTB mode takes on a special function here: it switches between Tour and Turbo. With a maximum torque of 85 Nm, the motor dynamically supports the rider at anything from 120% to 300%. The graduated motor support automatically adapts to the rider's riding style depending on the pressure being exerted on the pedals. This improves off-road riding and makes steep ascents easier, in particular.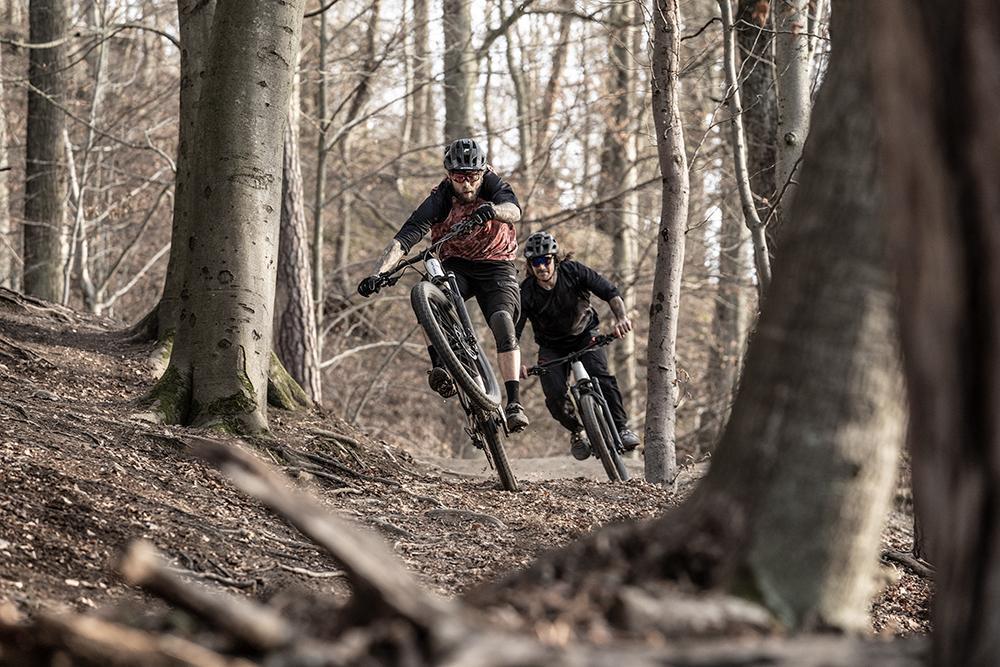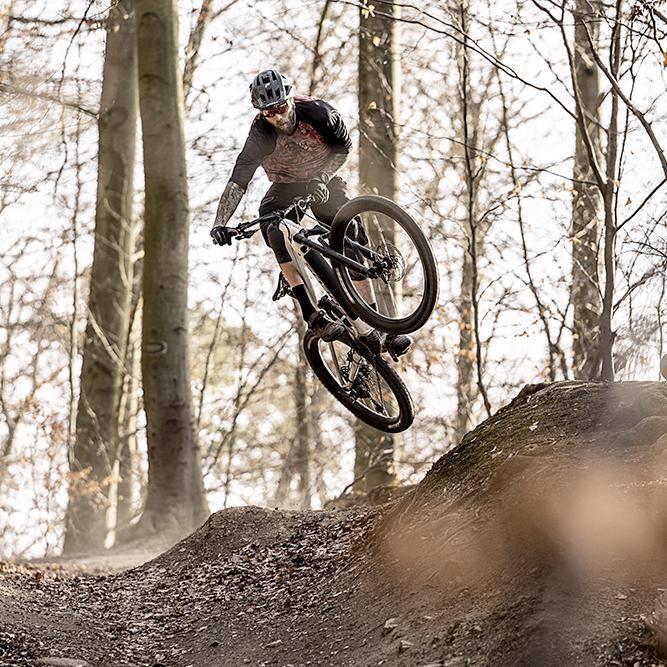 CARL AND JIM'S MINI-ADVENTURE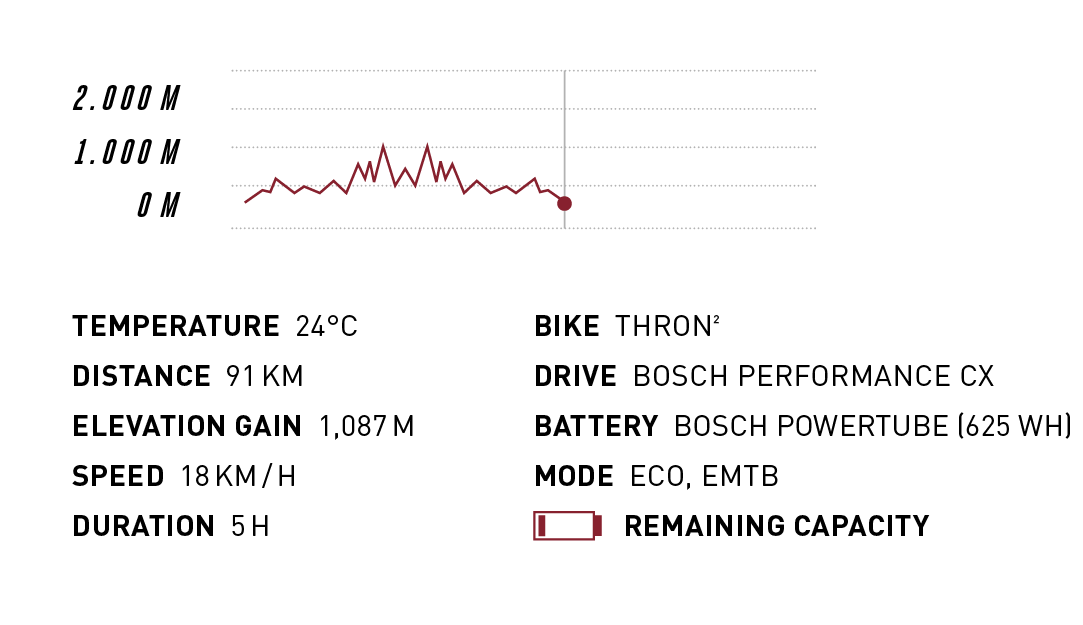 Carl (72 kg) and Jim (75 kg) ride together a lot, often in the afternoon after getting off work . About 30 km away, there is an area of woodland they have always wanted to explore. The plan came to fruition after several weeks: they each stow ten kilos in their packs on their pannier racks. After 29 km of gravel tracks and small trails, they arrive at their sleeping area, where they unload their bags and put up the tent, before going off to explore the trails around their campsite. After one night, they head back. They used Eco mode for practically the entire adventure.
TIM AND CHRISTINE'S VOYAGE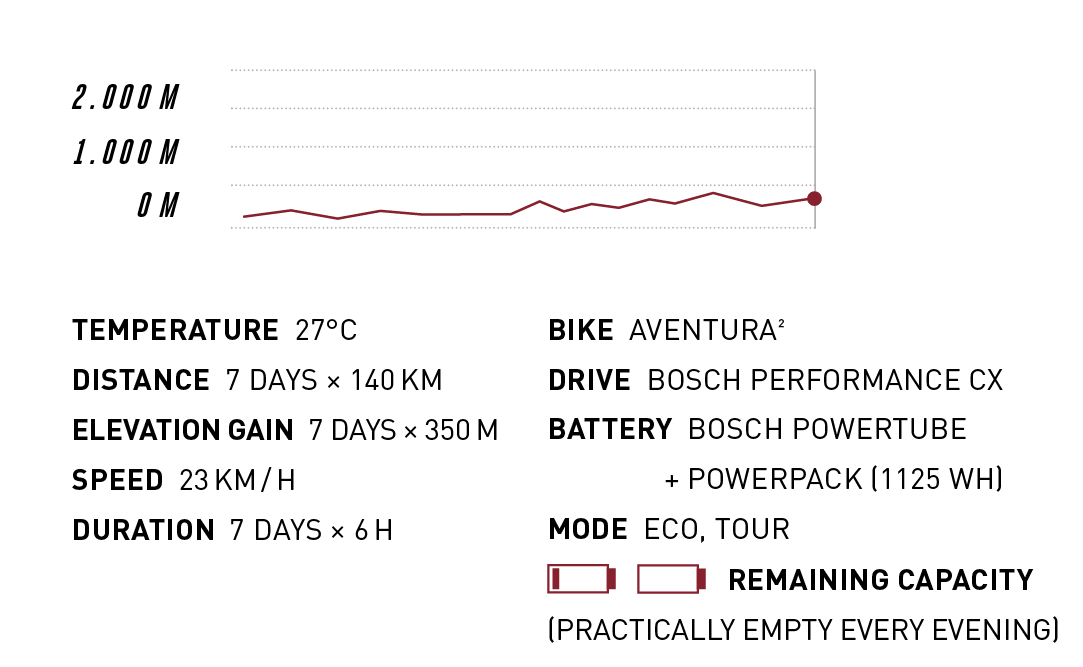 They've been planning it for years, but it never quite made it off the ground – until now. Tim (91 kg) and Christine (71 kg) have finally ventured out on their 1000 km grand tour. They want to ride around 150 km per day and keep away from busy roads as much as possible. They spend their nights in accommodations; everything they need is stored in their panniers. Every evening they charge both batteries.
LISA'S REGULAR ROUTES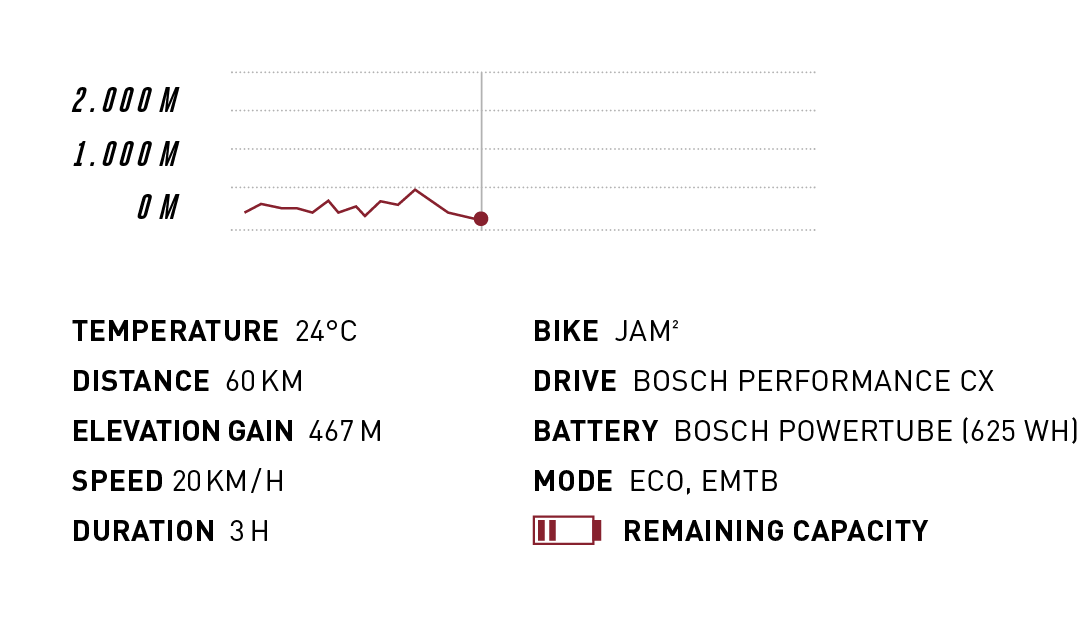 Lisa weighs 63 kg and rides for the sheer pleasure of it. She loves to ride her JAM² along trails with friends in her spare time. However, she also uses the JAM² to commute and consistently incorporates simple trails into her journey to work. While she rides a lot using the Eco mode, when she's on the trails she places her trust entirely in the eMTB mode, which automatically adjusts to her pedalling force.
Bikes with Bosch Performance CX 2020