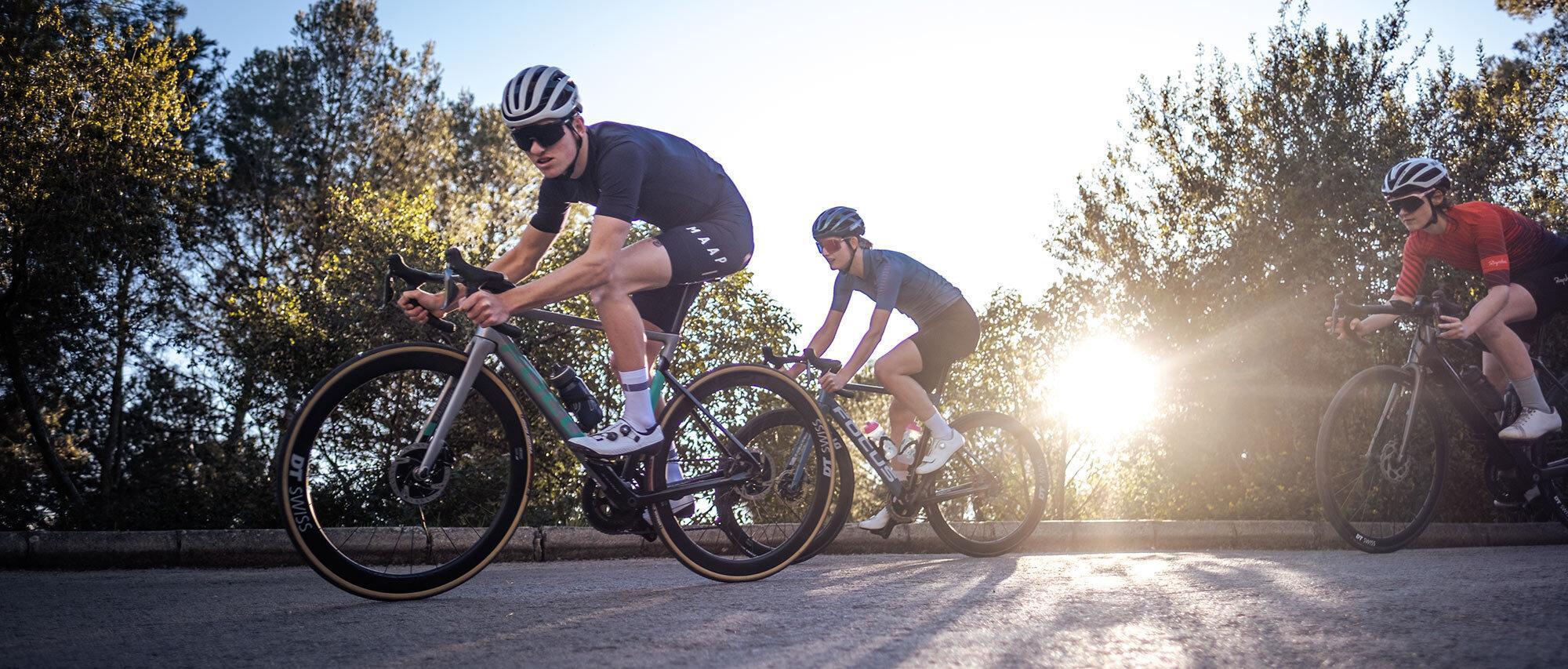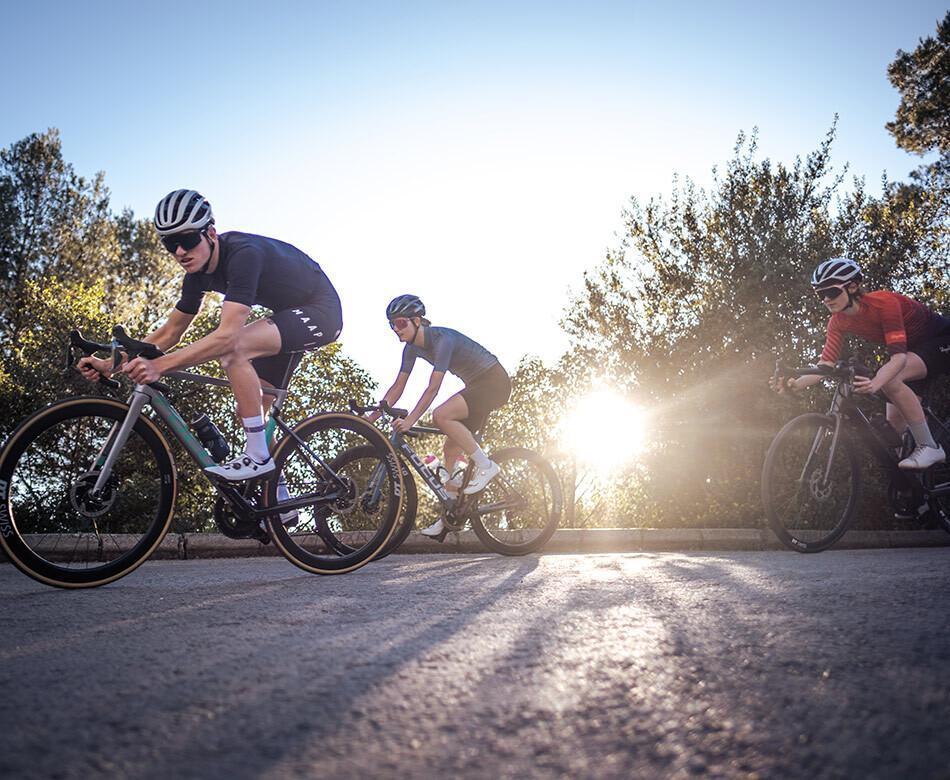 Last February, we left a very cold Netherlands to kick off our cycling year as the Ride Beyond Crew. A year to challenge each other, push our boundaries and discover new places by bike. But most importantly, a year in which we will experience all these great moments together and support each other with our personal victories. From first KOM to self-supported race in the desert, together we will get there.
We decided to start off the year with a couple of coffee rides to get the legs spinning and get some - very much needed - vitamin D. What better place to go to than Girona? (There must be a reason that all the pros go there, right?) With none of us ever having been there before, we curiously drove up the steep road leading to our guest house on the North side of Girona. What a view! And what soothing weather!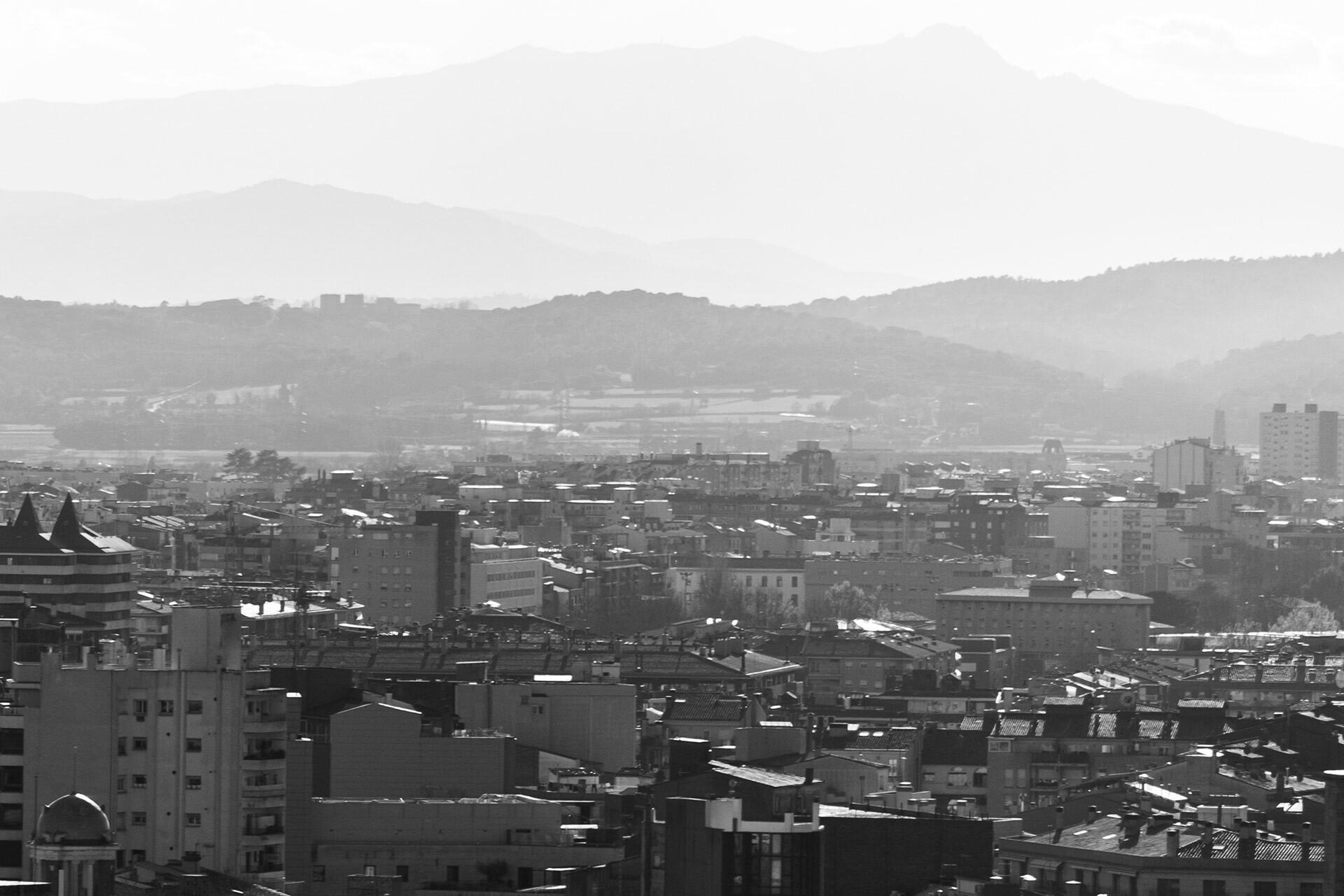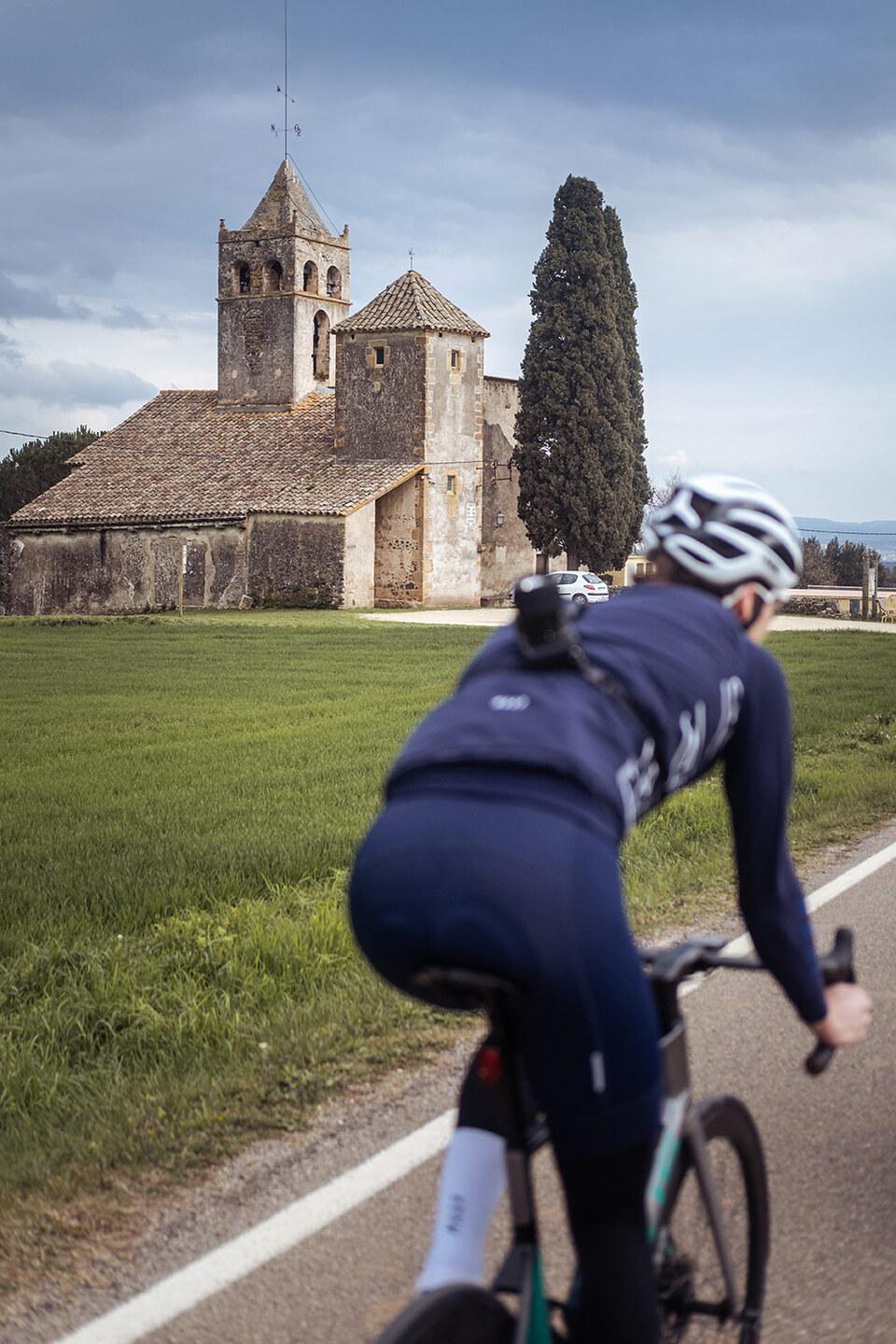 We quickly unpacked our bikes and went for a loop around a climb called Cannet to stretch our legs. Felt pretty good to be in the hills after months of flat Dutch rides and indoor training! We ended the ride at cycling café Hors Categorie with some snacks and special beers that almost made us forgot that we still had a serious 1,5k climb ahead of us to get back to our guesthouse… With the boys up front, as ever trying to beat each other, we all managed to get up there surprisingly well. Might be the Catalan spirit?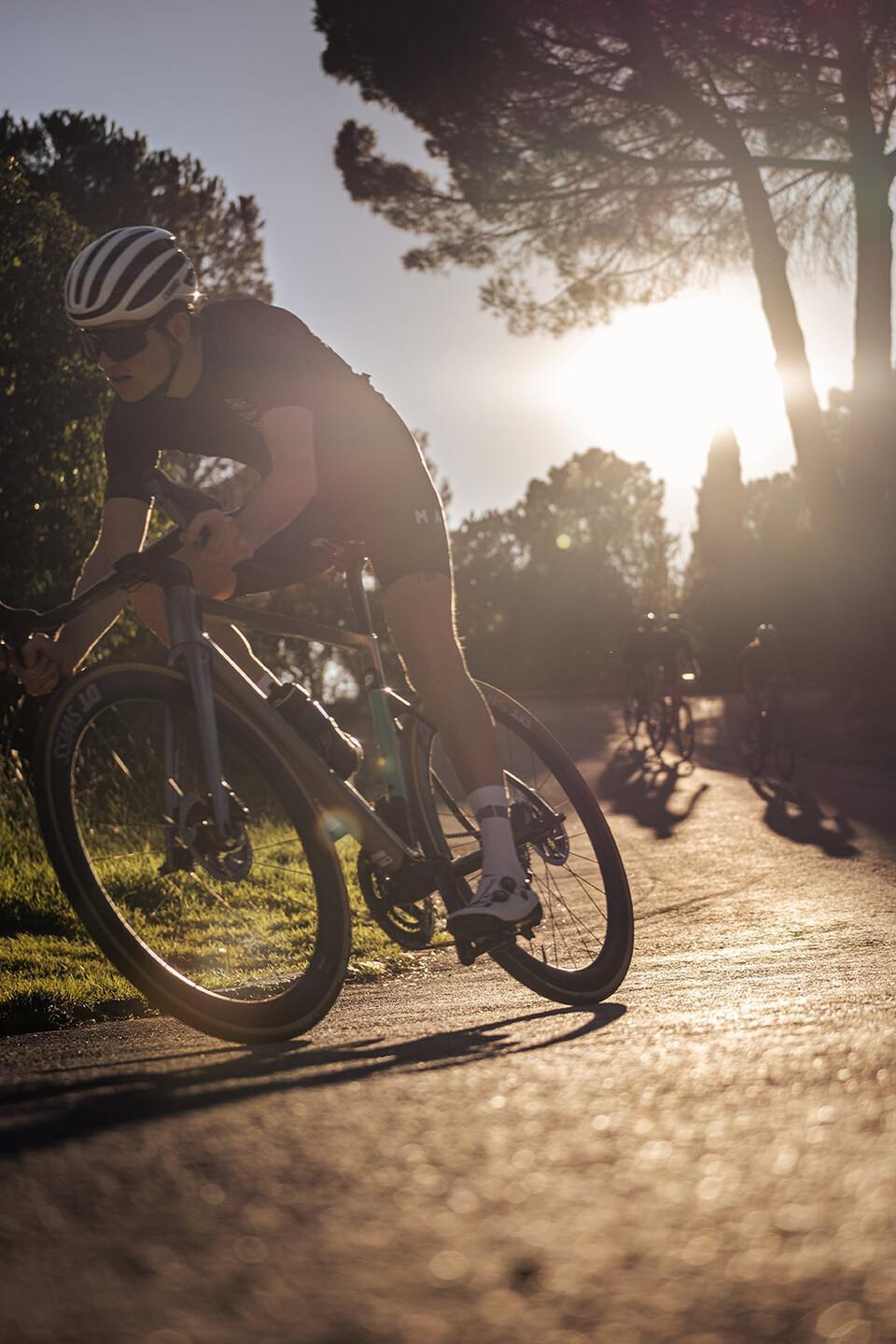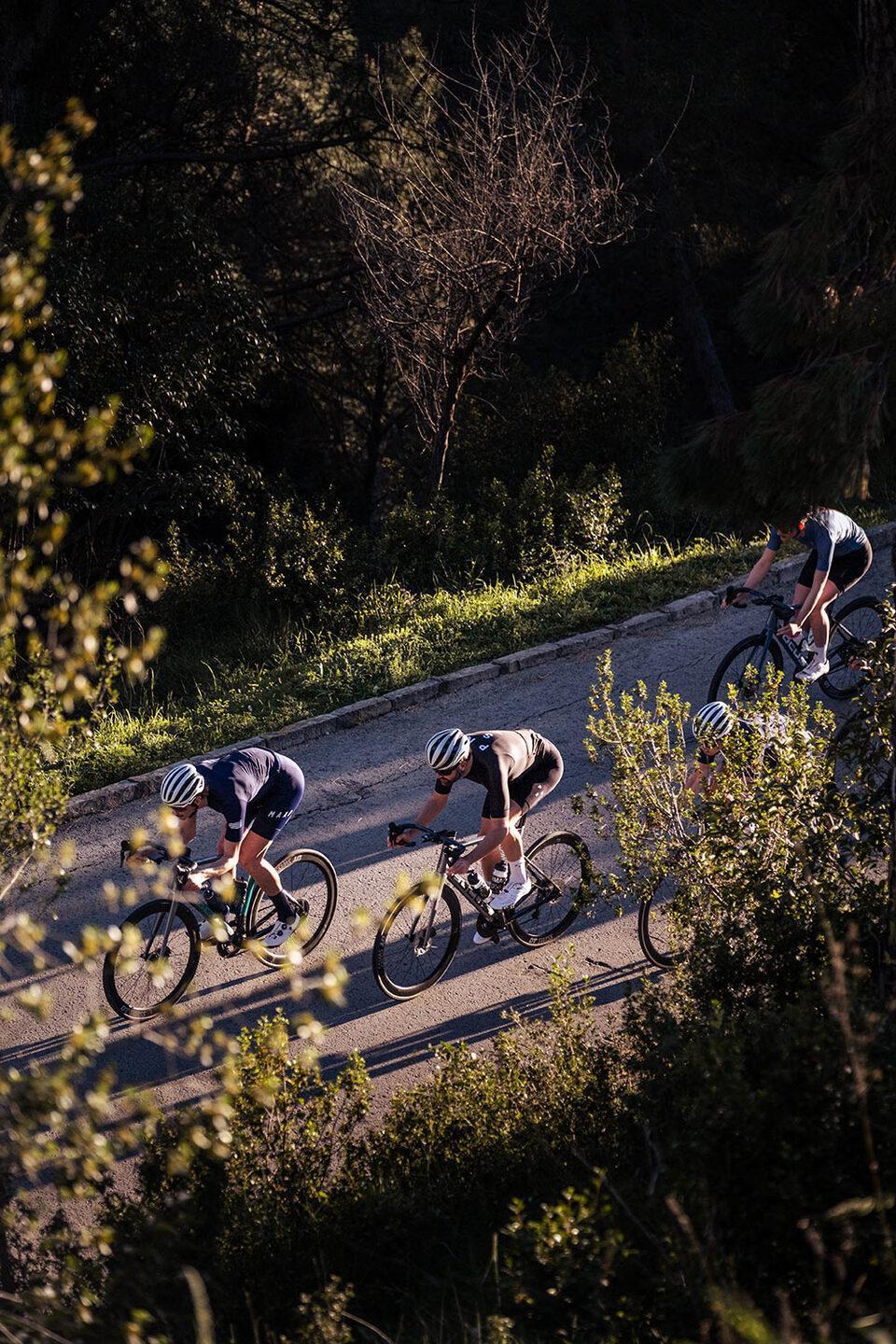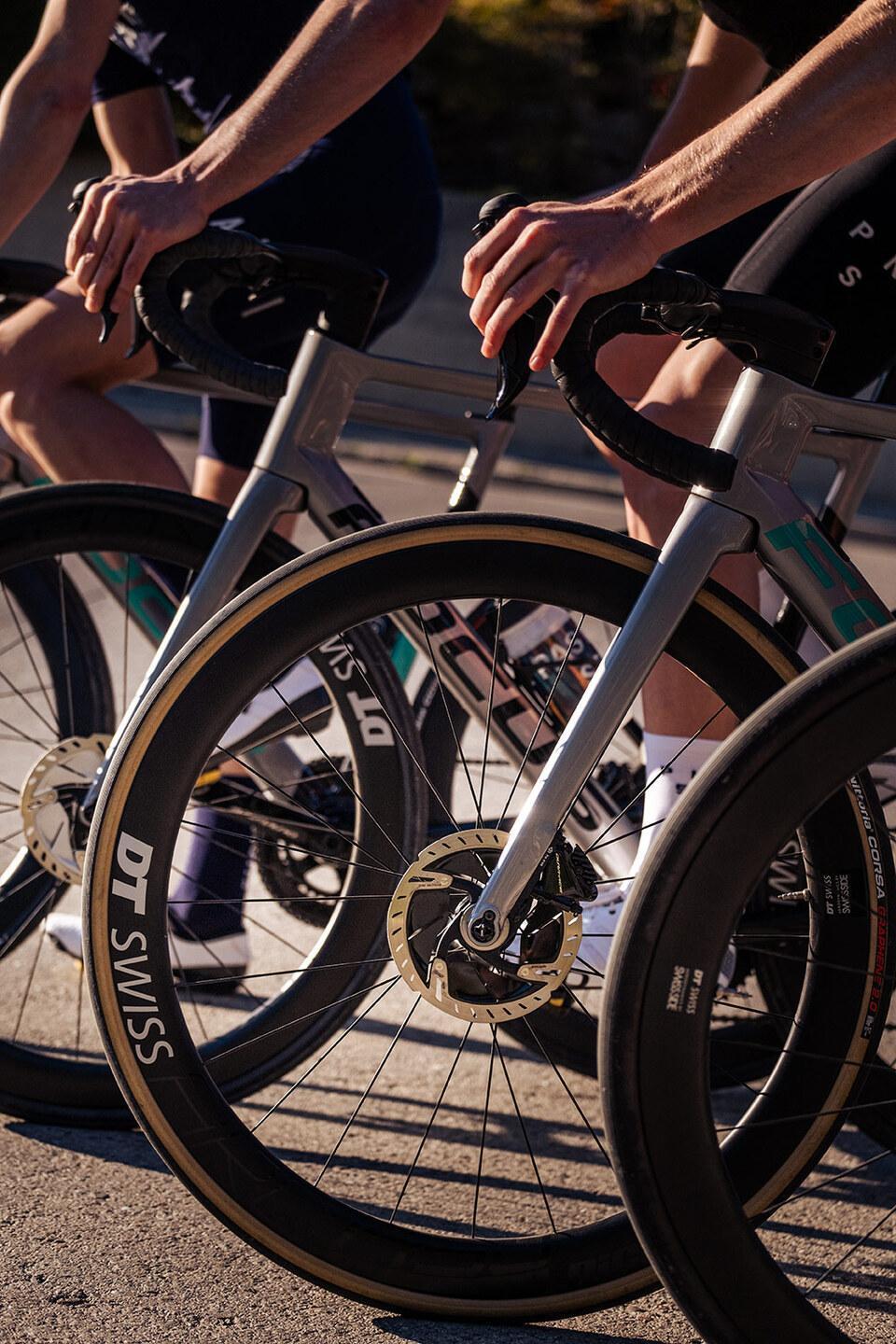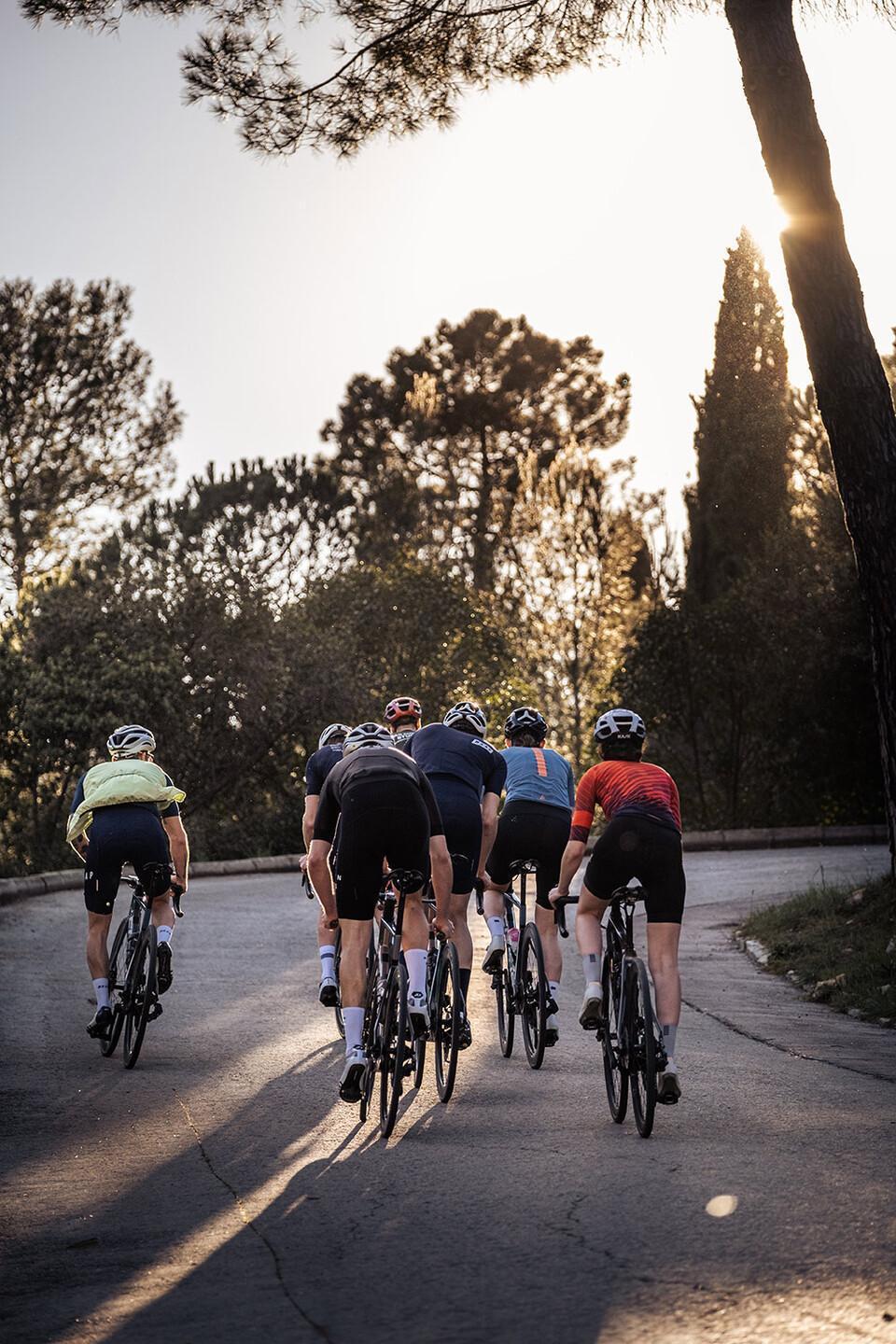 What's better than a little winter escape to Girona?! Taking your friends and bikes too!
New day, new ride! Time for a loop around Girona's most famous climb Els Àngels. Today we had the pleasure to meet Benjamin Topf from Gran Fondo magazine, who joined us for the ride and will follow our adventures coming year. A winding road through the trees took us up to the hilltop Santuari dels Àngels. After some snacks and sticking our first Ride Beyond Crew sticker on the KOM sign we continued our journey, passing Figueres - the picturesque hometown of Salvador Dalí - to get to Palava for some coffee and food (and strawberry candy for Jelmer). After some more kilometres and descending we were back in the city. I guess all our rides in Girona ended pretty much the same way… Eating and drinking beer in the sun and fearing the final climb to our guesthouse…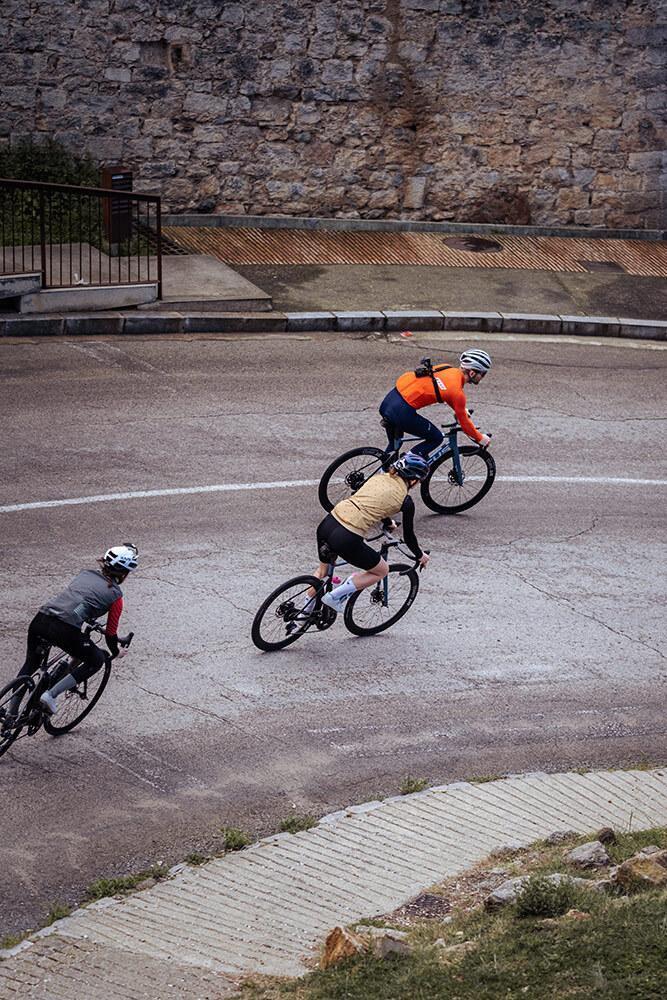 cycling,
sun and fresh air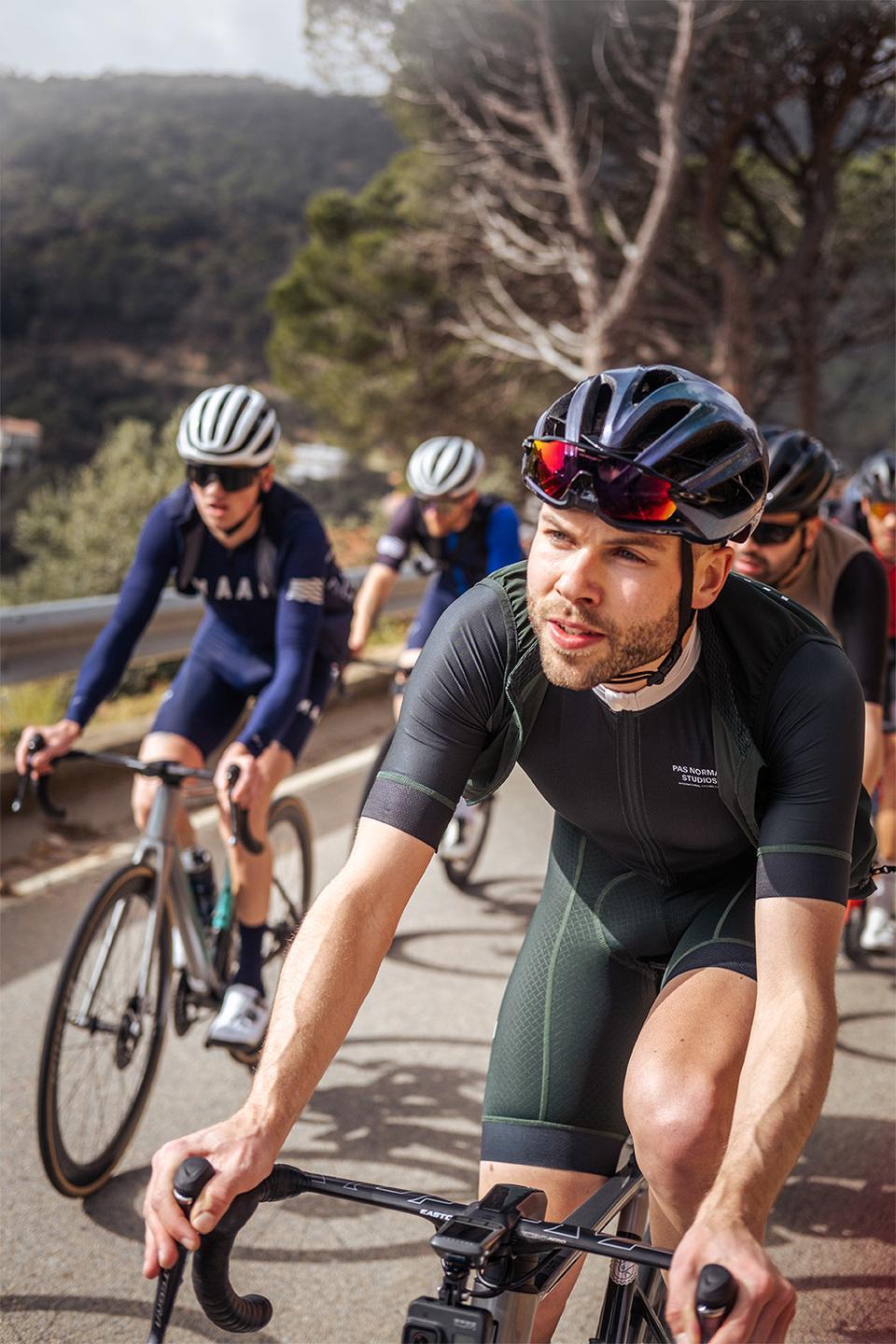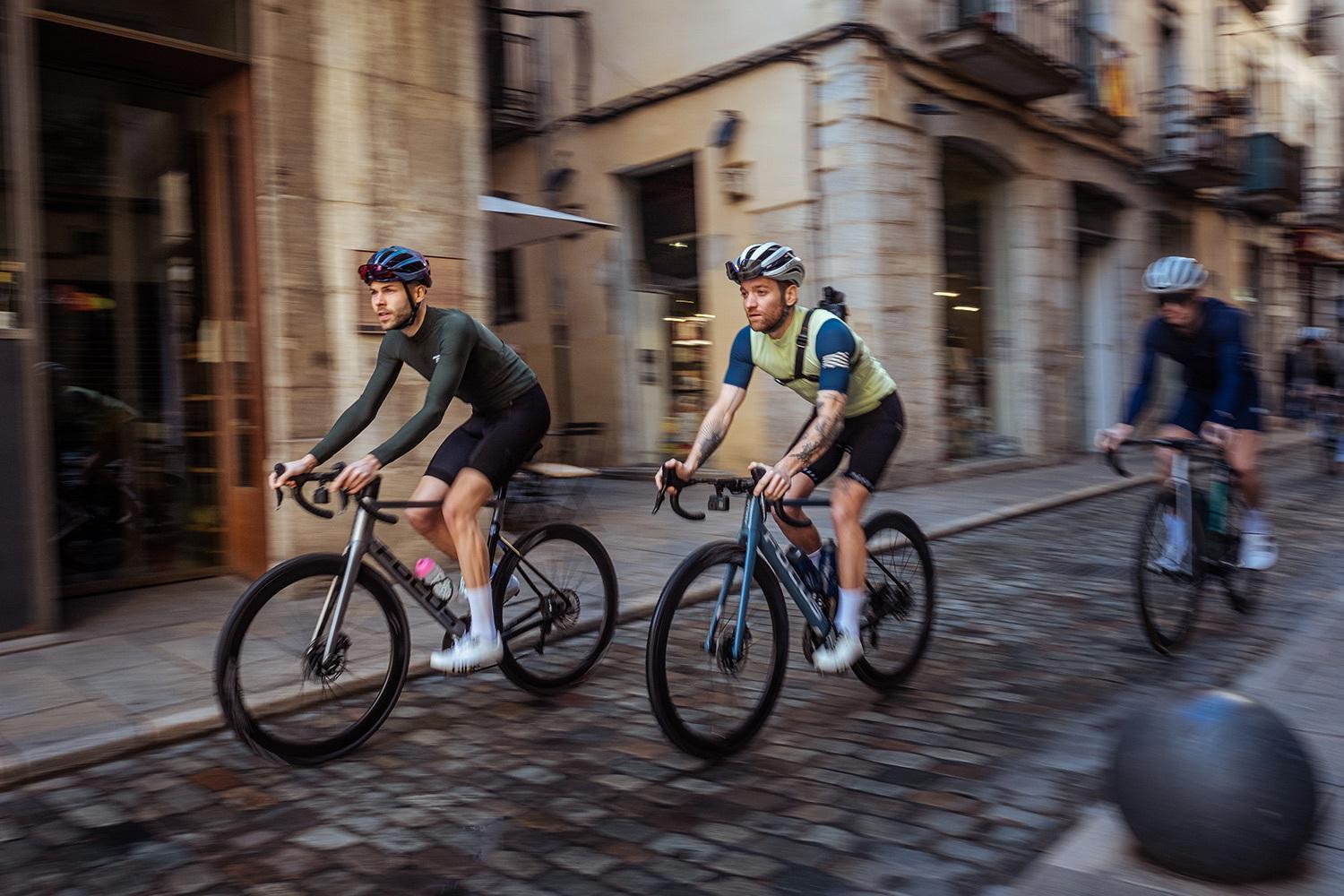 Day 3 was a chance for the guys to go out and play. Jasmijn had some work to do and I preferred some rest and reading. The guys joined a group ride organized by The Service Course to celebrate the new Pas Normal Studios collection. They rode the classic Girona coastal loop and tested themselves against ride leader Simon Gerrans on the final gravel climb. The lowlanders did pretty well on the climbs, something about Dutch Mountains they said?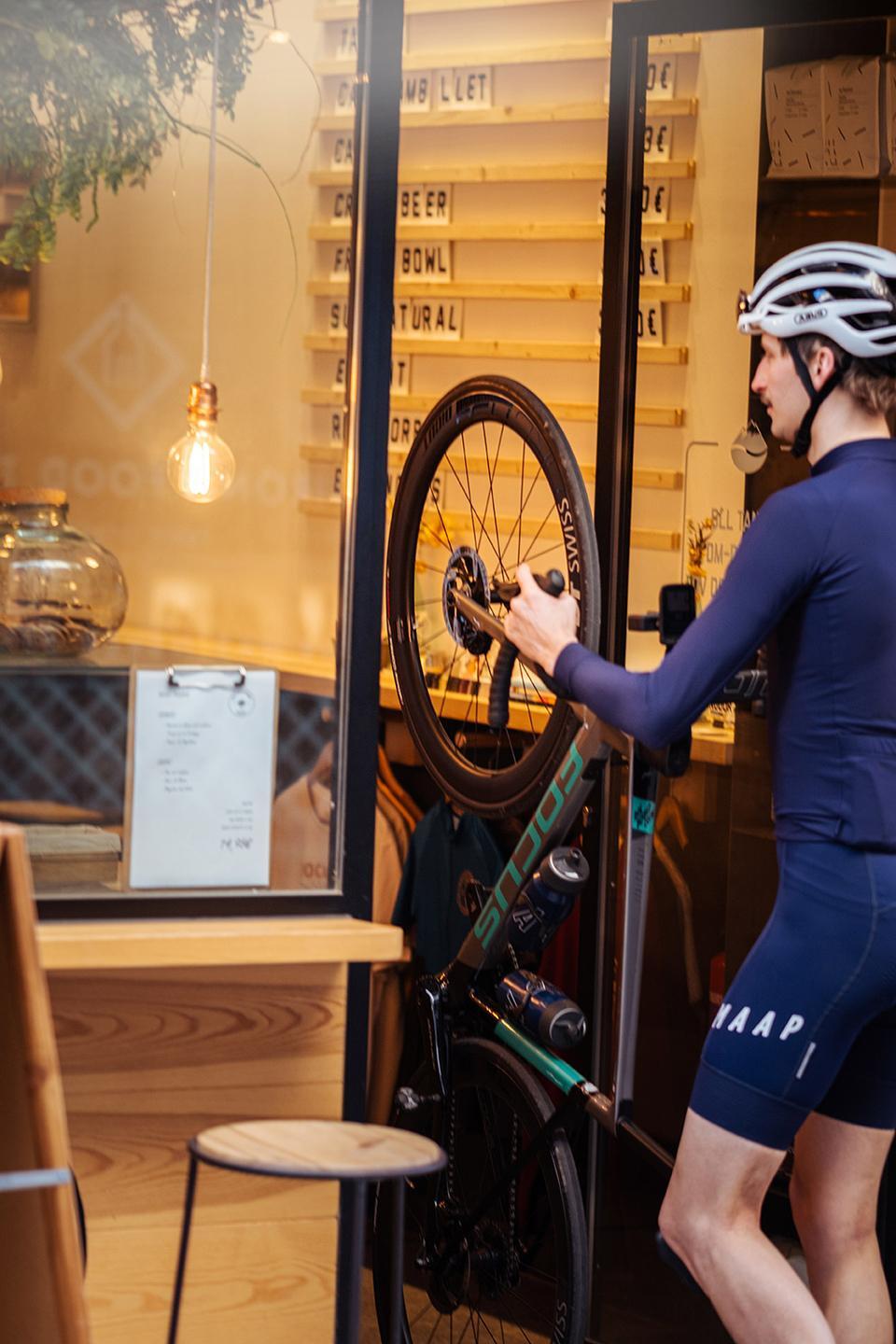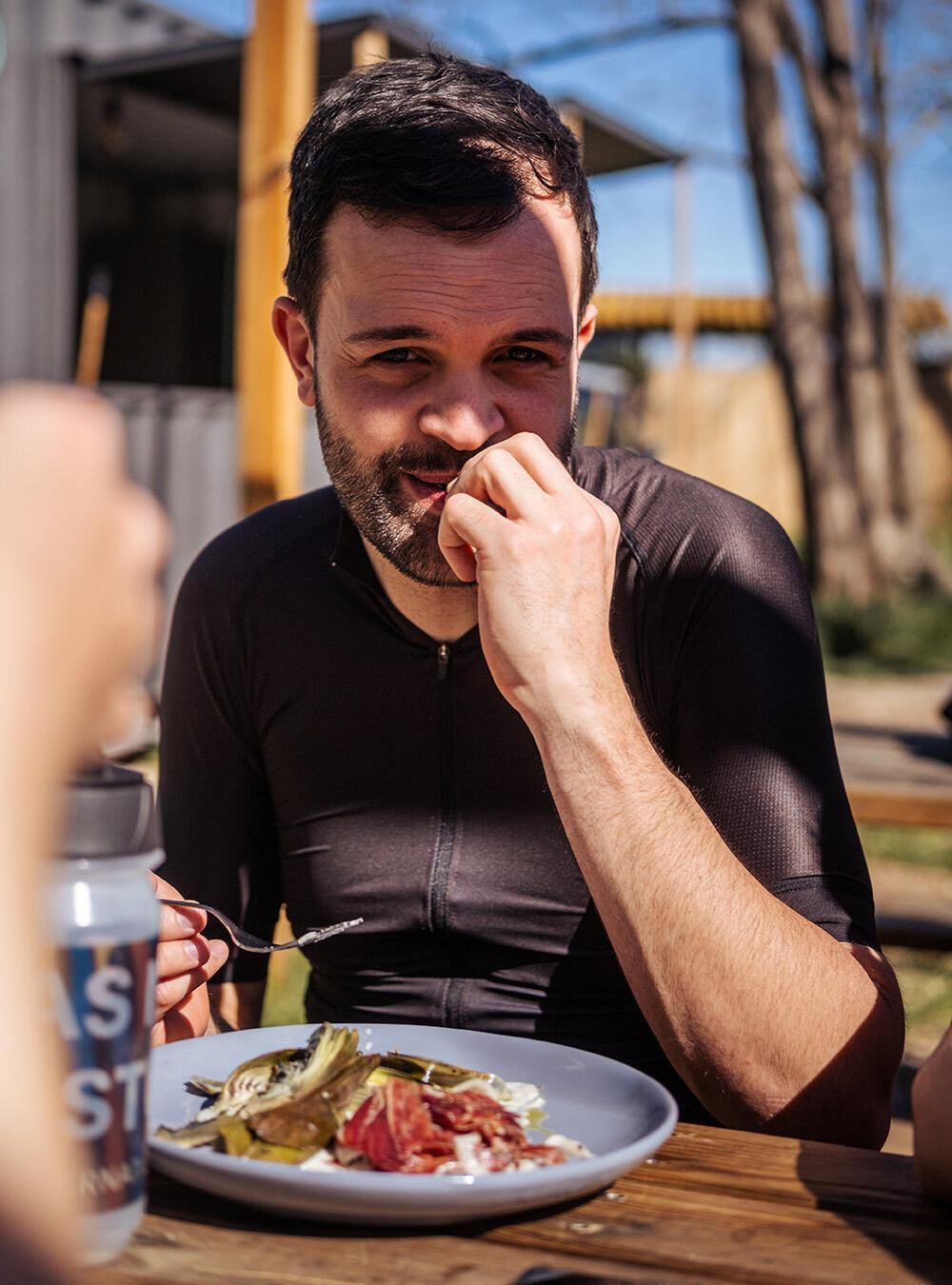 Day 4, our last day in Girona and my personal favourite. A relaxed ride with great views, plenty of coffee stops and time to chat with everyone. It is remarkable how after a few days on the bike, our conversations seem to get past the every-day talk and address bigger issues of well-being and future life goals. As if a few days of cycling, sun and fresh air creates space in our minds to talk about topics we tend to run over in daily life. I was a bit nervous when we left home since the cycling level in the group differs quite a lot. It was great to experience the supporting vibe of the group and to notice how personal victories became shared ones. We ended this last day at Doskiwis Brewery on their lovely sunny terrace, with nice food, cold drinks and Mac DeMarco playing in the background.
Feels like summer's here already…