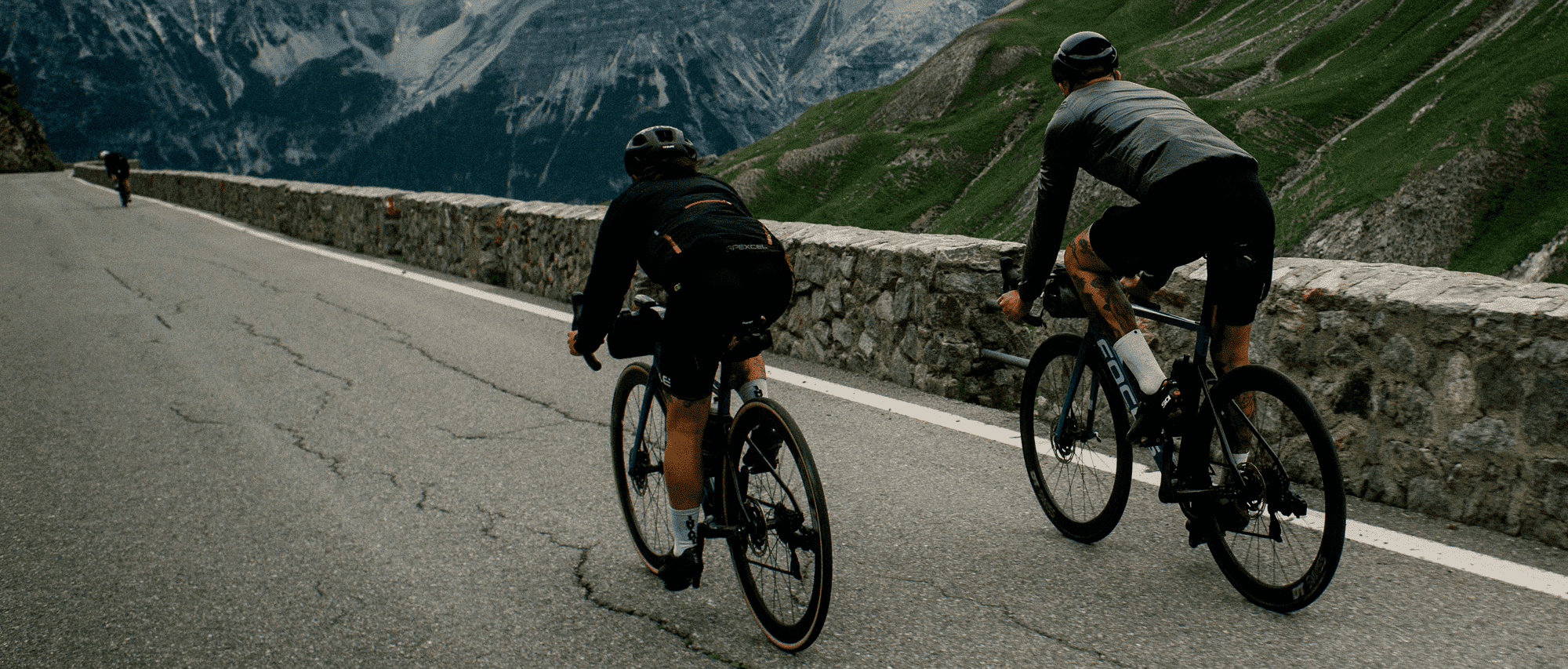 Heaven and Hell: Ulm to Stelvio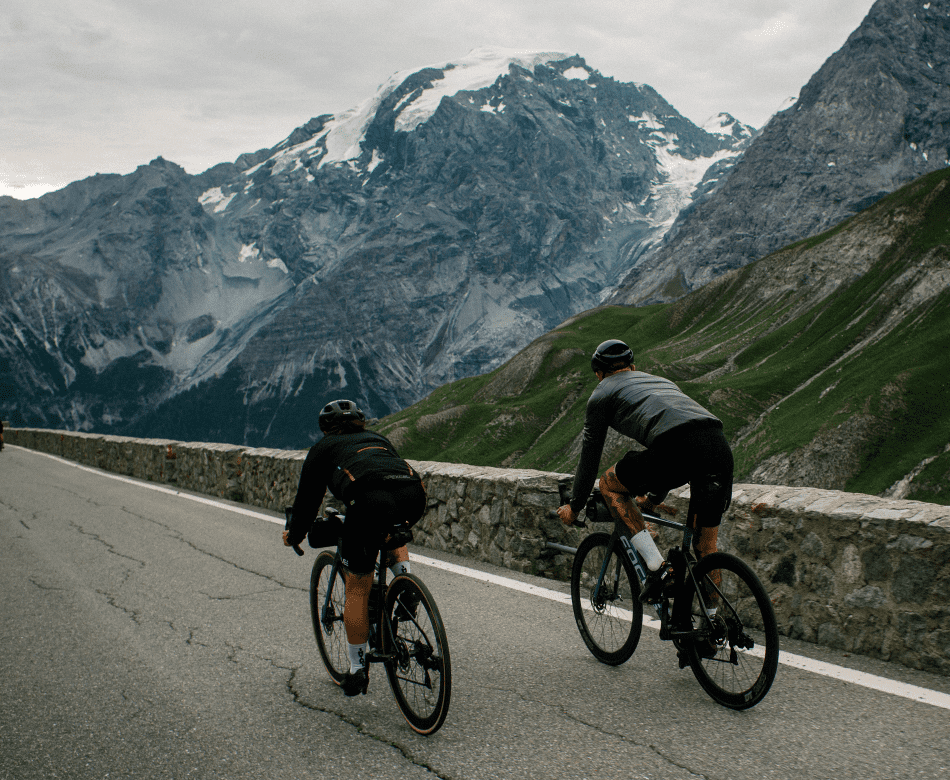 Heaven and Hell: Ulm to Stelvio
Photos: Fabian Freitag
In the interview: Marc, Hanna and Jörg
---
320 kilometres and in total 5230 metres of vertical metres are separating the world's highest church tower from Italy's highest mountain pass, the Stelvio. Do you have to be crazy to ride that distance in one day? Not at all, is the answer of Marc, Hanna, Fabi and Jörg. For the friends, it was more about a shared adventure and good times on the bike. Maybe the real goal was going together through high and low points and still having fun.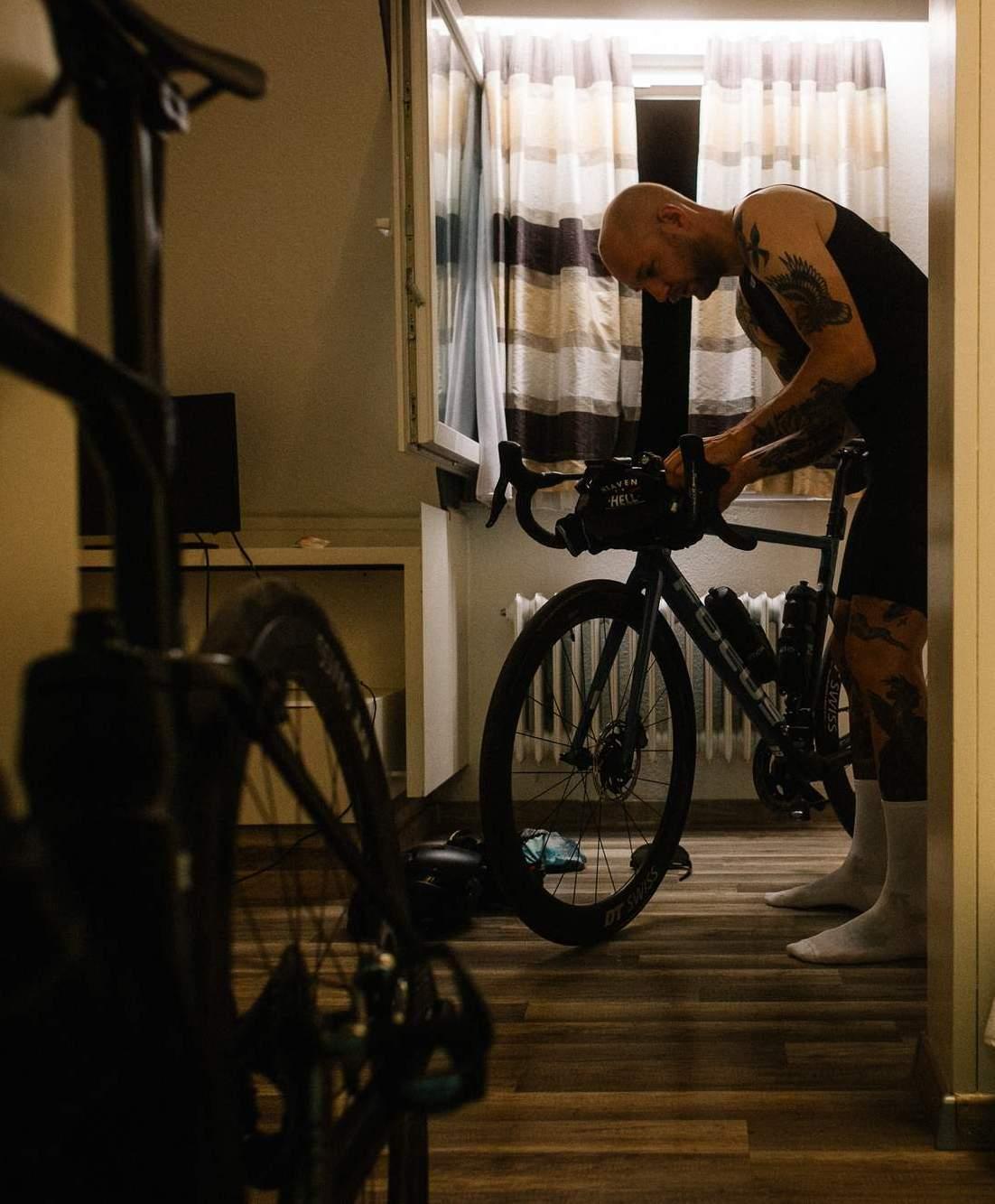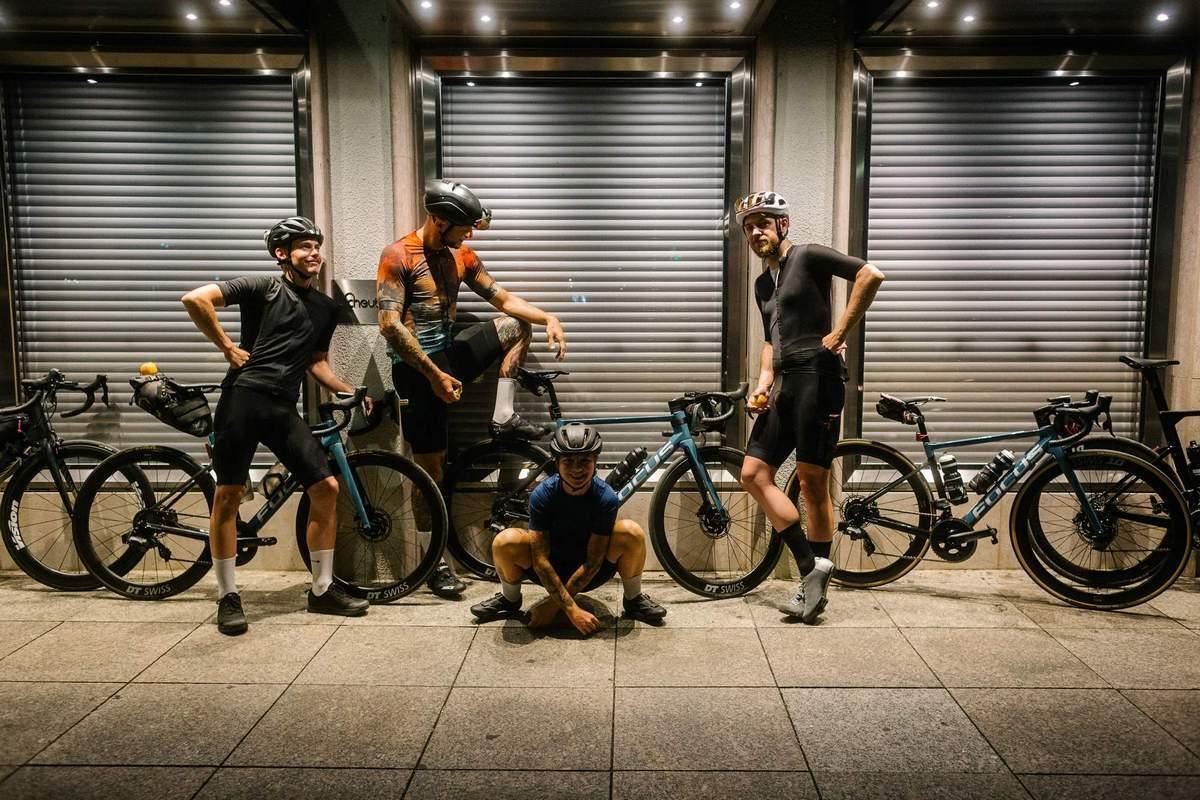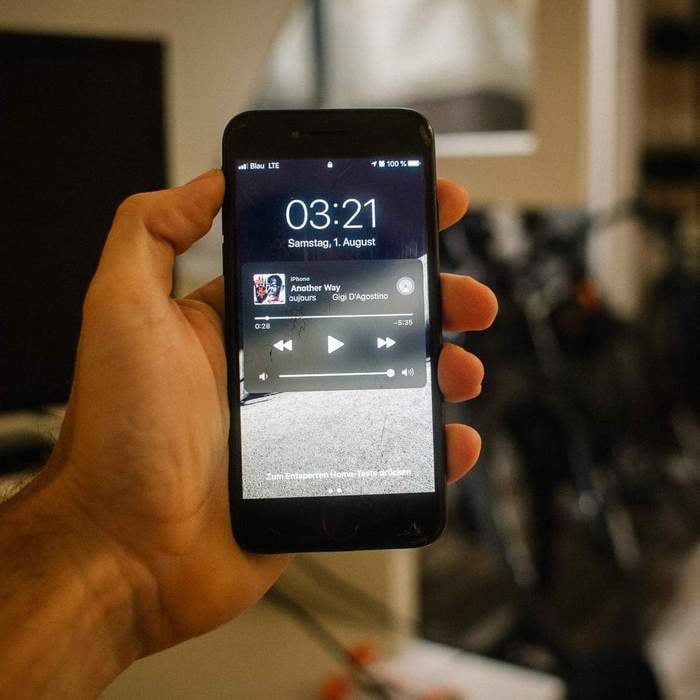 320 kilometres, 5230 metres altitude, one day
Start: Ulm, Germany, Height: 478 m
Destination: Passo dello Stelvio, Italy, Height: 2757 m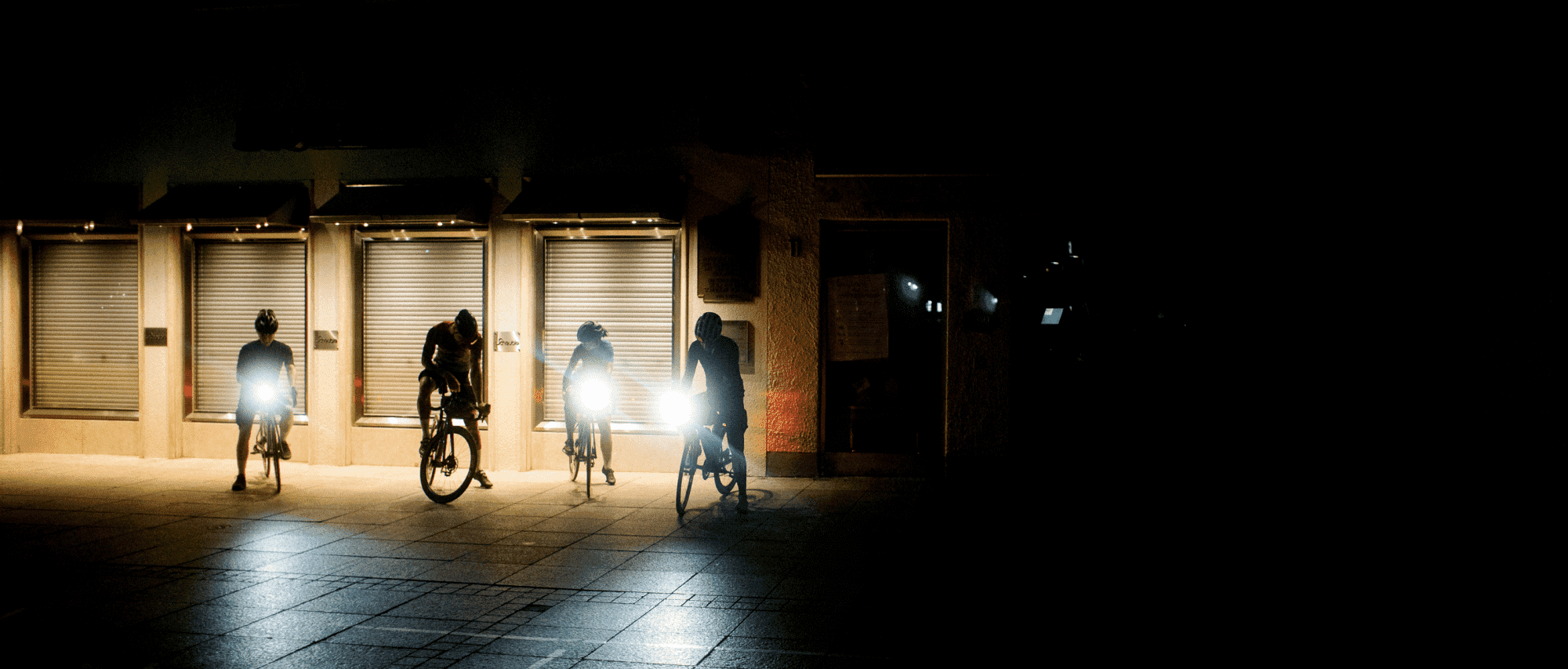 Why did you choose this route?
Our idea was to ride 300 kilometres in one day. So we drew a circle with that distance around our hometown Stuttgart. We realized that a bit further south of this circle, there is the legendary Stelvio. A perfect destination! So we switched our tactics and tried to find a starting point 300 kilometres north from Stelvio and realized that Ulm would be an ideal start.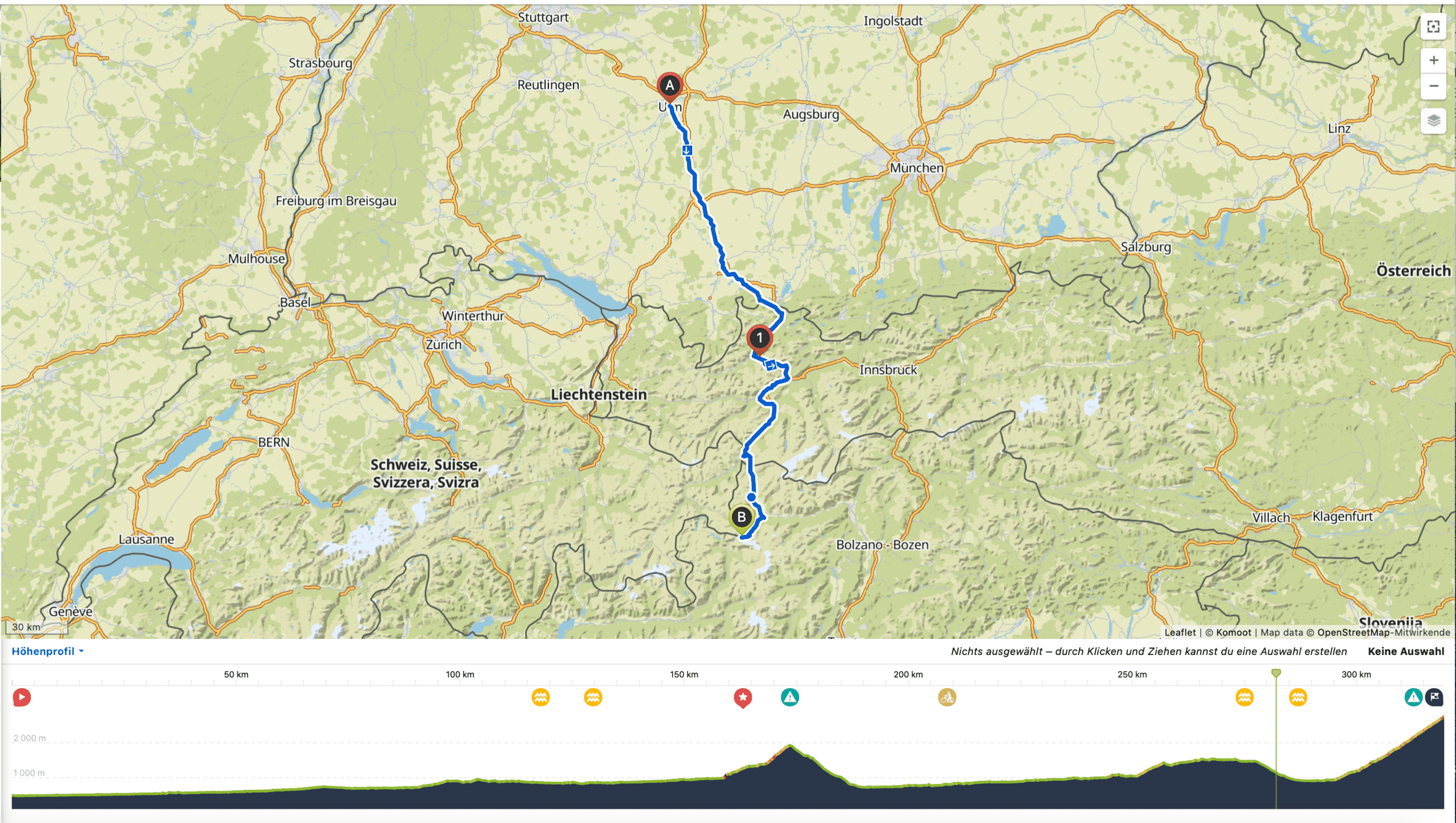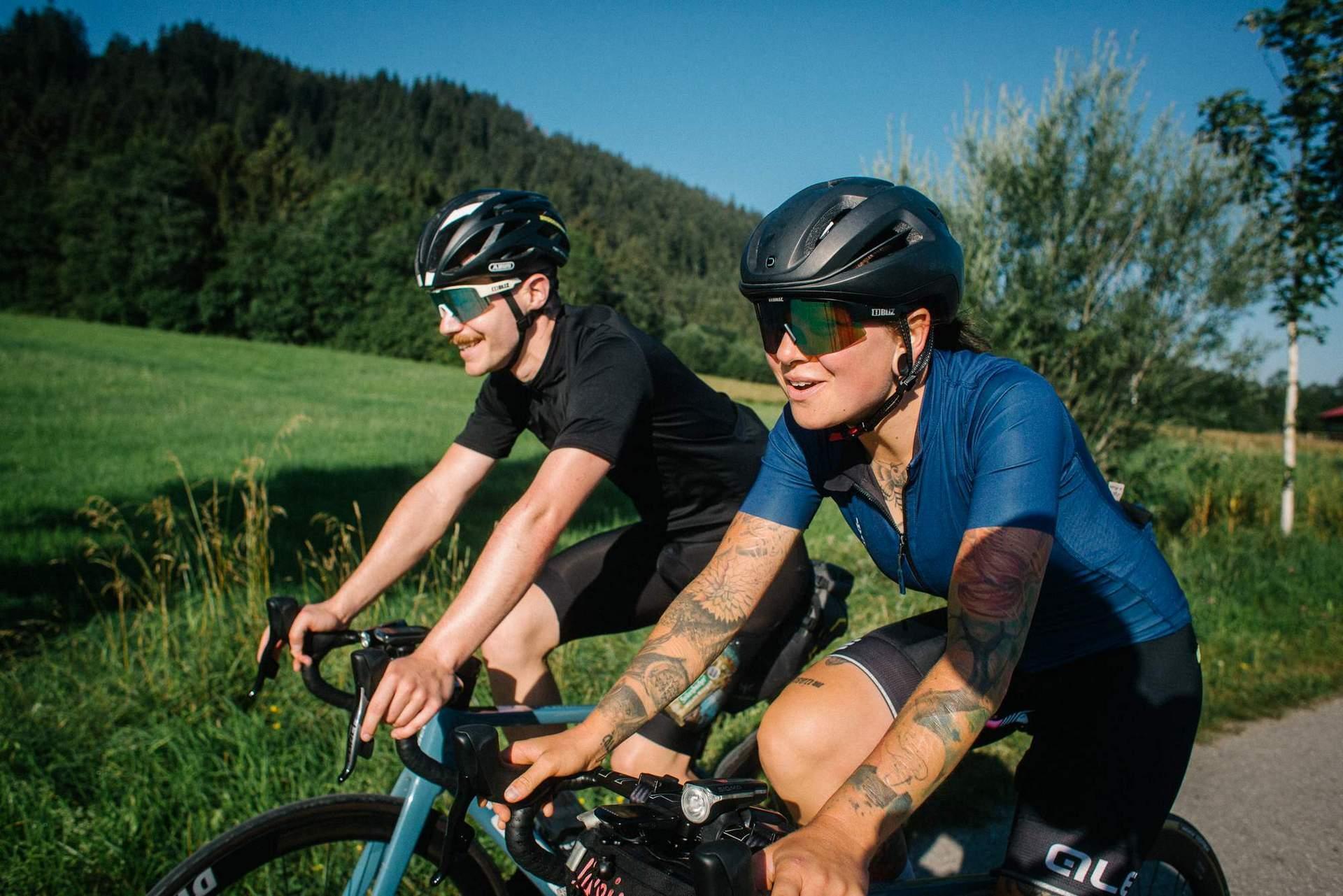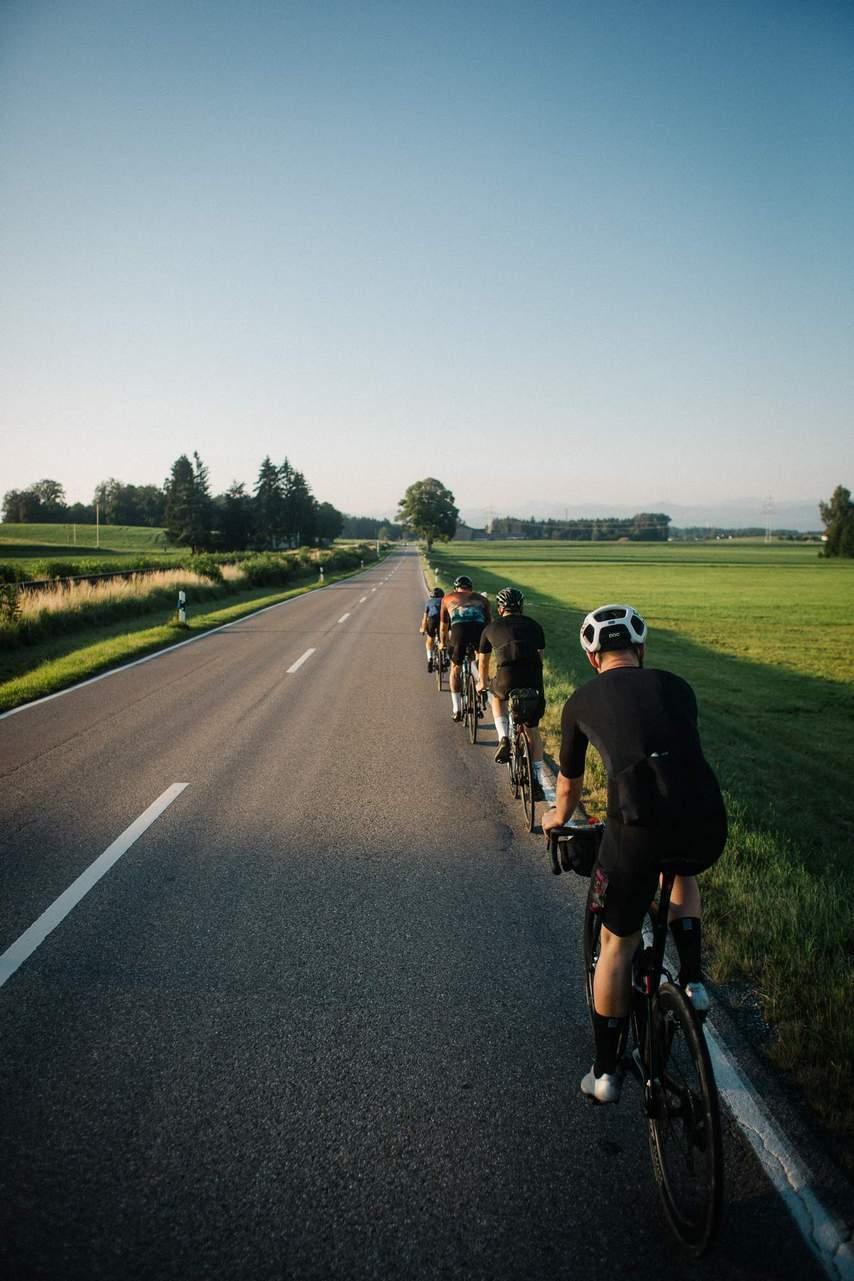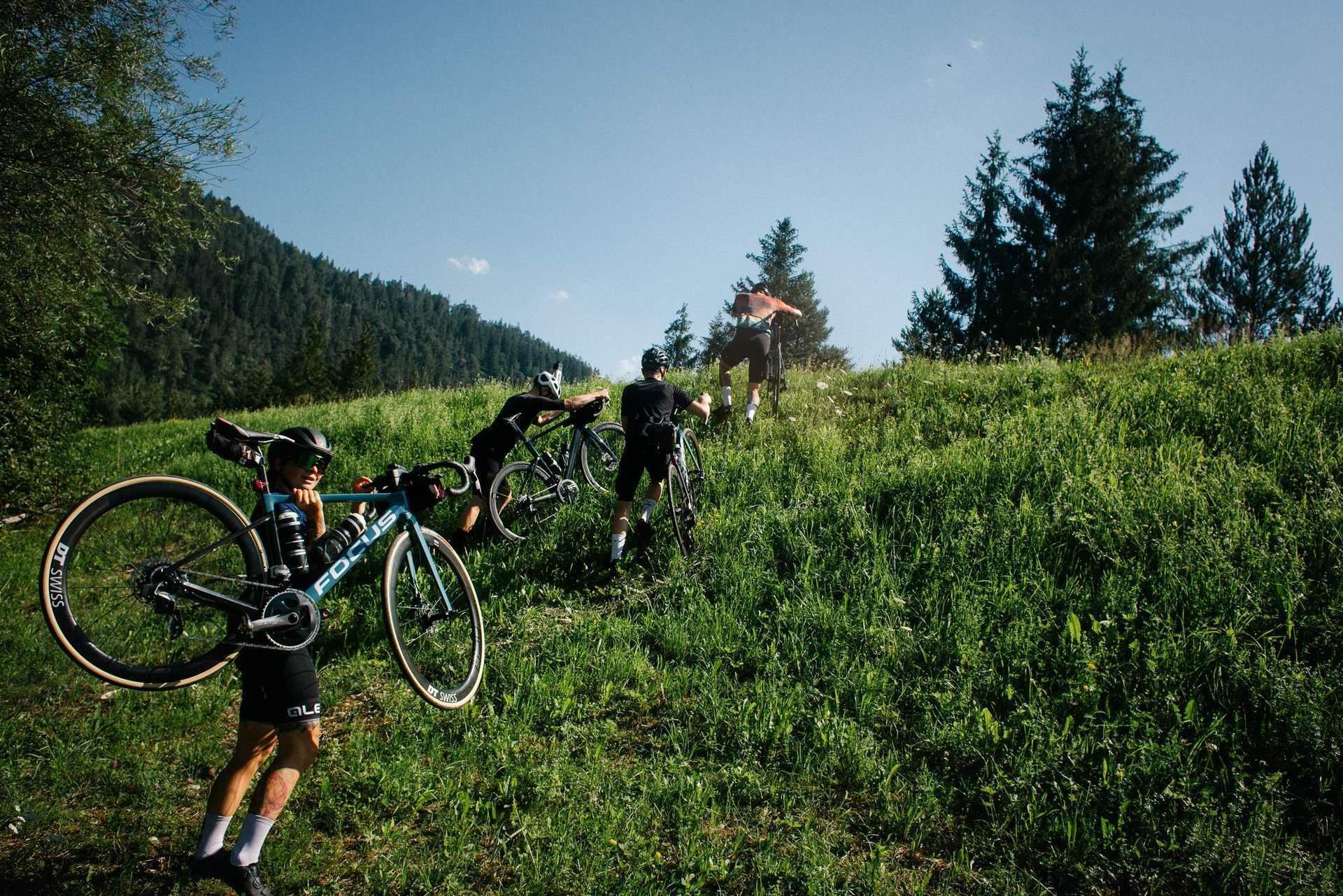 How crazy do you have to be to ride such a distance?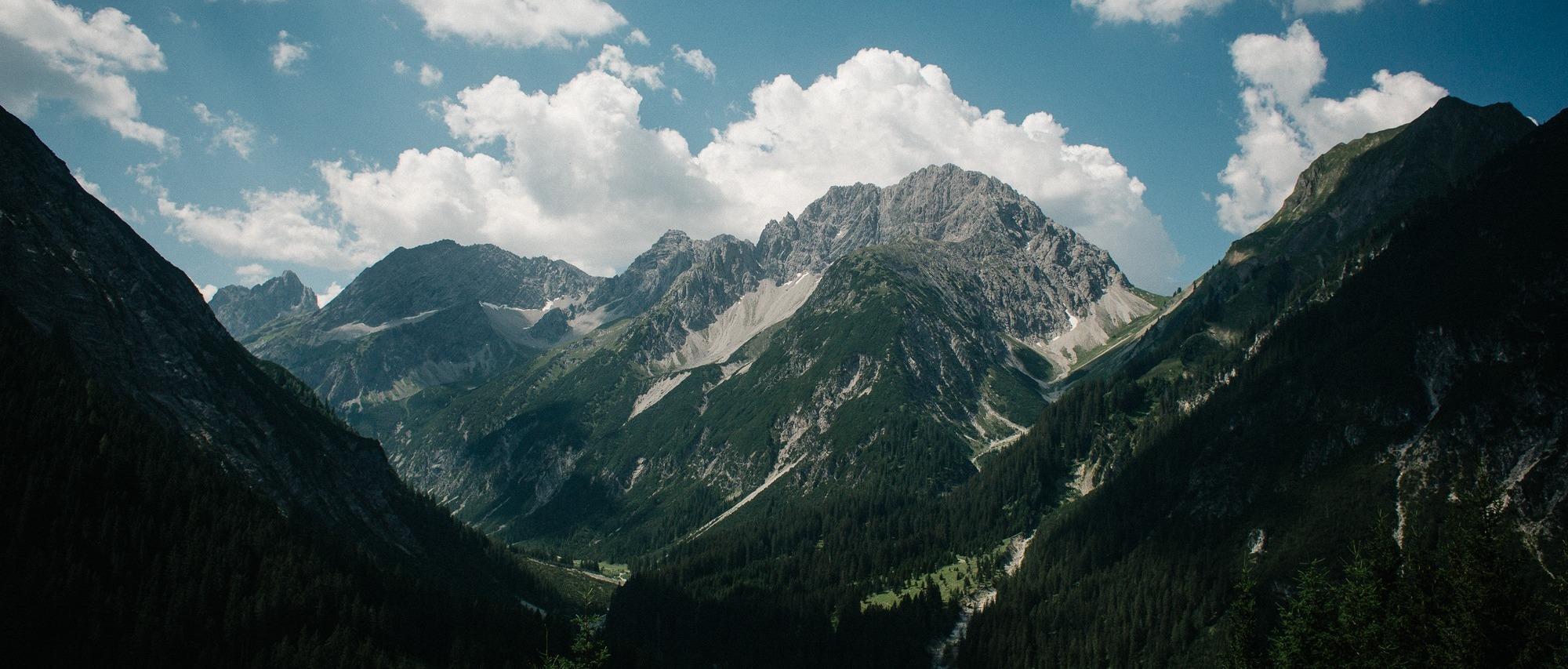 Where does the motivation come from, to sit on a bike for ten hours?
JÖRG: "To be honest I didn't have that motivation. It is an incomprehensible distance and duration. In this matter, you have to start at one point. And then you should proceed from one break to another, from one fixed point to the next. When you finally have the panorama of the Alps in front and the blue sky above you, your motivation will kick in by itself."
HANNA: "Well, if you know that you will sleep on top of one of the most beautiful mountains - that should be enough motivation."
MARC: "Who wants to have a short amazing time when you can have a long one?"
Always further,
always higher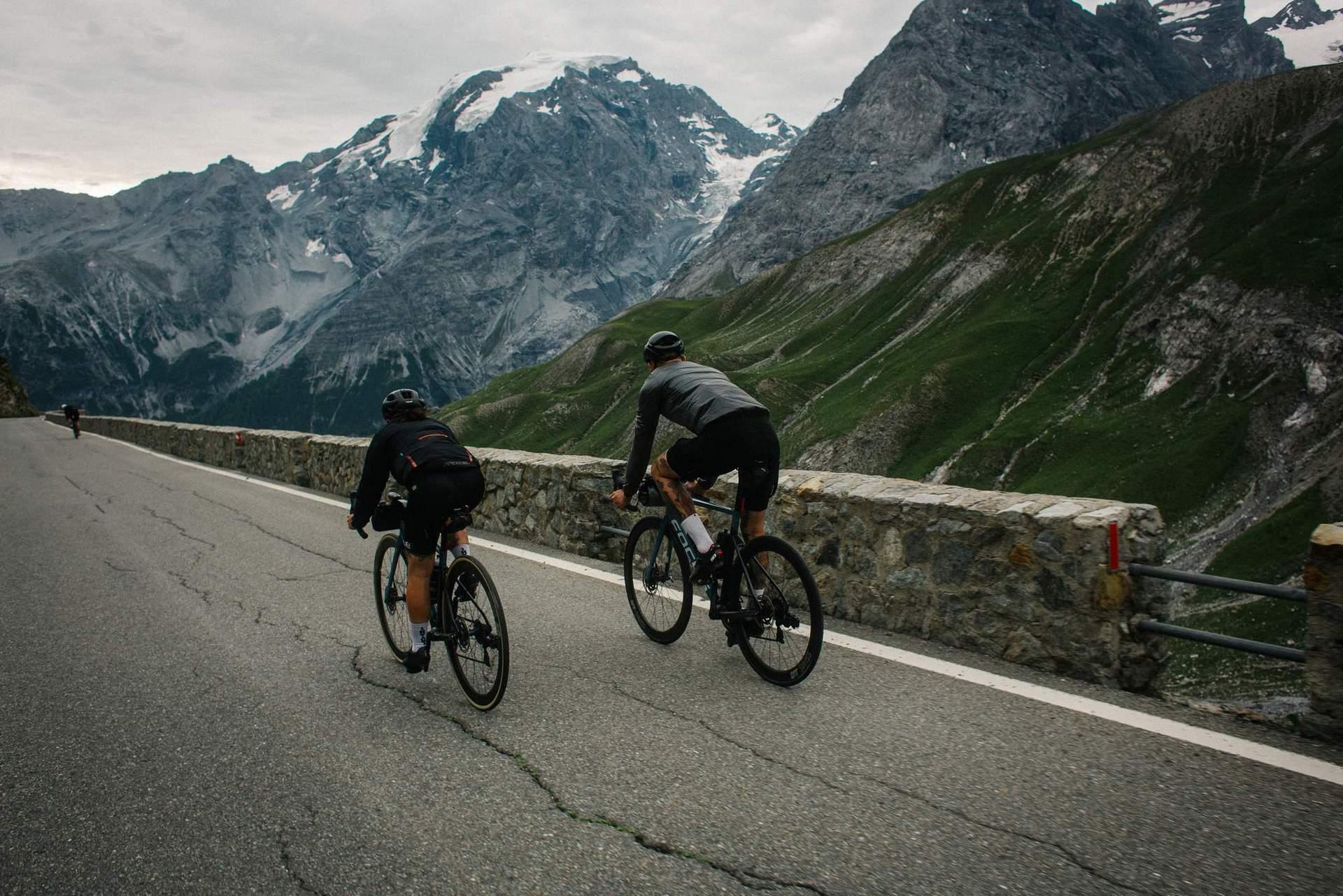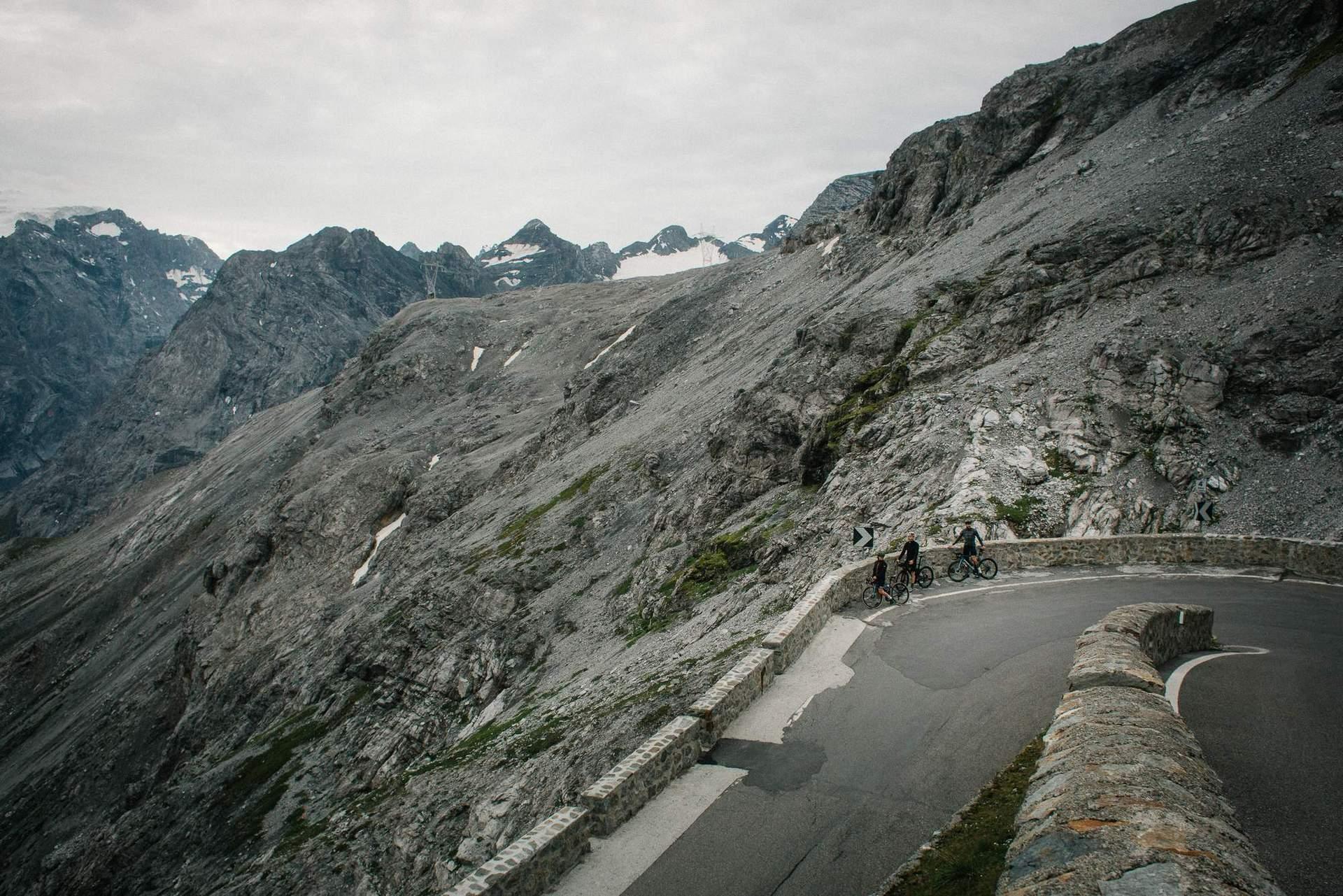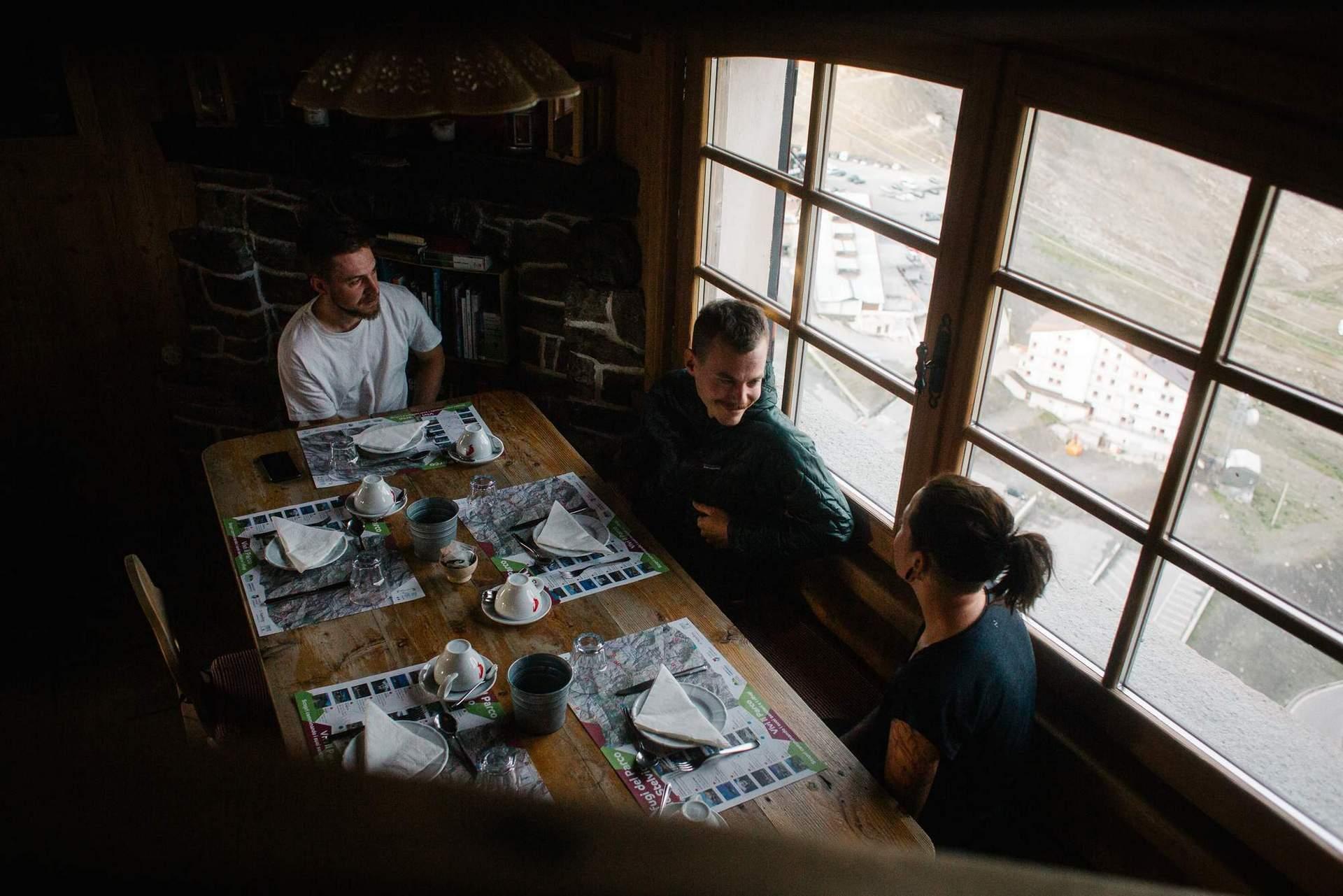 Where has been the lowest point (not in altitude)?
What was the most beautiful moment?
HOW DO YOU PUSH EACH OTHER?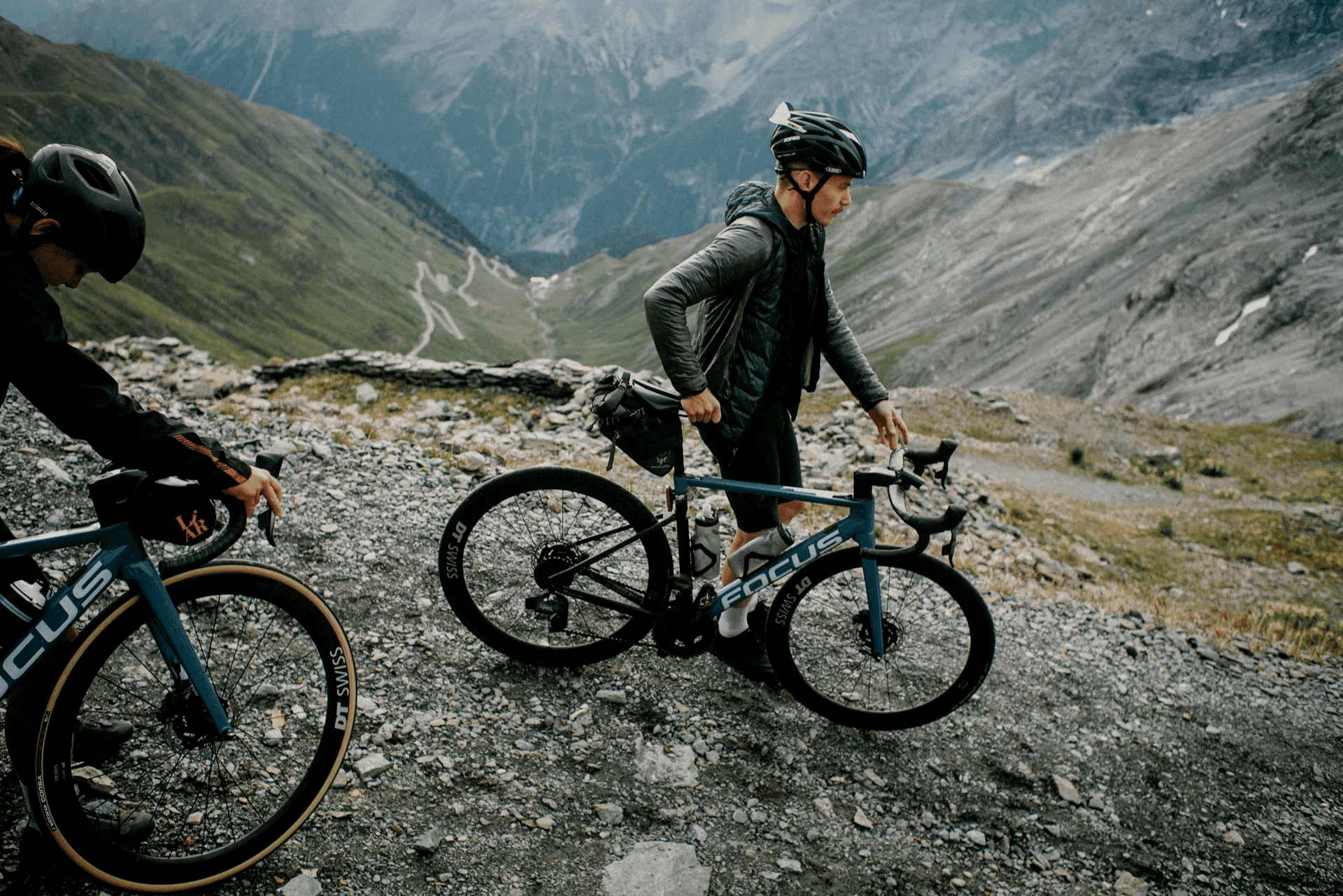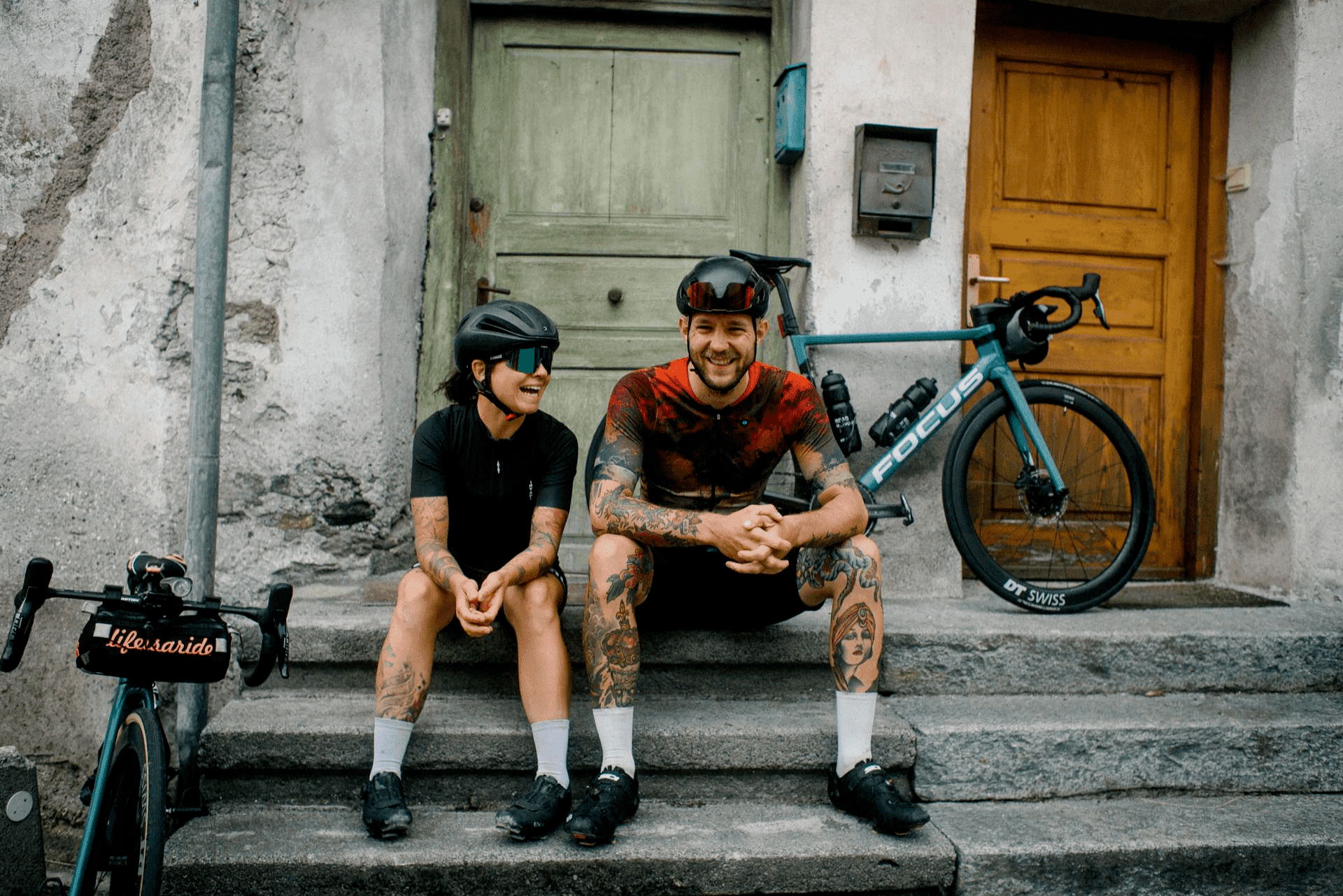 What's the meaning of friendship on such a ride?
JÖRG: "Friendship means to stick together, to have fun and look after each other."
HANNA: "Friendship is the reason why something like that is feasable. And ok, it's the only reason why you say yes to something like that…"
MARC: "Everything! The real goal is not the ride itself but the experience with friends."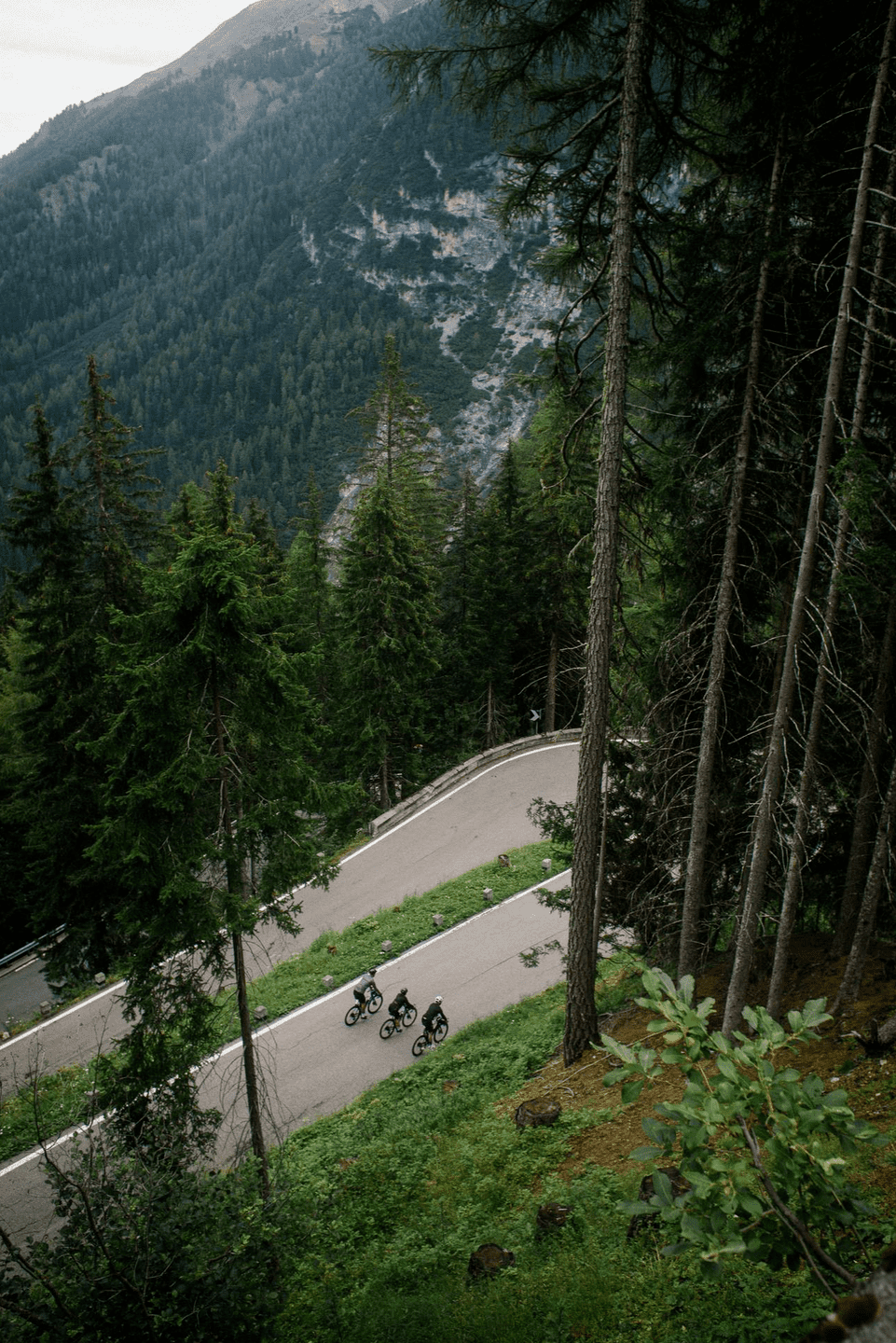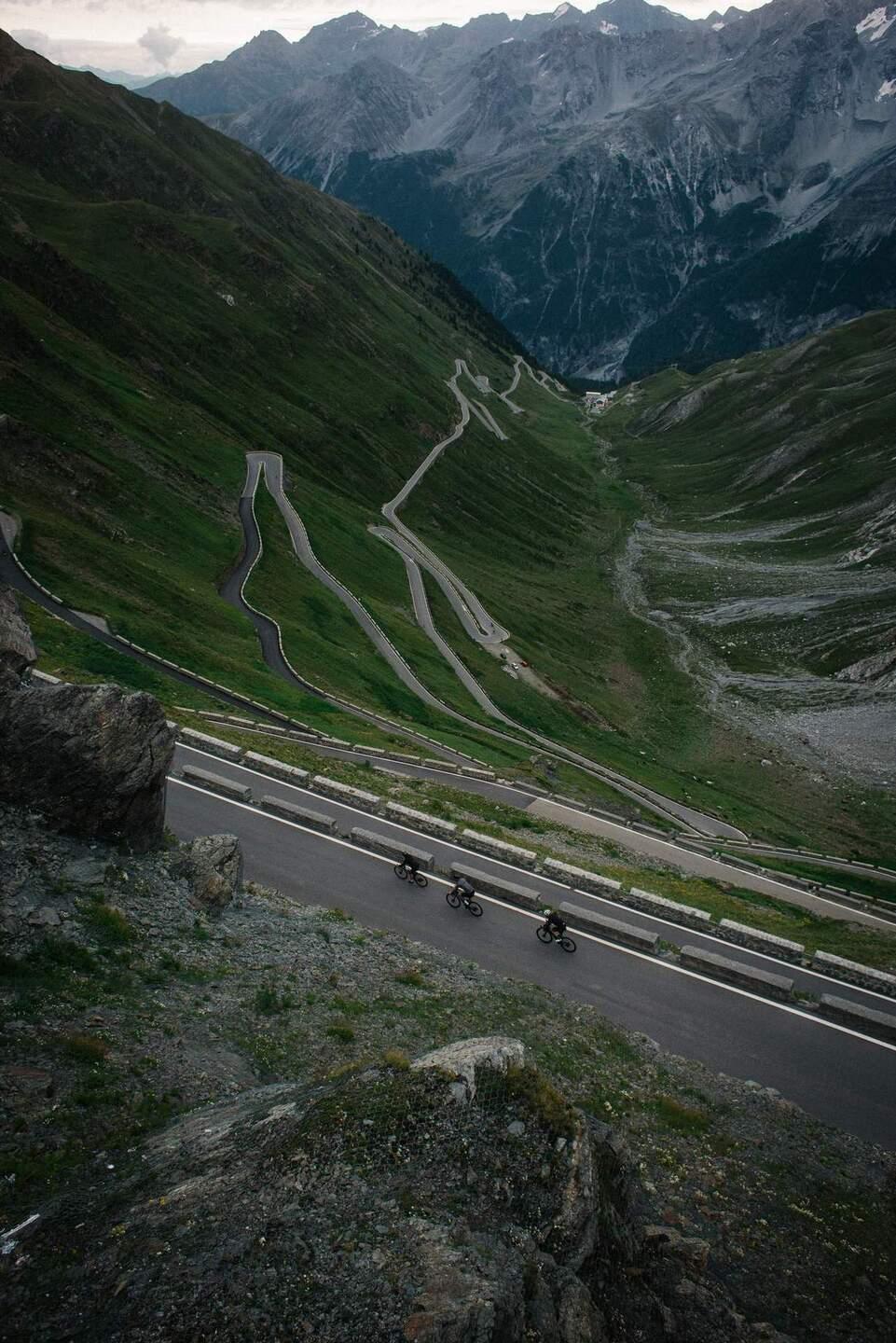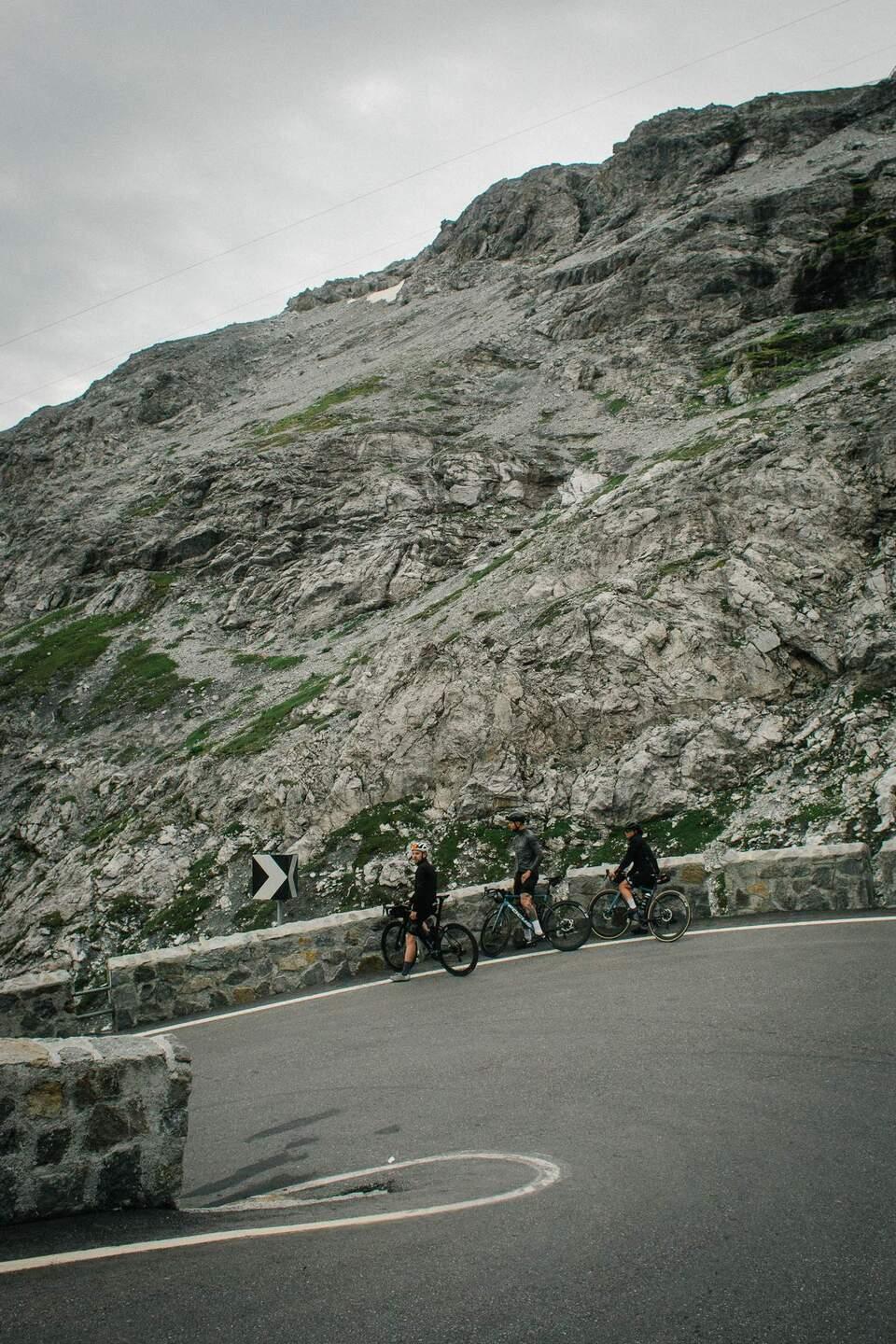 What is your secret to survive something like that?
HANNA: "Just be up for doing something like this. And don't be afraid of any numbers."
MARC: "Just do it! Eat enough and stay hydrated and it will roll!"