JAM

The JAM is made for your inner child. With its playful and intuitive character, you get the most fun out of every ride. The geometry is well-balanced for your rides in tough terrain: An agile handling merges with a lot of safety resources of the chassis providing confidence in rough downhills. 150 mm of suspension and the progressive chassis will handle all trails you want to shred. The JAM adds more downhill fun to your ride over all mountains. Do you still want more? Switch with the FLIP CHIP towards an even more downhill-oriented geometry. Smart details like our C.I.S. stem with integrated cable routing and different tool bag solutions top off your JAM's clean look and feel.
The
JAM
is your ticket back to the times when nothing was important but to
play
with your friends...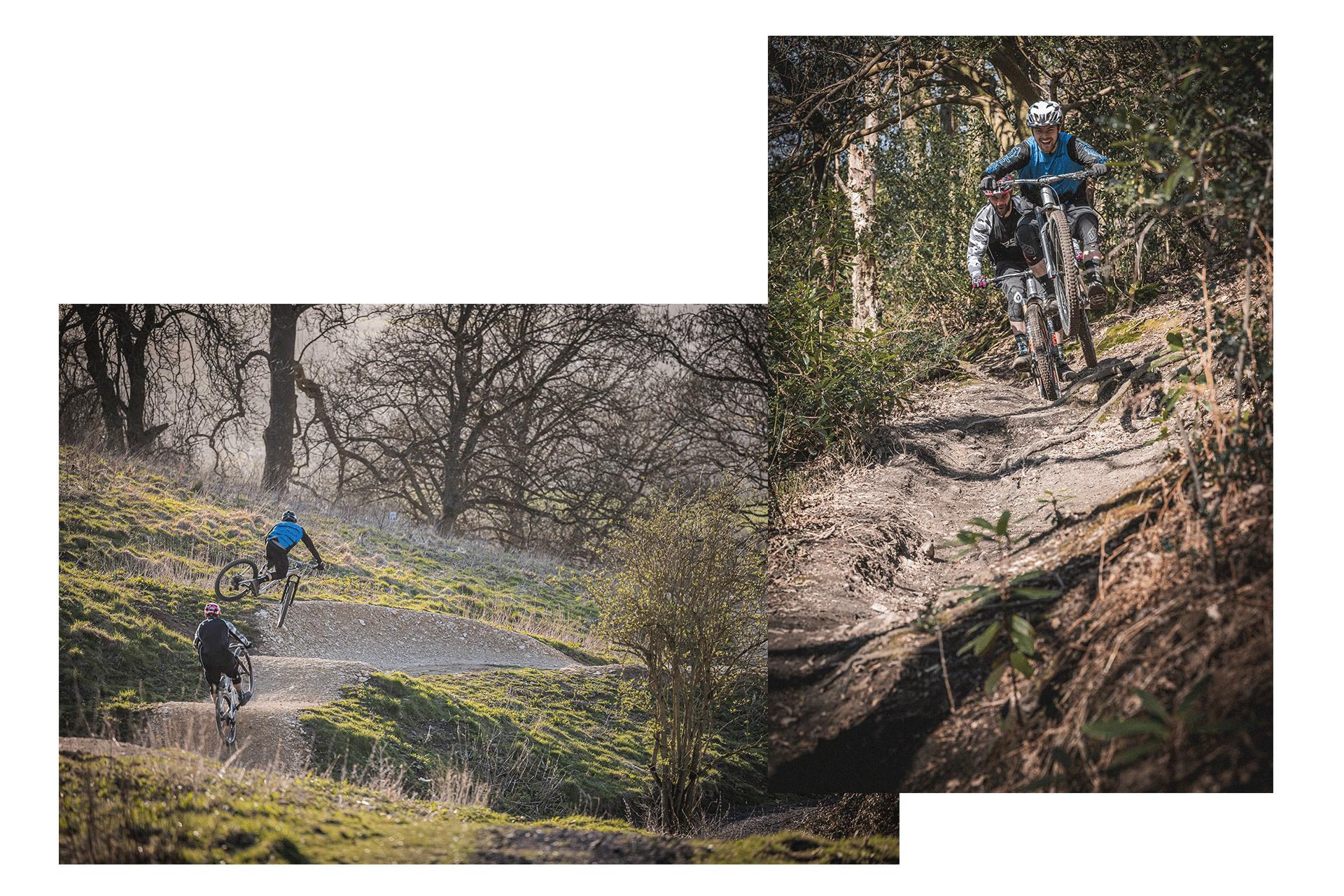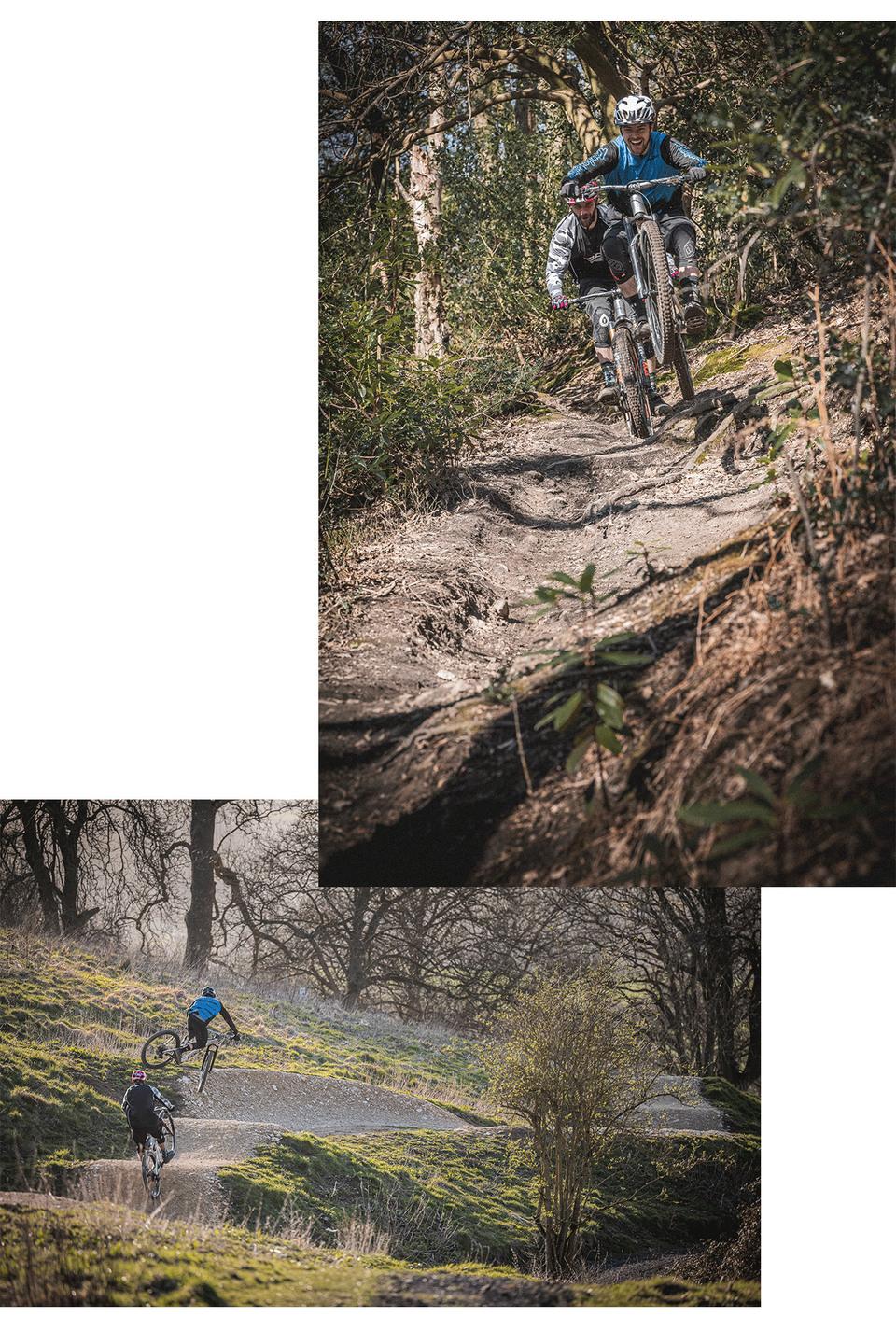 What it
takes
to
release your inner child:
The JAM is our 150 mm all-mountain trail fully. With its playful and intuitive character, you get the most fun out of every ride. Agile and direct handling merges with a lot of safety resources of the chassis providing confidence and joy on any downhill. You are perfectly seated in the middle of the mountain bike to control any situation and to easily pedal up all the steep hills on your ride.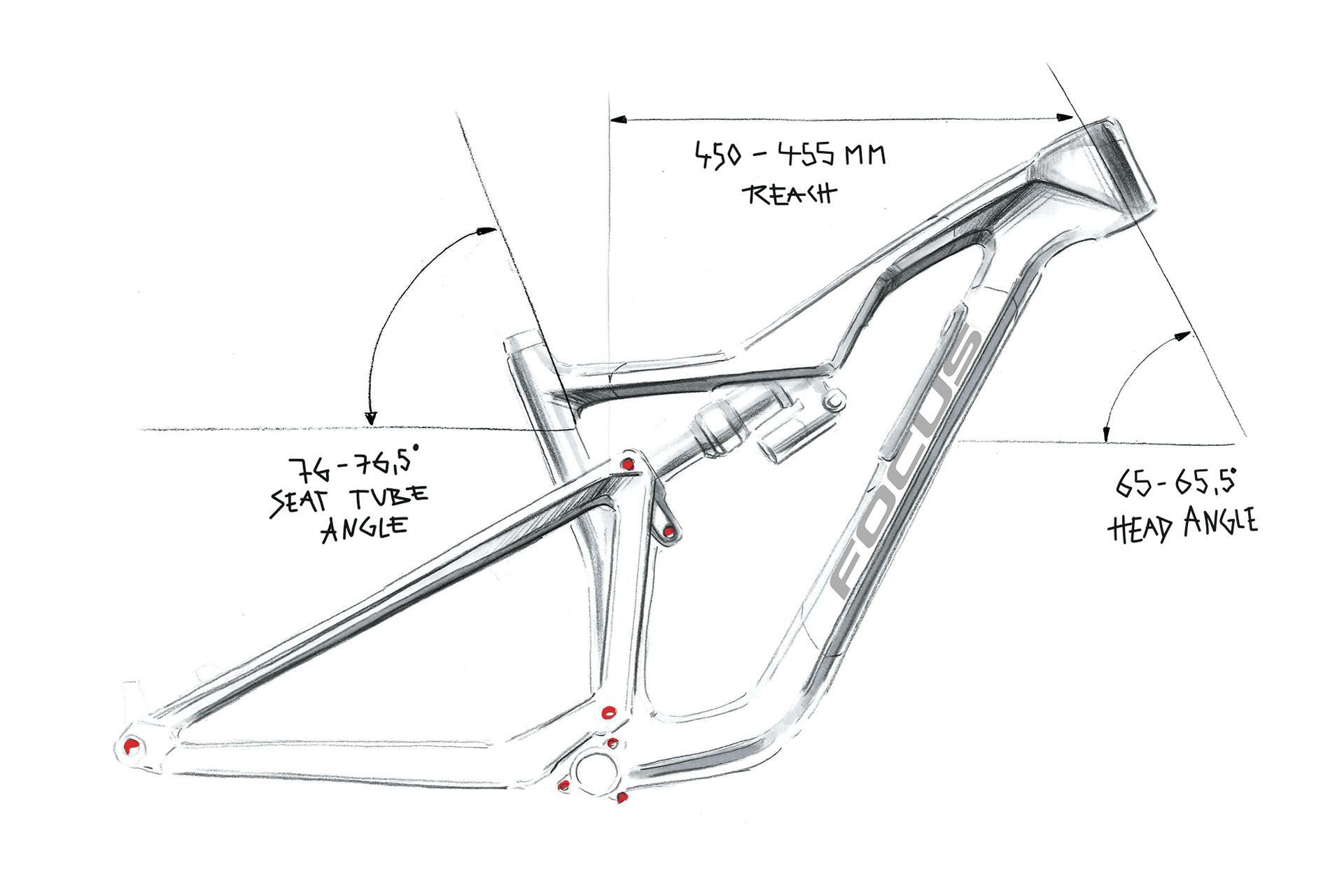 The new JAM is a consistent further development of its predecessor without losing the true nature of the JAM family. Having the THRON now as little sibling, we had the chance to make the JAM a bit more downhill-oriented. To put it plainly, the head angle became much slacker and is now 65° or 65,5° (with FLIP CHIP geo adjust). But the short fork rake of 44 mm makes it still easy to steer and play.
.
features
to
not worry
about anything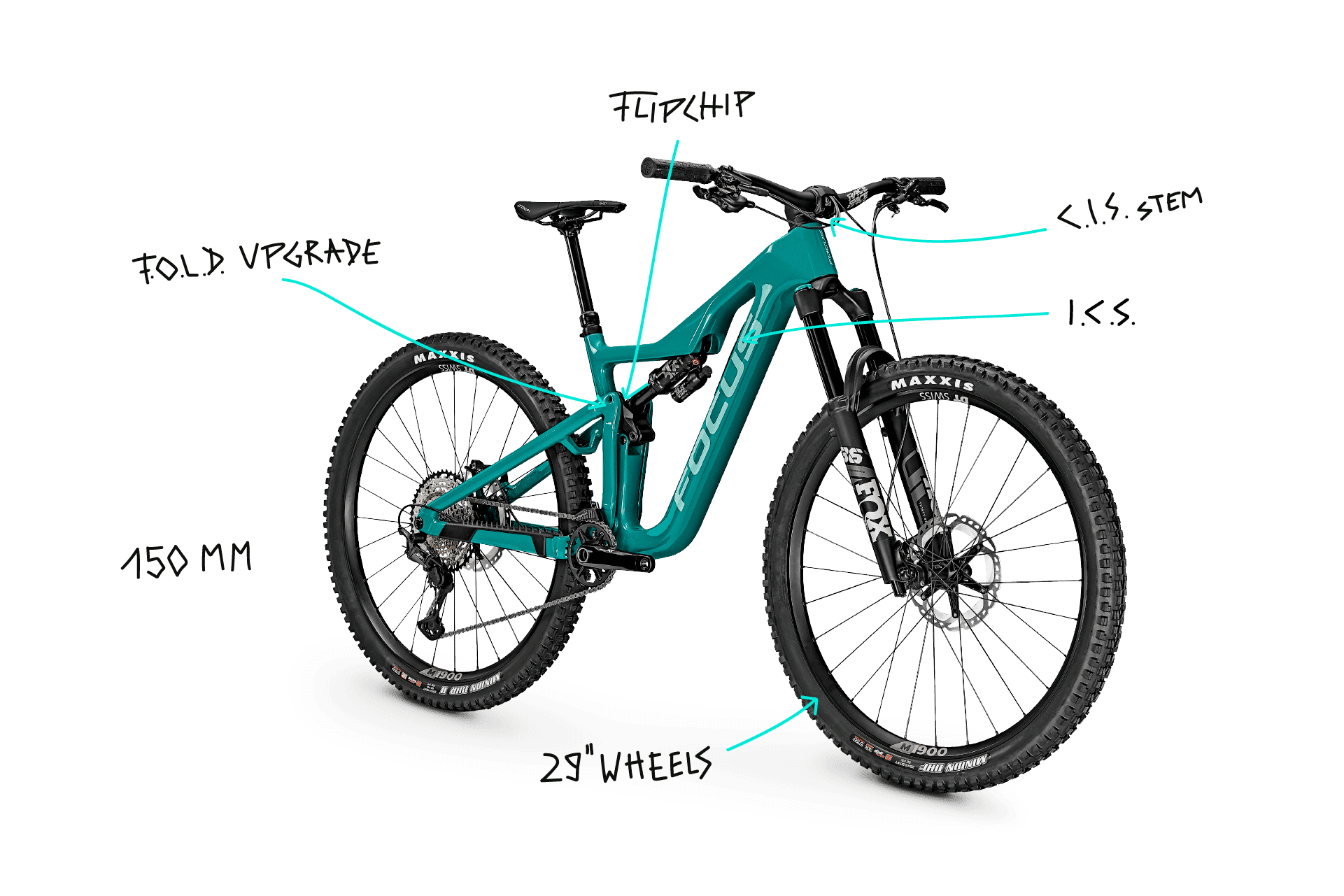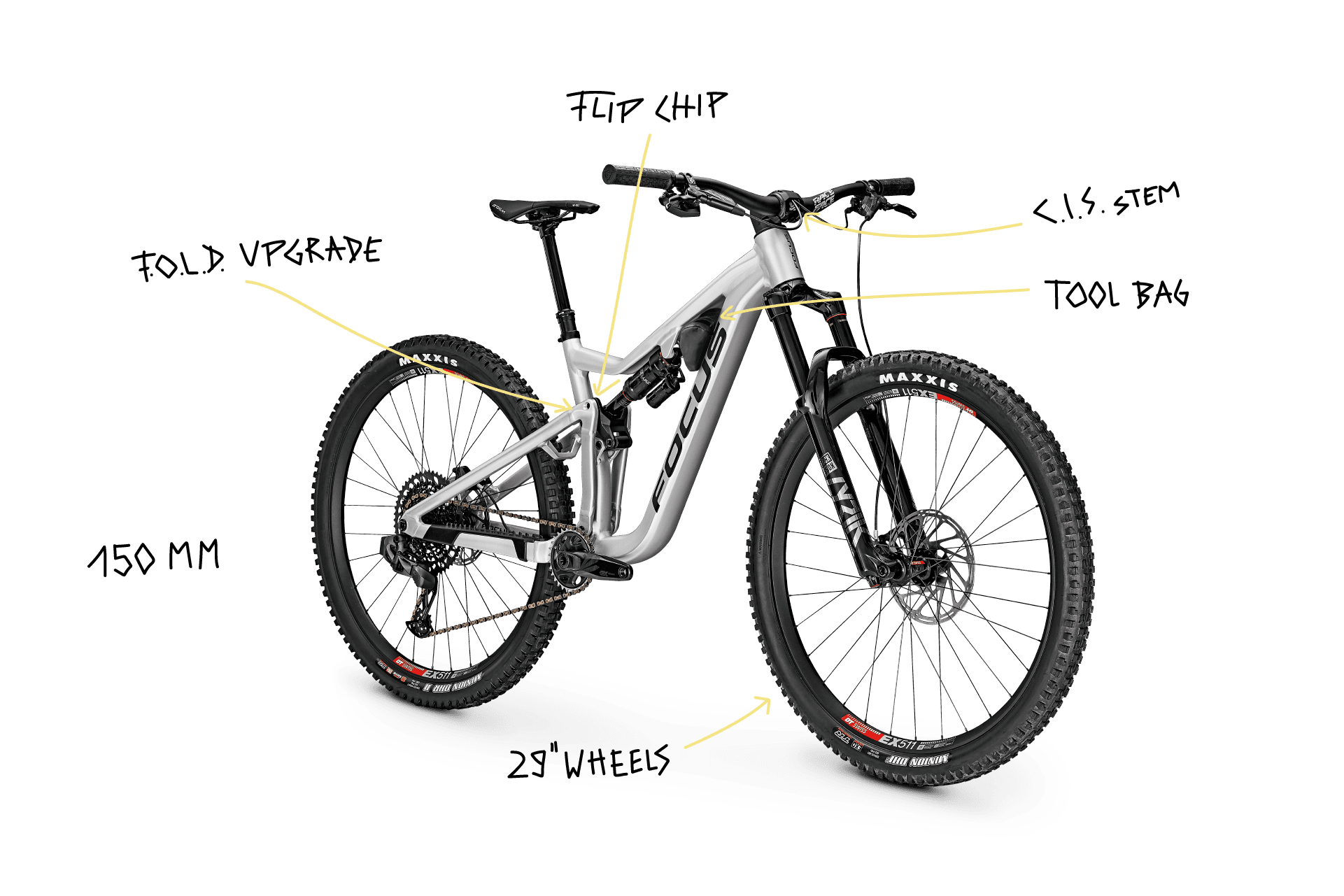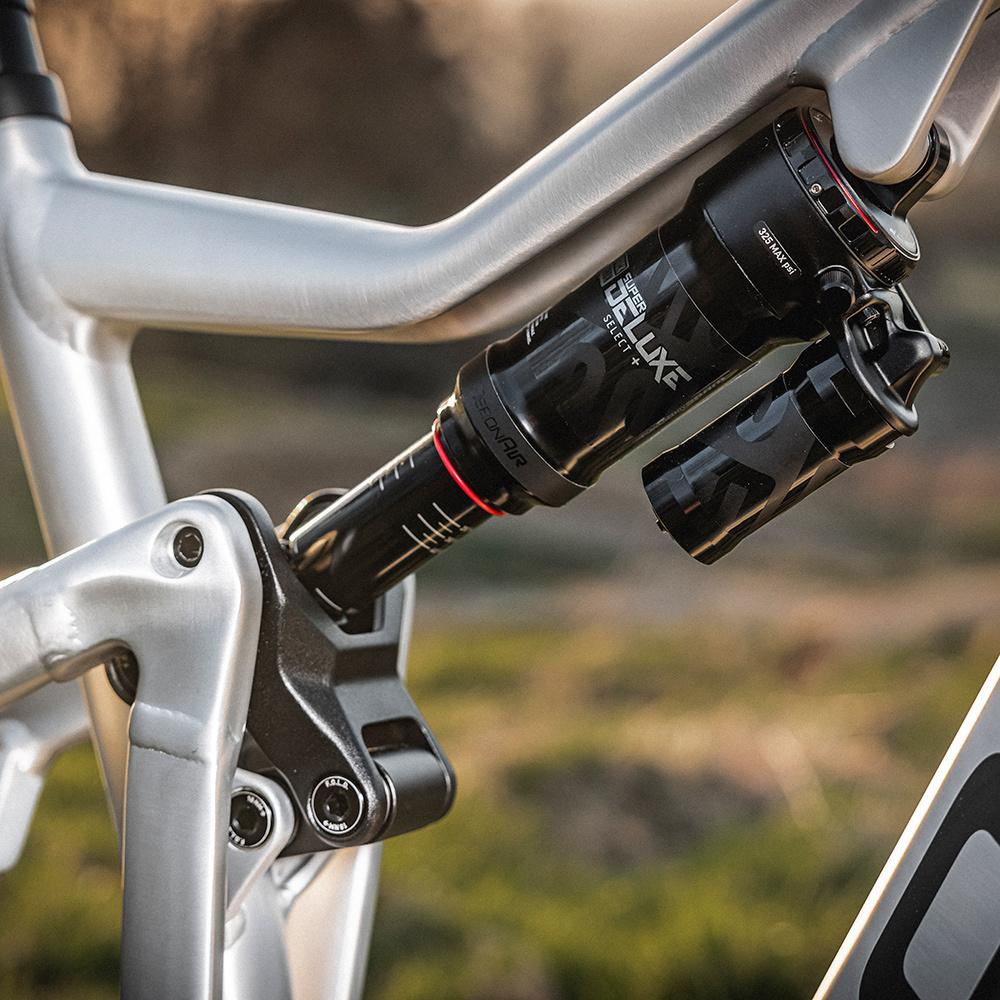 As F.O.L.D. stands for FOCUS Optimized Linkage Design, the optimization never stops. The update of our F.O.L.D. offers more progression and adapts to the latest shock development.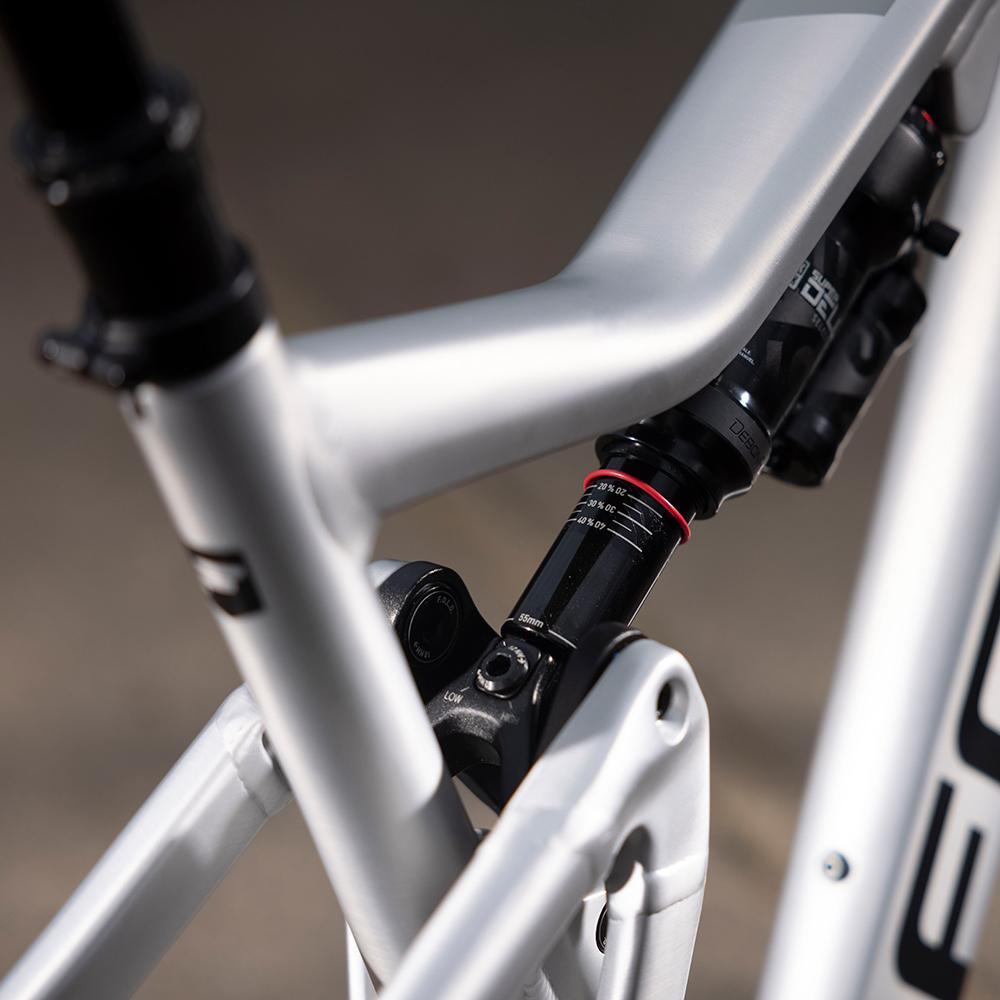 The FLIP CHIP at our JAM's linkage can be used to adjust the geometry to an even more aggressive riding style.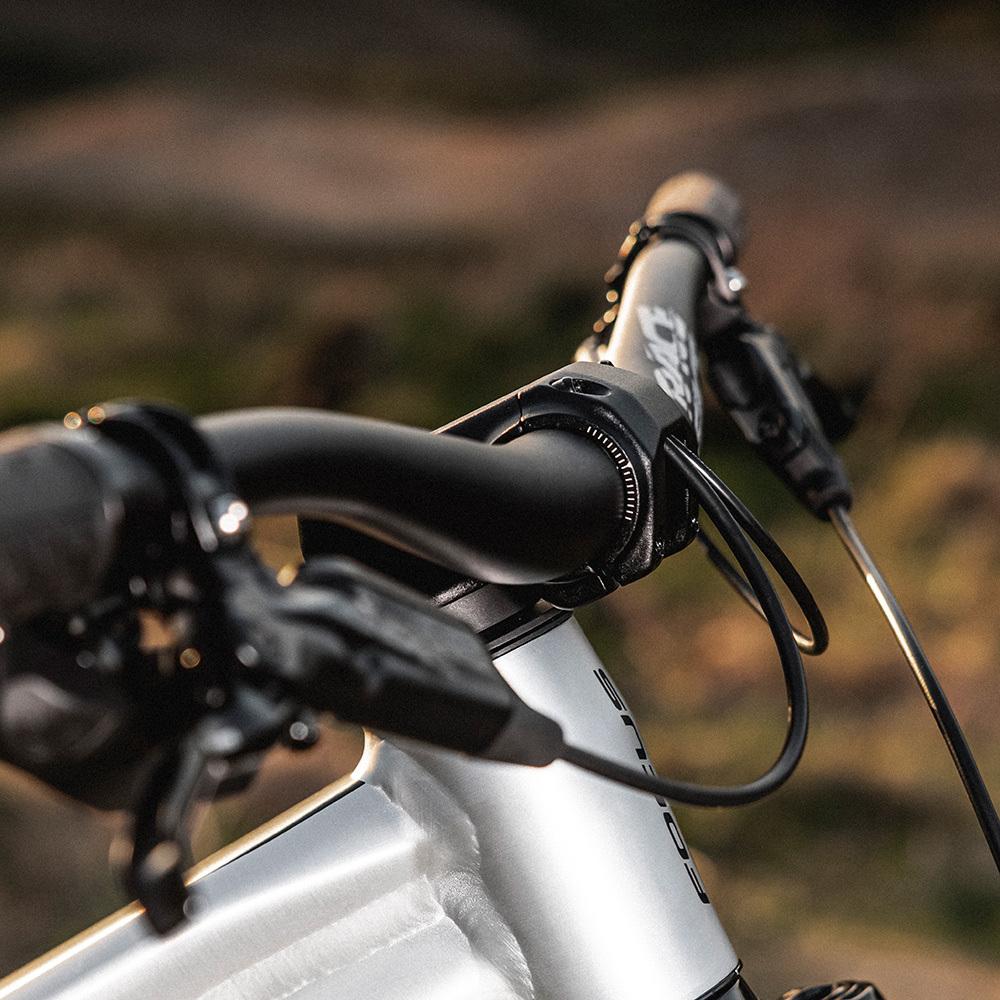 The specially developed C.I.S. (Cockpit Integration Solution) design makes the JAM's cockpit look super clean and ensures constantly seamless shifting and braking.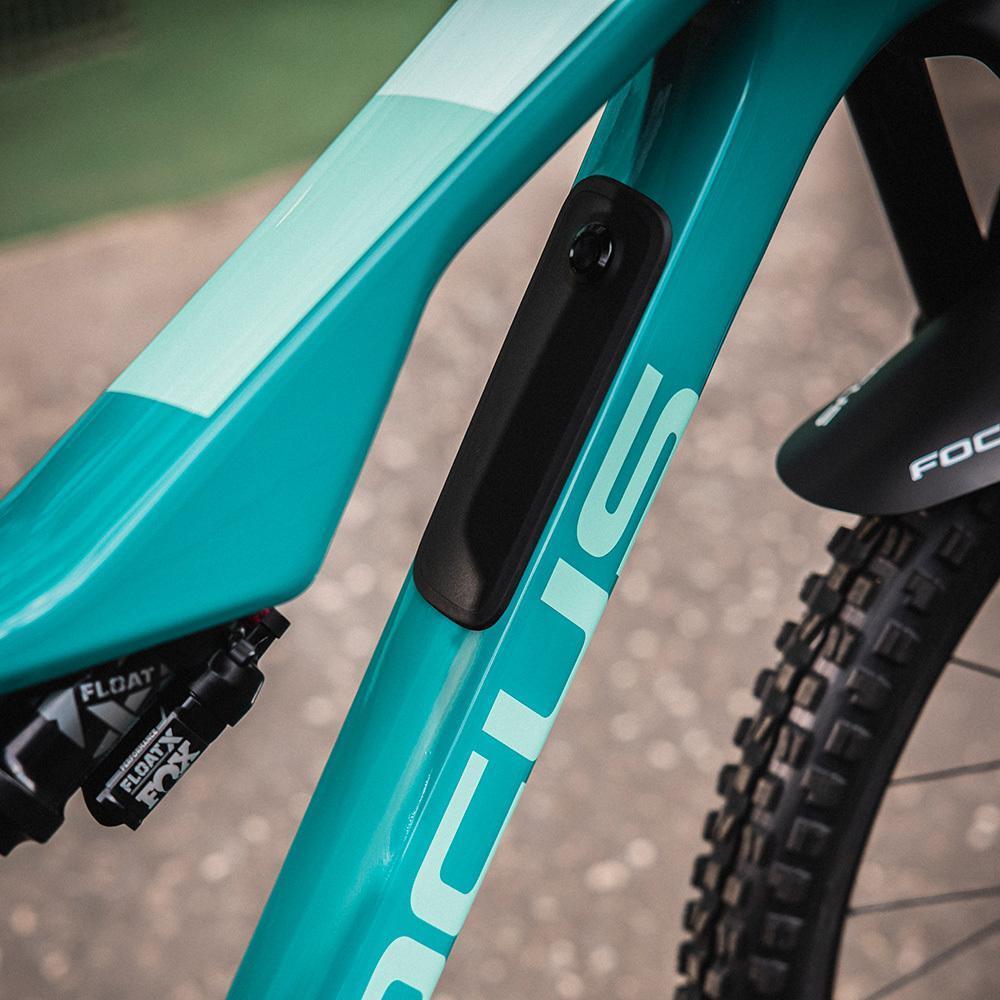 I.C.S. stands for Internal Compartment Solution and is our way to smartly integrate your necessities into the carbon frame of your JAM 8. series.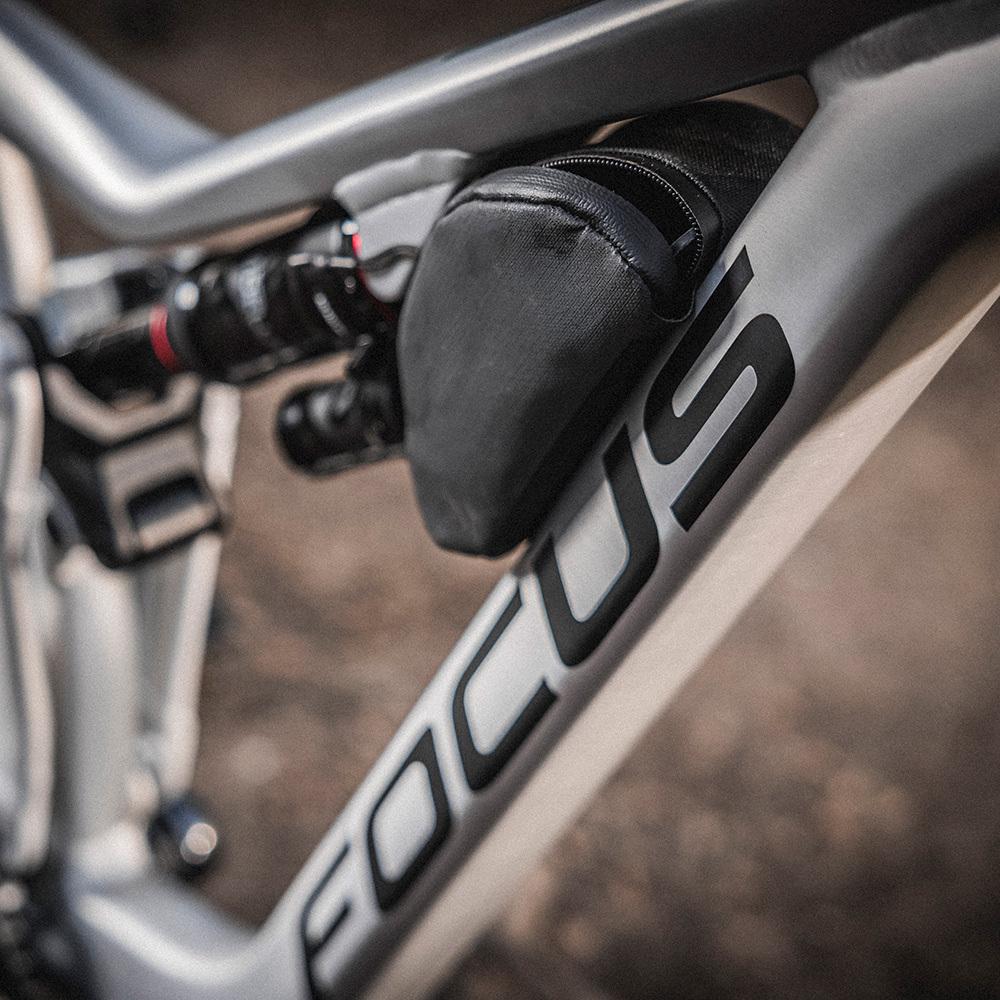 Every JAM 6. series comes with an exactly fitting tool bag for your essentials.
. And your favourite
playground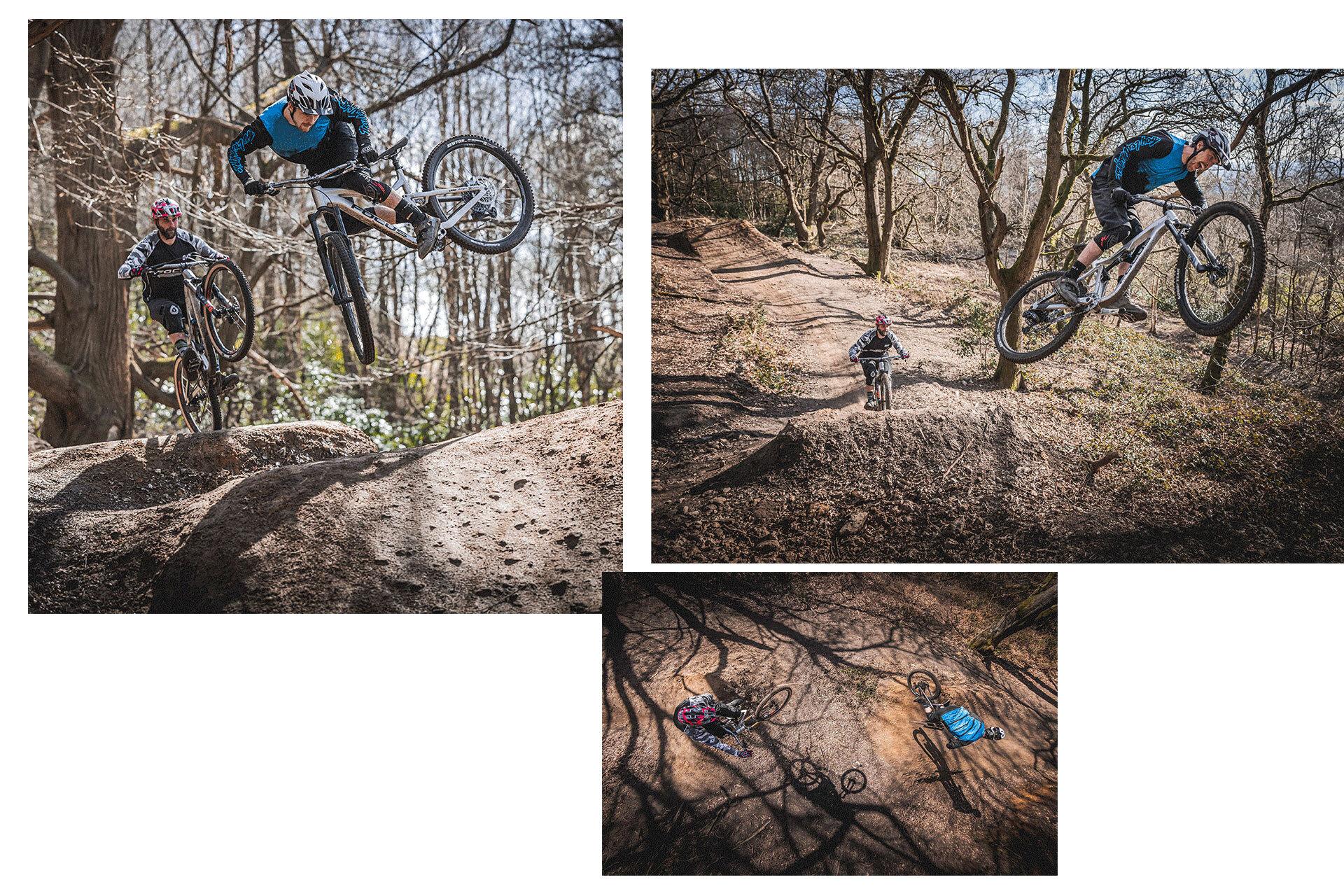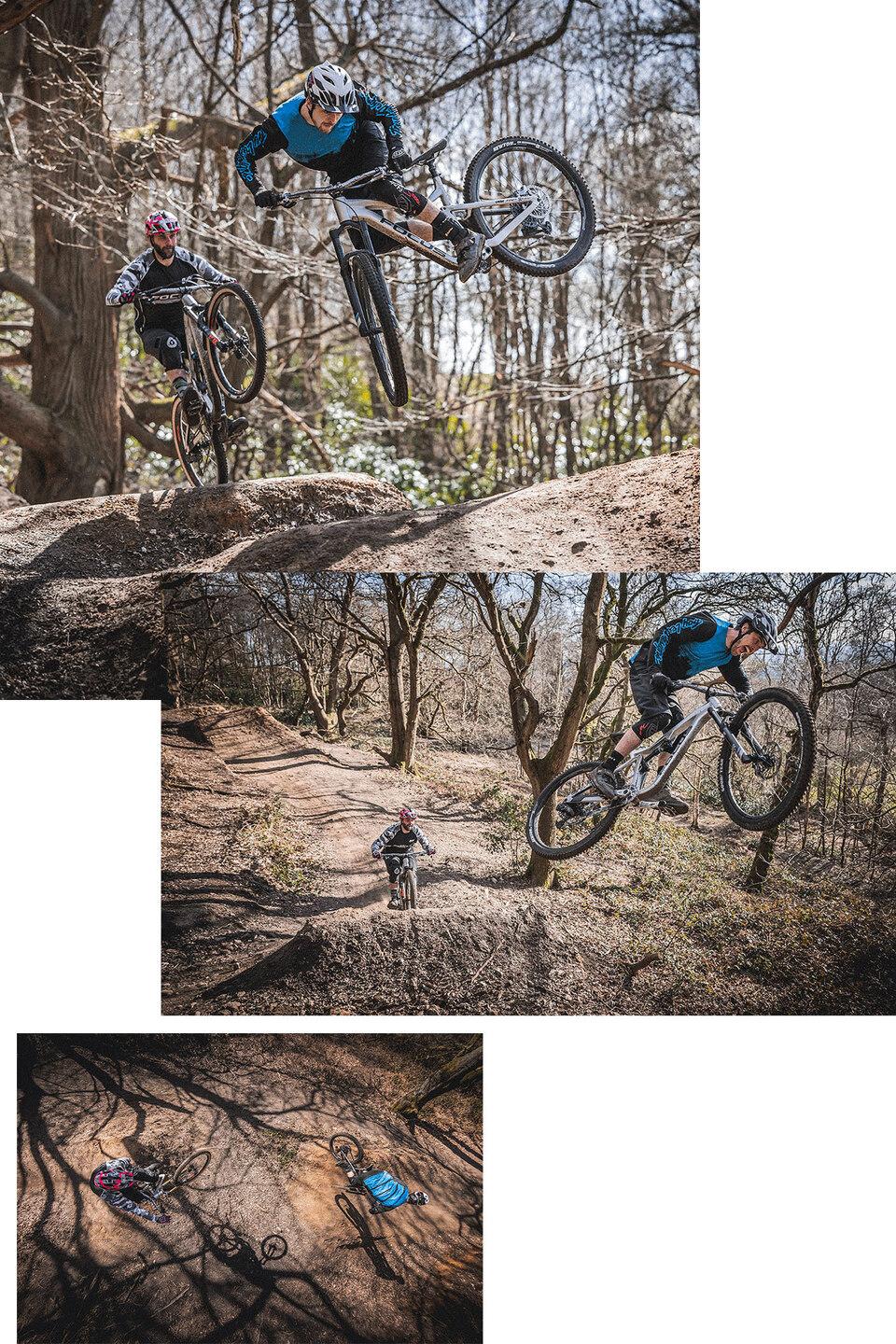 "For me, the JAM is the perfect allrounder. I enjoy my hometrails just as really tough trails. With the new JAM, you have more control, a super direct handling and more fun."
Fabian Scholz, Lead Engineer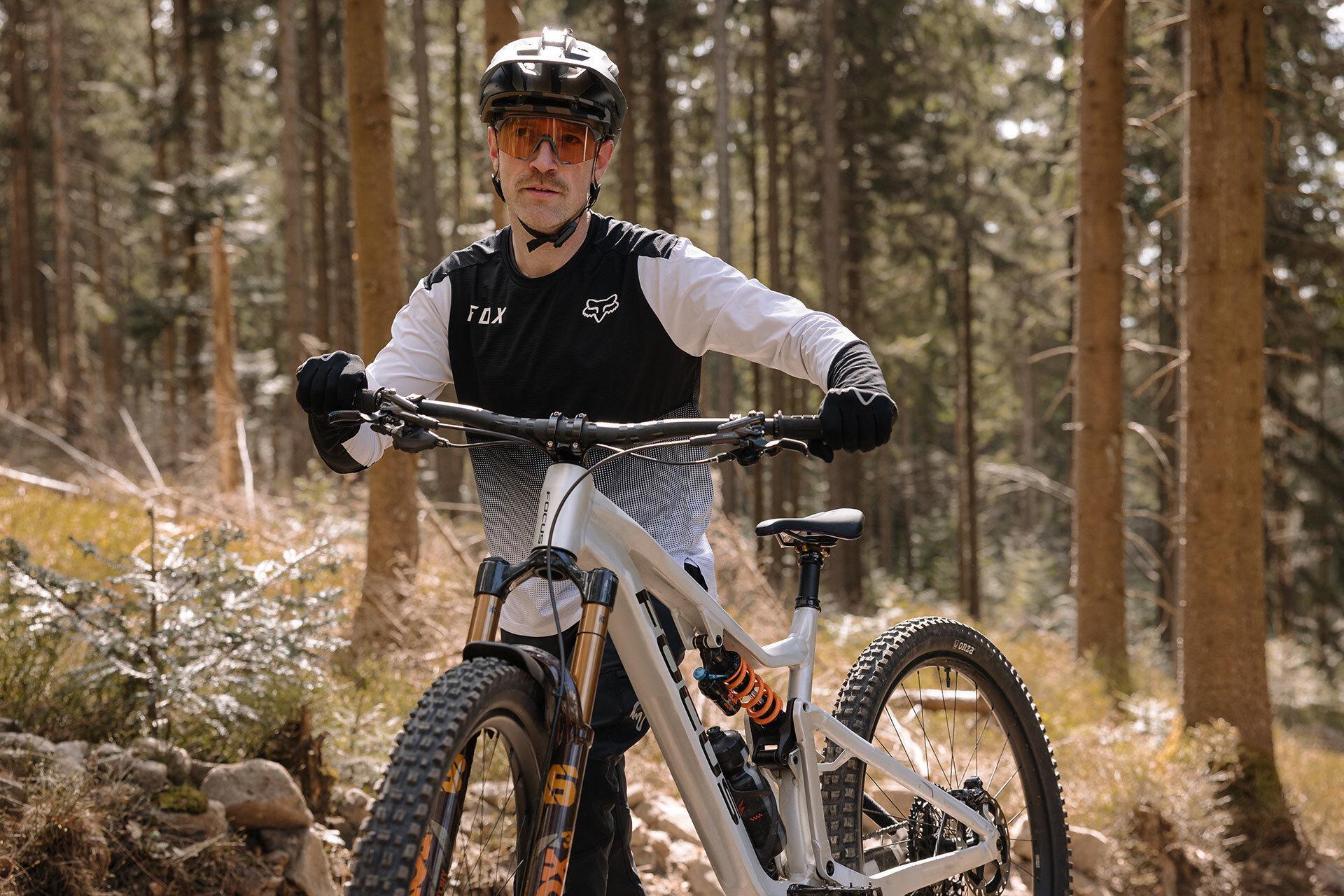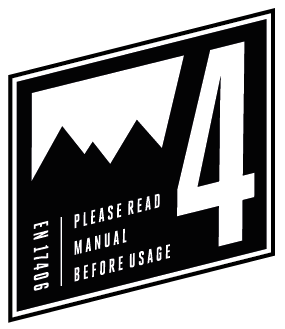 BIKE CLASSIFICATION
Type of bicycle (examples): All-Mountain bike
Description: Applies to bicycle and EPACs and includes Condition 1, 2, and 3, or downhill gradients on rough trails at speeds less than 40 km/h, or both. Jumps are intended to be less than 120 cm.
Technical support for the jam
Suspension
What SAG do you recommend? What is SAG?
Parts
Can I add an internal dropper post?
Can I add a chain guide?
Does the bike have a chain stay protector?
Can I change to electronic shifting / mechanical shifting
Technology
How does the FLIP CHIP work? What do I need to do? And what is it good for?
What is I.C.S.? How do I open it ? (Only 8. series)
Equipment
Can I add fenders, kickstand, rack?
Can I attach a bike trailer?
Dimensions / Standards
I need more detailed information on dimensions (shock standard, bottom bracket, headset, etc.).
What is the maximum brake rotor dimension?
Which groupsets do fit? With what dimensions?
What is the largest chainring I can use on the JAM?
What is the maximum tire width?
Which wheel size should I take?
What kind of headset does this bike use?
What is the maximum seat post length?
What is the maximum system weight?
NUMERATION
THE FOCUS SYSTEM OF NUMERATION