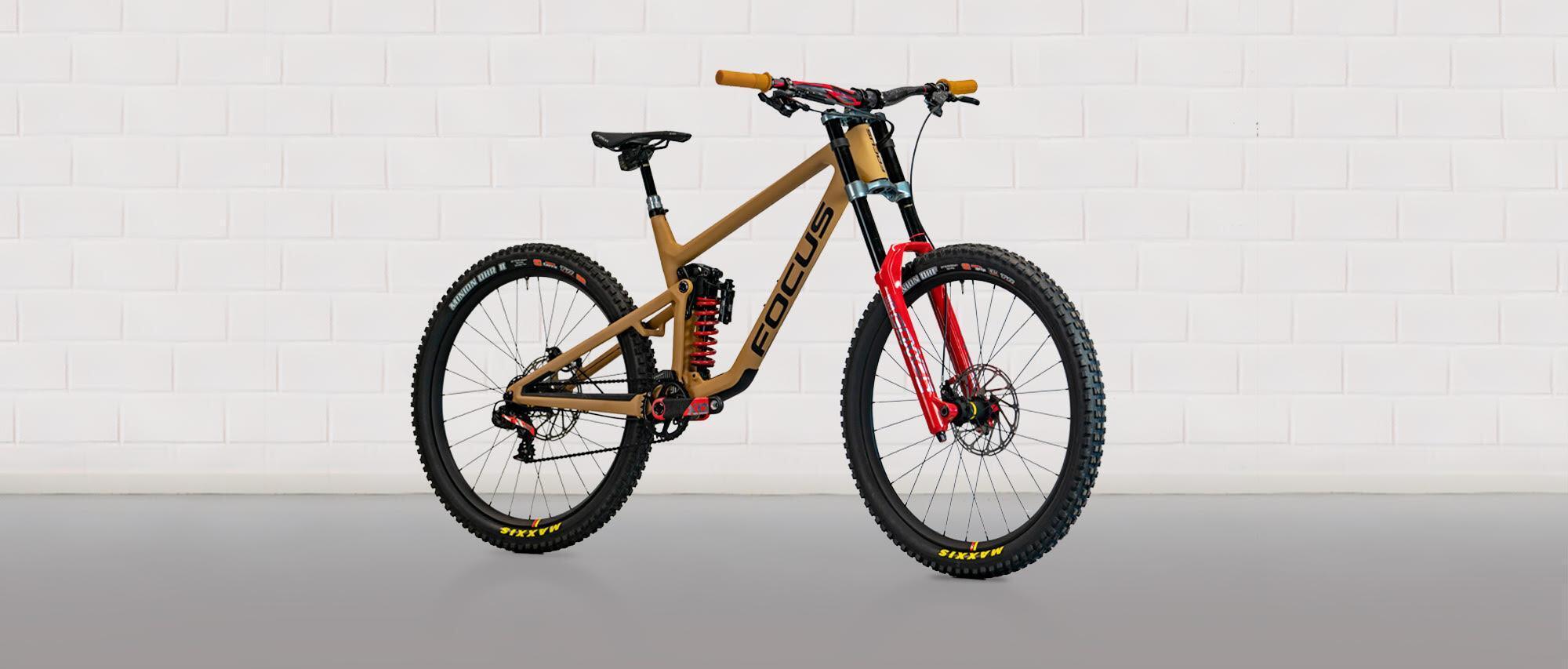 Customised Christmas: SAM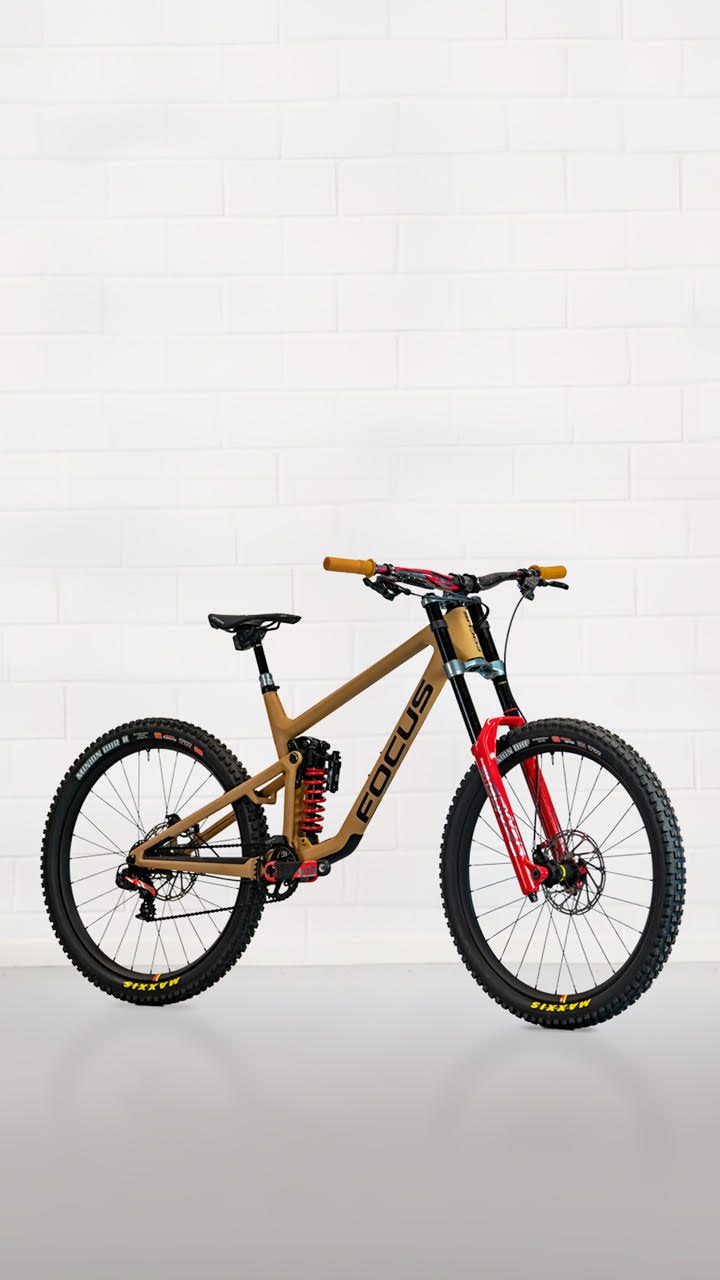 Customised Christmas: SAM
There is never enough glitter for Christmas. We want to support that with our dream bikes. Our Customised Christmas bikes shine brighter than any Christmas tree. Unique colours and the finest parts make your heart beat faster. Anything but standard. We are going to publish a dream build on every Sunday in Advent. You can even win the JAM² dream bike while helping a good cause.
On the fourth Sunday in Advent, we build up a SAM with the focus on downhill and bike park.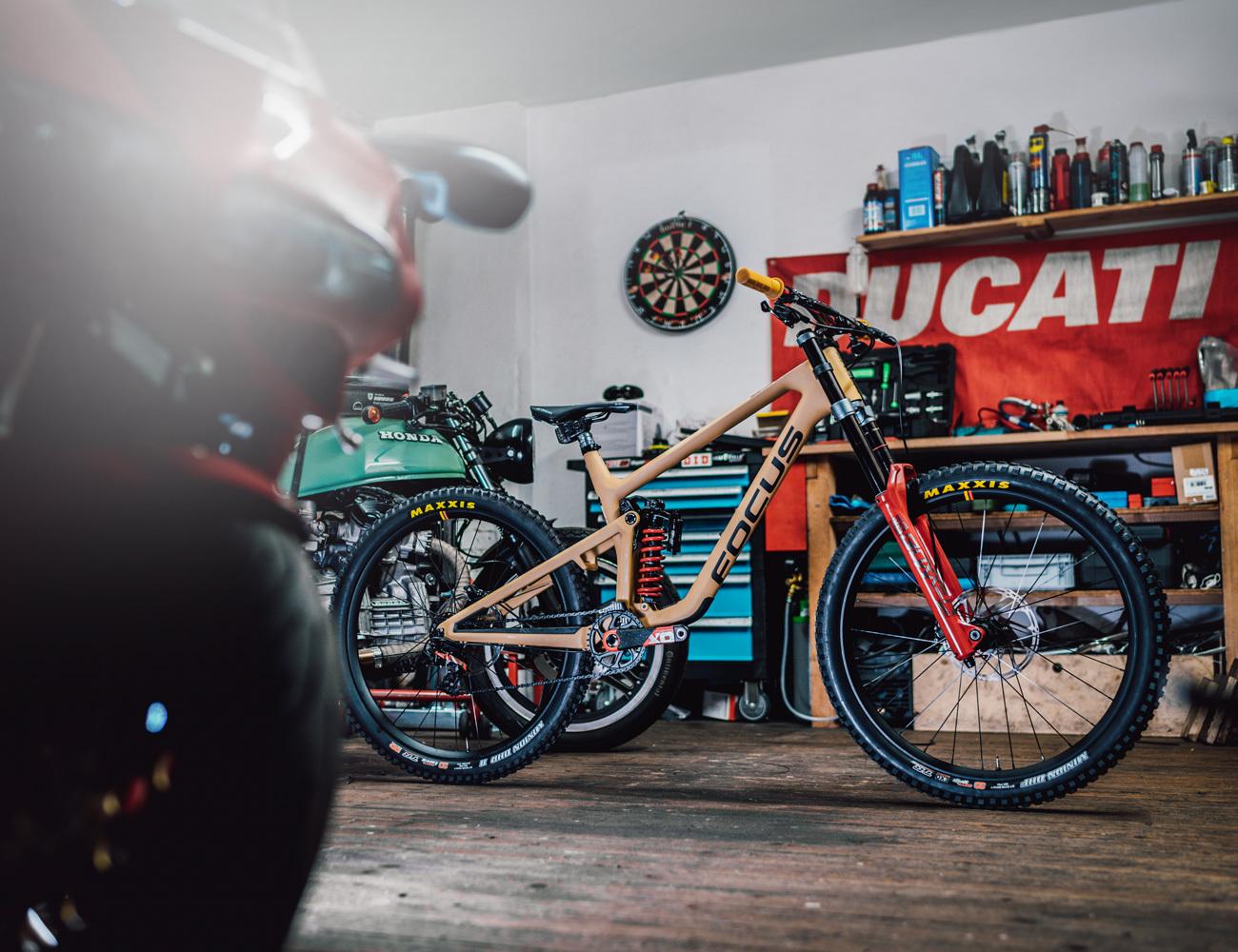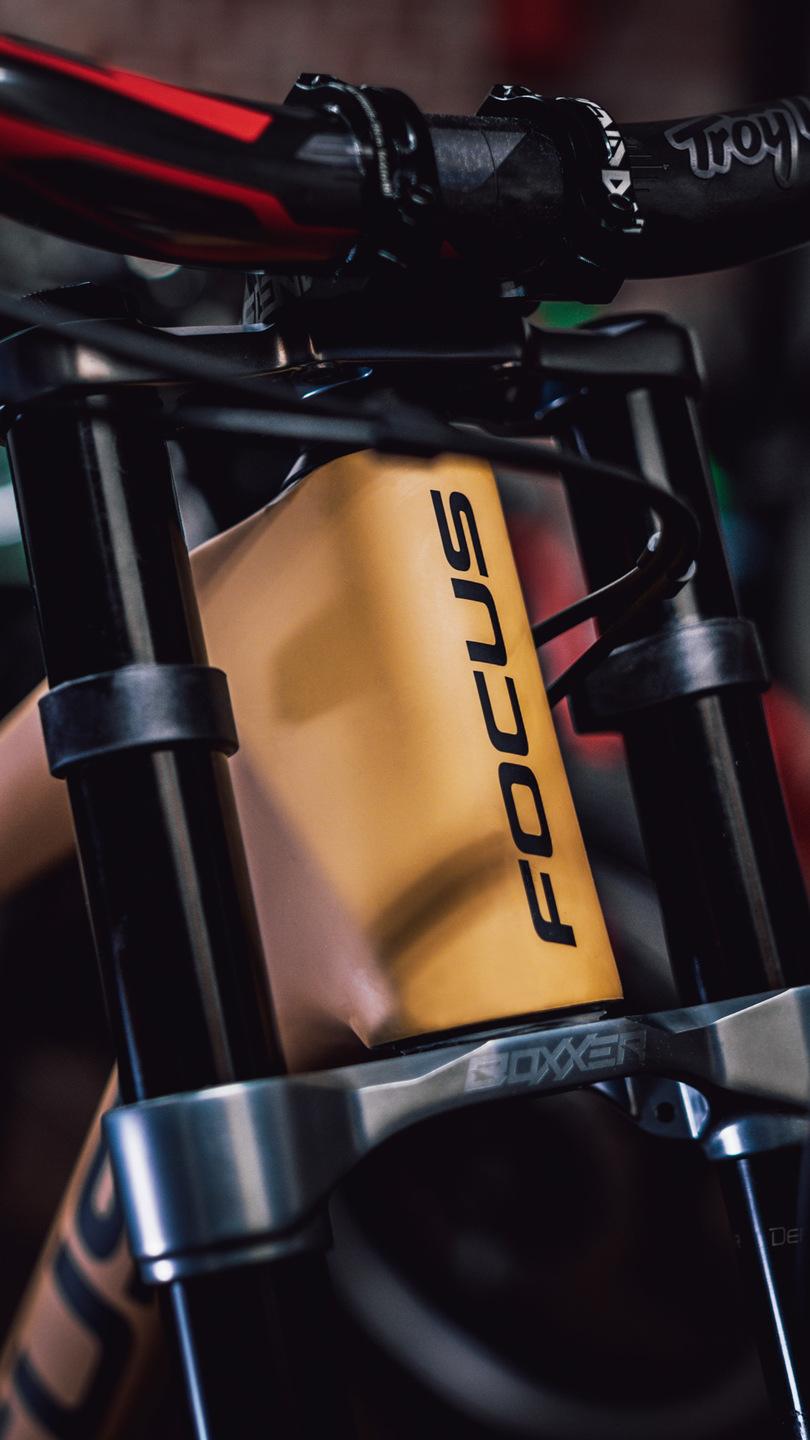 "The SAM already is a true fun machine. We've pushed it to the maximum with a travelled 180 mm Boxxer fork and a coil shock."
Alex Glink, Product Manager
"Designwise the red line of Sram and Rock Shox is a great contrast to the sand brown frame."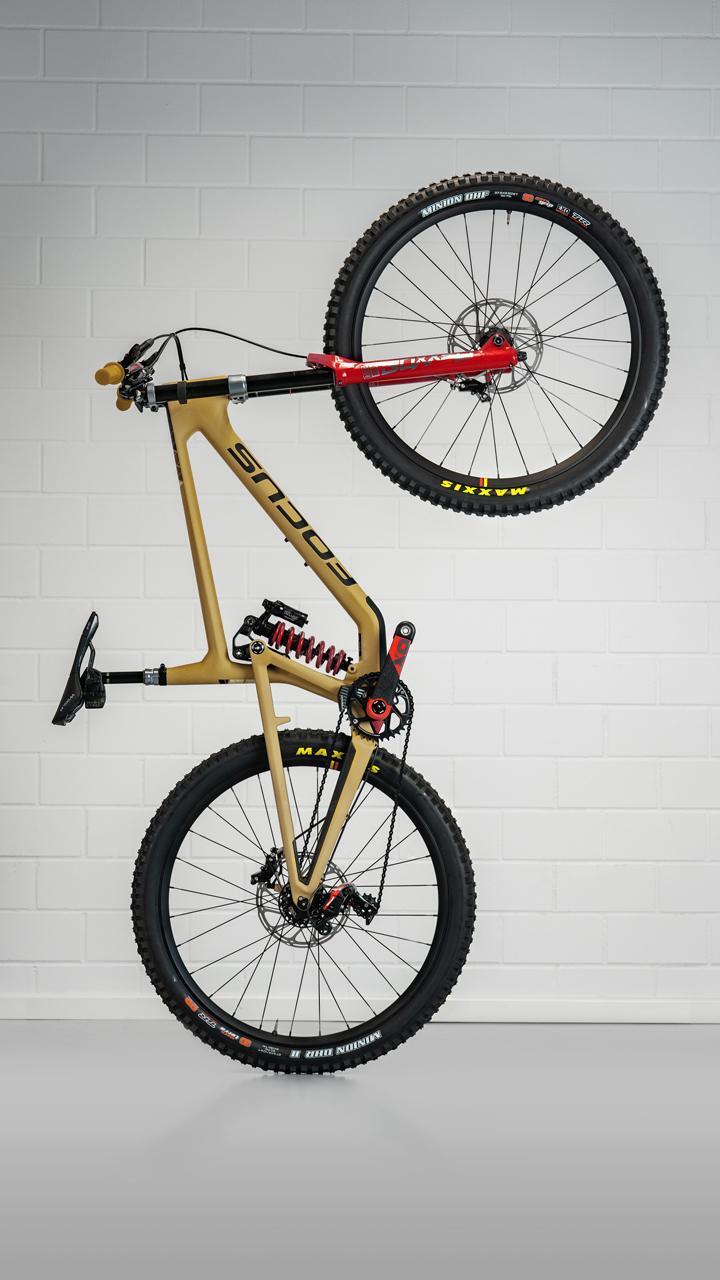 FRAME:

FOCUS SAM Full Carbon

F.O.L.D. 170 mm

SUSPENSION:

Rock Shox Boxxer Ultimate Red Signature, 180 mm travelled

Rock Shox Super Deluxe Coil Ultimate RCT

SEAT POST:

Rock Shox Reverb AXS 170 mm

SADDLE:

Proxim W450

DRIVETRAIN:

Sram X01 DH Red Line

BRAKES:

Sram Code RSC

Centerline Disc 200/200 mm

TYRES:

Maxxis Minion DHF MaxxGrip Exo+ 27,5x2,5

Maxxis Minion DHR II MaxxTerra DD 27,5x2,5

WHEELSET:

Mavic DeeMax DH

GRIPS:

DMR Deathgrip Thick Gum

STEM:

Truvativ Descendant Direct Mount

HANDLEBAR:

Truvative Descendant TroyLee Colab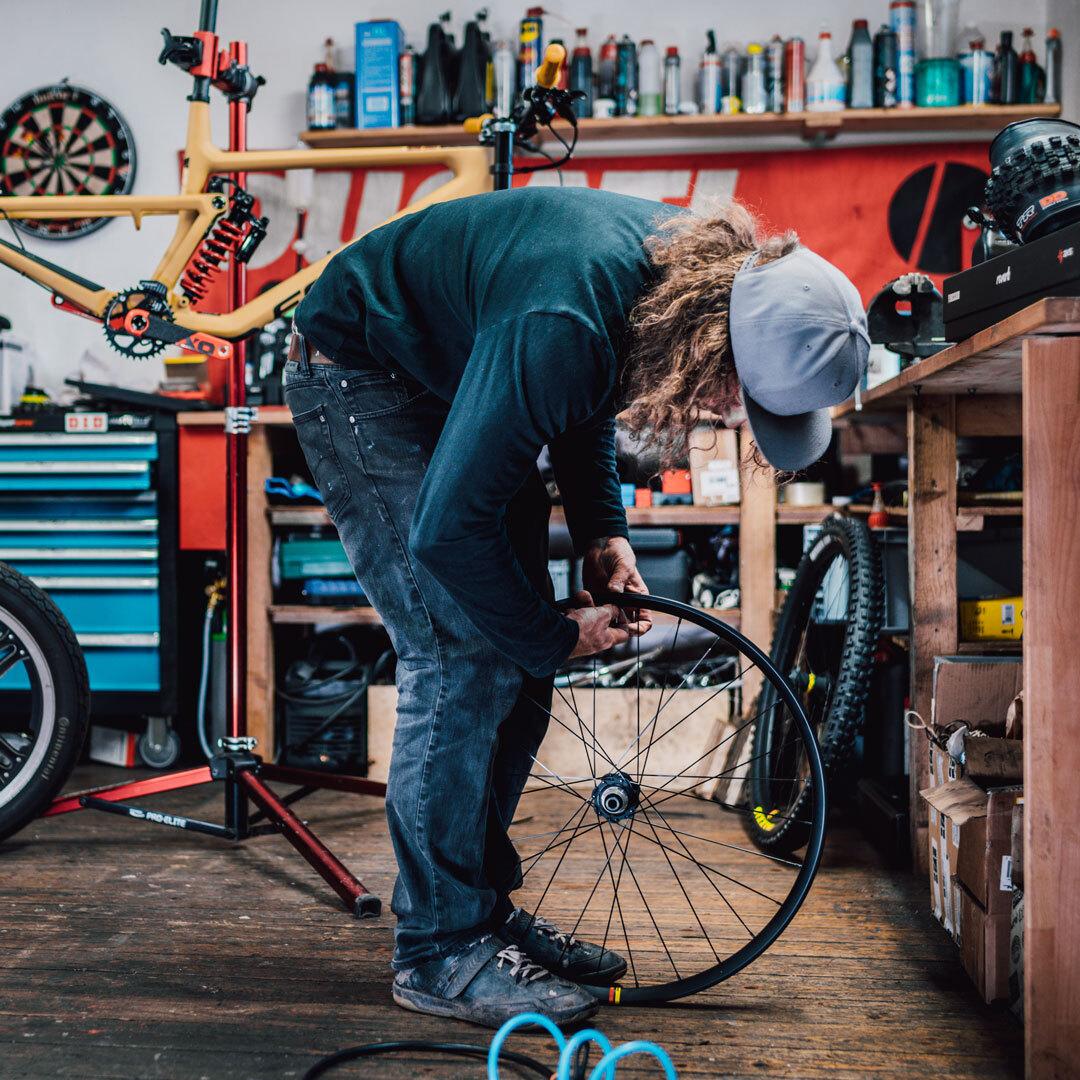 "Sure, you don't need a dropper post for a day in the bike park. But we wanted to keep the DNA of the SAM. It is still lightweight and ready for everything, sticking to its name: Super all mountain (SAM)."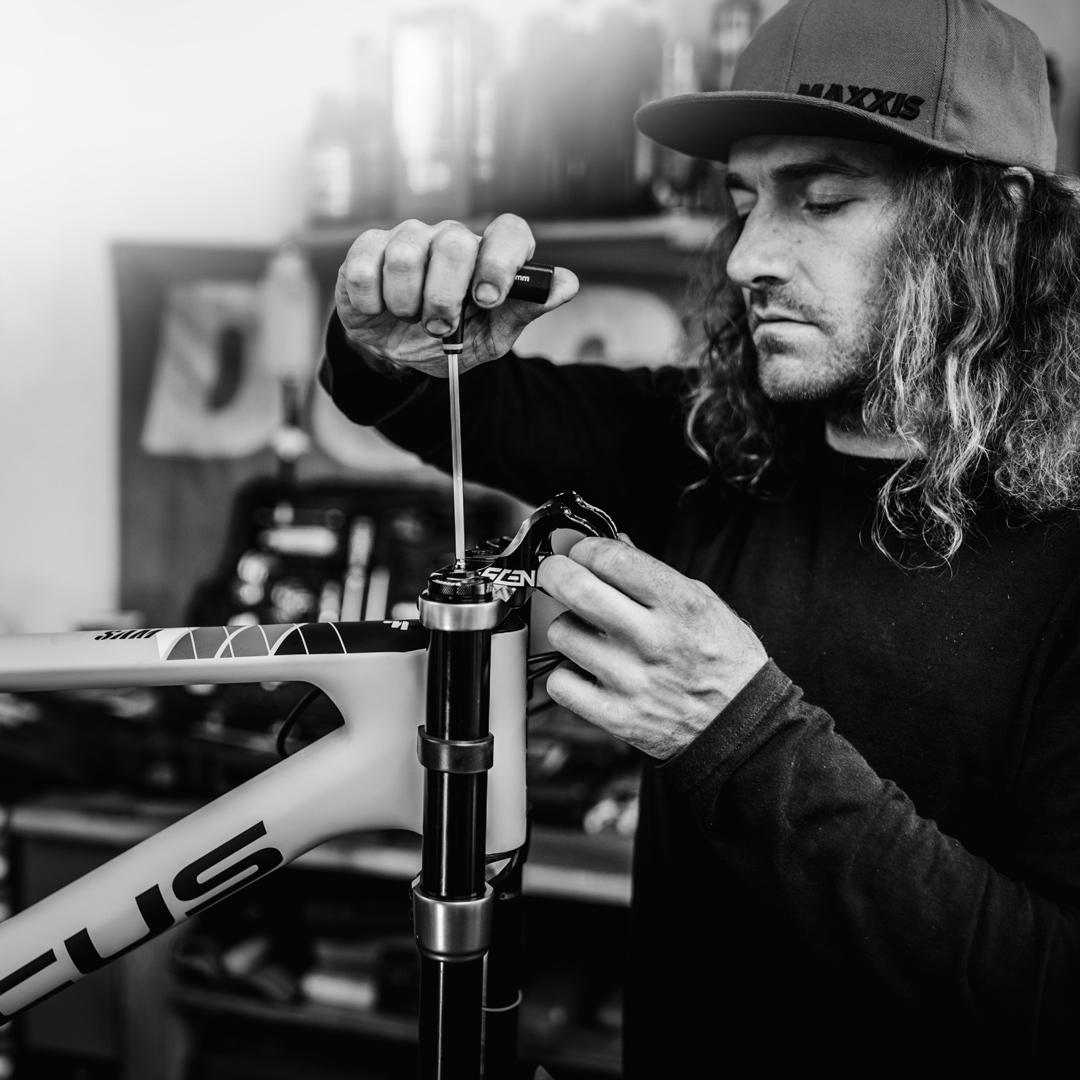 Wondering who built up this bike? It's Matze, our mechanic and the good soul of our workshop. If we have a problem, he's always there to help, making everything possible. The same speed he repairs and prepars our bikes he rides the trails.
Do you remember that Stuttgart video of Geoff Gulevich? Well, Matze is the speed demon on the trail in front of Geoff. He holds nearly all important mountain bike KOMs in our area. A home town hero, yes, that's him. If you don't believe us, just join our Thursday rides. He hosts 99% of the rides.
But always bring some time to talk about the latest bike trends and whatever is on your mind.
You want to see more dream bikes?
On every Sunday in Advent, we are going to publish another dream build in a unique design.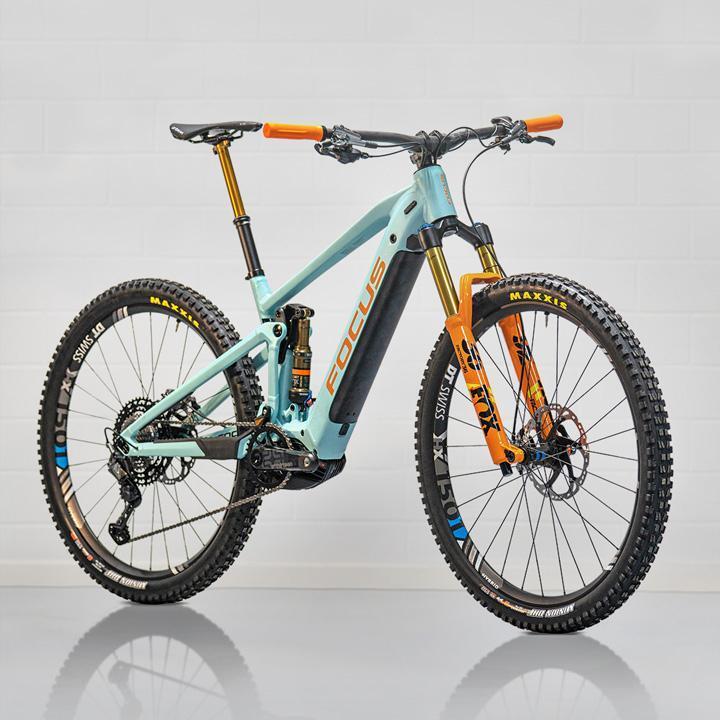 Thank you for your participation and great support for Wings for Life.
The result is amazing: 3,597 single donations and a total of 38,536 Euros are a new record for Wings for Life. Never before a single campaign has raised that much money.
With our Customised Christmas bikes we wanted to support spinal cord research: Every Sunday in Advent we published a new, spectacular custom bike. All participants of the donation campaign had the chance to win the unique e-mountain bike JAM². The full amount of 38,536 Euros raised by our Customised Christmas raffle went directly to Wings for Life.