Soms gaat het niet alleen om de bestemming.
Soms gaat het om de weg erheen.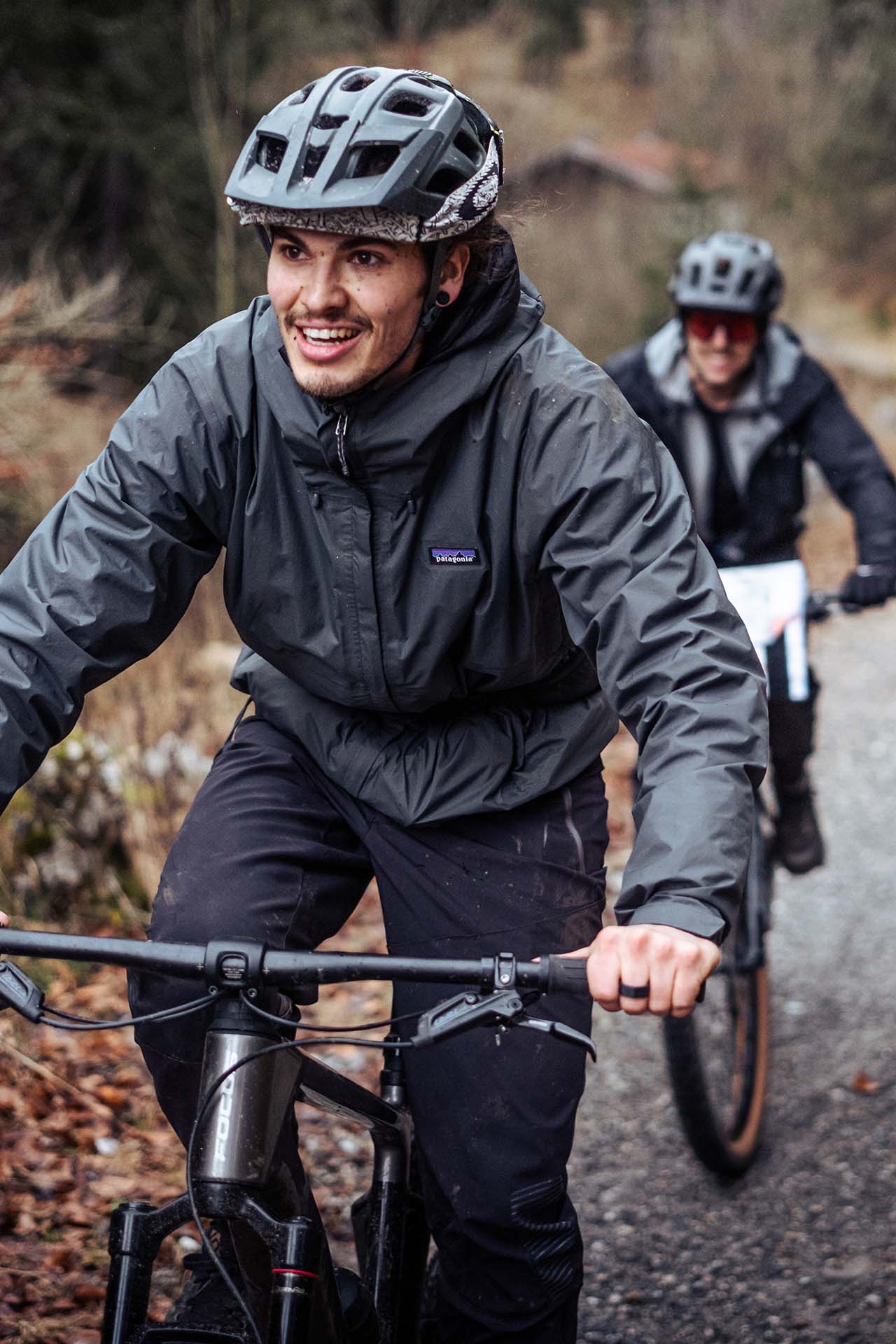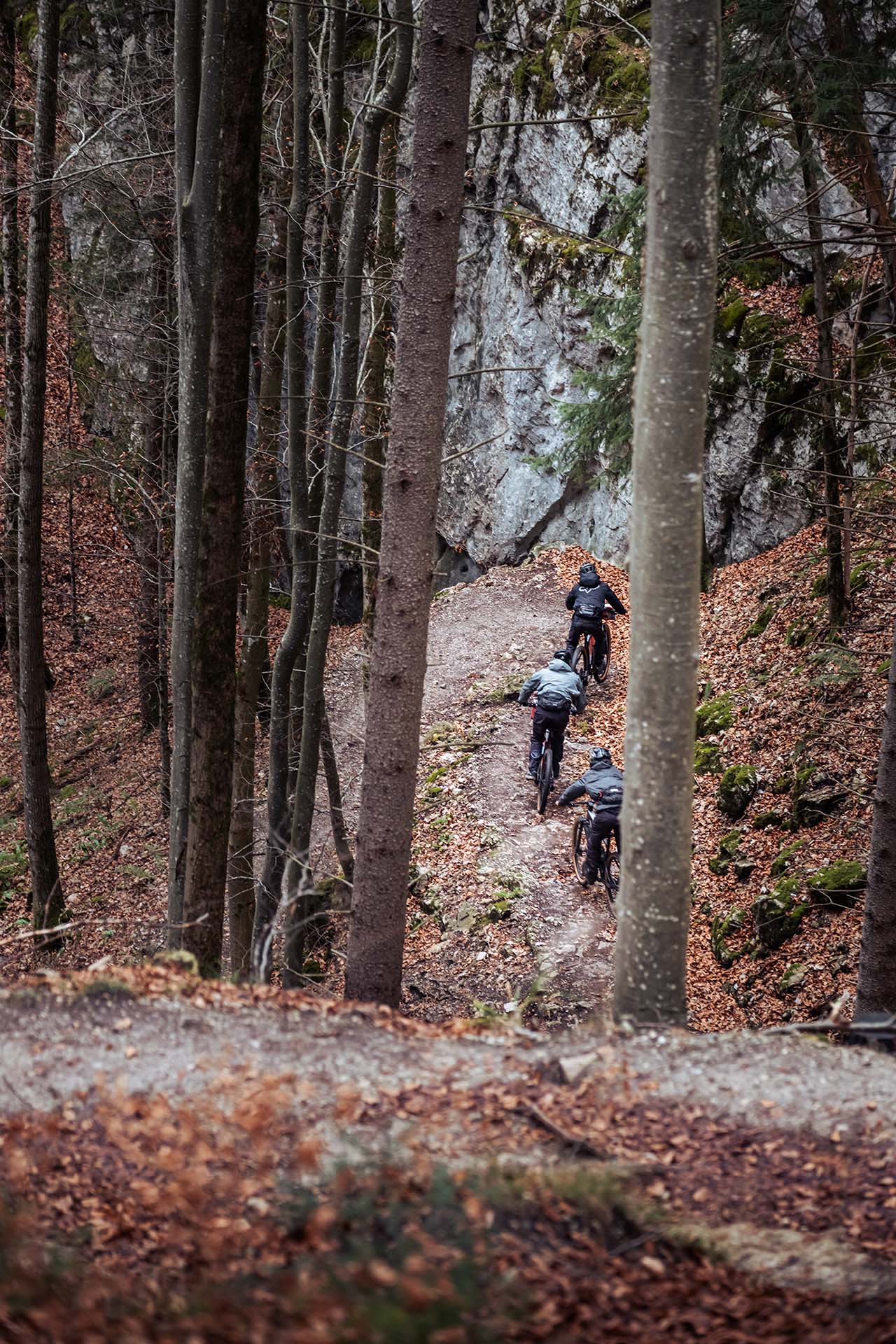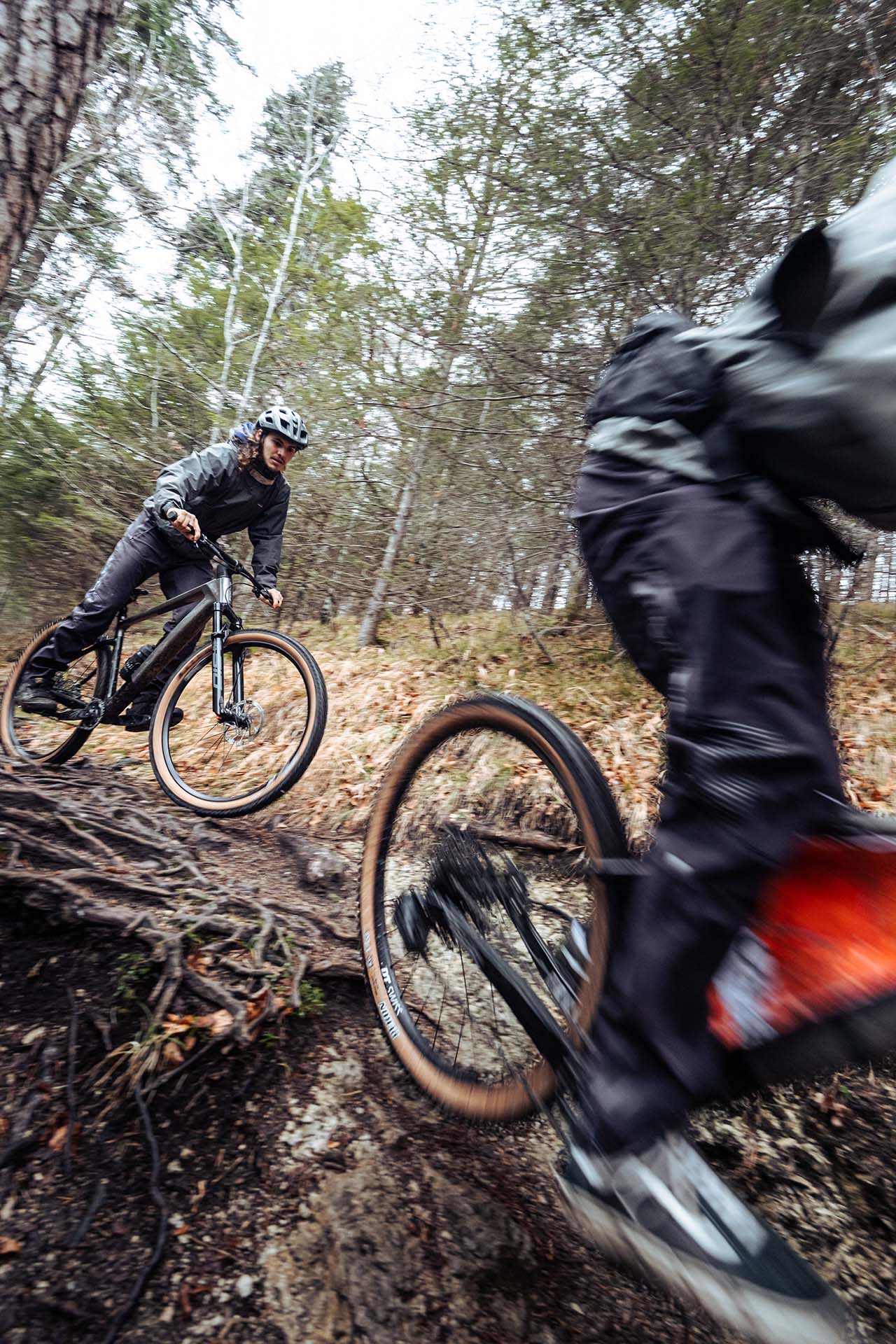 CROSS-COUNTRY
op onze manier.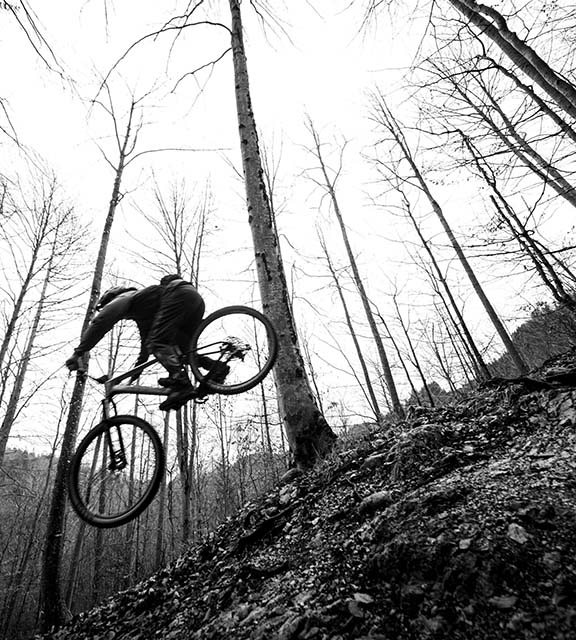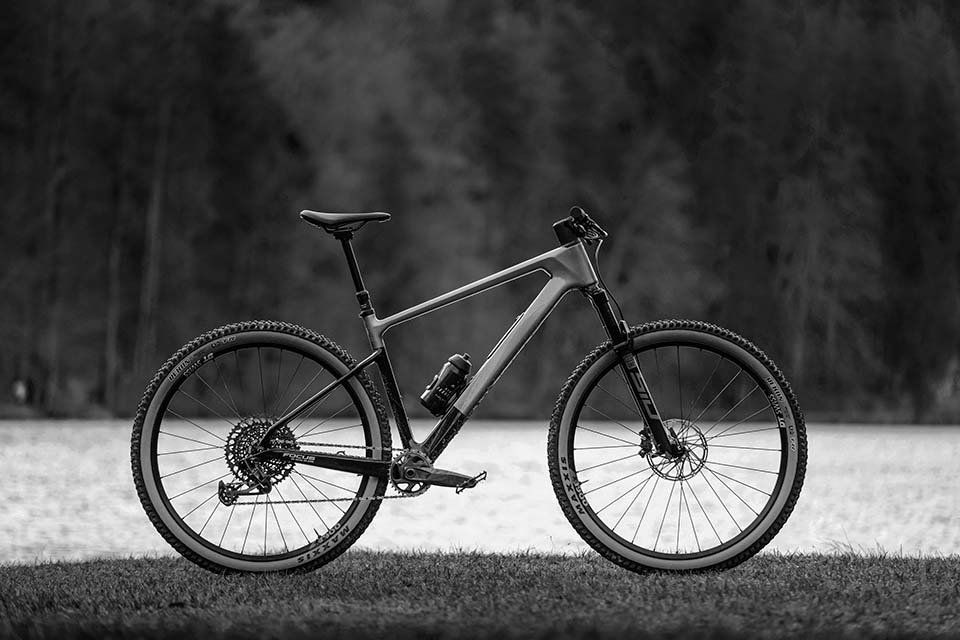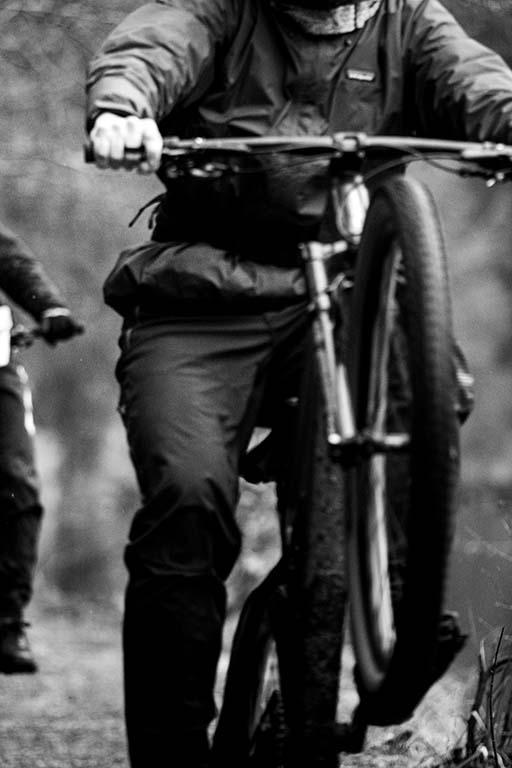 Vroeger hadden we wat gemengde gevoelens over het doel van hardtails. Ze zijn of voor beginners of voor de absolute pro. Maar hoe zit het met de middenweg, het plezier er tussenin? Dat is waar onze nieuwe RAVEN om de hoek komt kijken. Hij slaat de brug tussen de relaxte en leuke mountainbikewereld en de avontuurlijke en snelle gravelwereld. De RAVEN maakt van de reis een bestemming, zodat het meteen leuk is zodra je begint te trappen. En als je de trails op gaat, wordt het echt magisch.
Wij vinden dat hardtails er niet voor de enkeling aan elk uiteinde van het spectrum moeten zijn, maar voor velen. Een moderne hardtail moet het ultieme gereedschap zijn om te genieten van de natuur in al haar glorie, en om onderweg een adrenalinestoot te
Alle eigenschappen voor je trail-reis.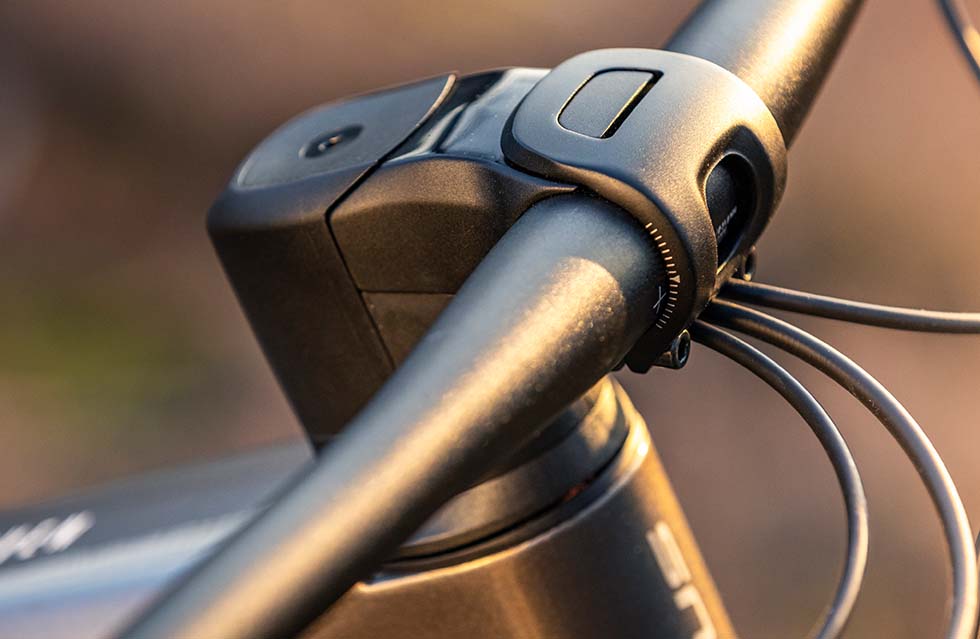 Cockpit Integration Solution (C.I.S.)
Het gaat om het rijplezier. Maar dat betekent niet dat het er niet gelikt uit kan zien en praktisch kan zijn: alle kabels (remleidingen, versnellingskabels, dropperpost-kabel) worden zorgvuldig onder de stuurpen geleid. Dat zorgt niet alleen dat alles netjes is en er goed uit ziet, het beschermt de kabels ook tegen invloeden van buitenaf.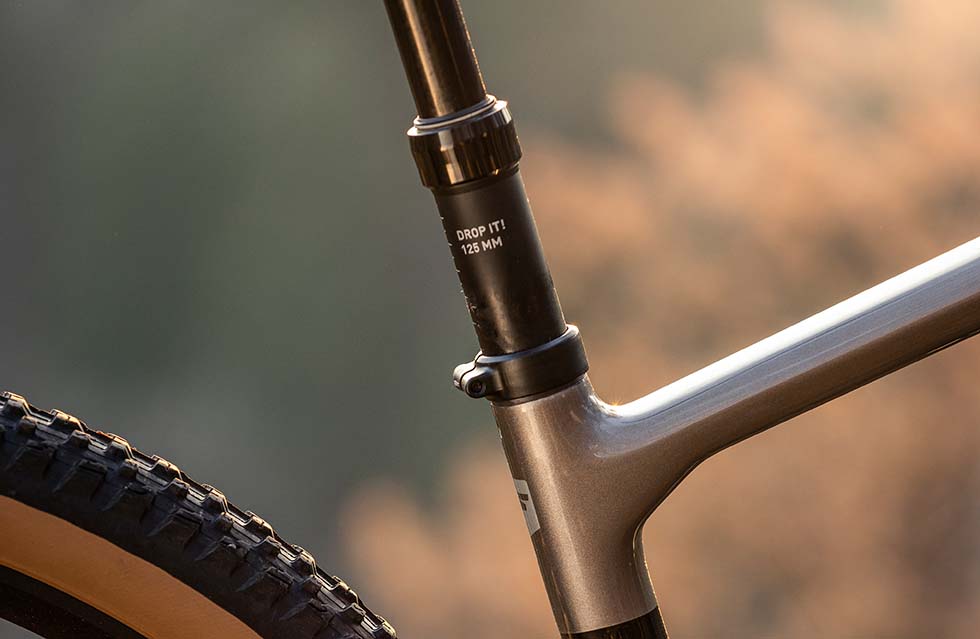 Dropper-post ready
Ze zeggen dat wat omhoog gaat ook omlaag moet komen. De zitbuislengte van de RAVEN is zo ontworpen dat een dropperpost mogelijk is, dus er hoeven geen compromissen gesloten te worden in de afdalingen. Met één druk op de knop ben je er klaar voor.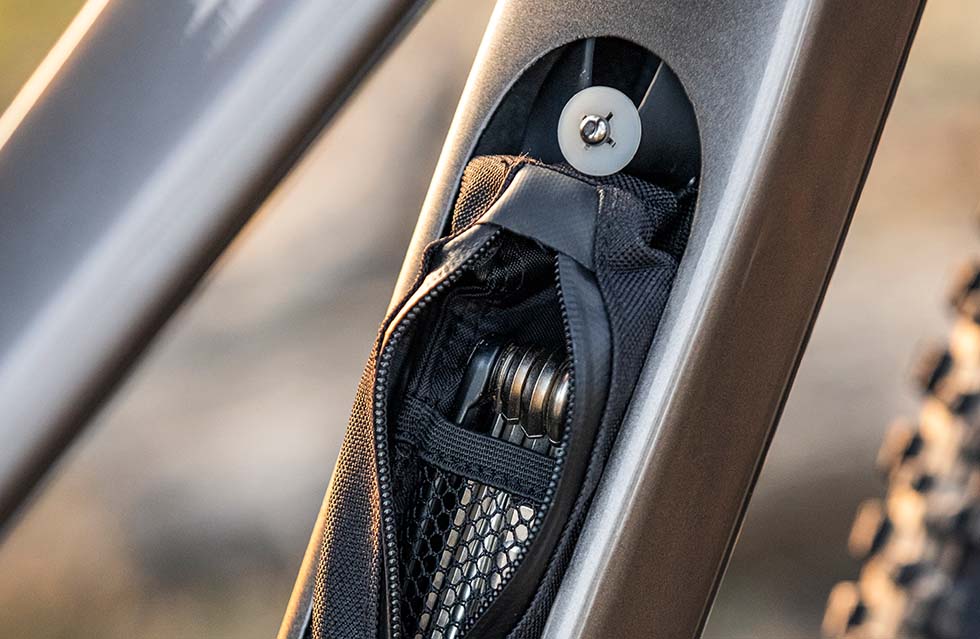 Opbergruimte in het frame
Er is een dunne lijn tussen plezier en rampspoed. En een mechanisch probleem, in de vorm van een lekke band, is soms slechts een kwestie van tijd - ongeacht de band. Met onze Internal Compartment Solution (I.C.S.) kun je je reserveonderdelen, multitool en zo opbergen in het carbon frame van je RAVEN - zodat ze veilig zijn beschermd tegen de elementen.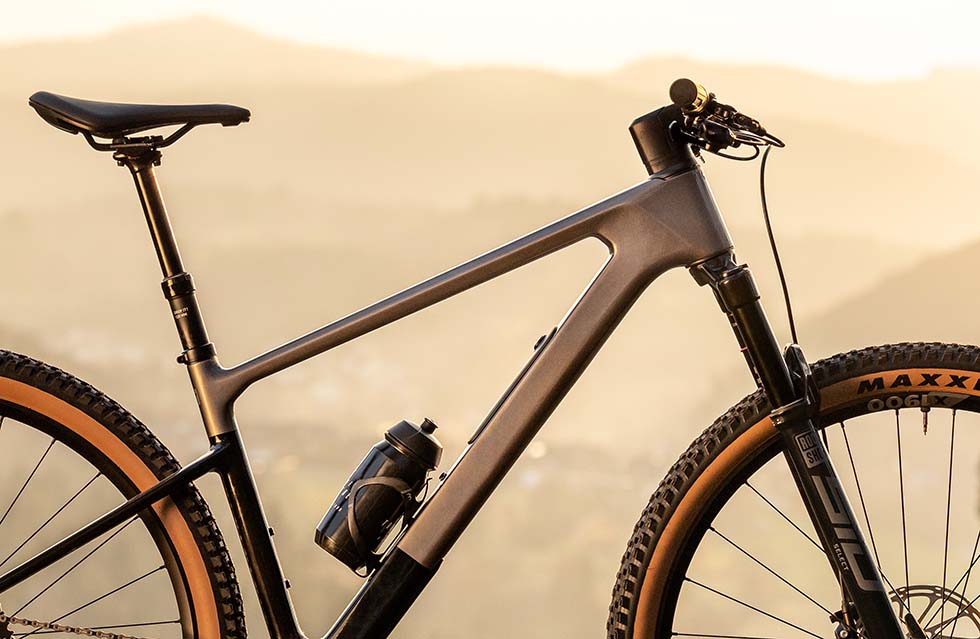 Verstelbare Balhoofdhoek
Wij fietsers zijn allemaal verschillend. Afhankelijk van je voorkeur kun je de balhoofdhoek van je RAVEN gemakkelijk veranderen van 66,5° naar 67,5° door de balhoofdcups te draaien. De schuine basisinstelling is stabieler en meer gericht op downhill. De alternatieve steilere hoek maakt de fiets wendbaarder voor een meer traditionele cross-country vibe.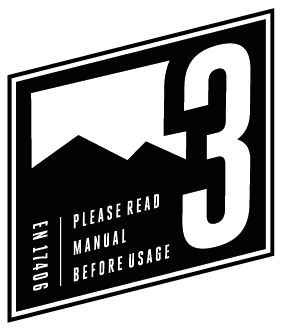 FIETS CLASSIFICATIE
Type fiets (voorbeelden): Cross country en marathon
Beschrijving: Geldt voor fiets- en ebikes en omvat Conditie 1 en Conditie 2 alsmede ruwe paden, ruwe onverharde wegen en ruw terrein met slechte paden die technische vaardigheden vereisen.
Sprongen en drops moeten kleiner zijn dan 60 cm.