THRON²

More than just trails: the FOCUS THRON² offers maximum versatility. With 130 mm F.O.L.D. suspension travel and 29" wheels, the THRON² is right at home on the trail and thanks to the Bosch Performance CX (Gen.4) e-drive with up to 625 Wh, gets much more out of every ride. The integrated battery can be removed for charging. What makes the THRON² particularly versatile: the retrofit options for rack, mudguards, stand and lights on this genuine trail touring bike open up new possibilities for you, from bike packing to commuting. The THRON² EQP models are already fully equipped as standard.
More than just trails
&nbsp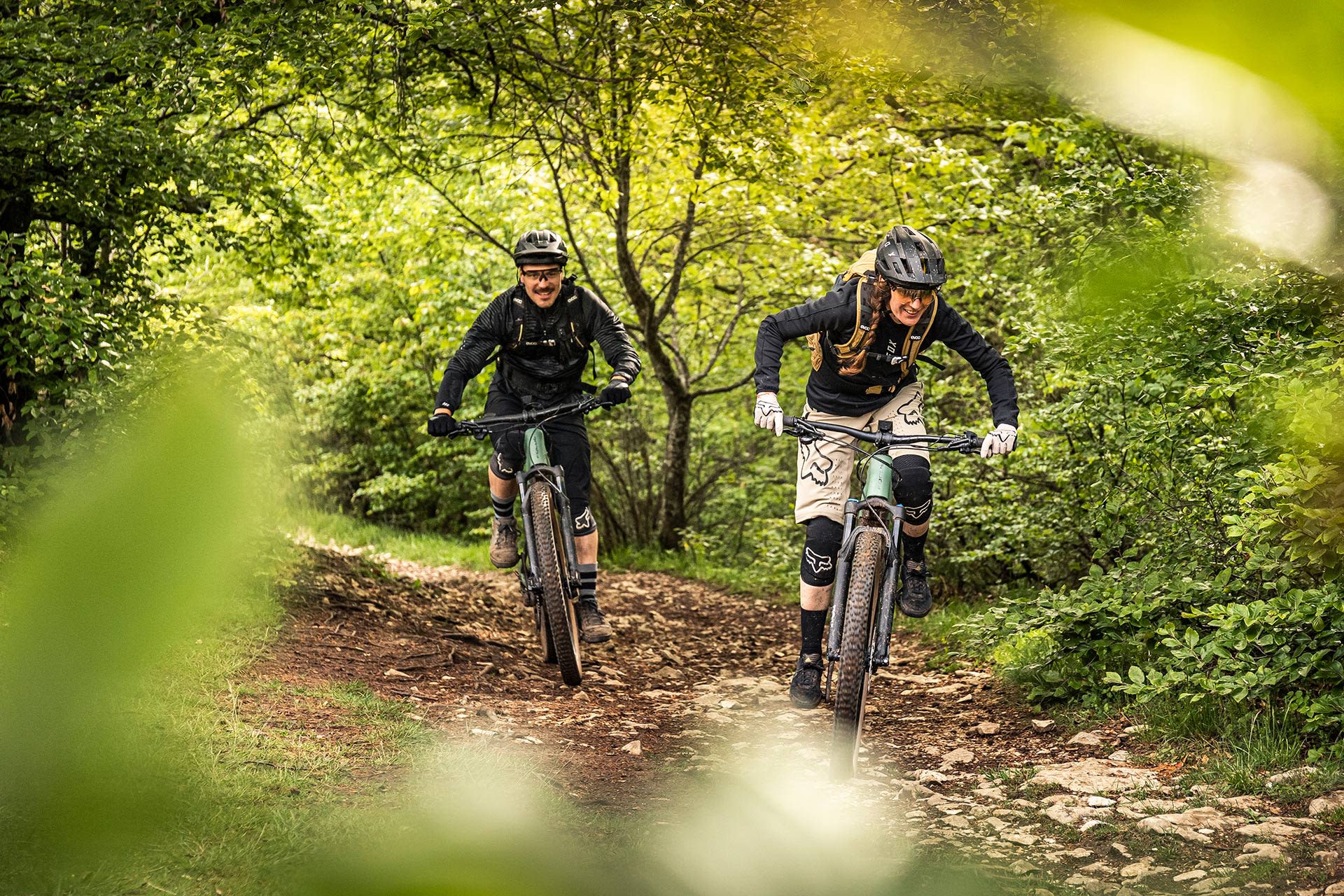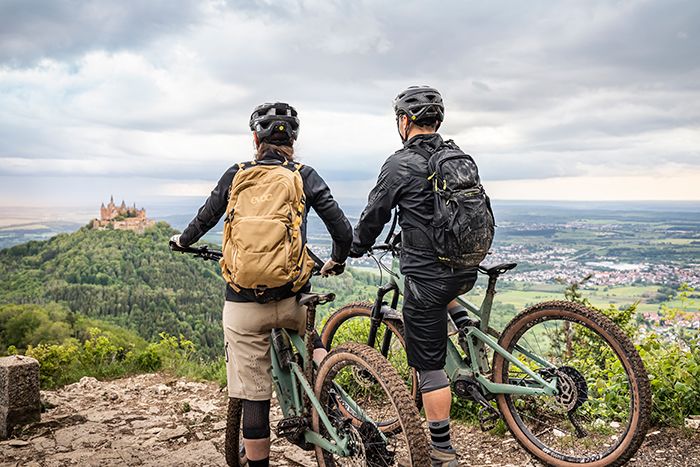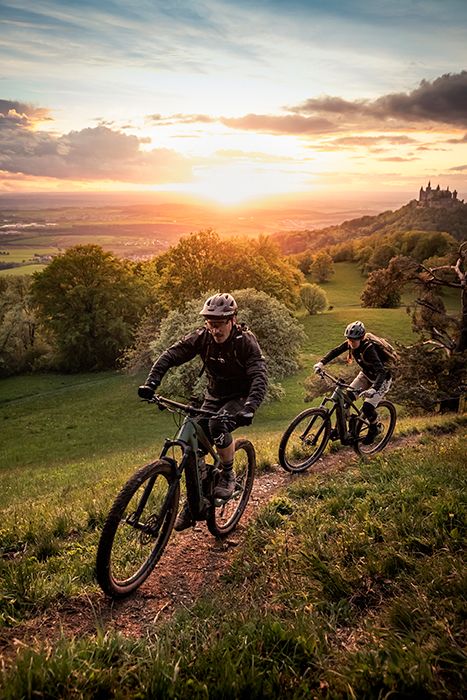 Balanced trail geometry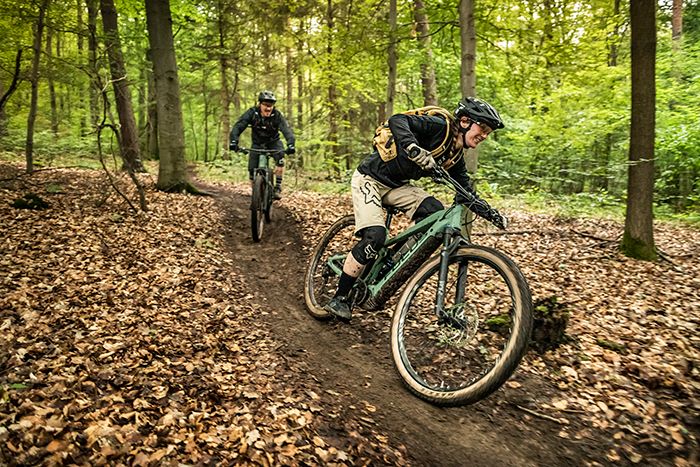 The THRON² offers a balanced, sporty ride – more than capable of taking on any trail, but also a bit more comfortable. In contrast to the more aggressive JAM² , the THRON² has a more upright sitting position without extreme stack (a little higher) or reach (a little shorter). The chainstays offer enough space to install high-quality alloy mudguards. Riding fun is not missed out – the THRON² is right at home on the trail.
130 mm F.O.L.D. travel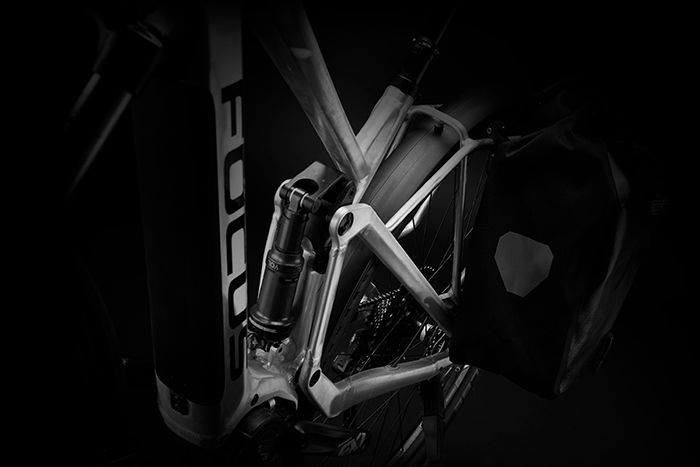 With 130 mm front and rear suspension travel, the THRON² is well equipped for long trail tours. Thanks to the patented F.O.L.D. kinematics, the full-suspension trail bike's rear triangle works efficiently every time you push the pedals, while the sensitive suspension absorbs all bumps, allowing you to descent safely and nimbly without losing any power uphill. Naturally, our F.O.L.D. kinematics are optimised for the particular demands of e-MTBs.
Versatile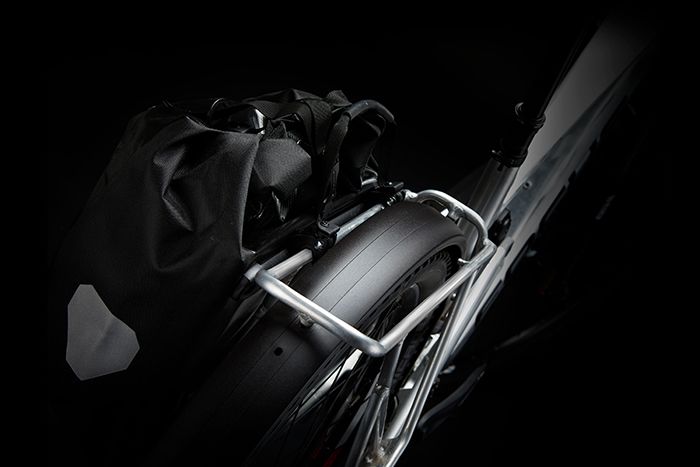 The THRON² is capable of anything from bikepacking and commuting to trail tours through alpine terrain. It's an all-rounder that will get you anywhere you need to go, supported by the powerful Bosch Performance CX e-drive. The key figures: Effective 130 mm F.O.L.D. suspension travel, 29" wheels with modern 2.6" tyres and 625 Wh battery capacity. Our fully equipped EQP models feel like SUVs (see grey box). You decide where the ride goes.
&nbsp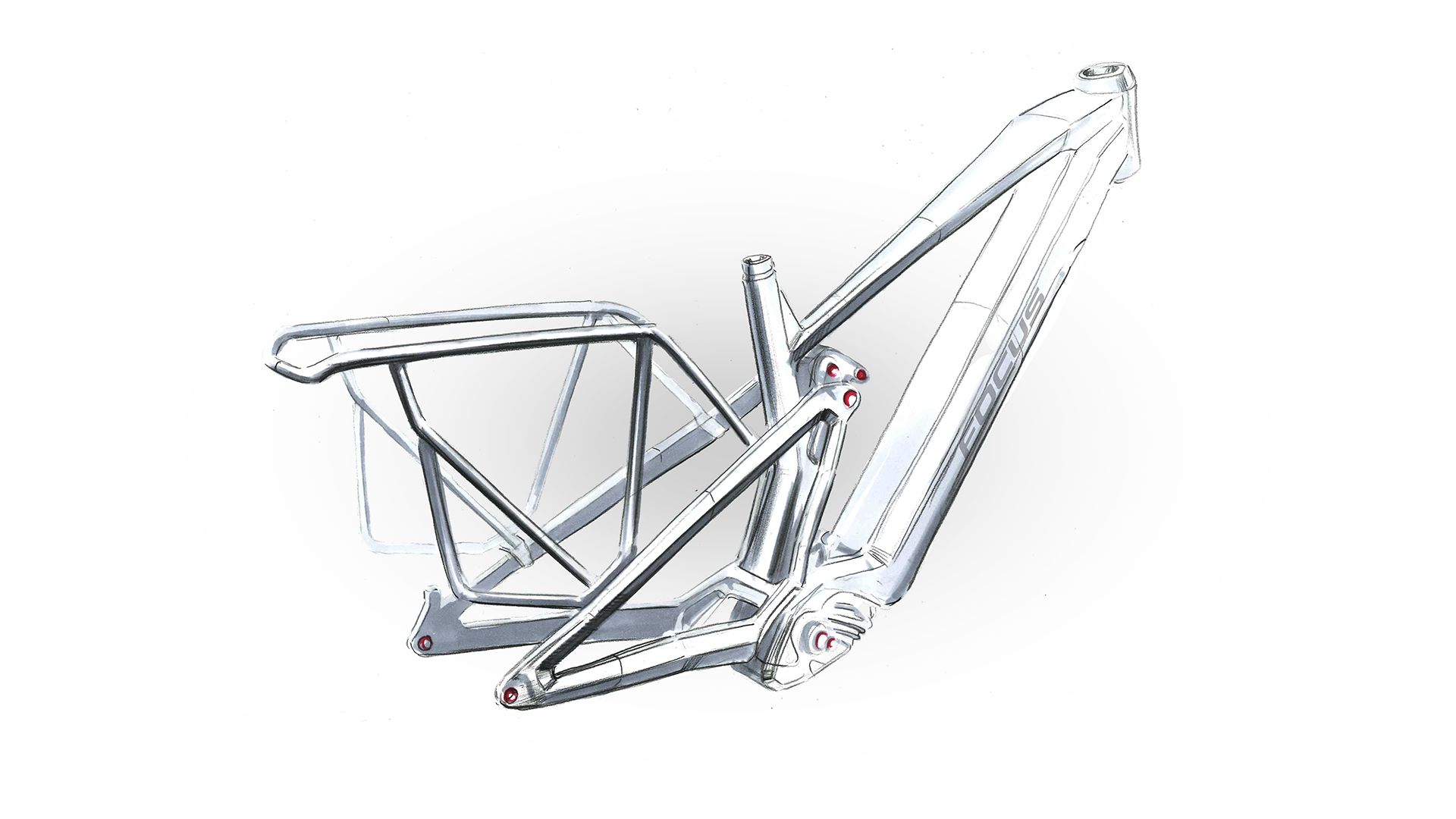 FULLY EQUIPPED
EQP MODELS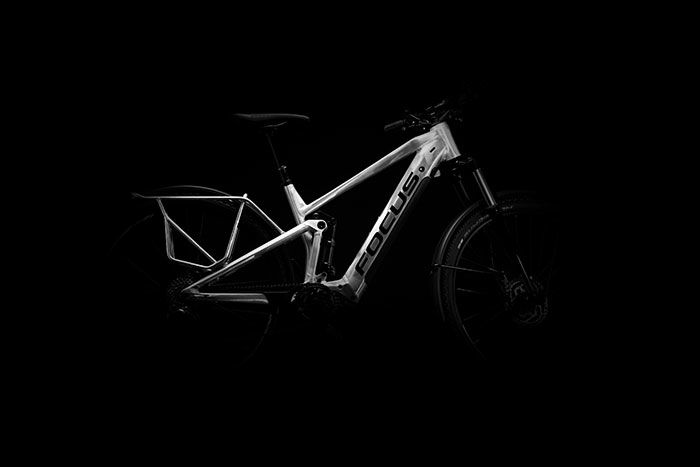 Our EQP models are equipped with pannier rack, mudguards, a stand and a light. The pannier rack has a 16 kg loading capacity, meaning you are prepared for any eventuality and can feel confident matching the bike up to any challenge. Trail riding today, bikepacking tomorrow. All of our non-fully equipped models have mounting options, and they can all be retrofitted with certain changes* ** to the build.
*fender set front only suitable for forks with respective mounting points (SR Suntour)
**fender sets only suitable for tyres up to 57 mm width (measured)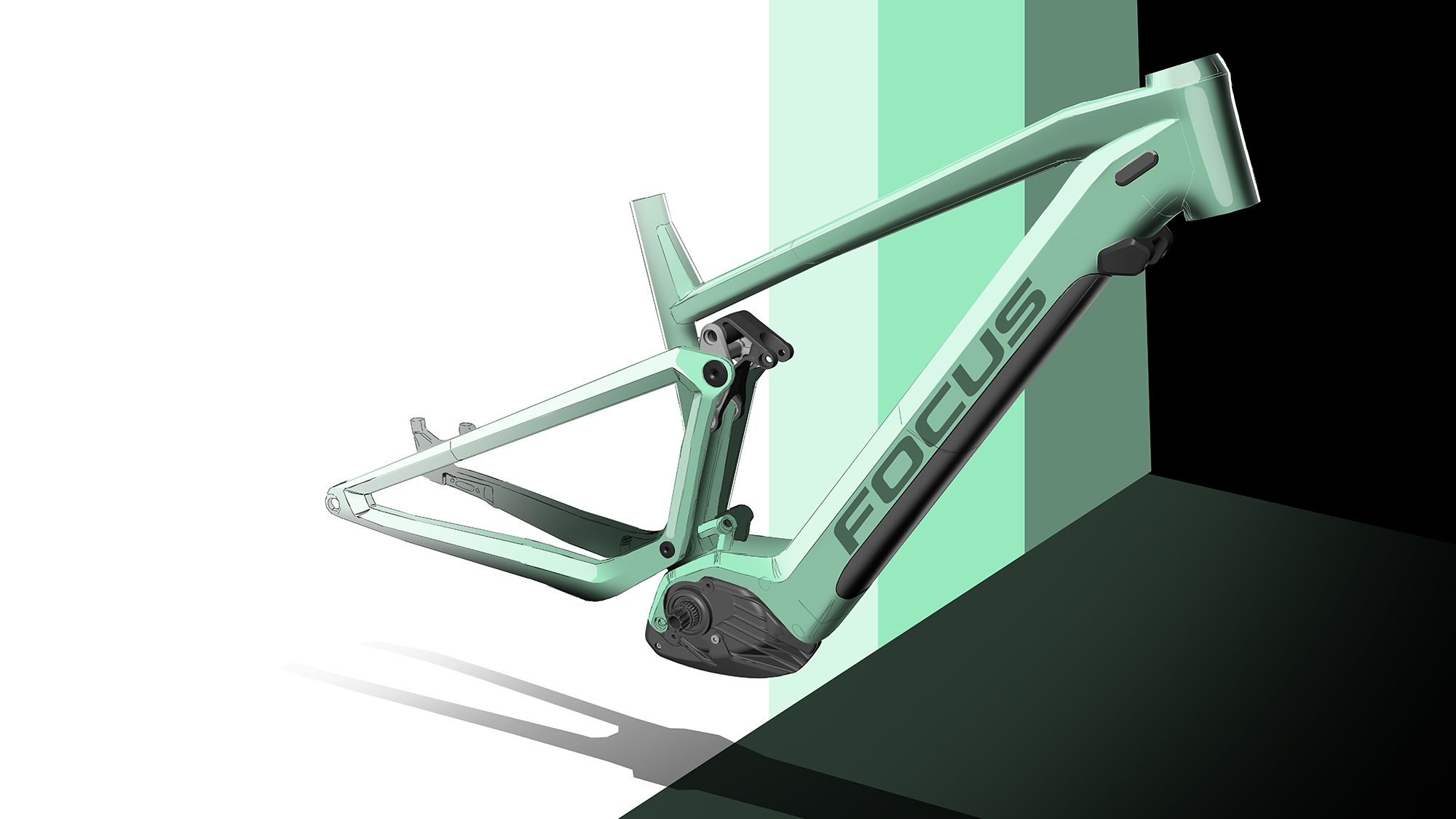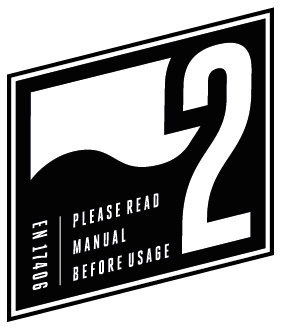 THRON² 6.8 EQP / 6.7 EQP
Bike Classification
Type of bicycle (examples): Trekking bike, travel bike
Description: Applies to bicycle and EPACs and includes Condition 1 as well as unpaved and gravel roads and trails with moderate gradients. In this set of conditions, contact with irregular terrain and repeated tyre contact with the ground may occur. Drops are intended to be limited to 15 cm or less.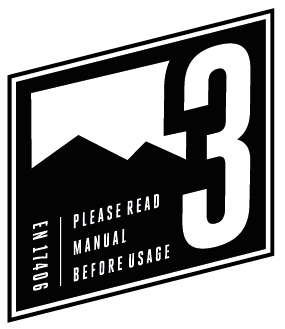 THRON² 6.7 / 6.8 / 6.9
Bike Classification
Type of bicycle (examples): Cross country and marathon
Description: Applies to bicycle and EPACs and includes Condition 1 and Condition 2 as well as rough trails, rough unpaved roads, and rough terrain and unimproved trails that require technical skills.
Jumps and drops are intended to be less than 60 cm.
Technical support for the thron²
Parts
Can I add a chain guide?
Does the THRON² have a chain stay protector?
What parts am I allowed to change at my e-bike?
Equipment
Can I add fenders, kickstand and rack?
Which pannier fits to the rack of the THRON² EQP models?
Can I attach a bike trailer?
E-bike
Can I connect a light to the battery? Is there a light cable already in the bike?
What are the most important error codes for Bosch e-drive systems and what do they stand for?
How do I do a firmware update? Is it recommended?
Why is there no skid plate on the bike?
How do I get my battery out?
Can I interchange between a smaller and larger battery?
Can I connect my Smartphone?
How far can I ride with the THRON²?
Can I add a second battery?
Can I tune my e-bike?
Dimensions / Standards
I need more detailed information on dimensions (shock standard, bottom bracket, headset, etc.).
What is the maximum rotor dimension?
What is the maximum tire width?
What is the maximum system weight?
Can I change between 1by and 2by? What is 1by and 2by?
Suspension setup
Pressure recommendation for air shocks
Exploded drawings
Exploded drawing