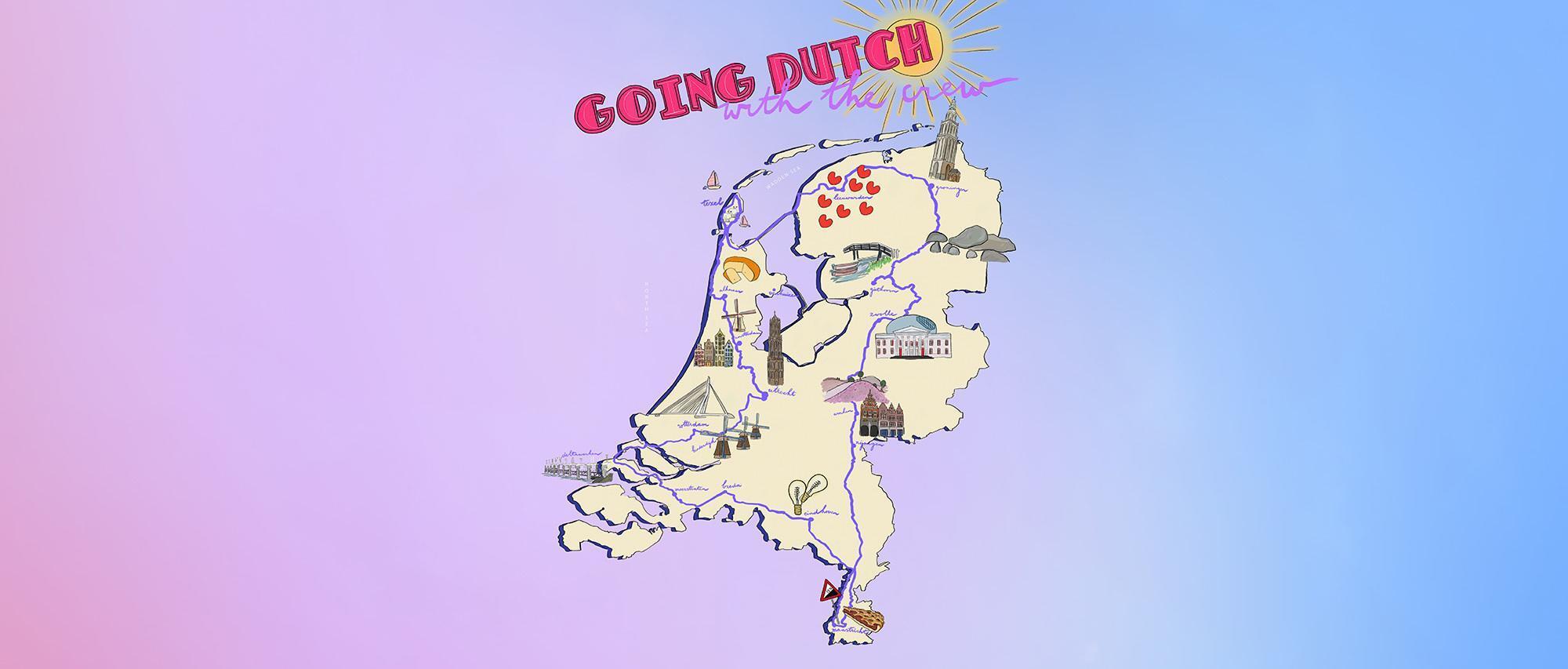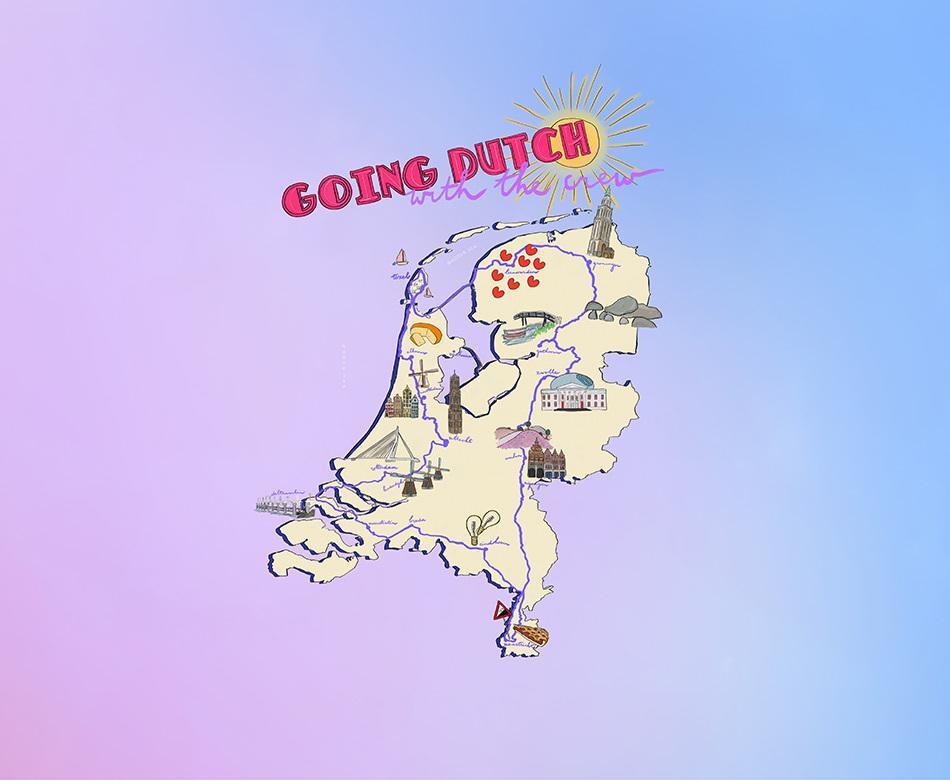 What a plan: 1250km through all provinces of the Netherlands, divided in 7 days, and climbing the height of El Teide, in the flattest country on earth! A core group of the crew did ride all the seven stages and the others joined them for a couple of days or individual stages.
GOING DUTCH WITH THE RIDE BEYOND CREW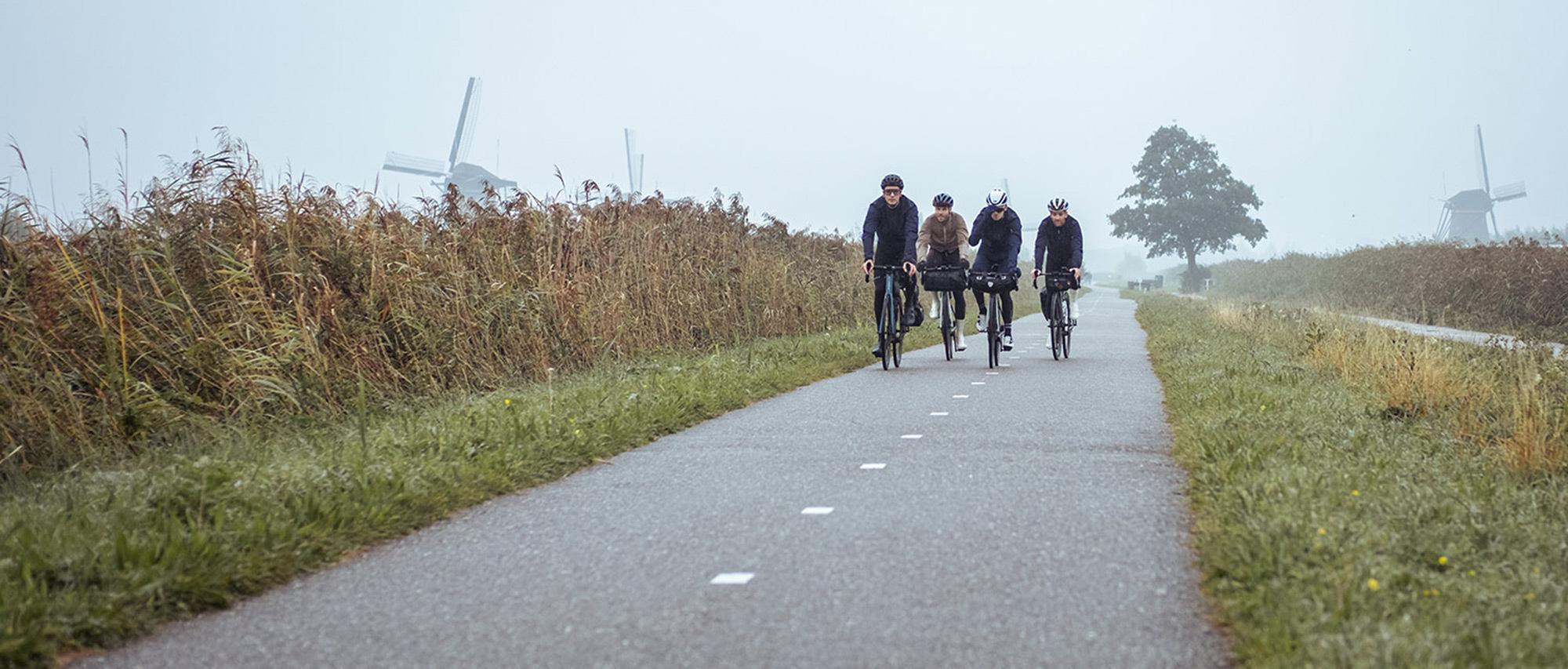 As the regulation due to Covid-19 became more strict again, we had to replan our original plan of riding through the Vosges and the Black Forest in France and Germany. Of course, we wanted to follow the current guidelines and stayed within the Netherlands. So we had the idea to loop the whole country and meet some riders on our way to make it a bit of a social ride. We hunted local delicacies and touristy highlights along the route and collected suggestions of our followers on Instagram.
#ridewiththecrew #longestsocialride
stage 1
28-9-2020
| Utrecht-Rotterdam-Roosendaal |
199km, 290m
---
On our first ride, we were heading along the coast to the south of the Netherlands and tried to catch some 'bolussen' and fresh fish during our ride.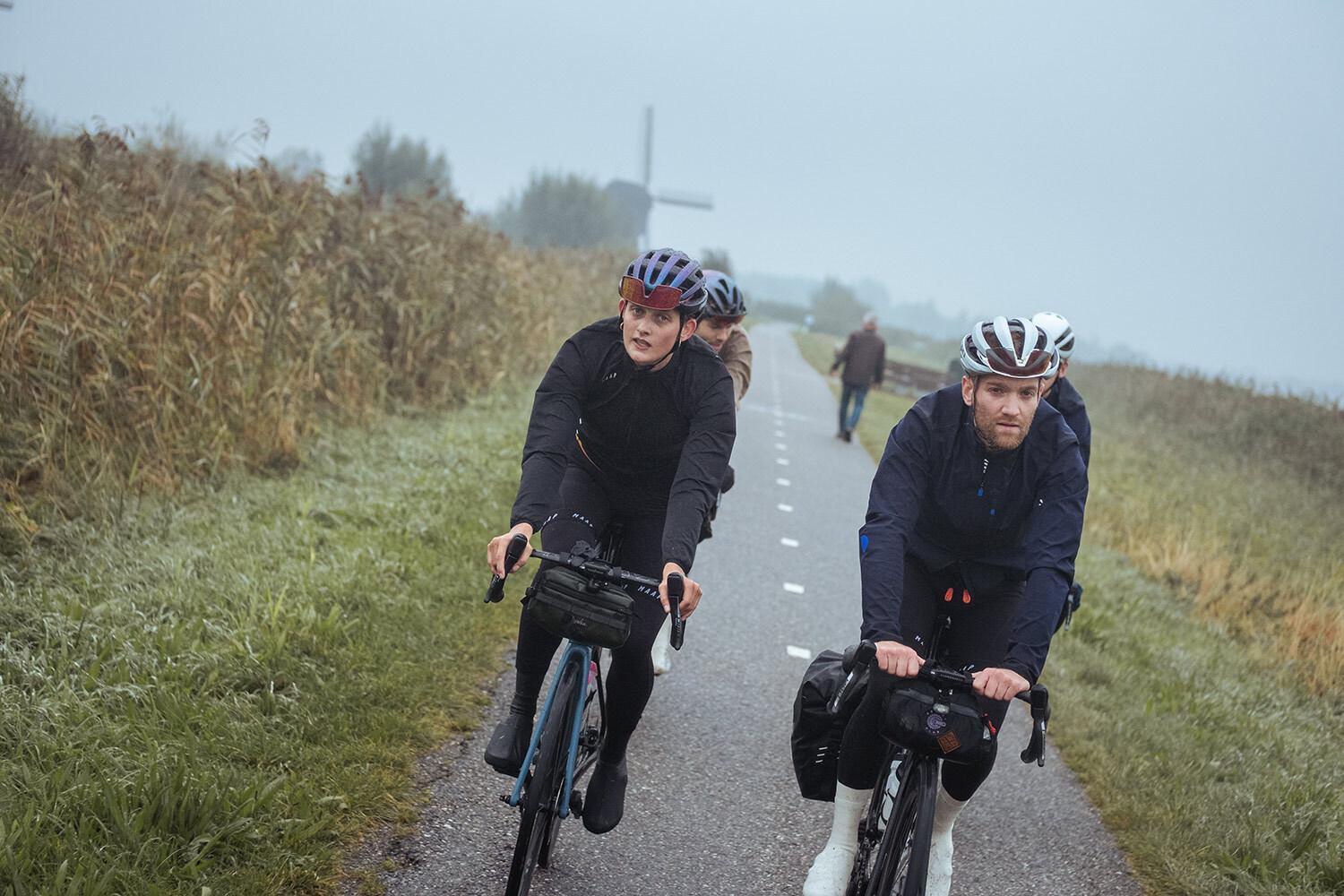 stage 2
29.9.2020
| Roosendaal-Breda-Eindhoven-Maastricht |
187km, 400m
---
On the second day, we went to Brabant, the province of long gravel tracks, worstenbroodjes and the Bossche Bol, burgundian Netherlands at it's finest.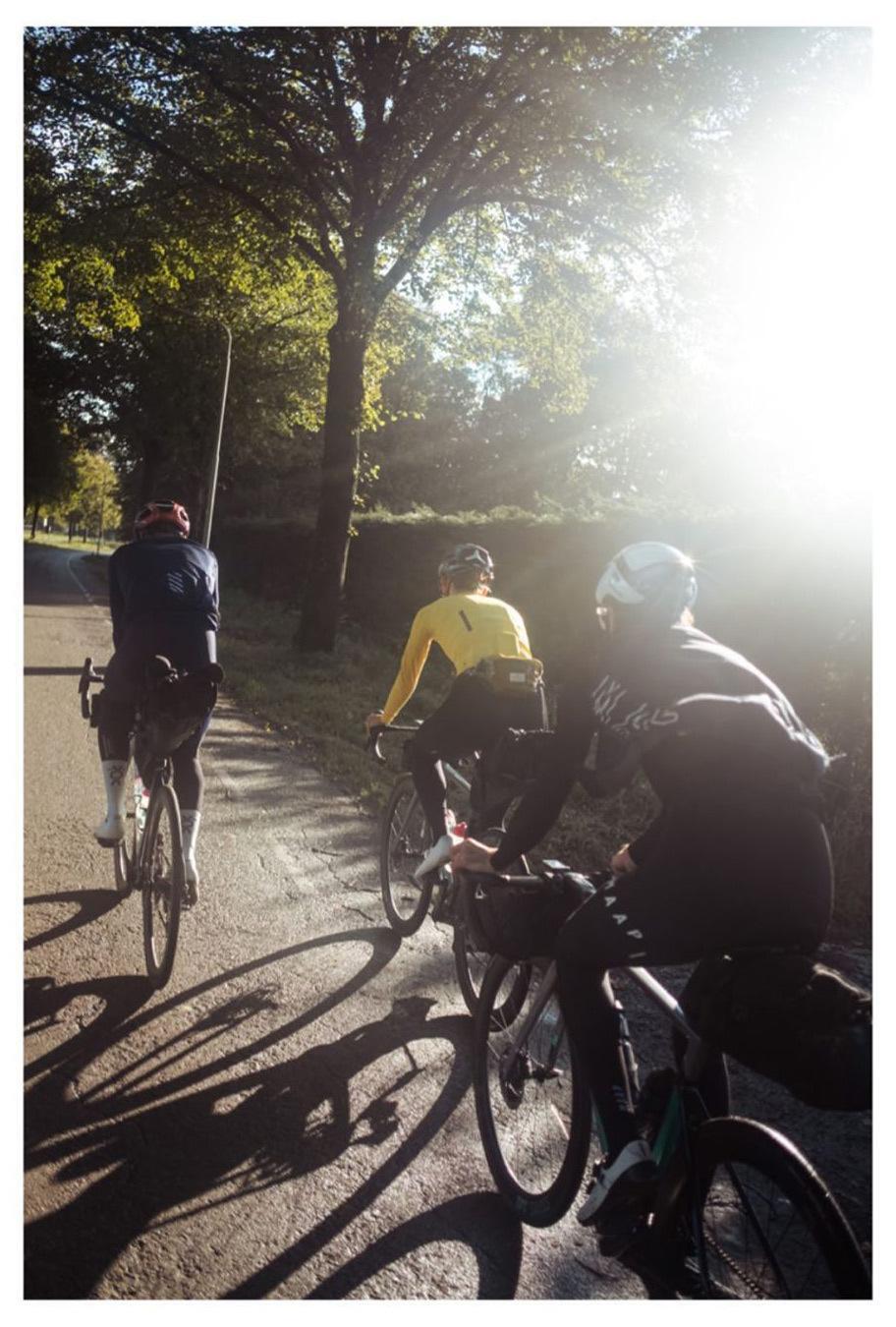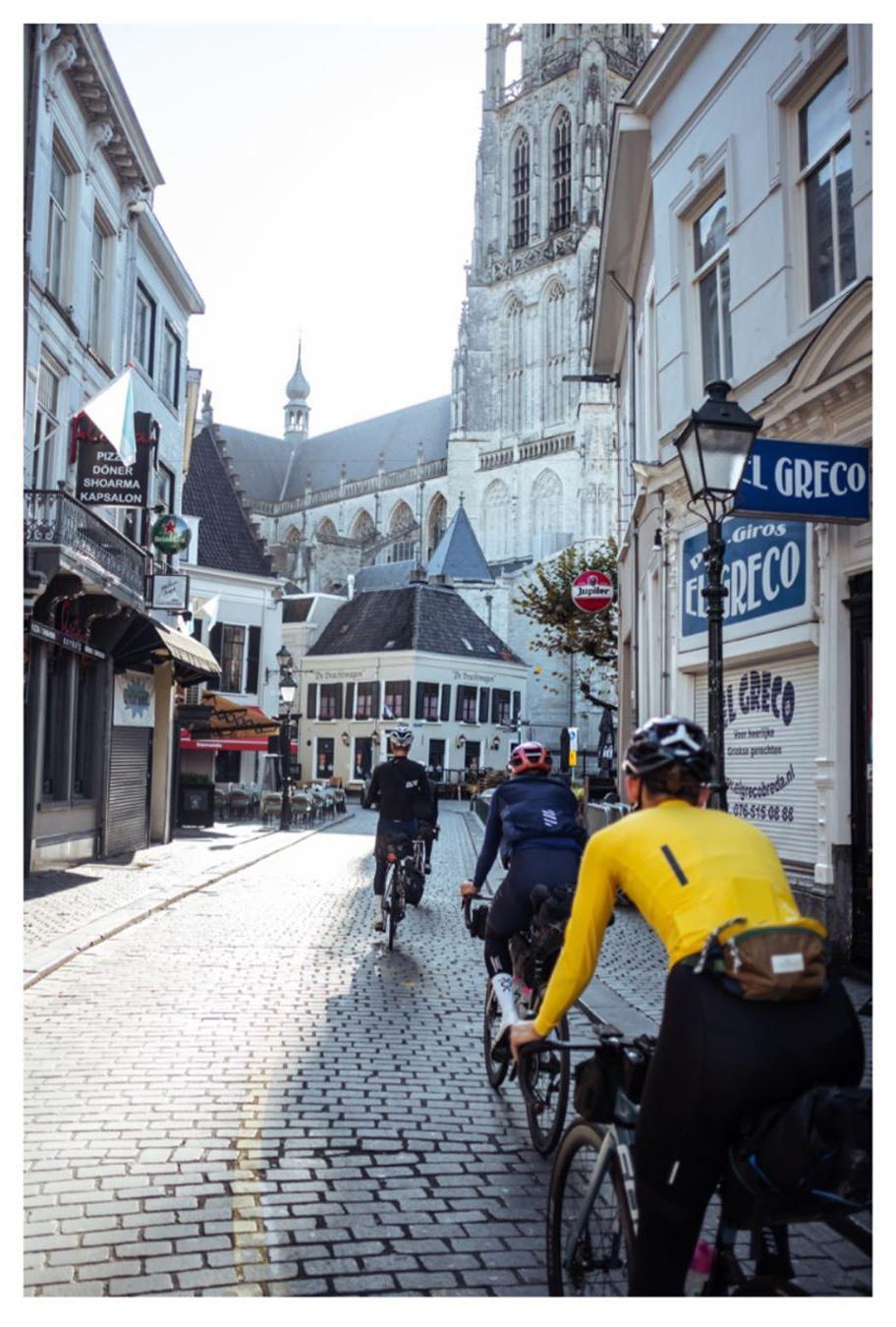 stage 3
30.9.2020
| Maastricht-Nijmegen |
152km, 630m
---
The south of the Netherlands is where you can find the most hills, so we packed our climbing legs and kept our eyes out for some traditional 'Limburgse vlaai' to fuel us.
stage 4
1.10.2020
| Nijmegen-Zwolle-Giethoorn |
175km, 480m
---
Heading further north we visited one of the more touristy spots in the country, the Giethoorn canal village. There we tried to catch a boat-ride for our photo books.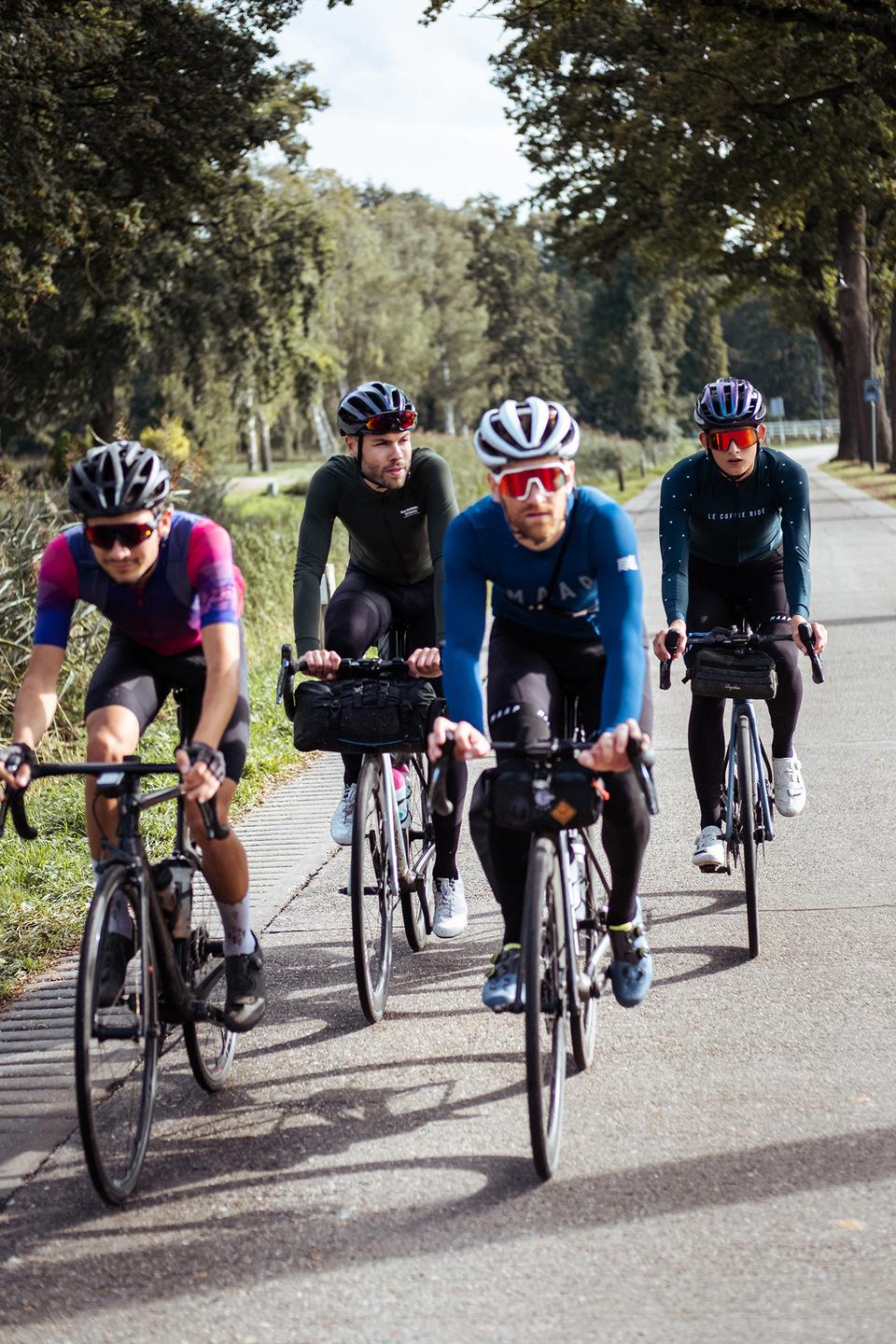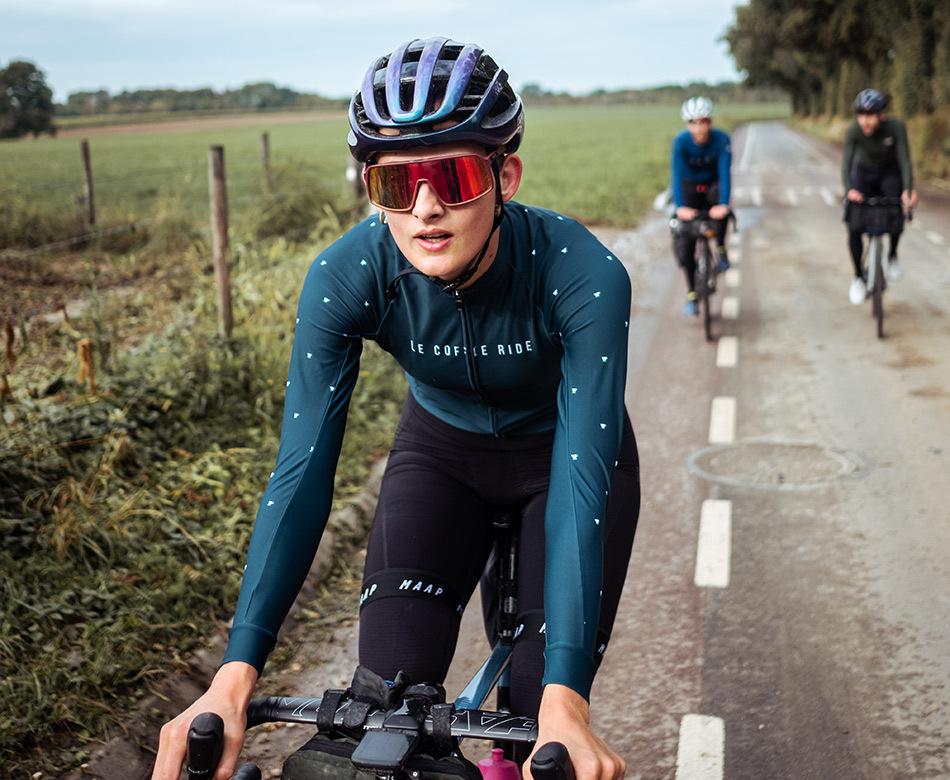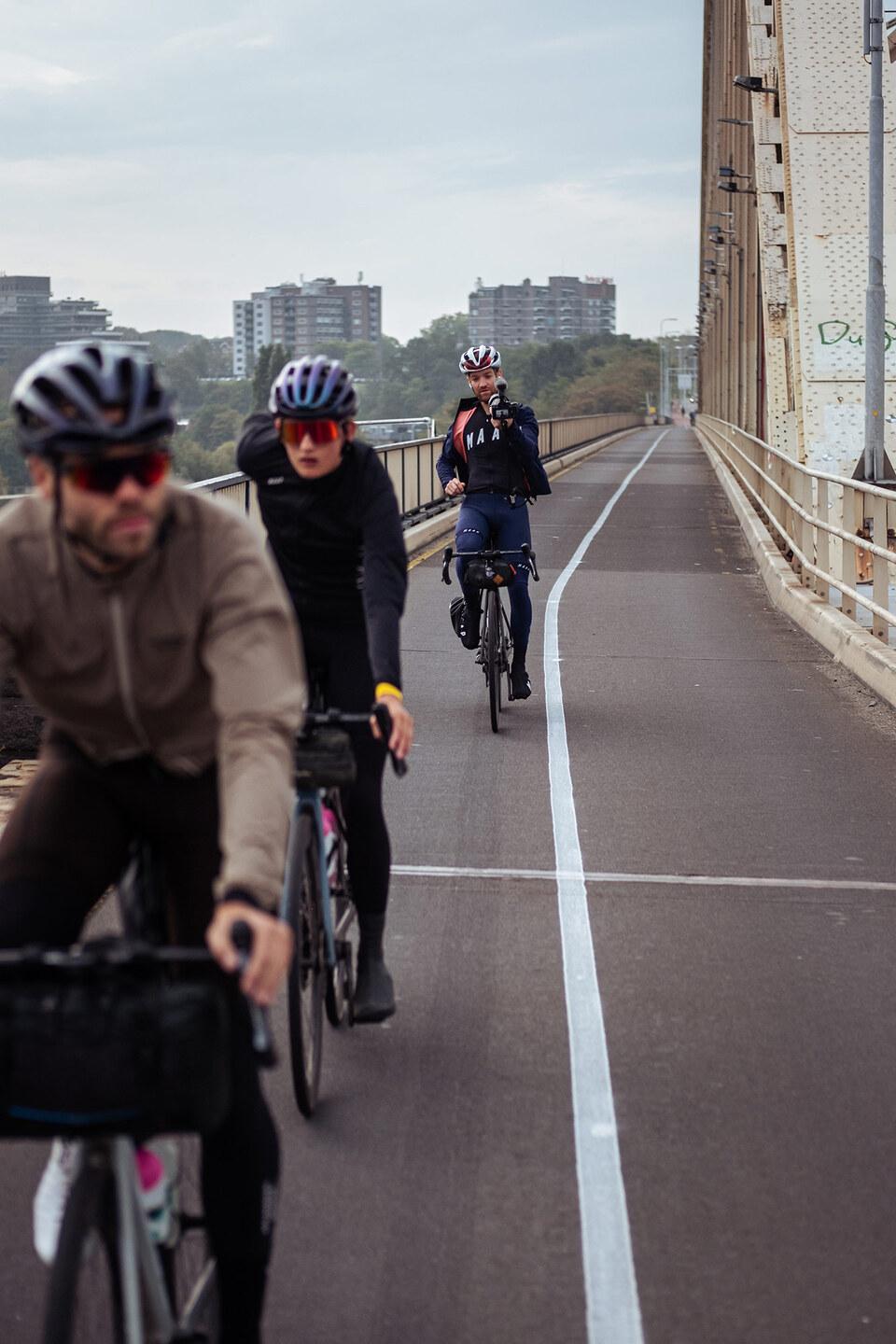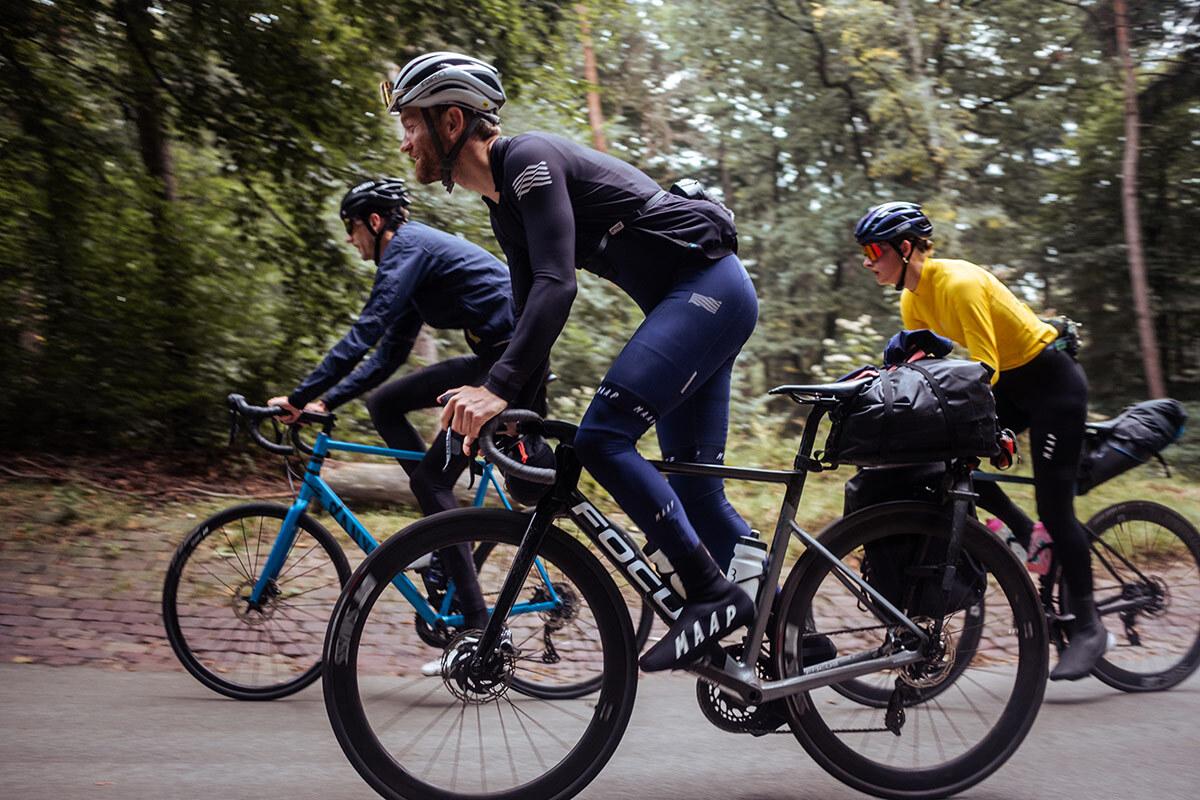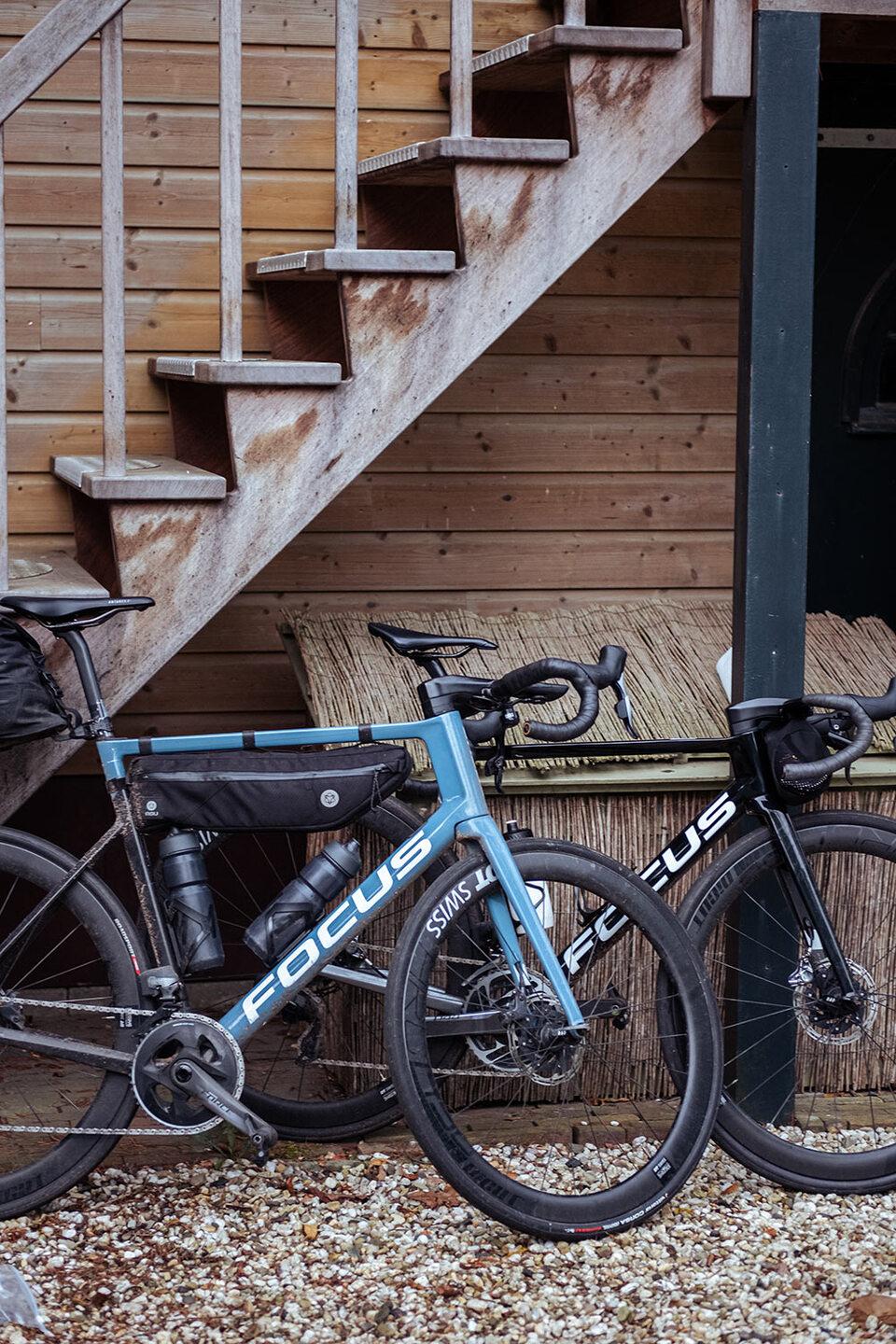 stage 5
2.10.2020
| Giethoorn-Groningen-Leeuwarden |
170km, 280m
---
At day five we were hitting the most Northerly provinces where the people become colder and the wind stronger. But the coffee and hospitality of Jelmers ancestors kept us going!
stage 6
3.10.2020
| Leeuwarden-DenHelder-Texel-DenHelder |
170km, 170m
---
Texel was a place on the top of our list of favourite spots to visit, the largest of the 'Wadden-eilanden'. Mike and Jasmijn know the perfect spot to find oysters and we brought our pocket knives.
stage 7
4.10.2020
| DenHelder-Amsterdam-Utrecht |
154km, 280m
---
Almost home! Our last stop on this trip was Amsterdam. We tried to avoid riding into the canals because we were too tired, but some coffee was waiting there for us to help us on the final push.