ATLAS

Pushes boundaries: The ATLAS offers up to 47 mm tyre clearance (carbon version: 45 mm) and all mounting options for bikepacking adventures. Whether bad weather, demanding surface, steep climbs or long distances – the fast and comfortable gravel bike offers full control and maximum versatility. Wide handlebars with flare as well as disc brakes provide full control and comfort when riding the agile and sturdy bike. The ATLAS EQP models are already fully equipped with a rack, mudguards, stand and a light system. No matter the objective, the ATLAS fully supports your ride – even to the end of the world.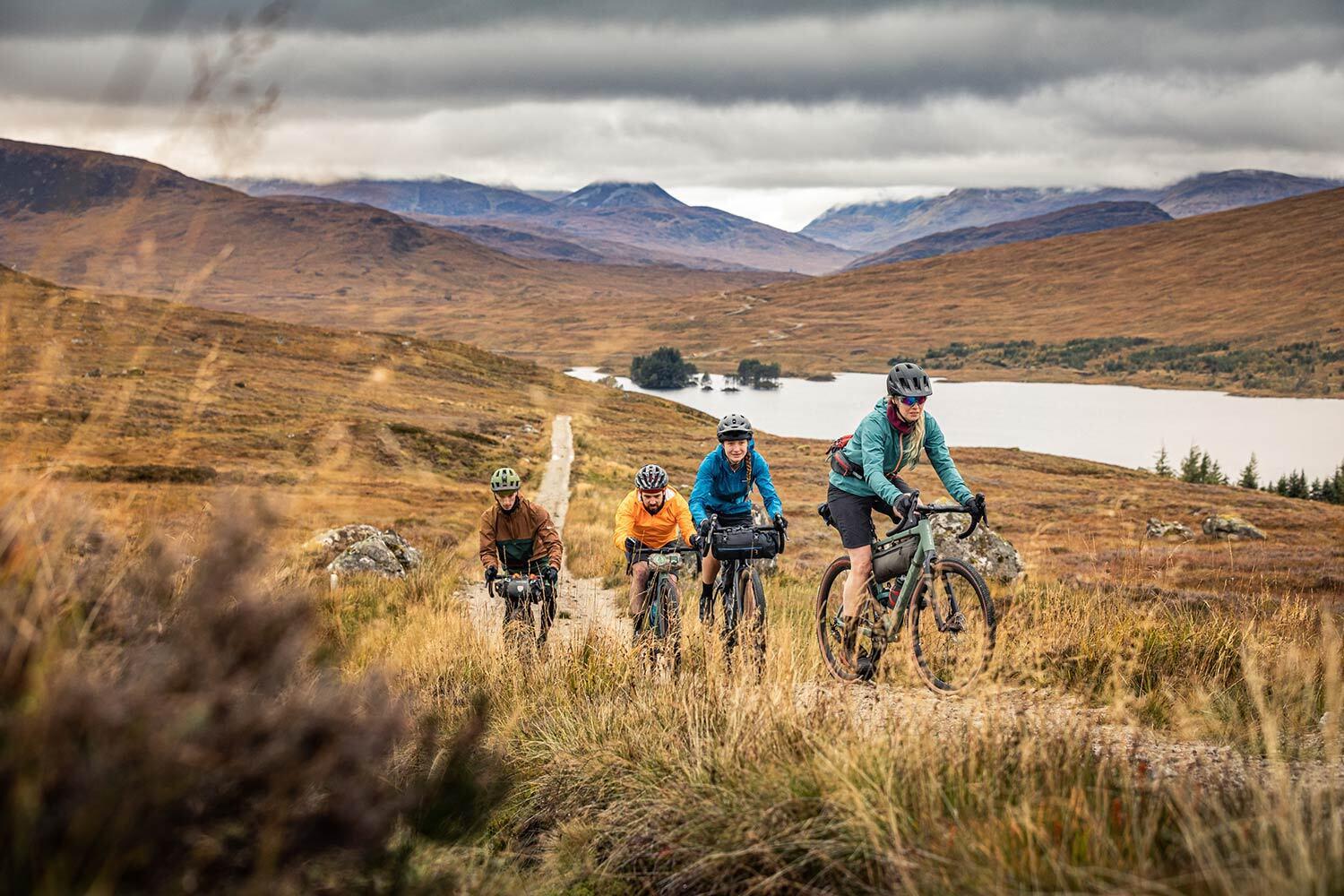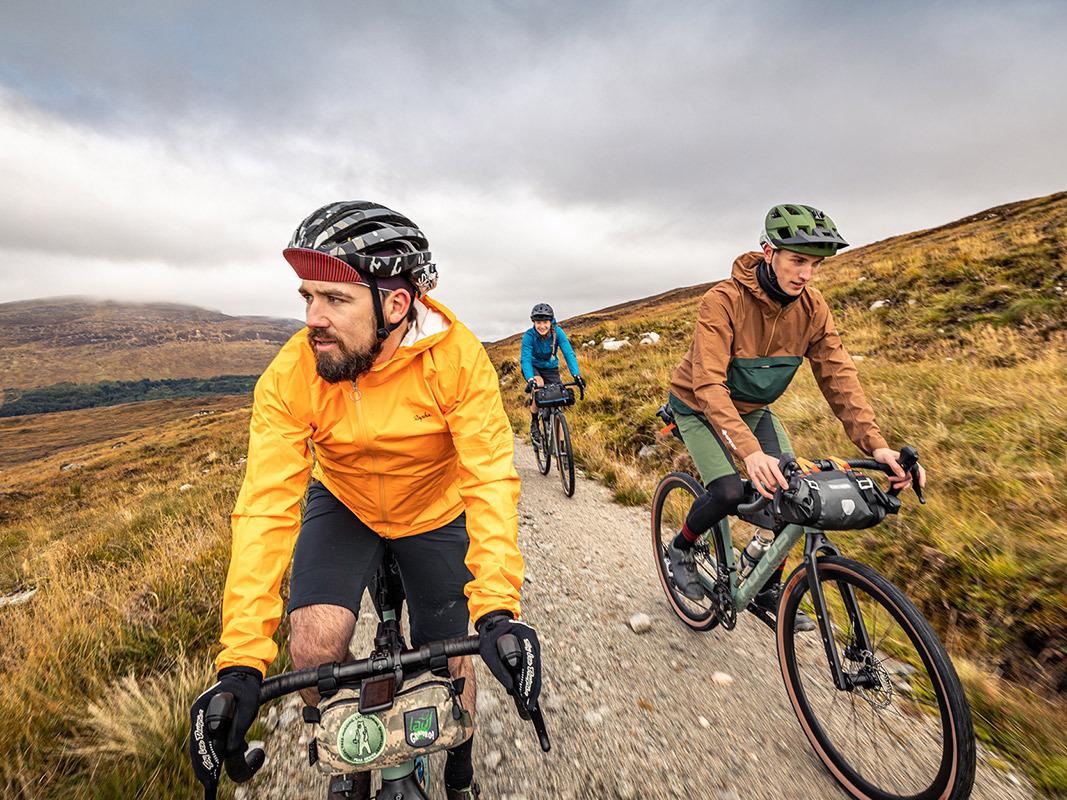 &nbsp
The FOCUS ATLAS is not made for winning races, setting world records, or beating people.
It's made to lose - lose your mind, lose track of time, to lose yourself
It's for getting out in nature, having adventures, meeting people, and generally just having a great time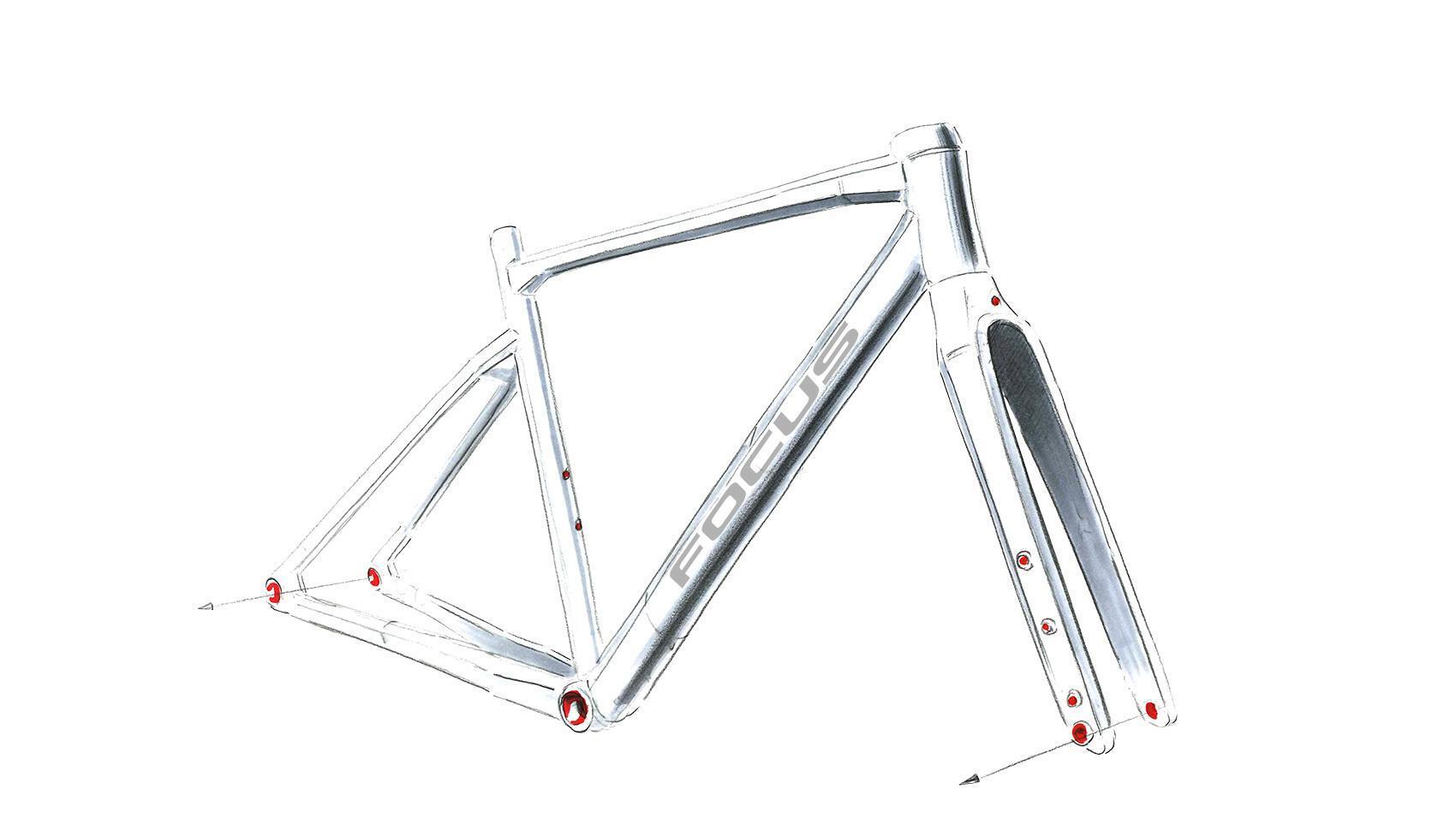 The ATLAS is the allrounder amongst the allrounders and as diverse as the riders that are using it.
Our new gravel bike ATLAS pushes boundaries. Up to 47 mm tyre clearance and all mounting options for bikepacking adventures are making the ATLAS the missing piece in our portfolio between the endurance road bike PARALANE and the cyclocross racer MARES.
endurance geometry
lightweight and robust aluminium frame & full-carbon fork
short chainstays 425 mm, short stem
large tyre clearance

Shimano GRX groupset for stable and dependable shifting on any terrain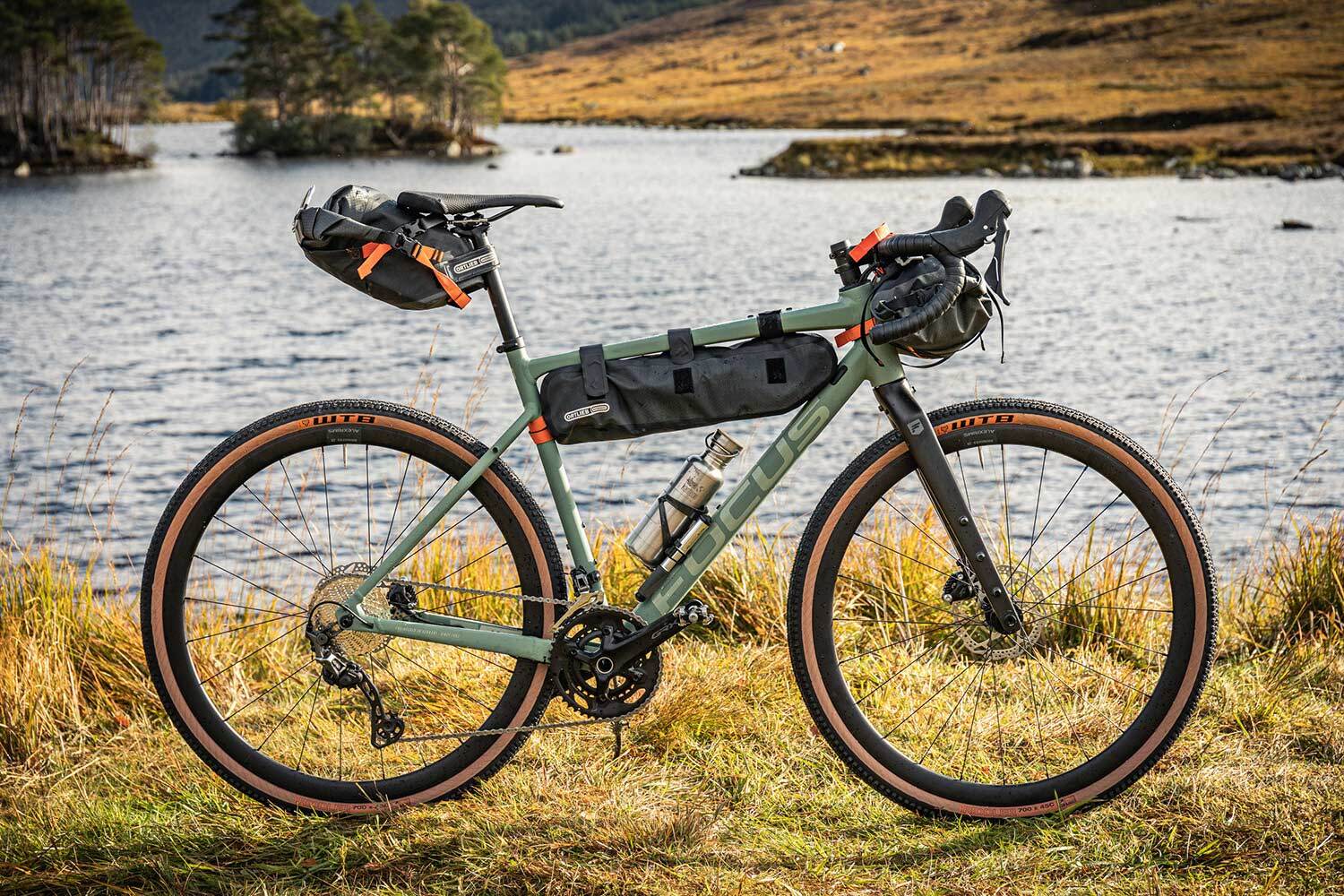 FRAME
The ATLAS comes with an aluminium frame and a carbon fork. Therefore it becomes very sturdy and is suitable for every purpose.
COOLEST YOKE
It is the favourite ATLAS part of engineer Ignacio: the smart yoke. This small part makes a nice routing of all cables possible at the rear and provides a lot of space for the tyres.
FENDERS AND RACK
With its mounting points, the frame can fit our own designed fenders* and rack perfectly. All bikes have these mounting points and some stock bikes have them already equipped.
*The fender (AM140121004) and the carrier (AM130120022) can only be fitted in combination and not separate from each other. The fender is only approved for max. 40 mm wide tyres (40c).
KICKSTAND MOUNT
To mount an 18 mm kickstand we offer a kickstand mount which offers the required mounting option.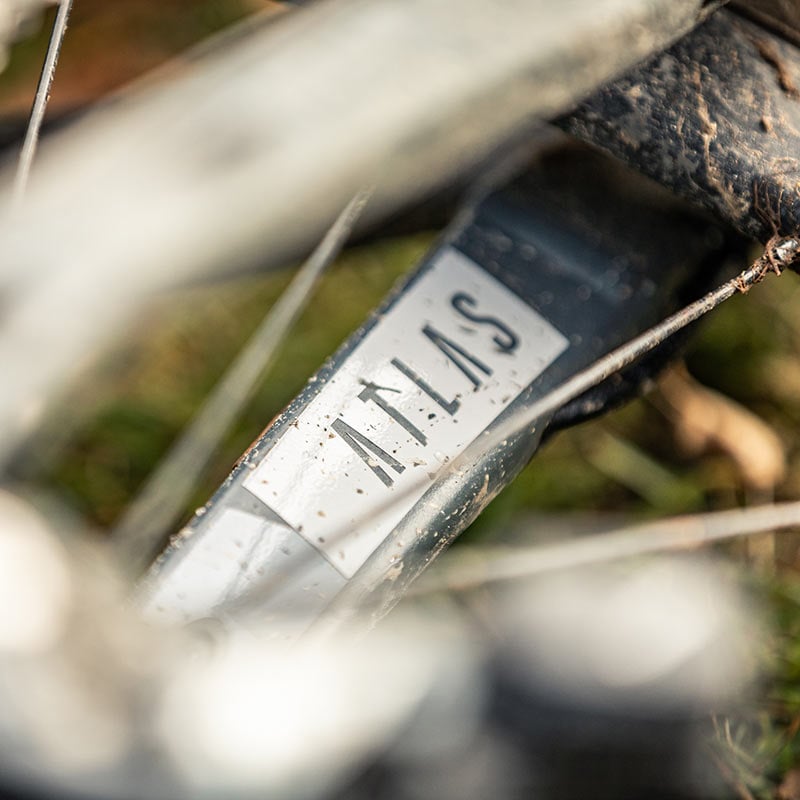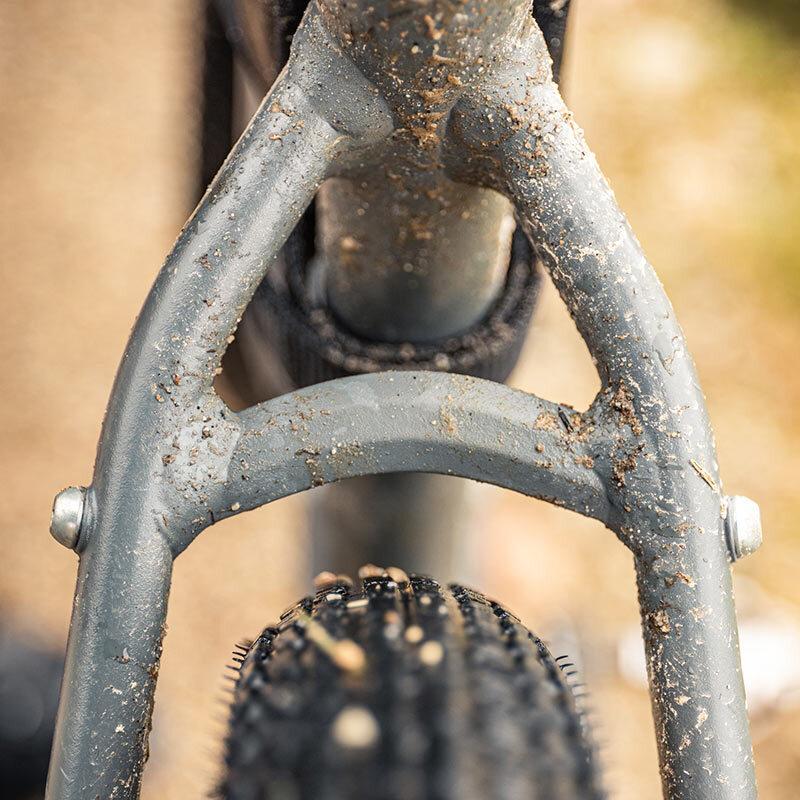 SHORT CHAIN STAY
Super short chainstays are allowing the ATLAS rider to play around nicely on trails. On top, there is a short stem that delivers even more agility.
TYRE CLEARANCE
Extremely large clearance up to 47 mm tyres (650B compatible).
INTEGRATED COCKPIT SOLUTION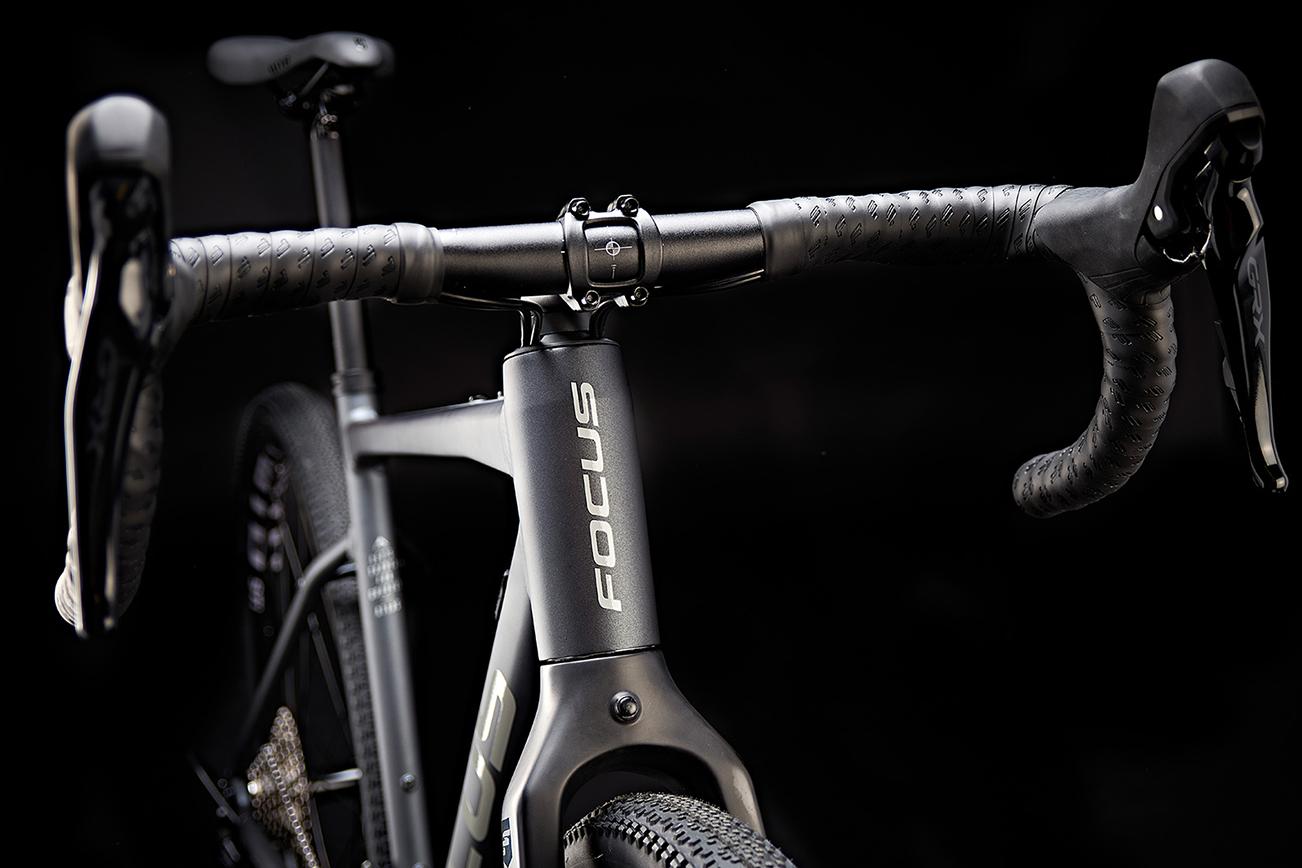 We developed our C.I.S. cockpit further for the ATLAS. Like that we took the integration of cables to the next level. Easy to use, safe and secure as well as aesthetically pleasing. The cables are routed from the bar directly into the head tube and ensure seamless shifting and a clean bar - important for everyone who wants to mount a handlebar bag.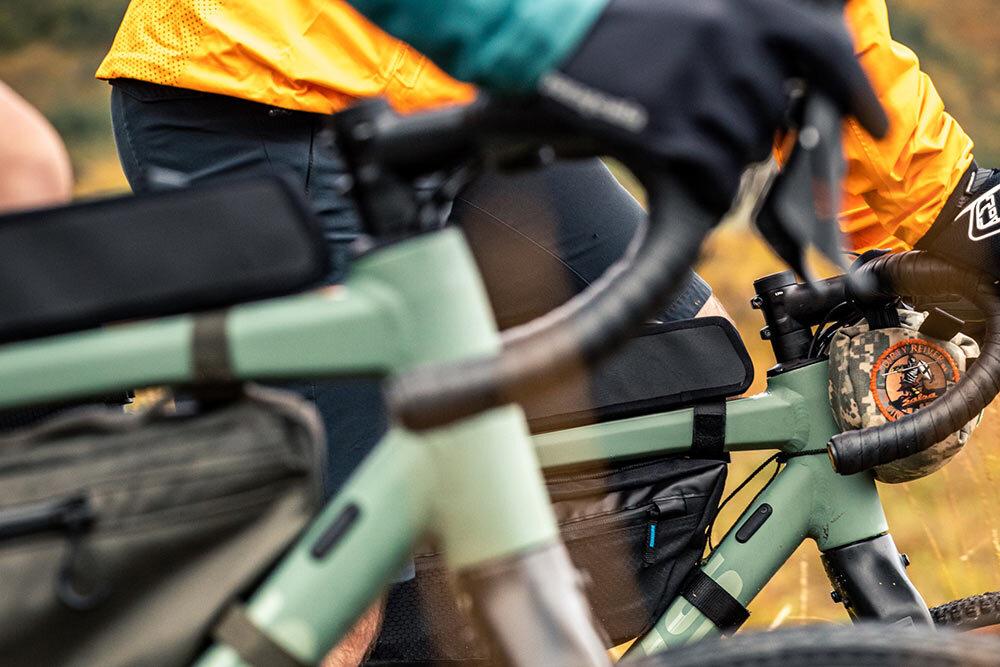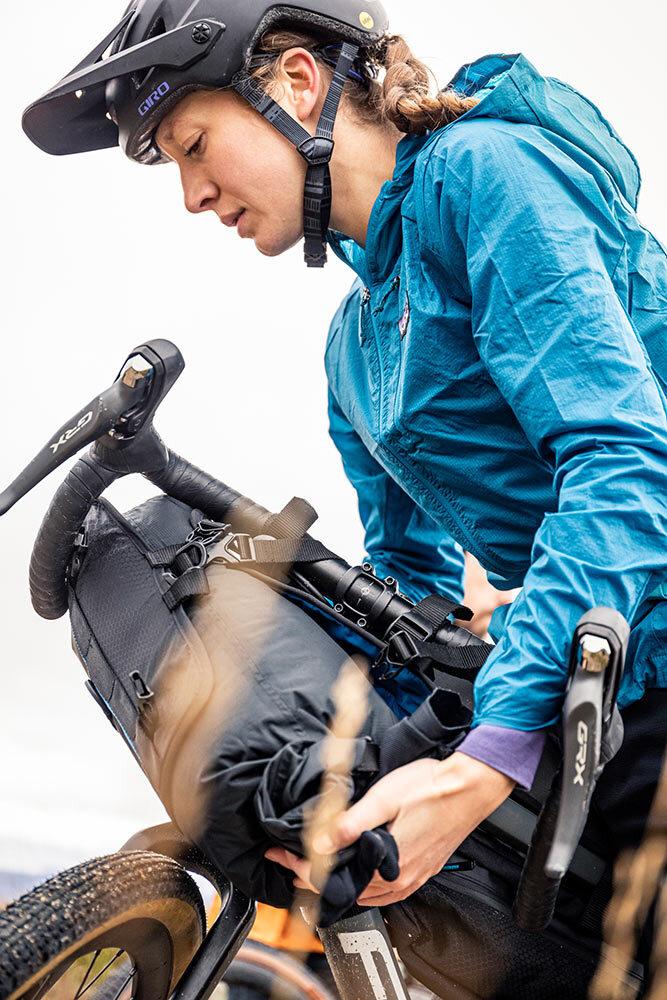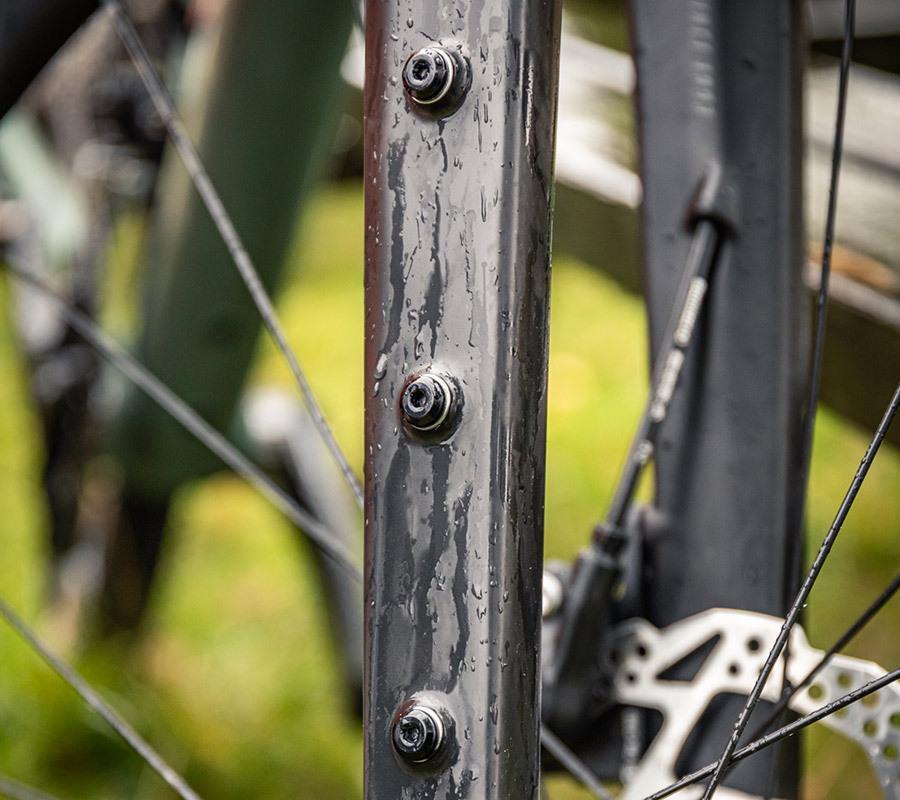 AT THE FORK, you find points to mount a bottle cage or other stuff on the left and right side.
To really provide a fitting solution for every wish, the ATLAS has mounting points on various parts of the frame. At the seat tube, you can attach one bottle cage, at the down tube we offer two mounting options. Rack, carrier, fenders and so on can be added to the fork and the rear. And yes! For the top tube, we offer a small special bag that comes with the 6.8 and 6.9 models.
&nbsp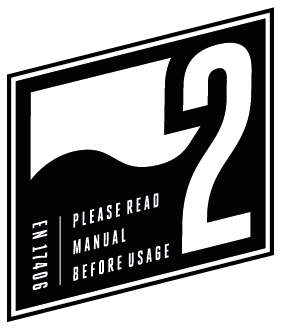 Bike Classification
Type of bicycle (examples): Trekking & Gravel bikes
Description: Applies to bicycle and EPACs and includes Condition 1 as well as unpaved and gravel roads and trails with moderate gradients. In this set of conditions, contact with irregular terrain and loss of tyre contact with the ground may occur. Drops are intended to be limited to 15 cm or less.
Technical support for the atlas
Parts
Can I add an internal dropper post?
Can I add fenders, kickstand, rack?
Which bikepacking bags fit?
Can I change between 1by and 2by? What is 1by and 2by?
What cranks are compatible?
Does the bike have a chain stay protector?
Can I change to electronic shifting / mechanical shifting
How many water bottle cages will fit?
There are mounting points on the rear triangle, can I use them for a rack or fenders?
Equipment
Can I use the bike on a smart trainer?
Dimensions / Standards
I need more details on dimensions (bottom bracket, headset, etc.)
What is the maximum rotor dimension?
Which groupsets do fit? With what dimensions?
What is the maximum tire width?
Which wheelsize should I take?
What is the maximum seat post length?
What is the maximum system weight?