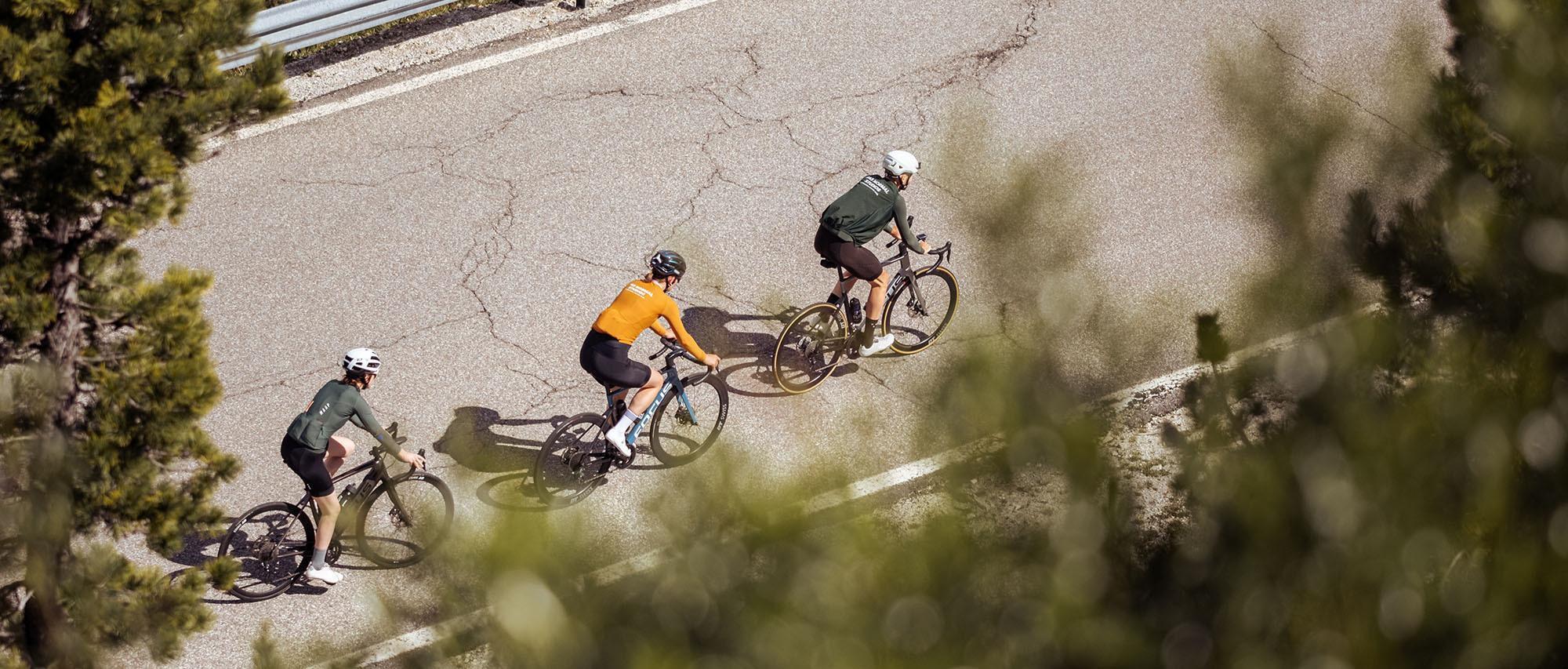 Yolomites in the Dolomites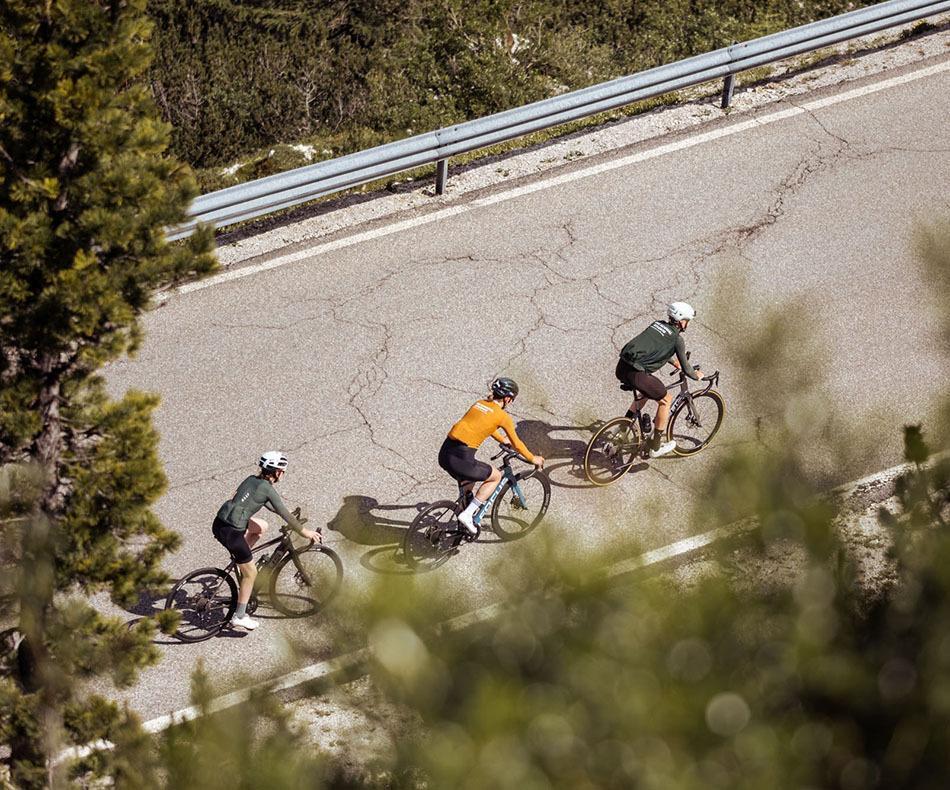 Yolomites in the Dolomites
Who doesn't love a trip to the mountains with a group of your best riding buddies? The Ride Beyond Crew certainly does, and when they came back from their quick raid of the Ardennes, talks soon started about the next possible adventure. Suggestions were put in the suggestion box, followers were asked for suggestions and votes were cast. With the result, that the next big trip was going to be an adventure to explore, quite possibly, the most beautiful mountain range in Europe: the Italian Dolomites!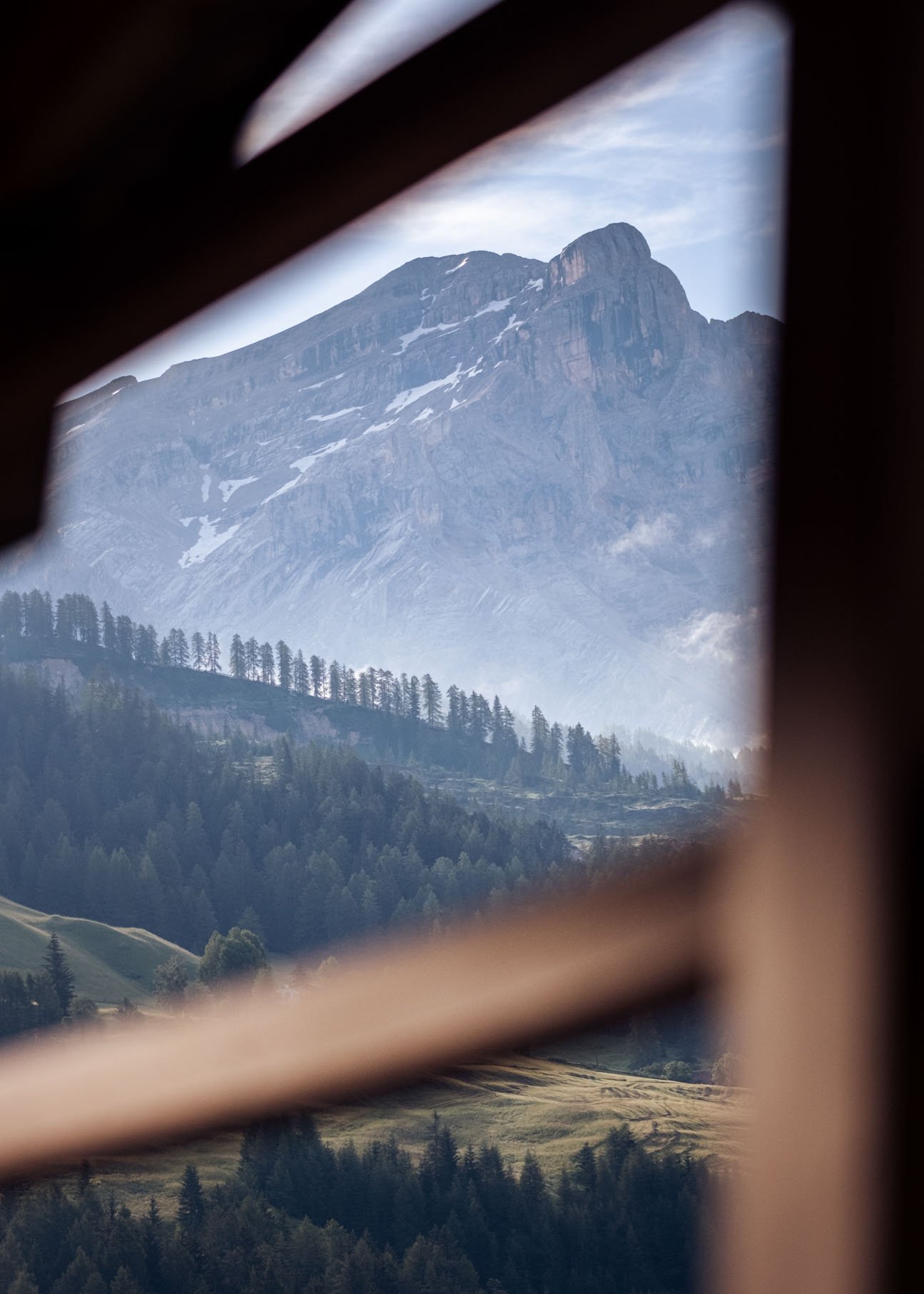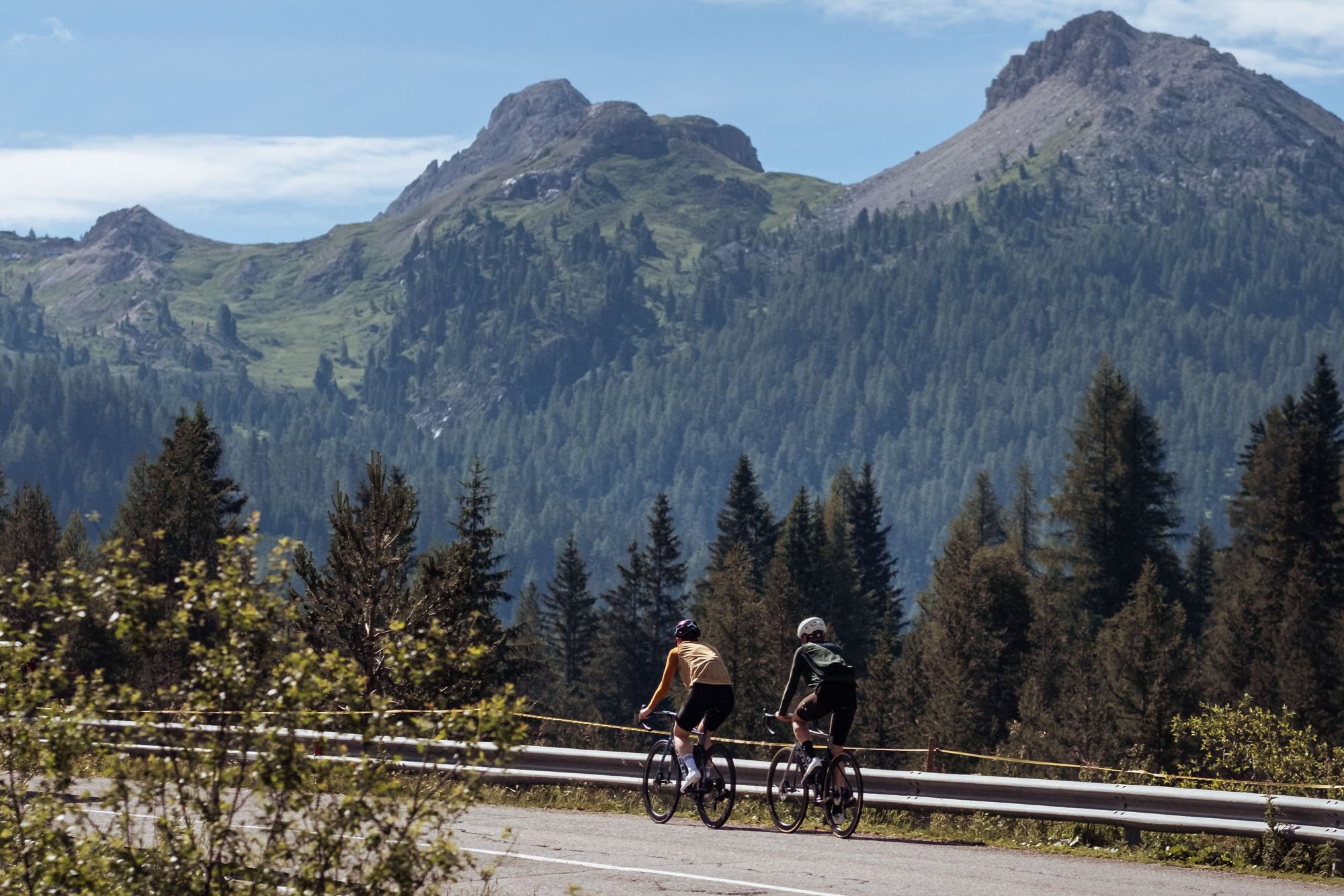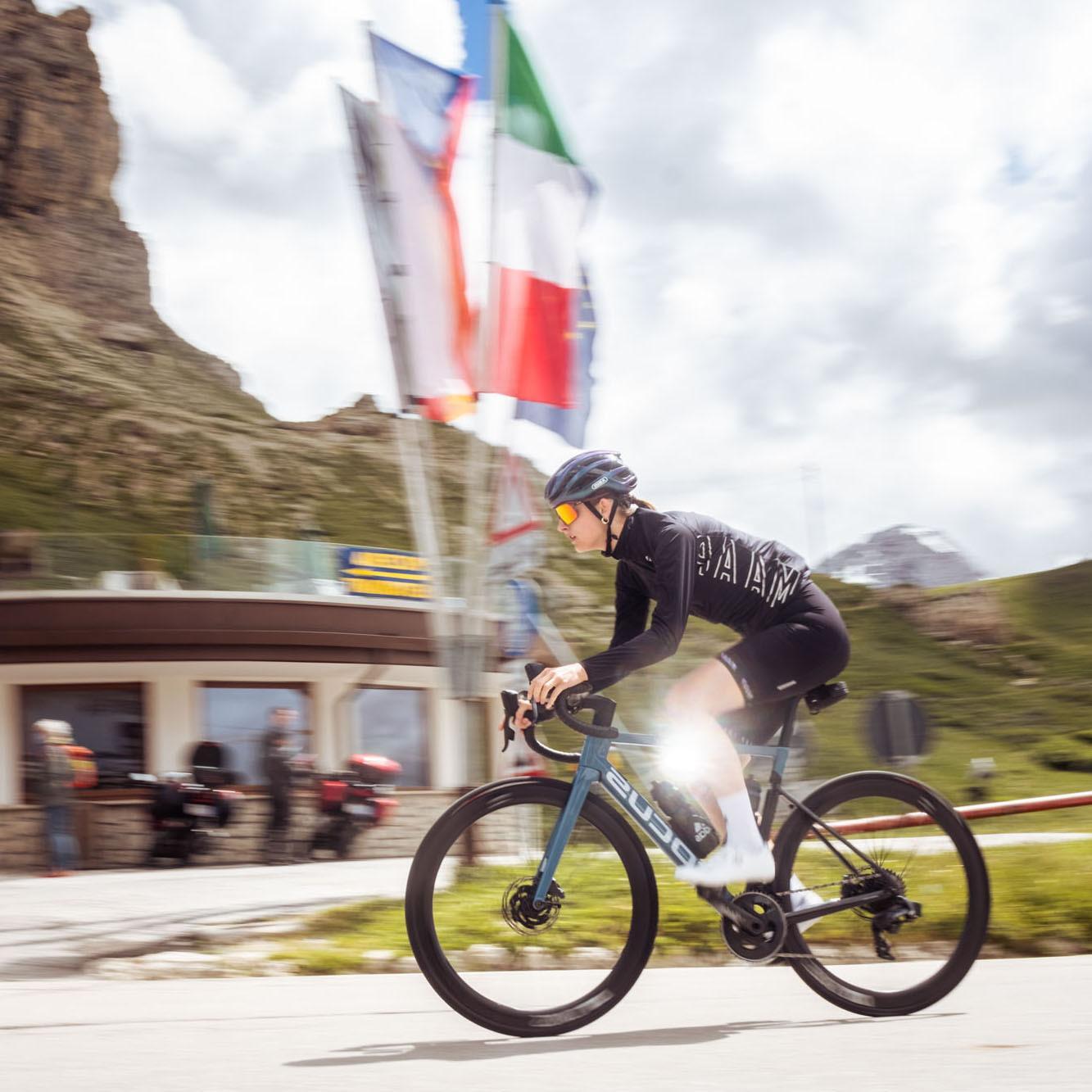 When we made our plans to go to the Dolomites with the crew, we obviously wanted to have some fun rides together to explore the scenery and search for the best Italian espresso and snacks. But somehow a visit to the area where the legendary Maratona dles Dolomites is held doesn't feel complete without one really long and challenging day in the saddle to push our limits. That's where our idea for the Yolomites 200 challenge started: an extended version of the Maratona challenge, taking in the additional Tre Cime climb. Martijn went up this brute on a previous trip right around sunrise, and he honestly hasn't stopped talking about that view since then, so it must be worth it - we thought...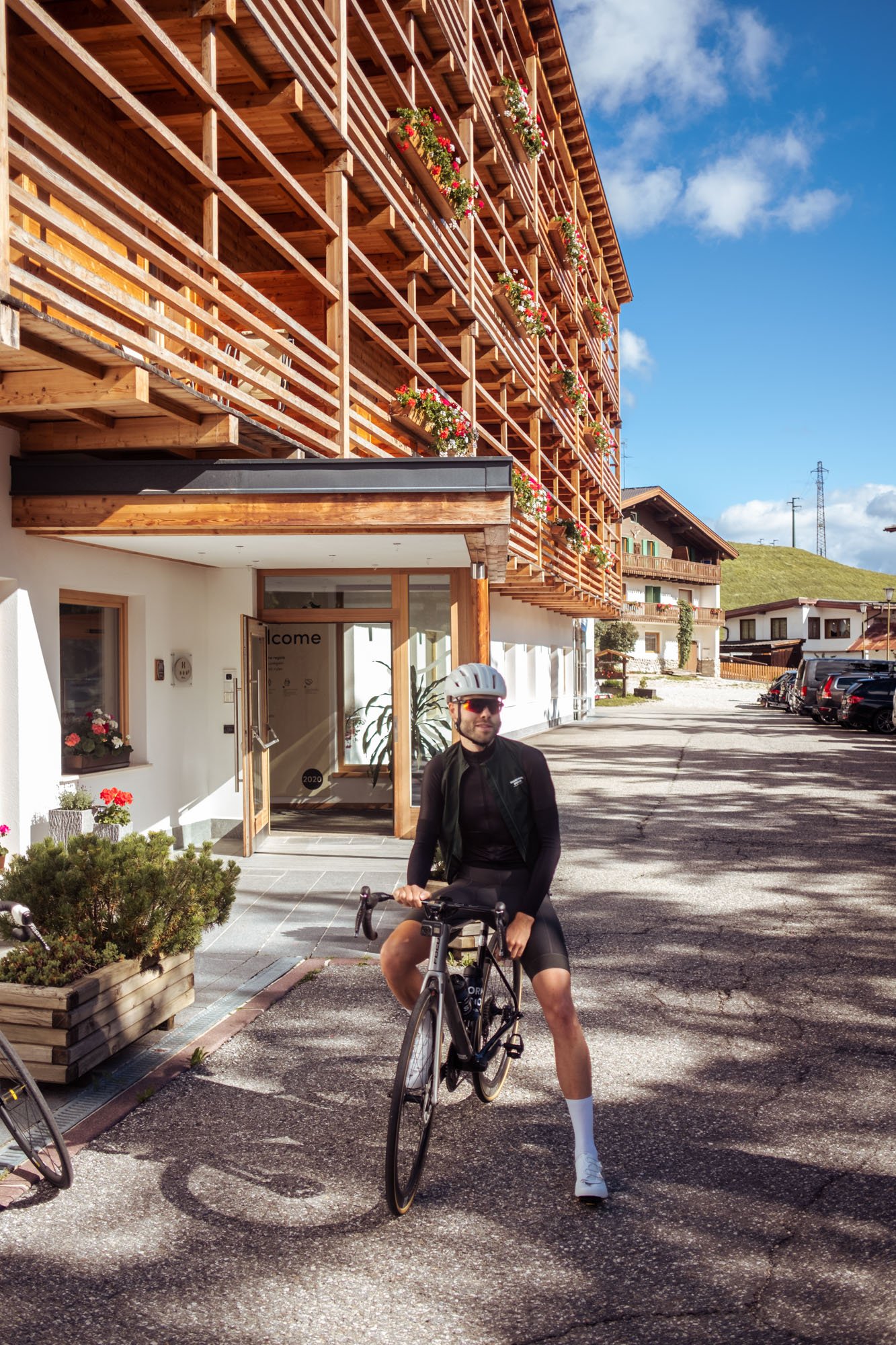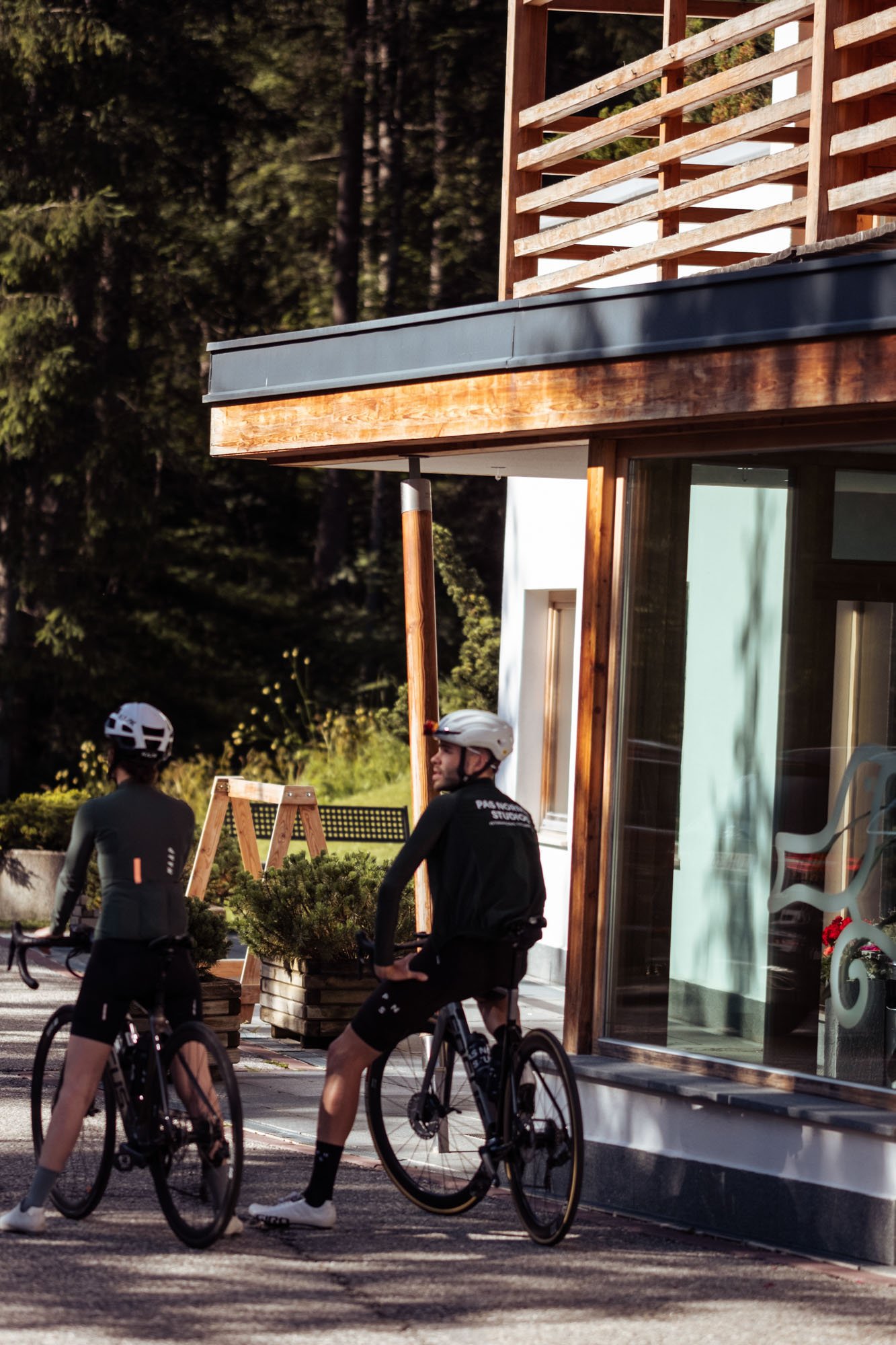 We packed our bikes...
We packed our bikes (four IZALCO MAX's and a PARALANE²) and left for Italy on a Wednesday-morning really early so we'd arrive in time for a big dinner and good sleep. We not only got carbs loaded dinners in our hotel, but they also had a proper accommodation for our bikes as well and furthermore, our host Klaus provided us with some good advice.

Thursday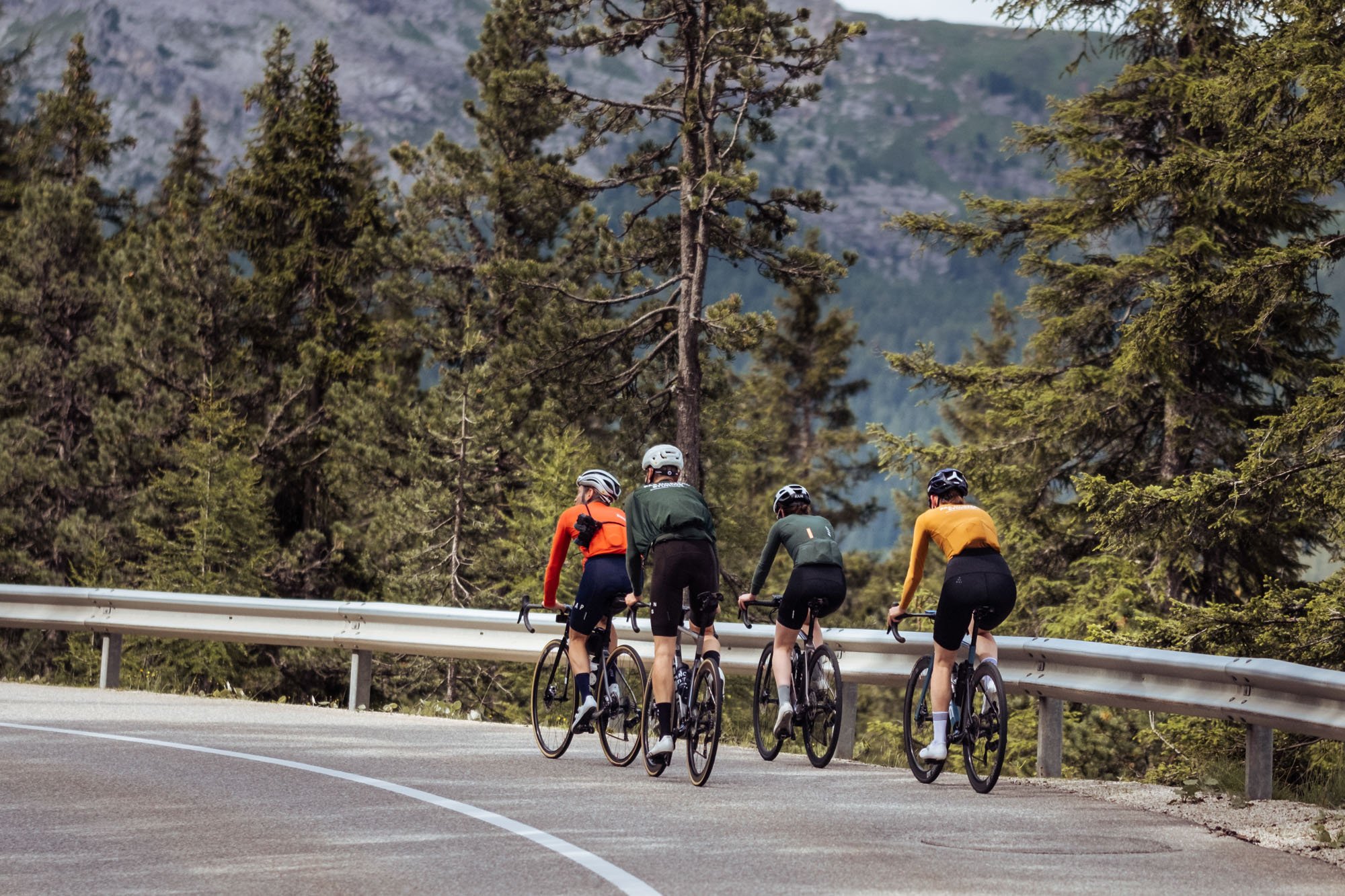 Our first warm-up ride on Thursday took us over the Valparola and Campolongo passes. A nice and easy first 60kms to soak in the Dolomites air and enjoy the stunning views this area has on offer. With two obligatory coffee stops at the Rifugio's on the summits and a lot of time for pictures, we only just made it back in time to avoid a little bit of rain. Luckily this proved to be the only bad weather we'd see in the entire trip, so we chilled in our bathtubs for the rest of the afternoon and enjoyed another amazing dinner.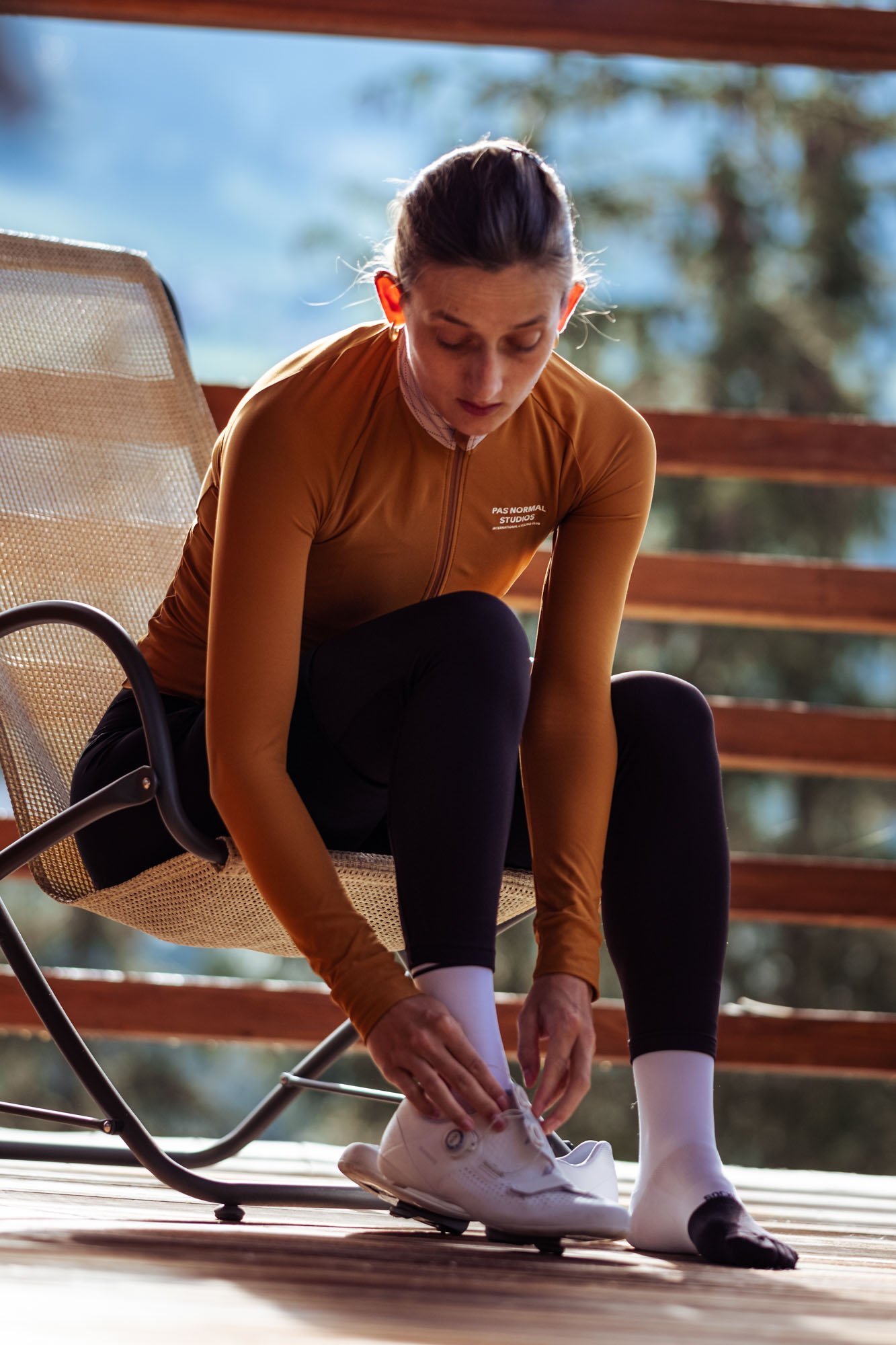 Mountain passes
views and coffee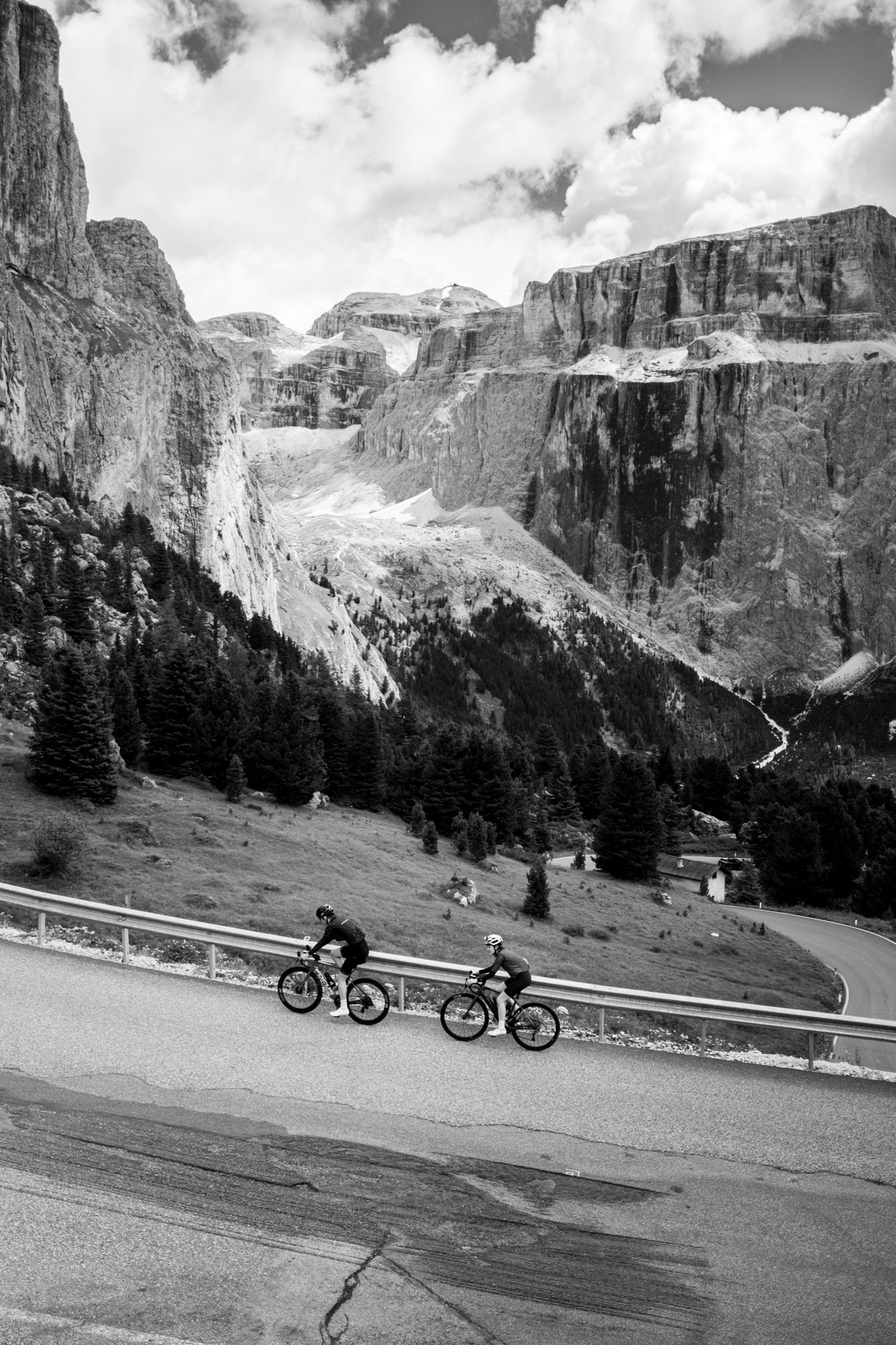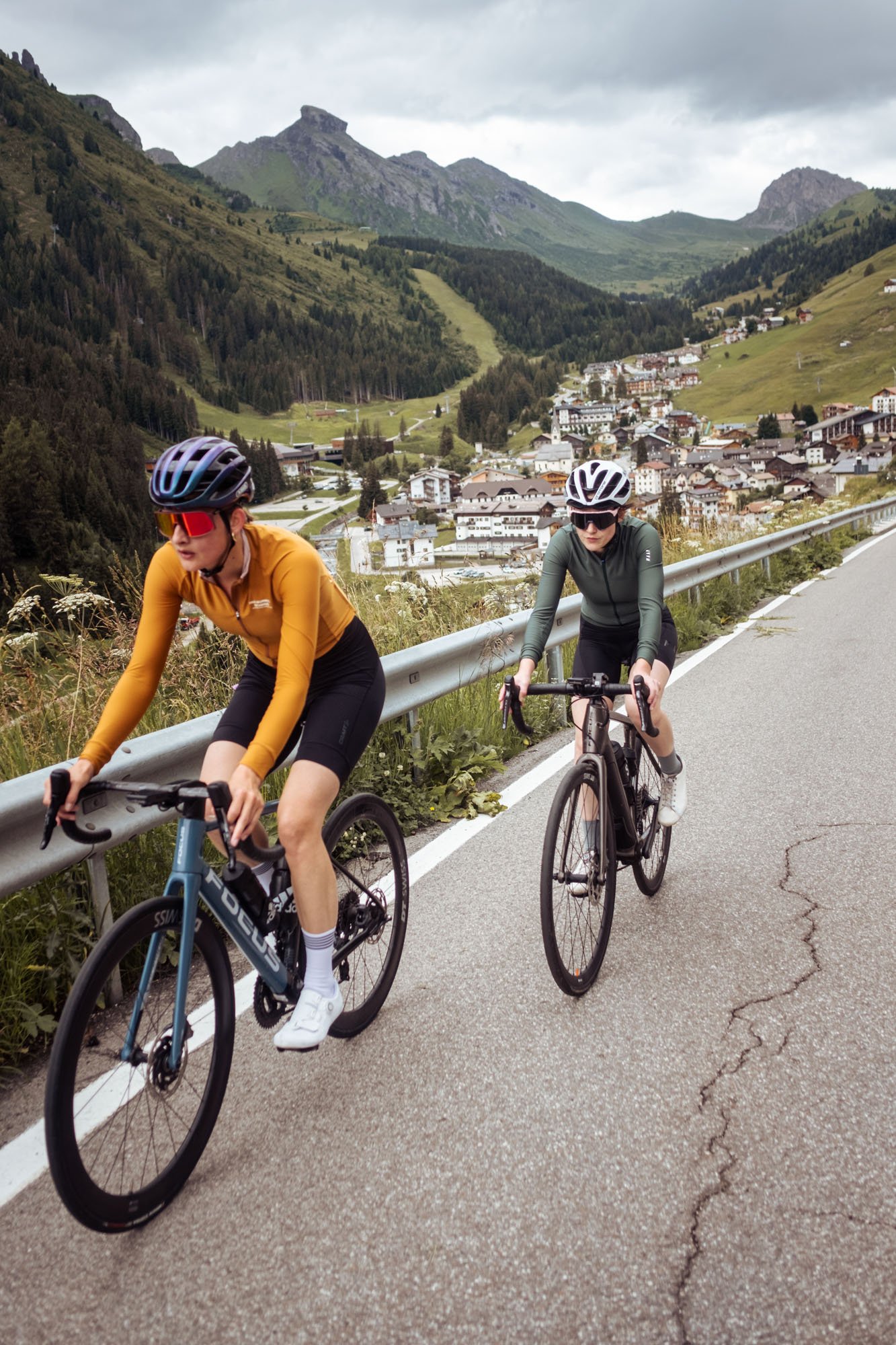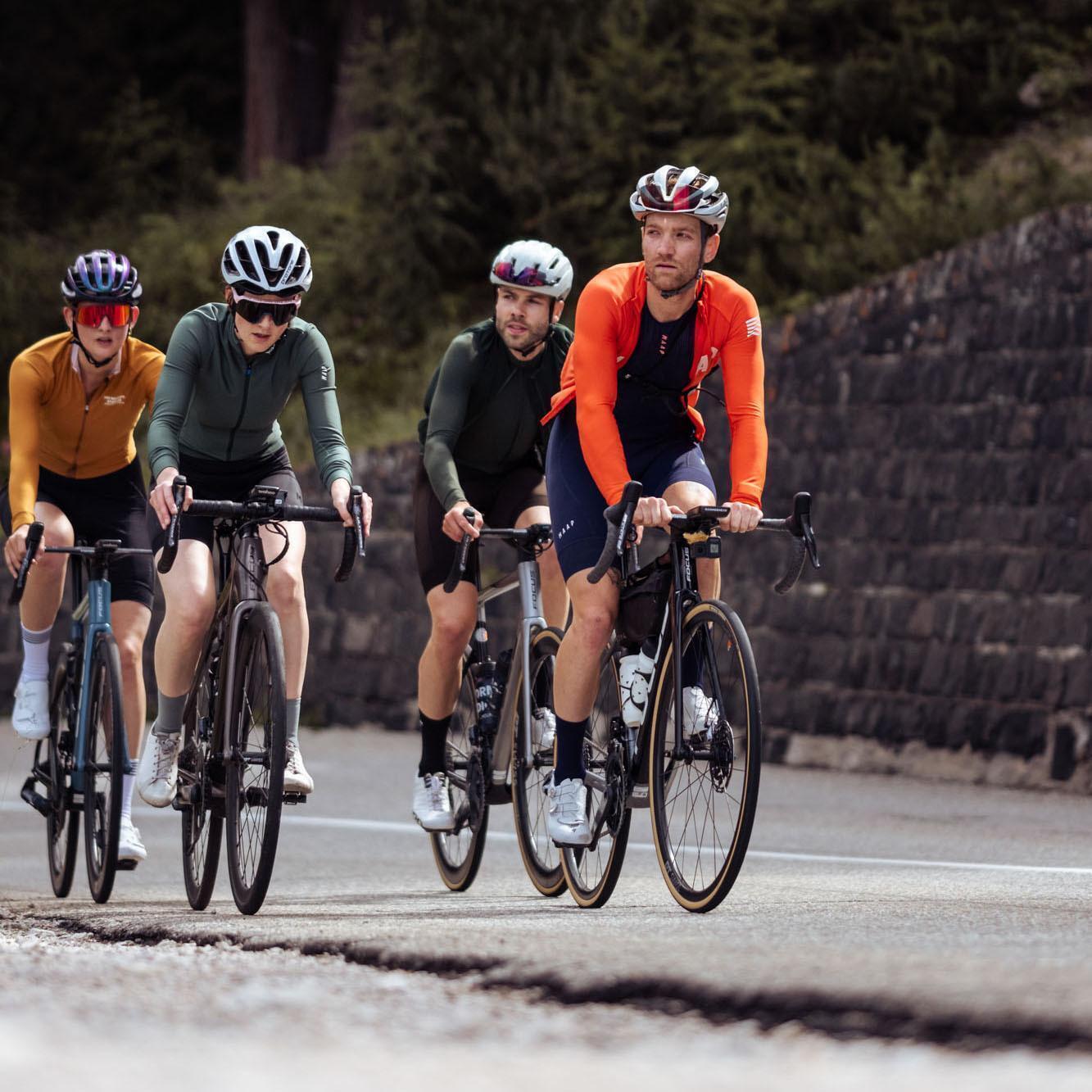 Friday
On the second day, we climbed Passo Campolongo from the other side altogether, before splitting up into two groups for the next few hours. Mike took Jasmijn and Lion along on the classic Sella Ronda, one of the local favourite routes for cyclists. They enjoyed the views on Passo Sella and Pordoi and it's pretty sure Mike pushed them hard on the final climb to Gardena. Roel and Martijn opted for a slightly longer route, adding the Passo Fedaia to this classic loop. Man what a climb, it felt like it lasted for hours and the final 5kms were a real struggle. Luckily the little restaurant on the top of this pass has a huge variety of cakes, so they could fuel up for the rest of this beautiful ride.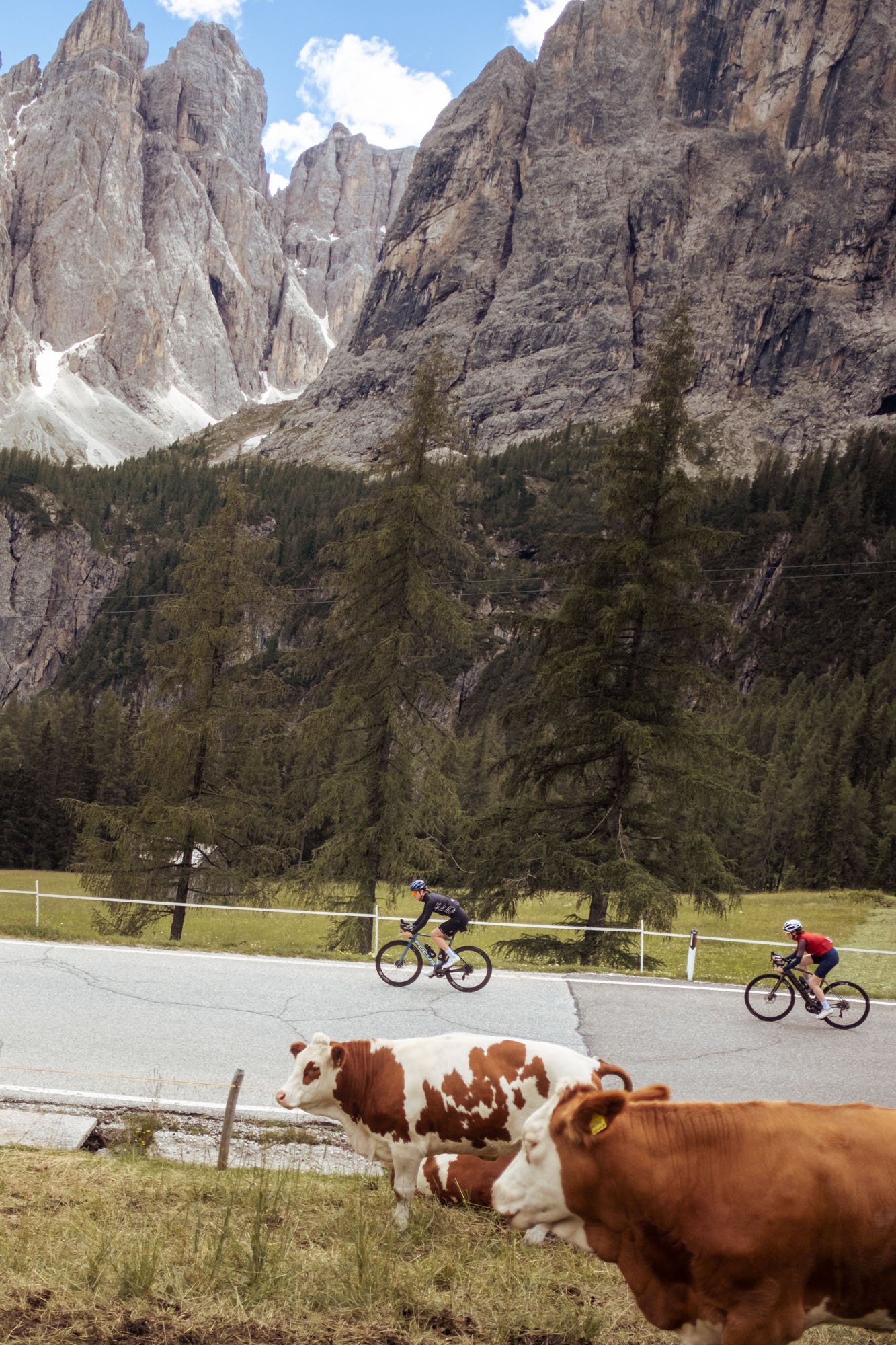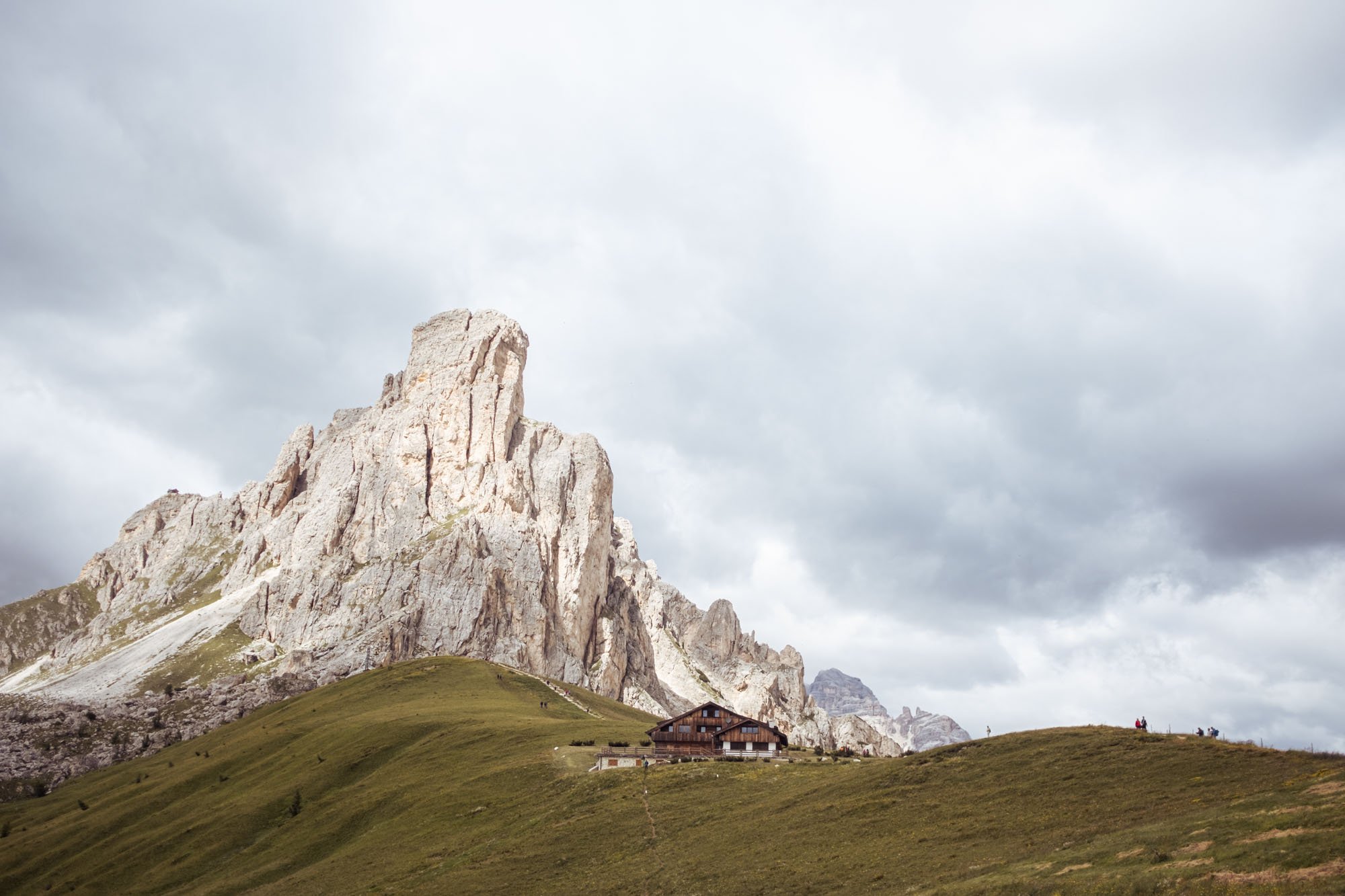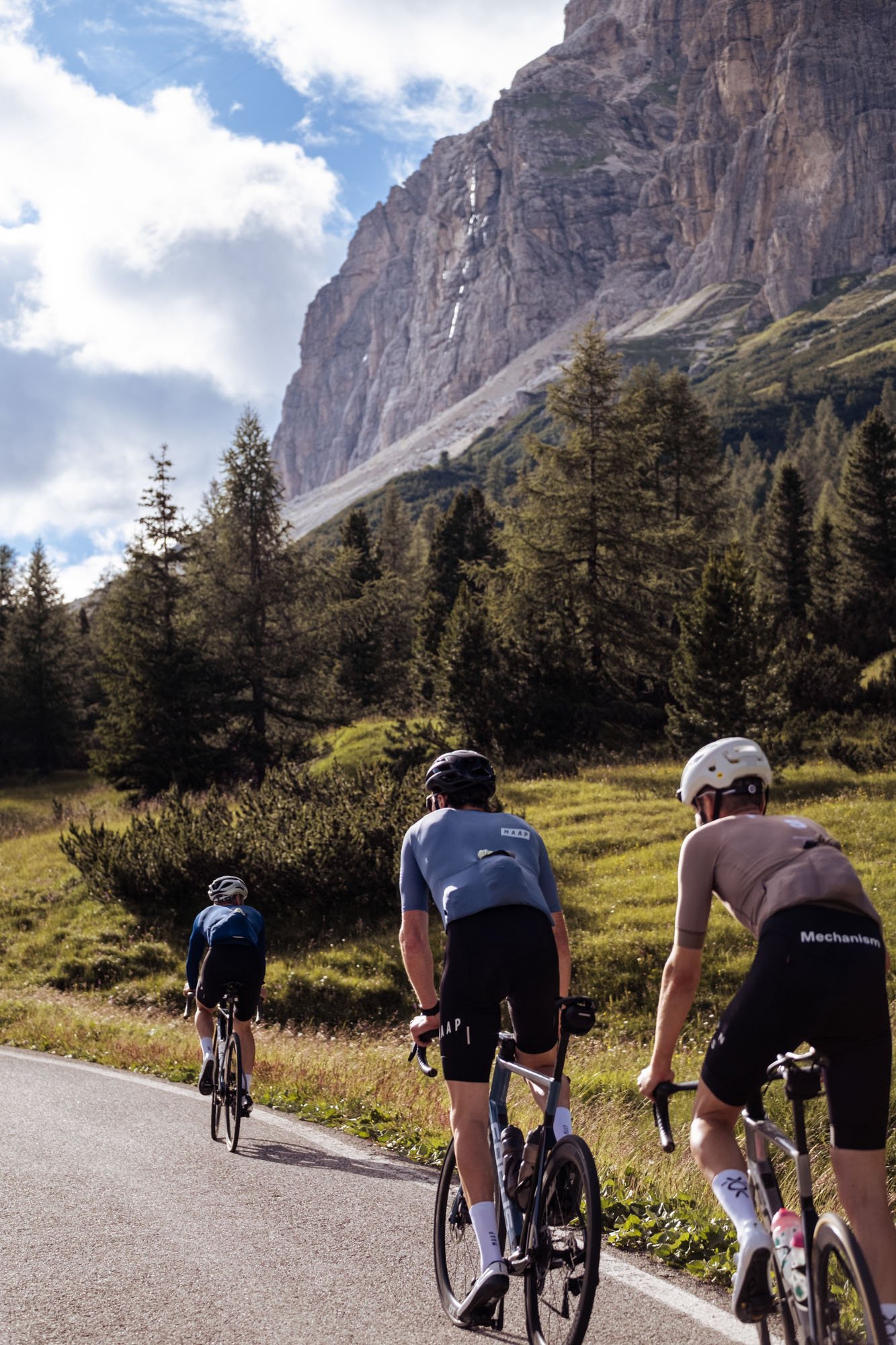 We all met up together again at a small restaurant in La Vila, just in time for a late lunch lasagna. Back at the hotel, we took it easy. The Mike, Martijn and Roel nervous for the next day's Yolomites-challenge, Jasmijn and Lion as the support team for the challenge making sure that all will have enough snacks for the long day ahead.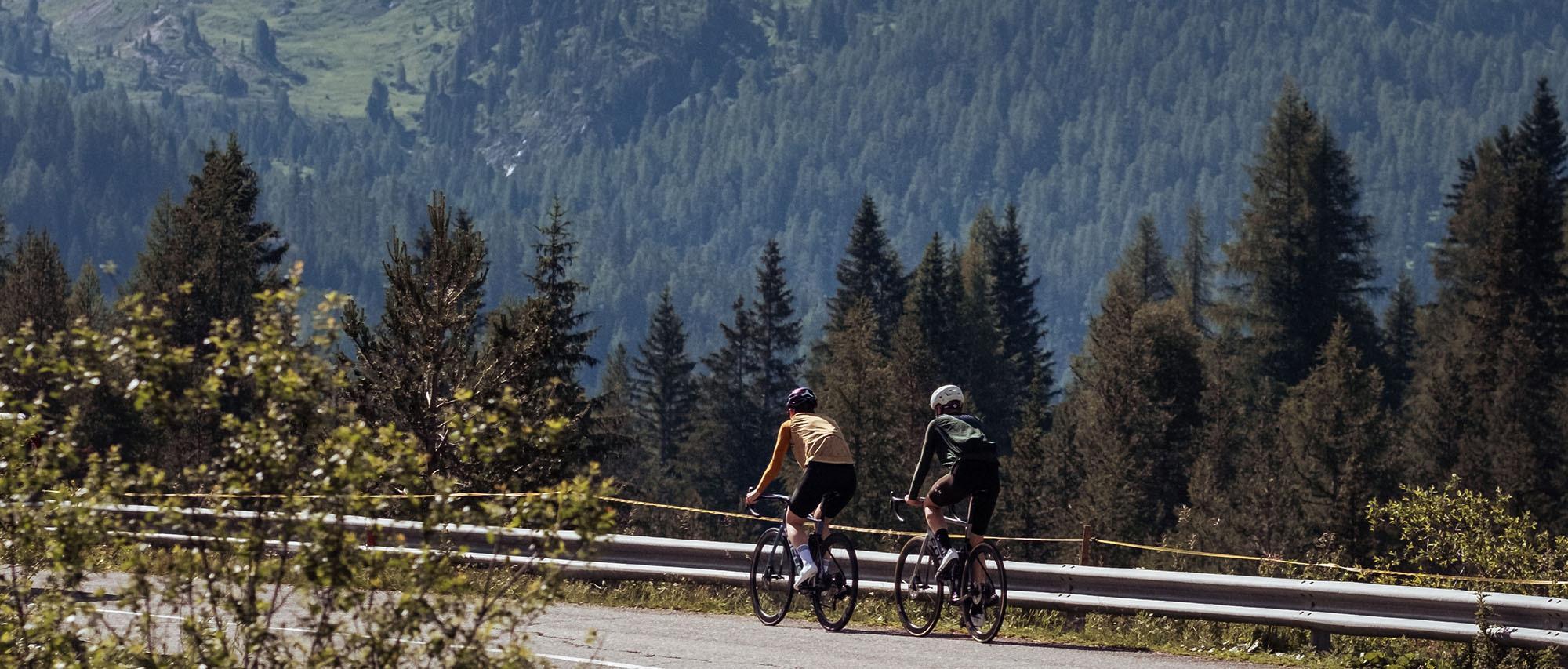 0:50 AM that night.
Martijn and Mike are up to no good, check out this sneaky video they made to find out what their plan was: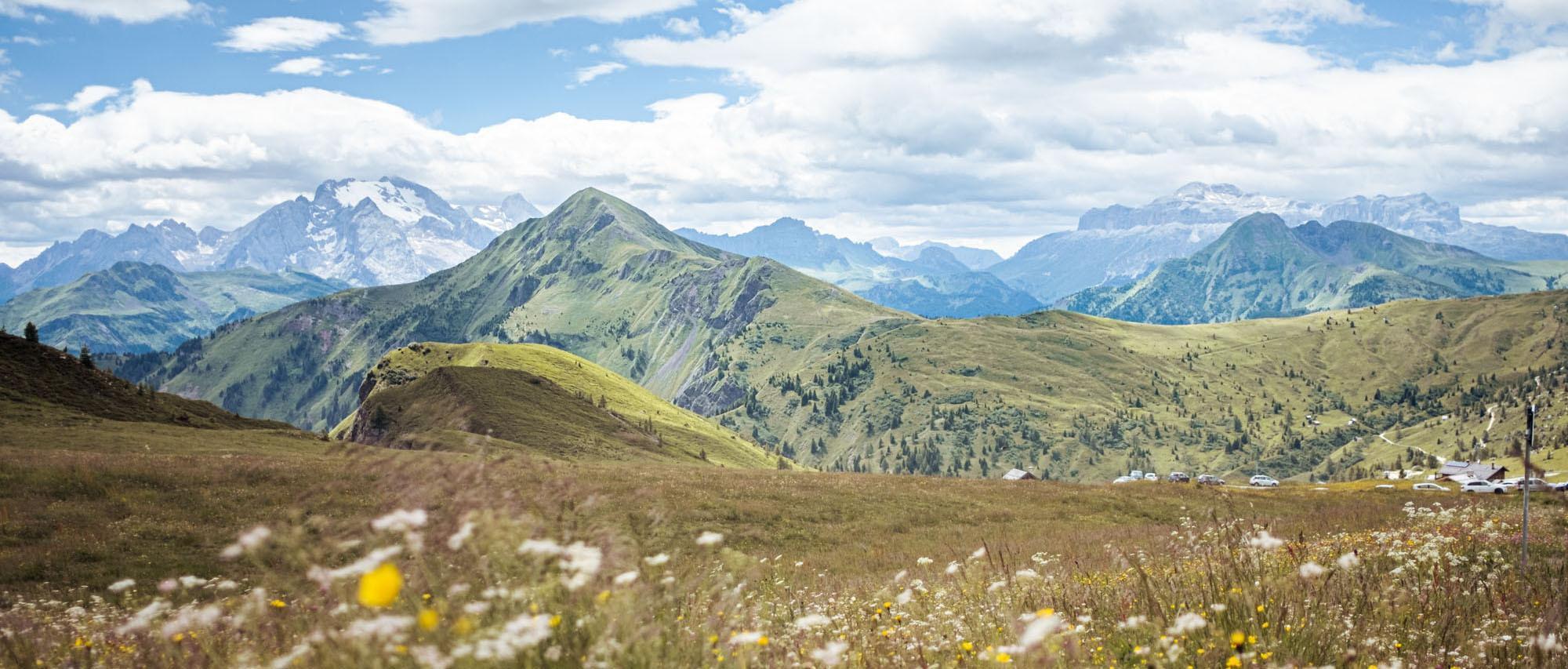 Alarms went off at 6:00 for an early breakfast and last-minute bike-checks. Martijn miraculously found some new confidence and couldn't wait for the ride to start. The first climbs felt easy, we were not in a rush and didn't want to burn our matches too soon. Maybe this relaxed start would catch up with us at the end of the day, but we were just enjoying this perfect start of a long day in the saddle. Passo Campolongo was first, no sweat lost. Passo Pordoi had the boys happily spinning away on their lightest gears, Passo Sella provided stunning views again, and maybe the legs started to give the first hints of a little fatigue setting in, but no-one paid any attention to that, because we knew right after the top is a beautiful lake-side restaurant with excellent cappuccinos.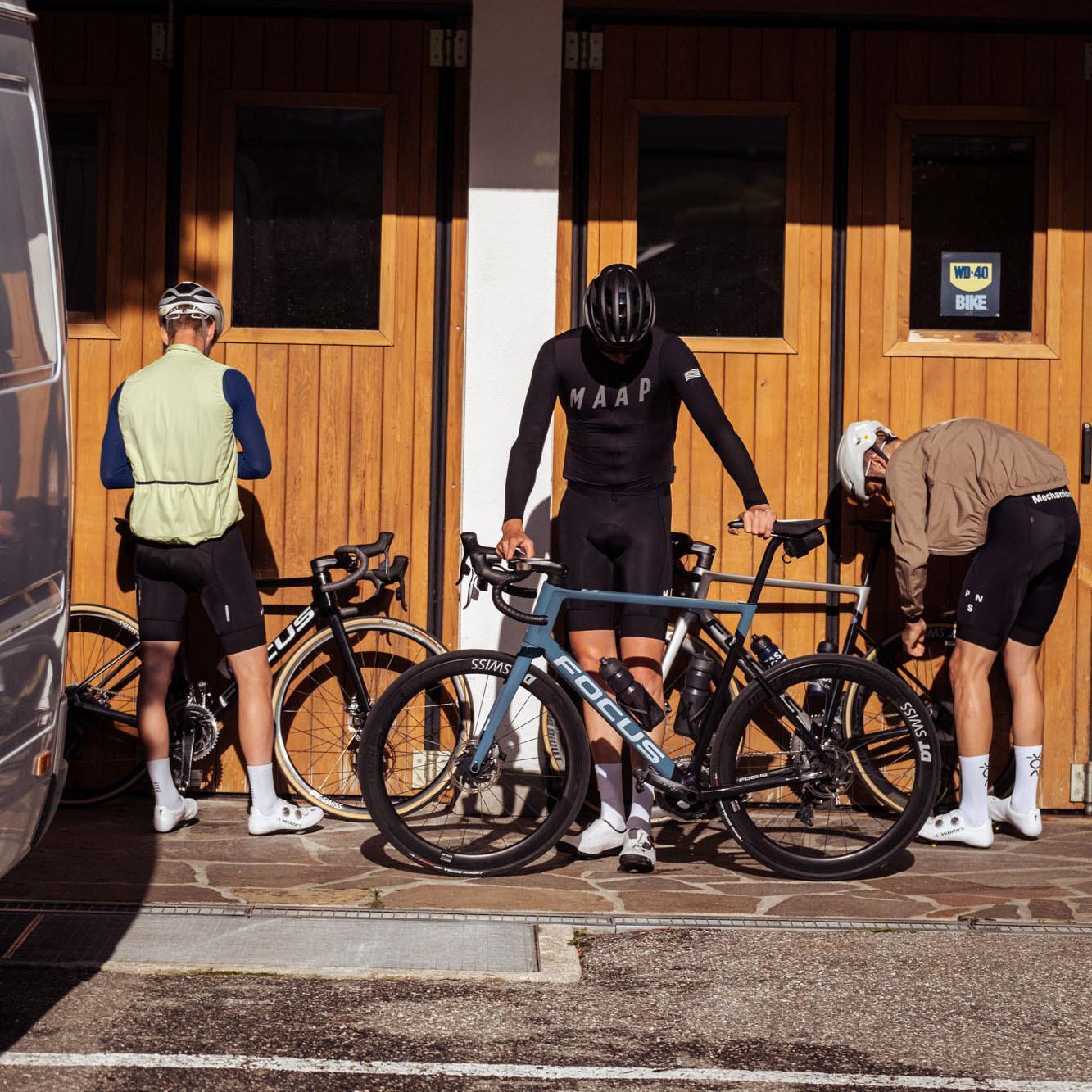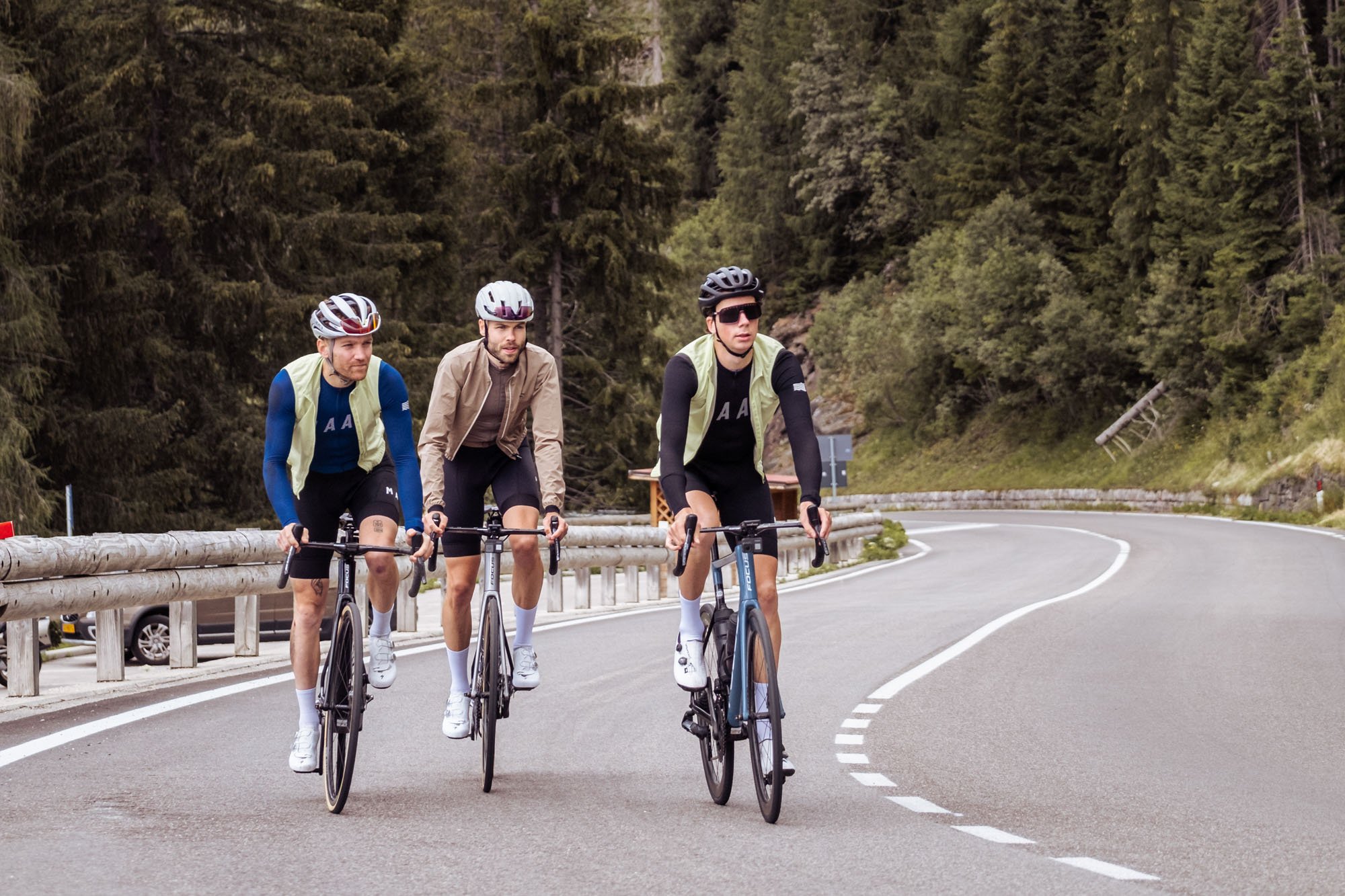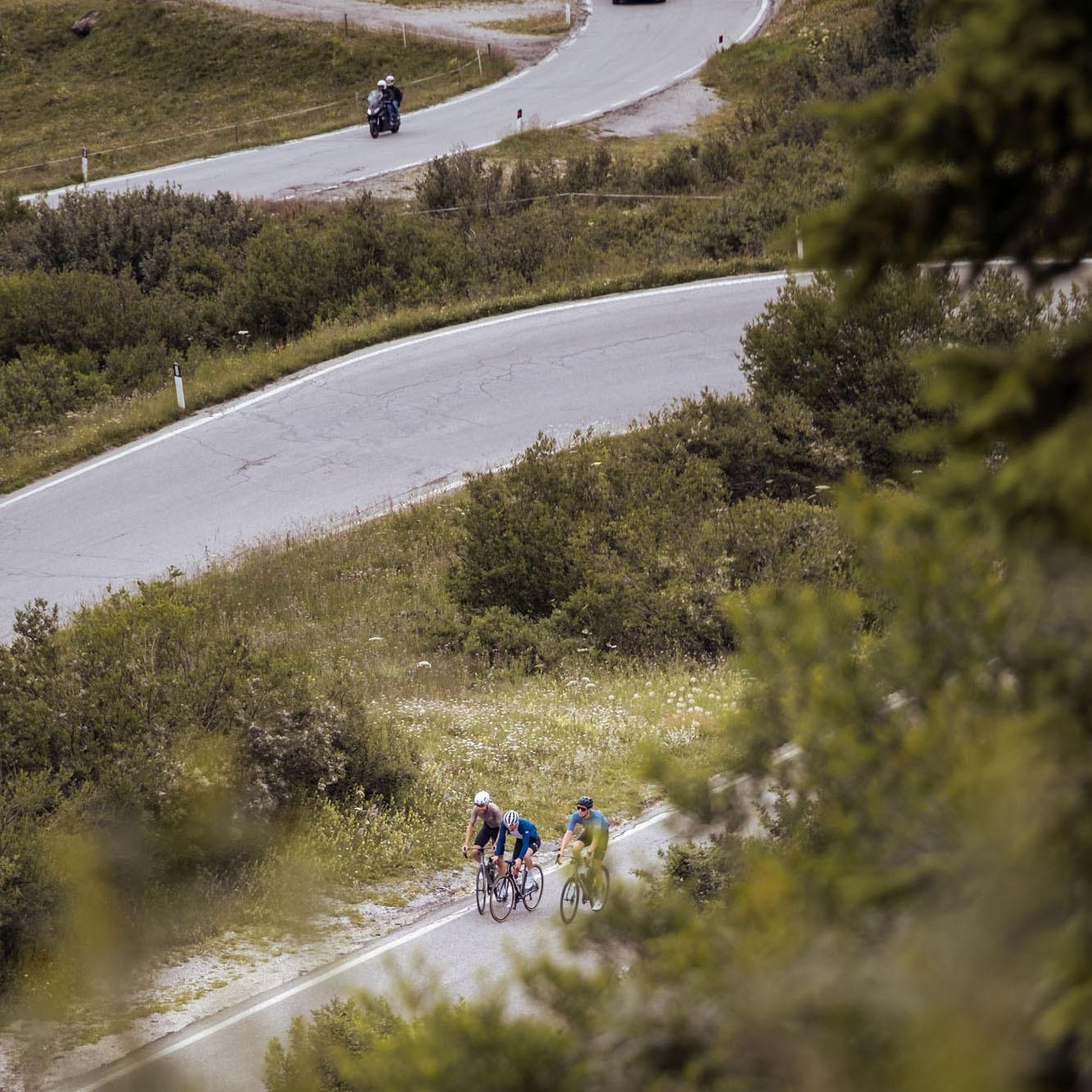 After this quick pitstop, it was back at it right away to climb the small pitch to Grödner Joch while the support team followed and stopped at the most beautiful sections to take some pictures and film this endeavour. Coming down the descent of the Grödner Joch also meant the first loop of our figure-8 route was done. An achievement Martijn celebrating by going into one of the hairpins a bit hot, and giving the tarmac a little kiss. Not an ideal time for romance you might think, the middle of a 200km ride through the Dolomites, and you would be right.
Luckily the bike was unharmed, but his bib shorts were a definite write-off. We've watched enough Tour de France stages to know the first thing you do after a fall is get back on the bike, so we quickly set off again, with the monster climb of Passo Giau up next. This was the climb our host Klaus warned us for, the longest and steepest of the day, and he wasn't joking…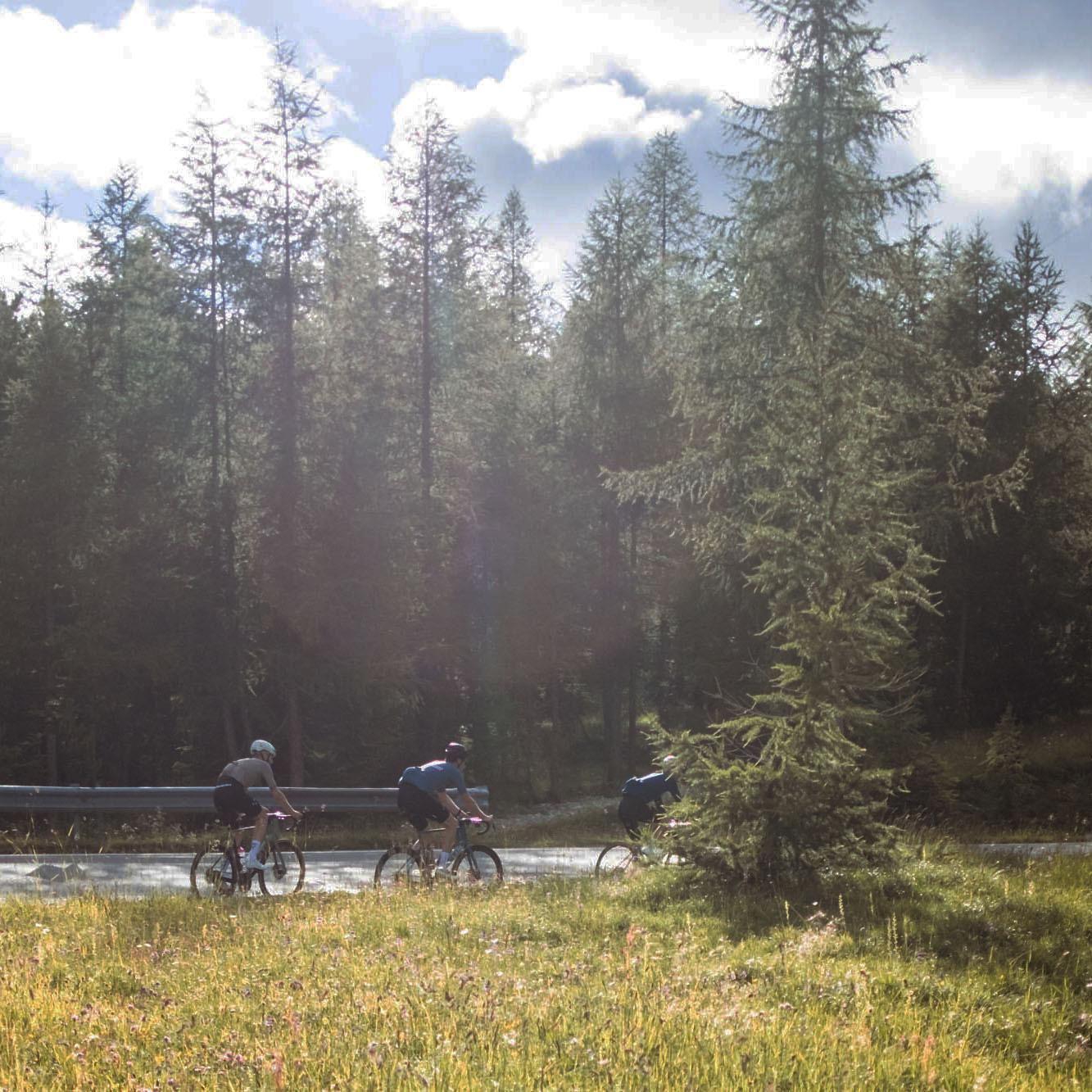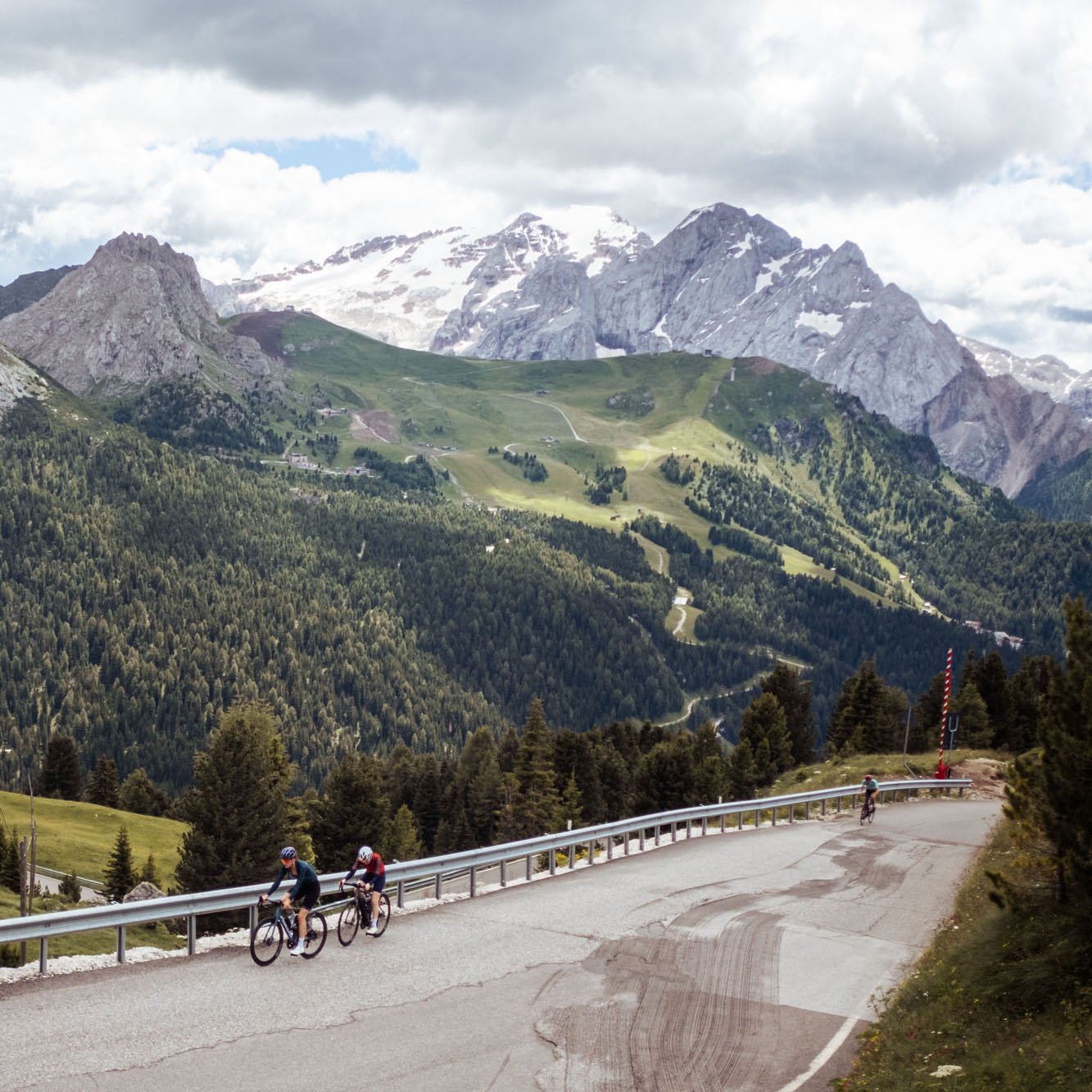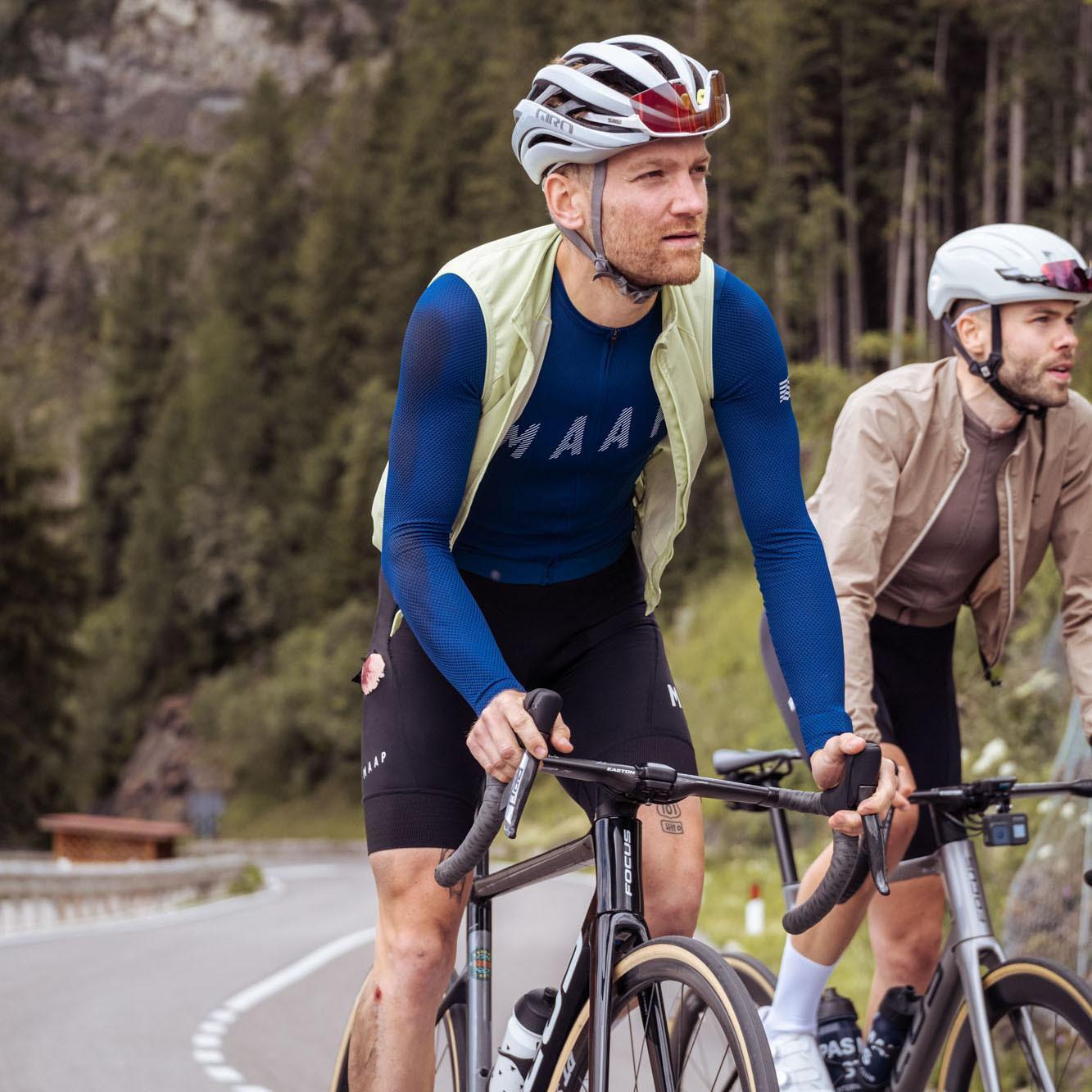 When we reached the top of this endless but crazy beautiful 6th pass we noticed what time it was for the first time today. 3PM and we hadn't even thought of having lunch yet, our legs felt empty, and we were only half-way the elevation we planned for the day… Did we really fall into that trap again? We quickly grabbed an energy gel and promised each other we'd go for lunch at the bottom of the descent…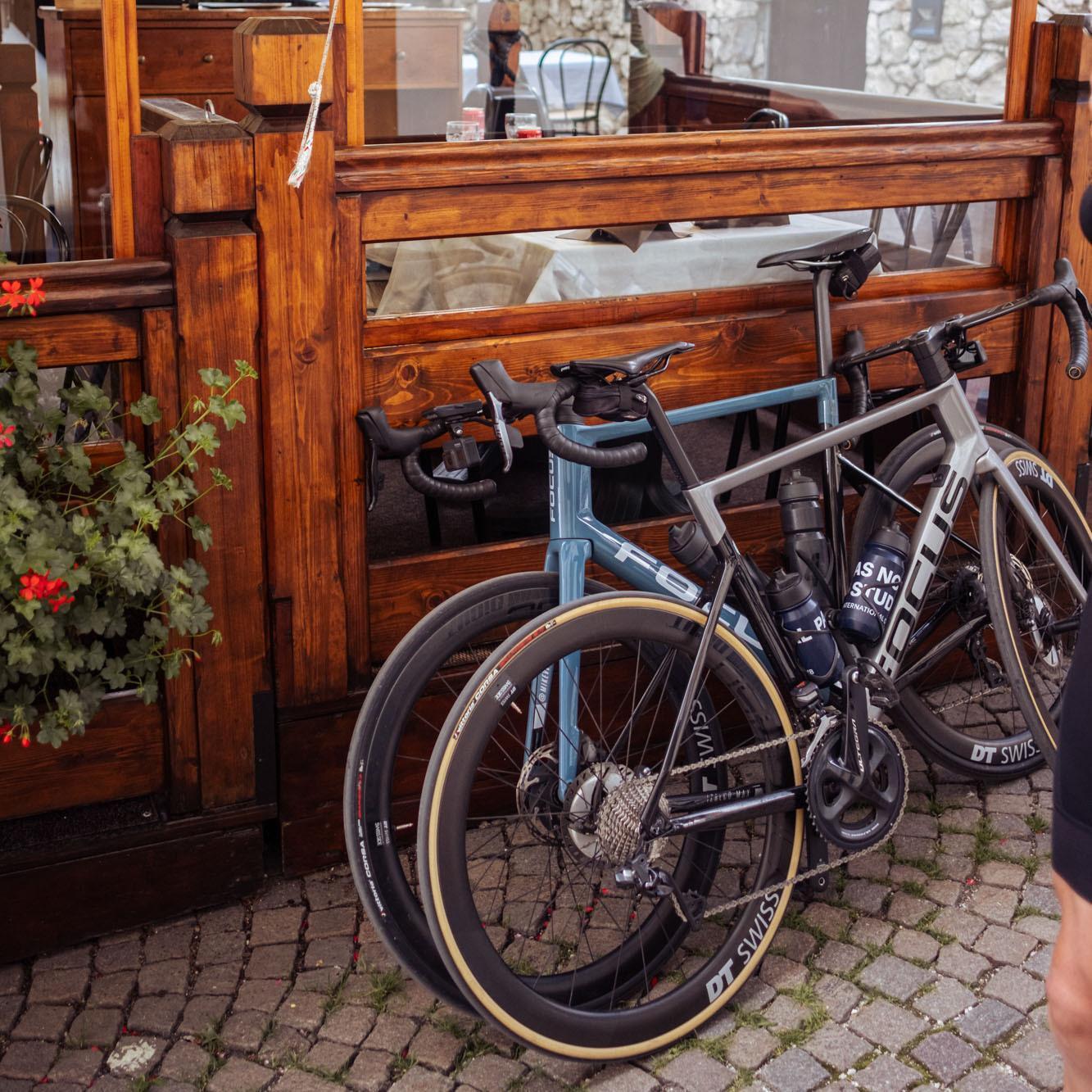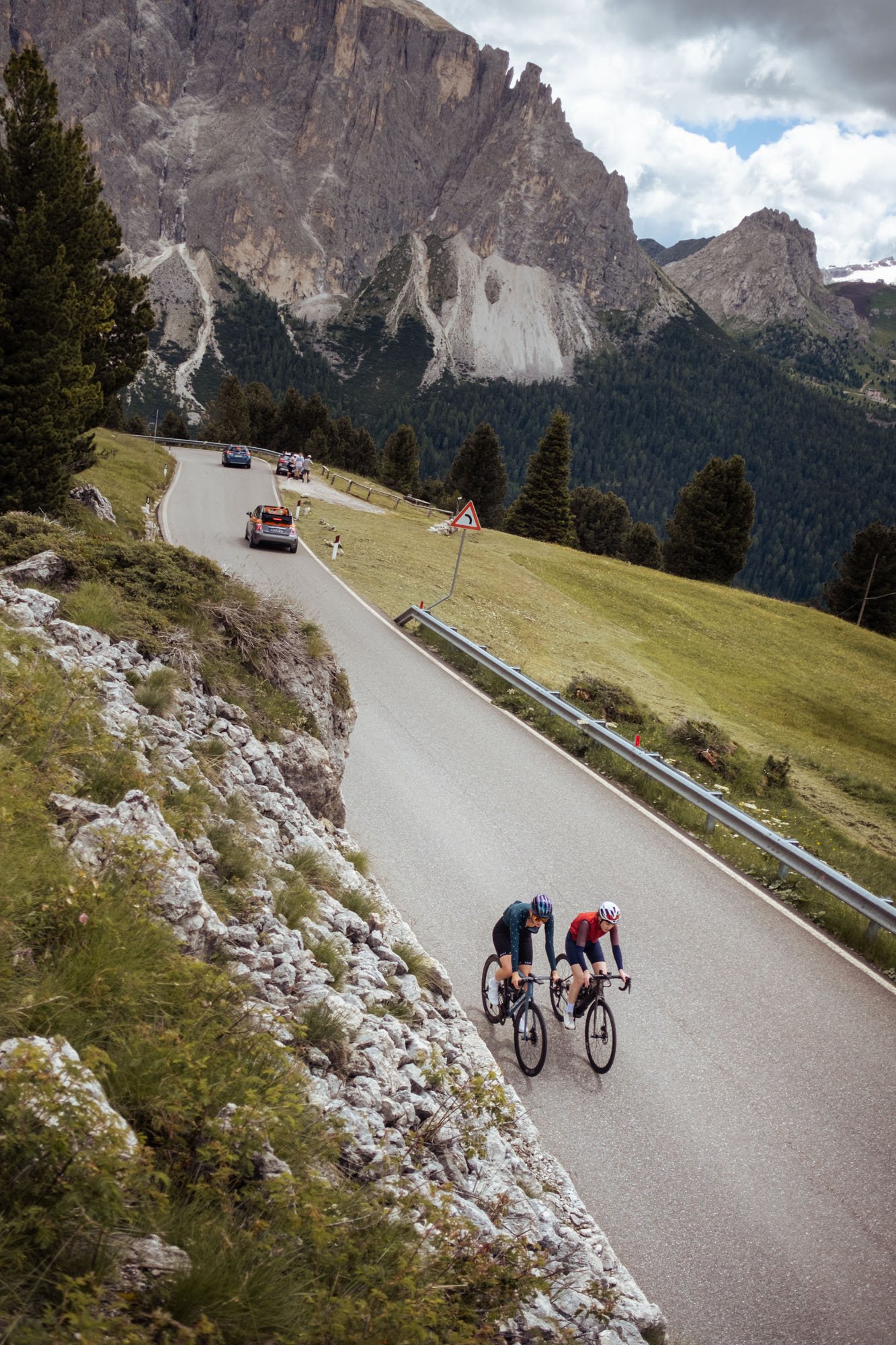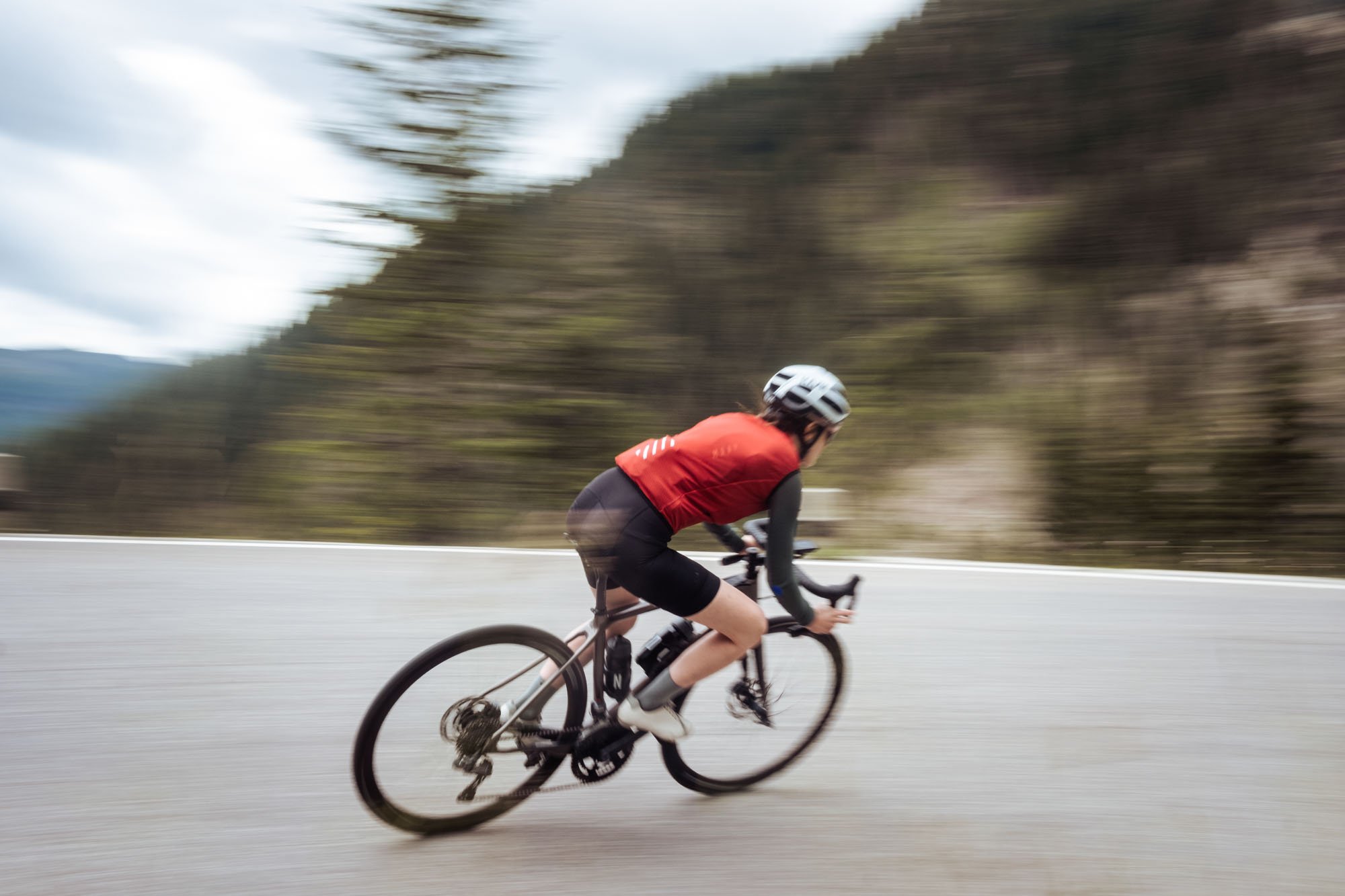 4PM: What next?
4PM: pizza lunch and a discussion about what we'd do with our plans for the rest of the day. A hard choice, but we decided to skip the additional climb of Tre Cime. We were empty, time was running out and we were mentally 'geknakt'. That meant we had one long climb left, Passo Valparola, 15km with zero conversations, some tunes by Roel, and a little scatological accident of our filming crew. By the time we hit the top of Valparola at 2.168m we felt a natural high of knowing we were done, and we even enjoyed the last very very cold descent into Badia. We had earned a beer, or two.
Sunday
Sunday was a last easy day of stretching our broken legs, more beautiful sights, with a little hidden gem that Klaus recommended us, and we will pass it on to you: Passo delle Erbe.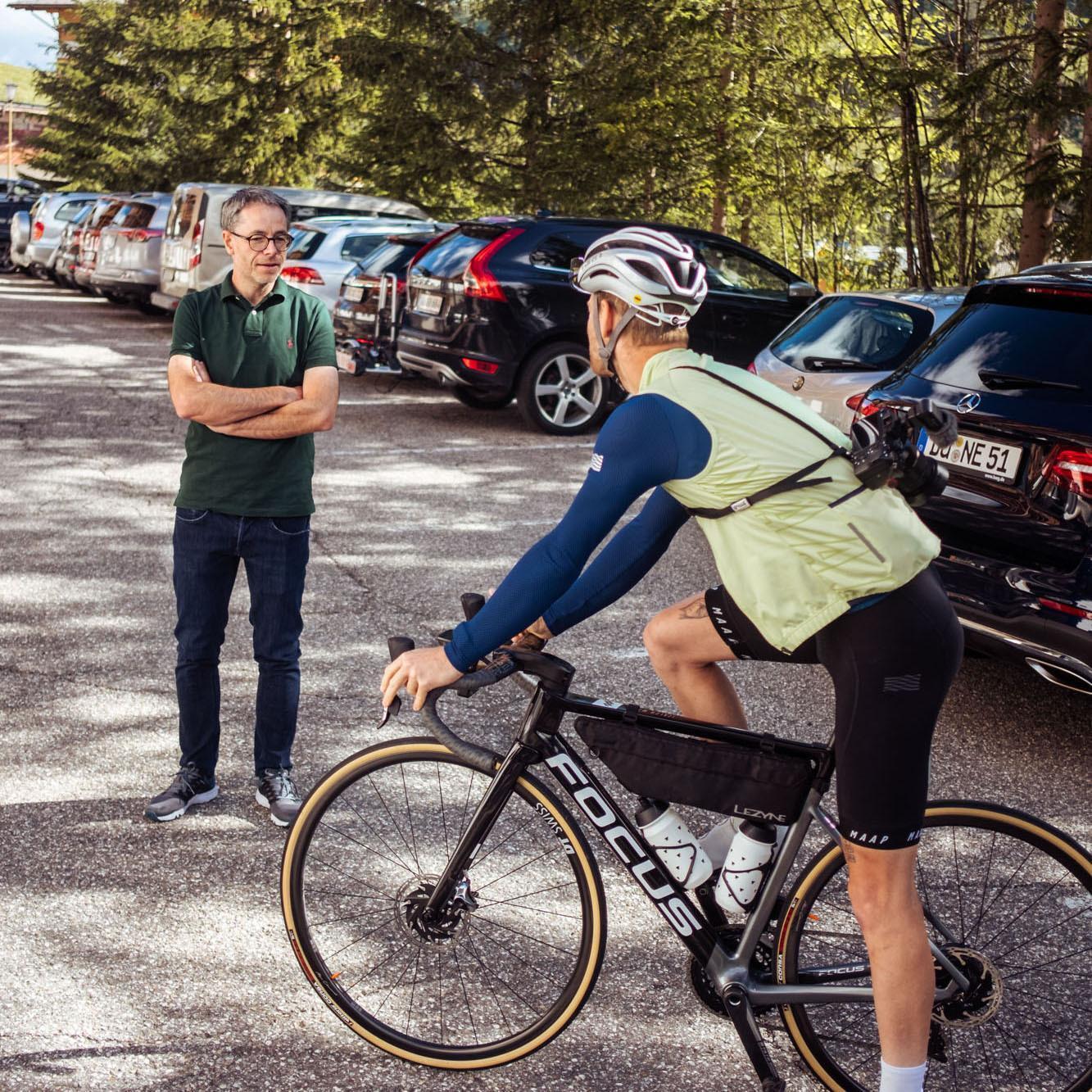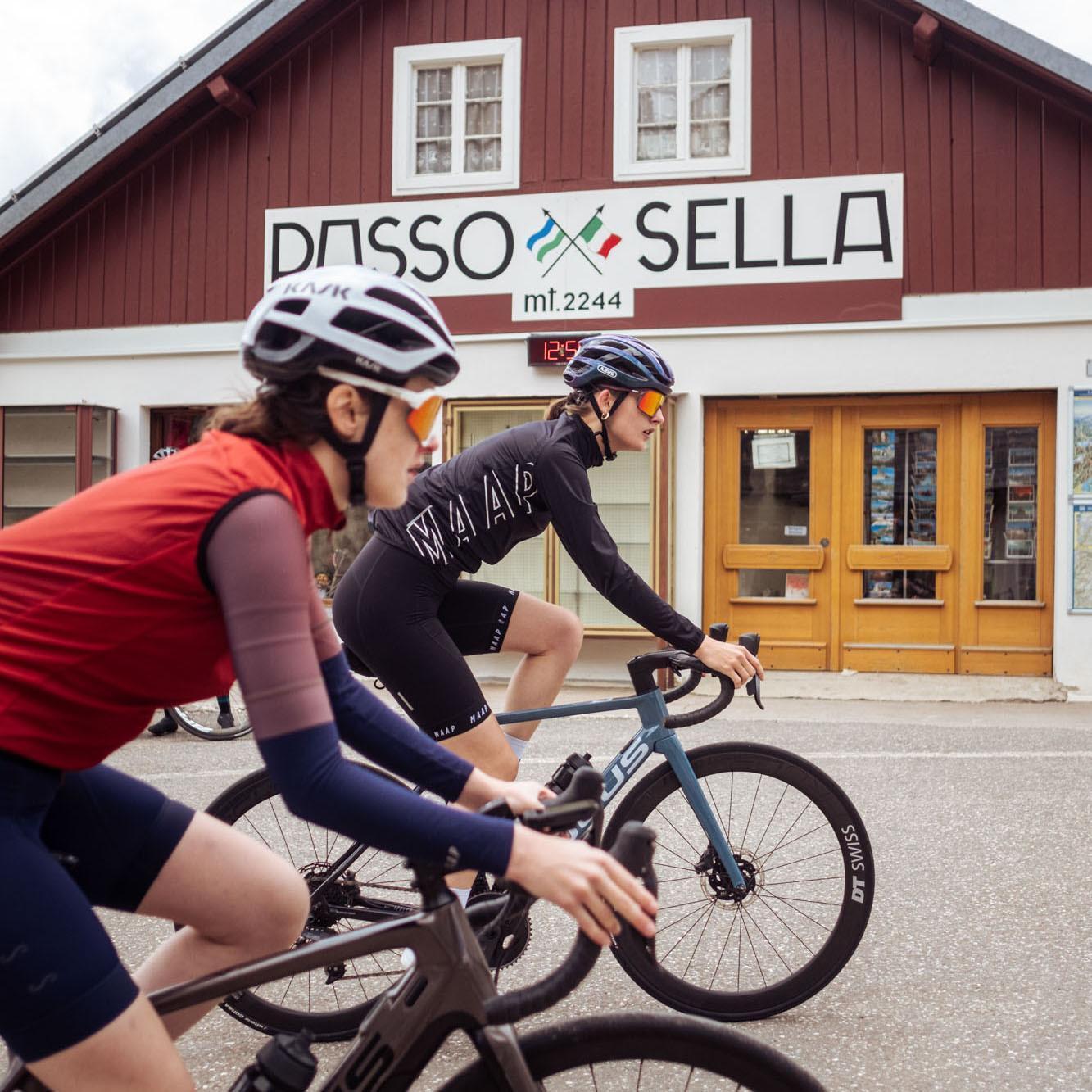 We all hope we can visit the Dolomites again next year, because we know there's a lot left to explore, maybe even a little off-road section as well :)
See you next time! Martijn & the crew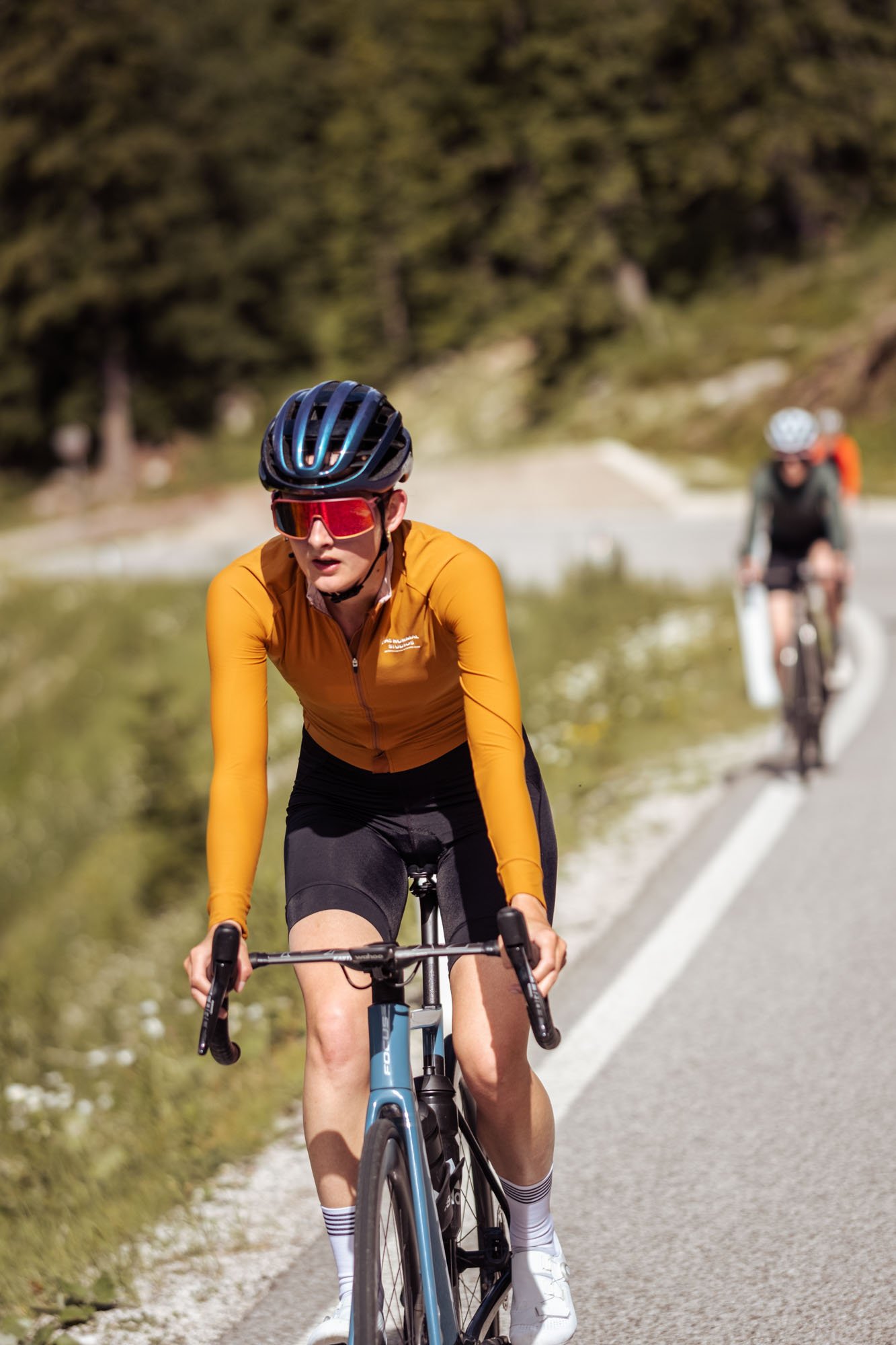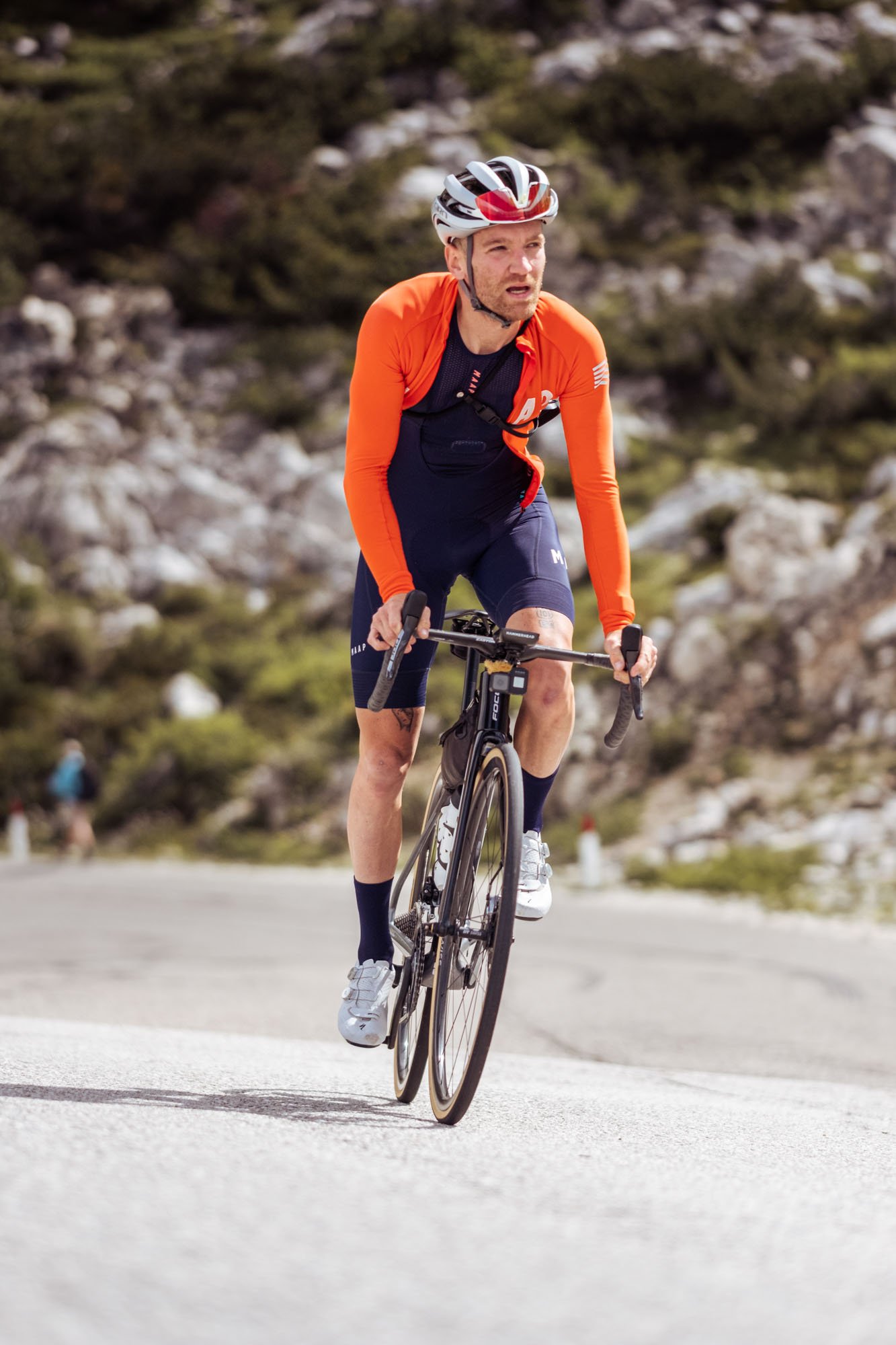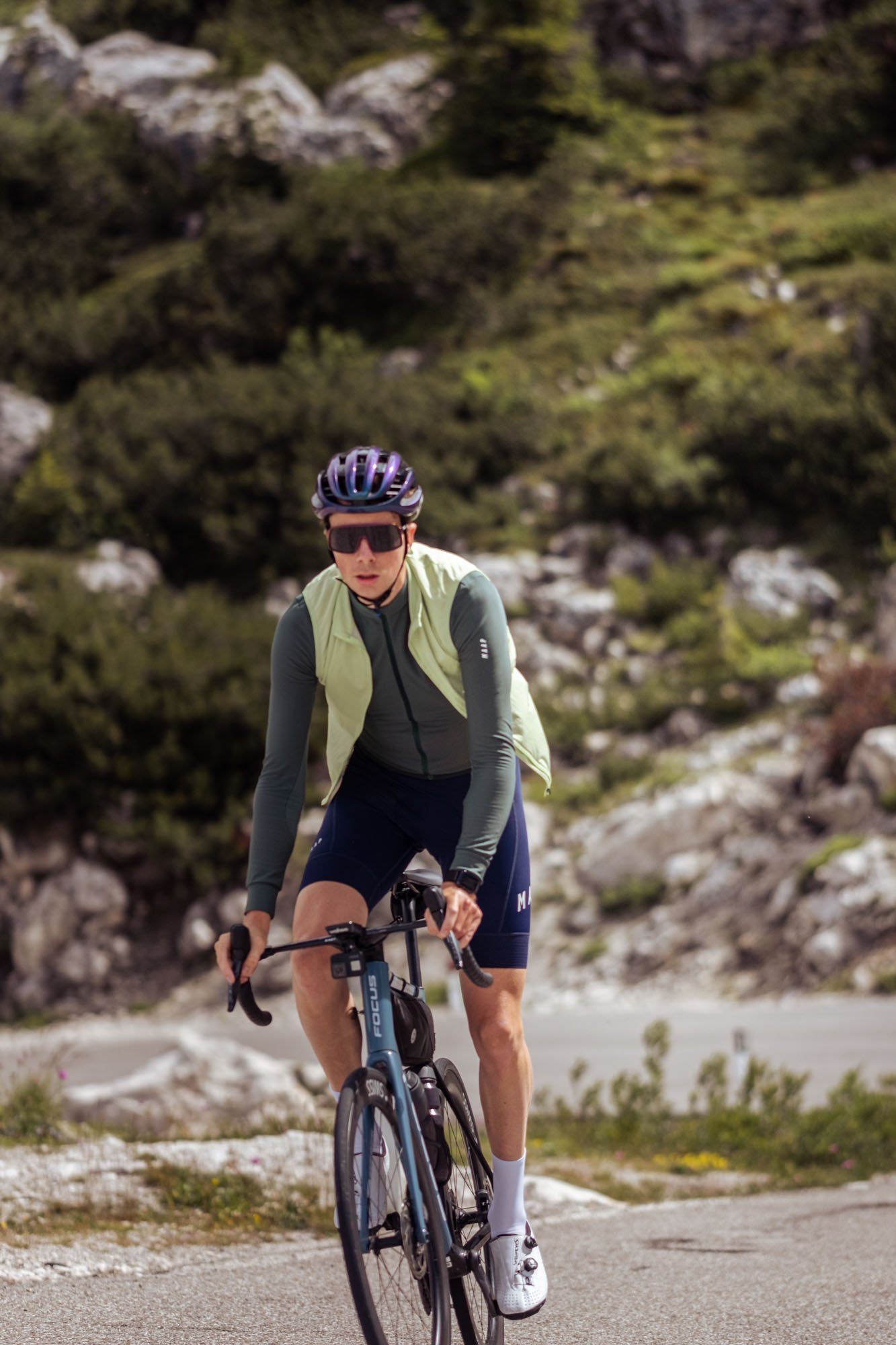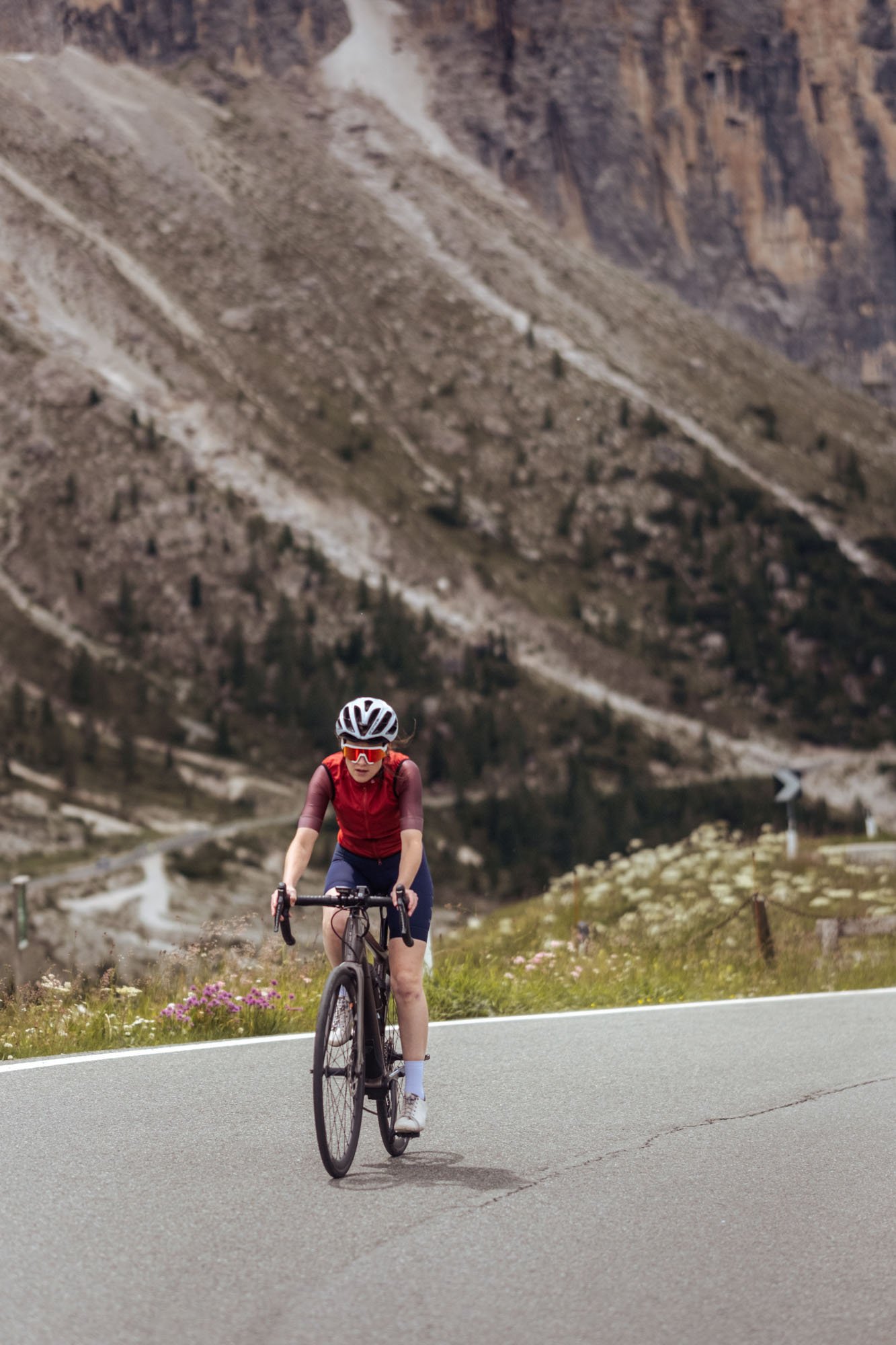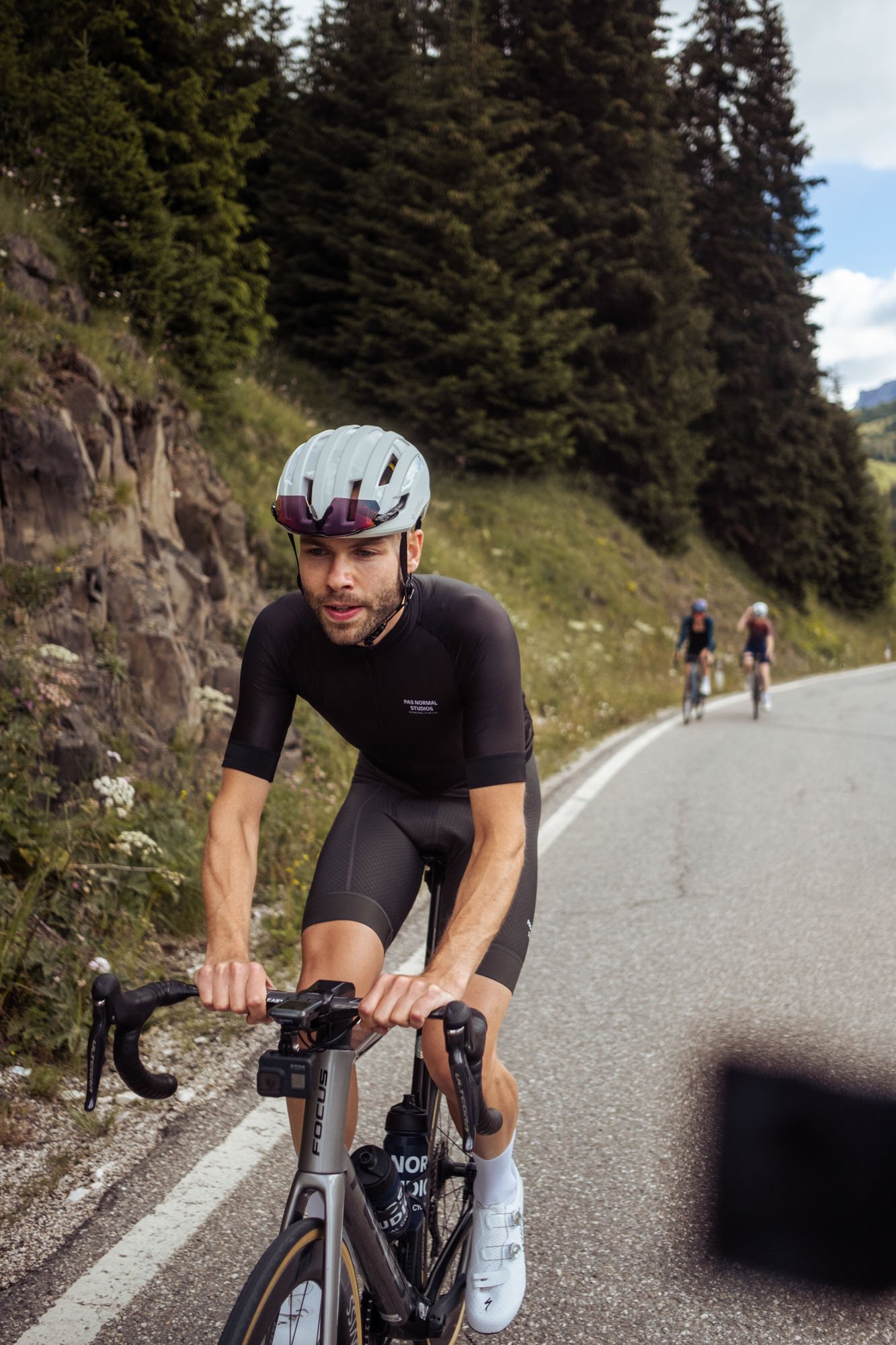 Special thanks to Hotel Melodia Del Bosco hotel in Badia.
Shoutout to Klaus for hosting us at this very cycling-friendly hotel, with very tasty and carbs loaded dinners and a massive garage dedicated only for bikes!