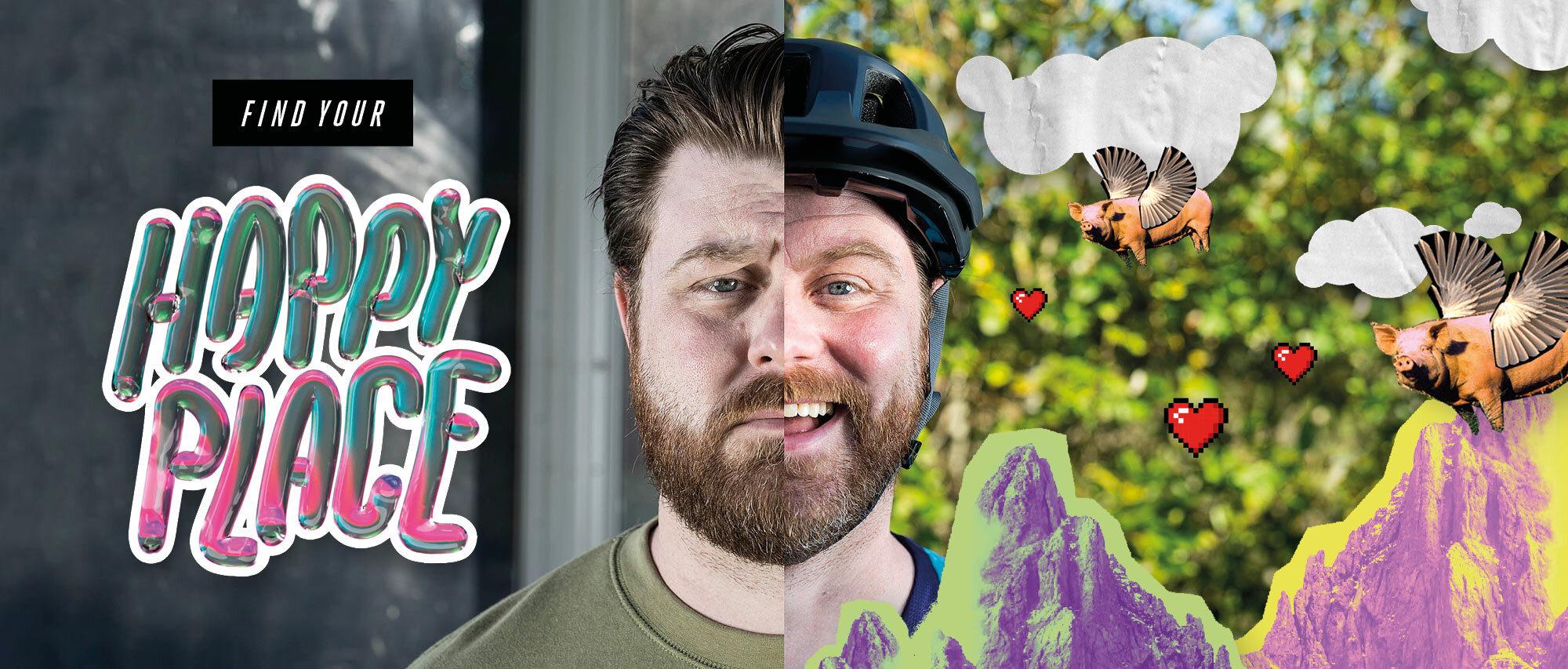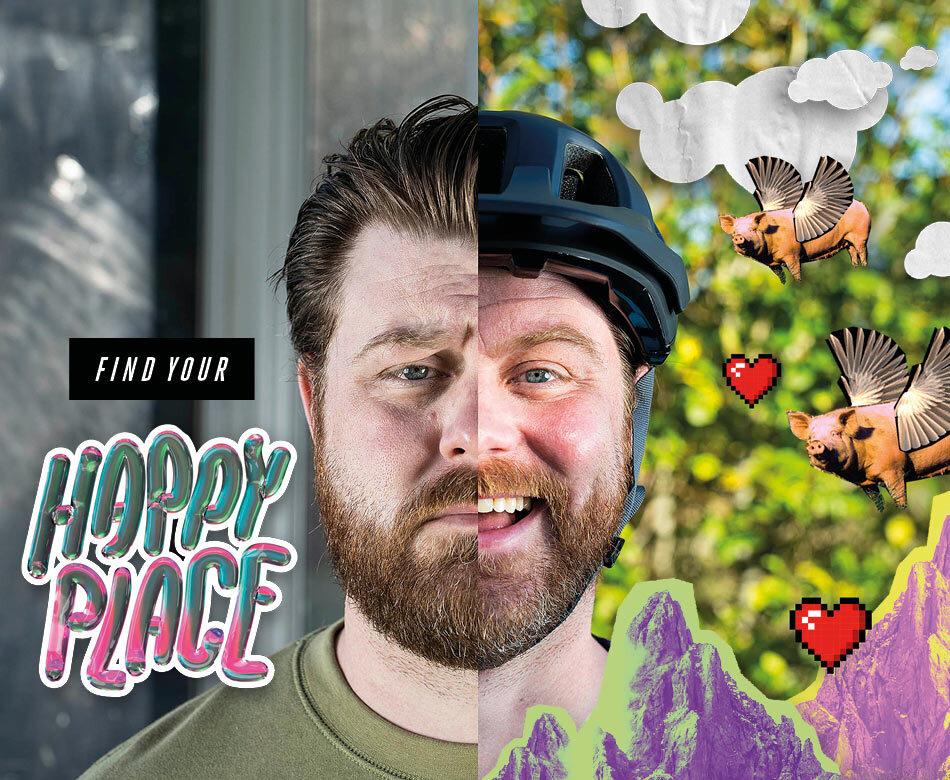 Sometimes life can be tough, sad, or just boring. Every one of us experiences times in life where daily tasks are endless and full of tristesse, even interacting with our friends and family members can become an annoying effort. Sometimes every single day feels like a rainy, foggy morning at the beginning of autumn. Sometimes everyone feels like Dave.
Have you ever tried to find your happy place?
will Dave
find his
happy place
?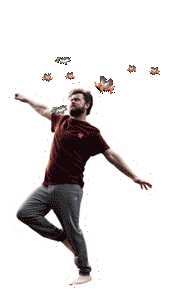 Sometimes we have to find
new order, maybe get a
little push, or find
new inspiration
and find our
own new
happy place
.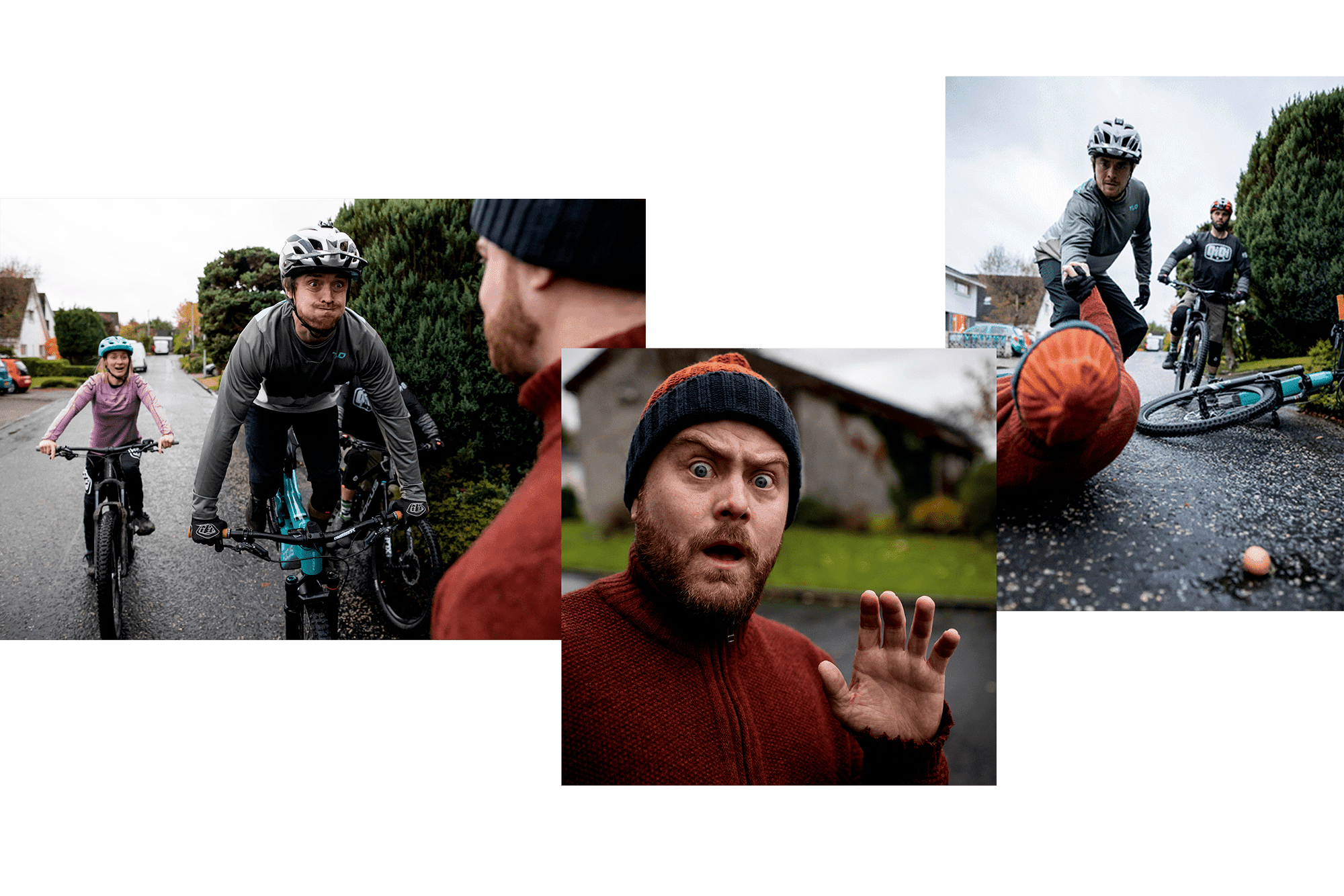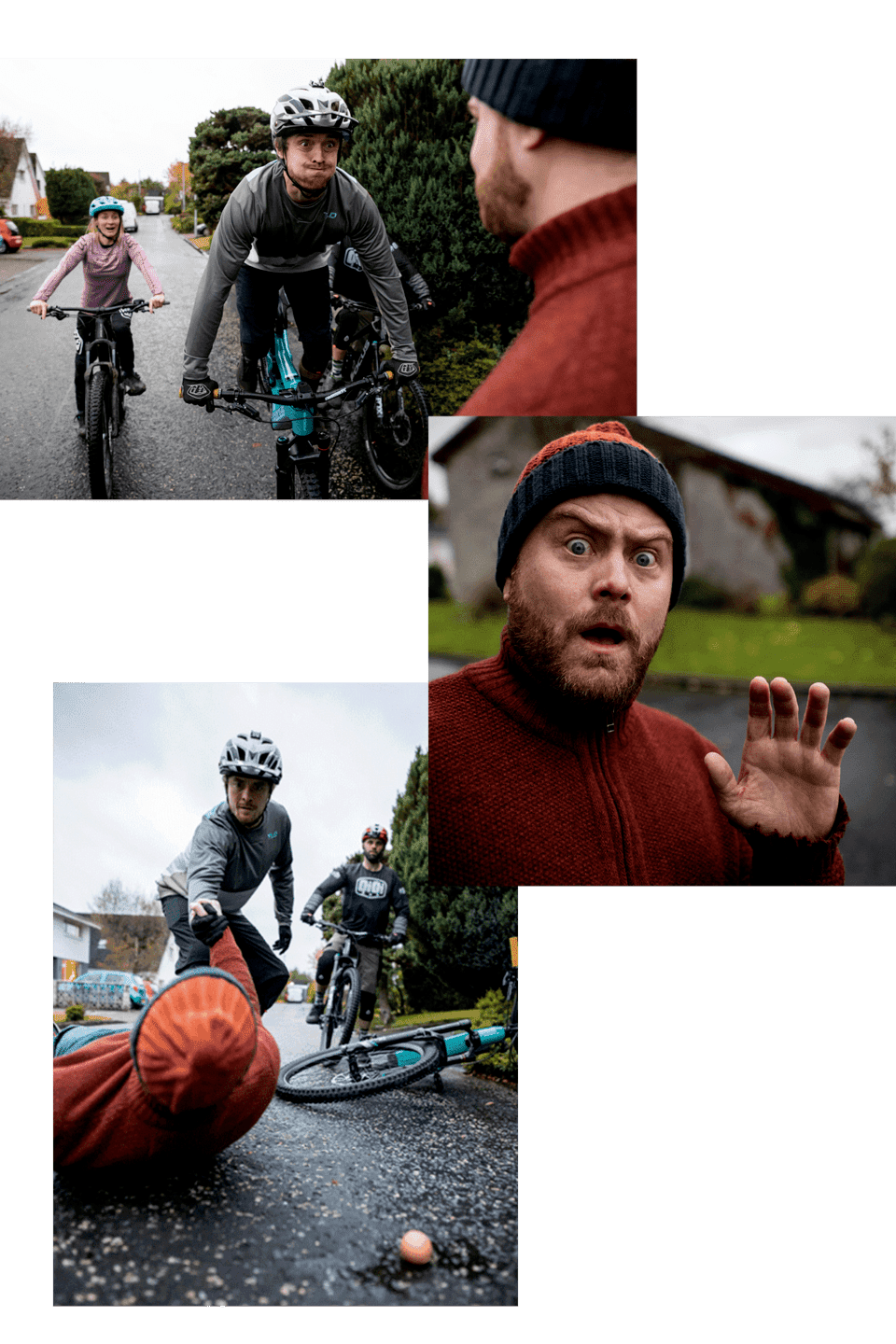 We believe eMTBs have the power to make people happier than ever before.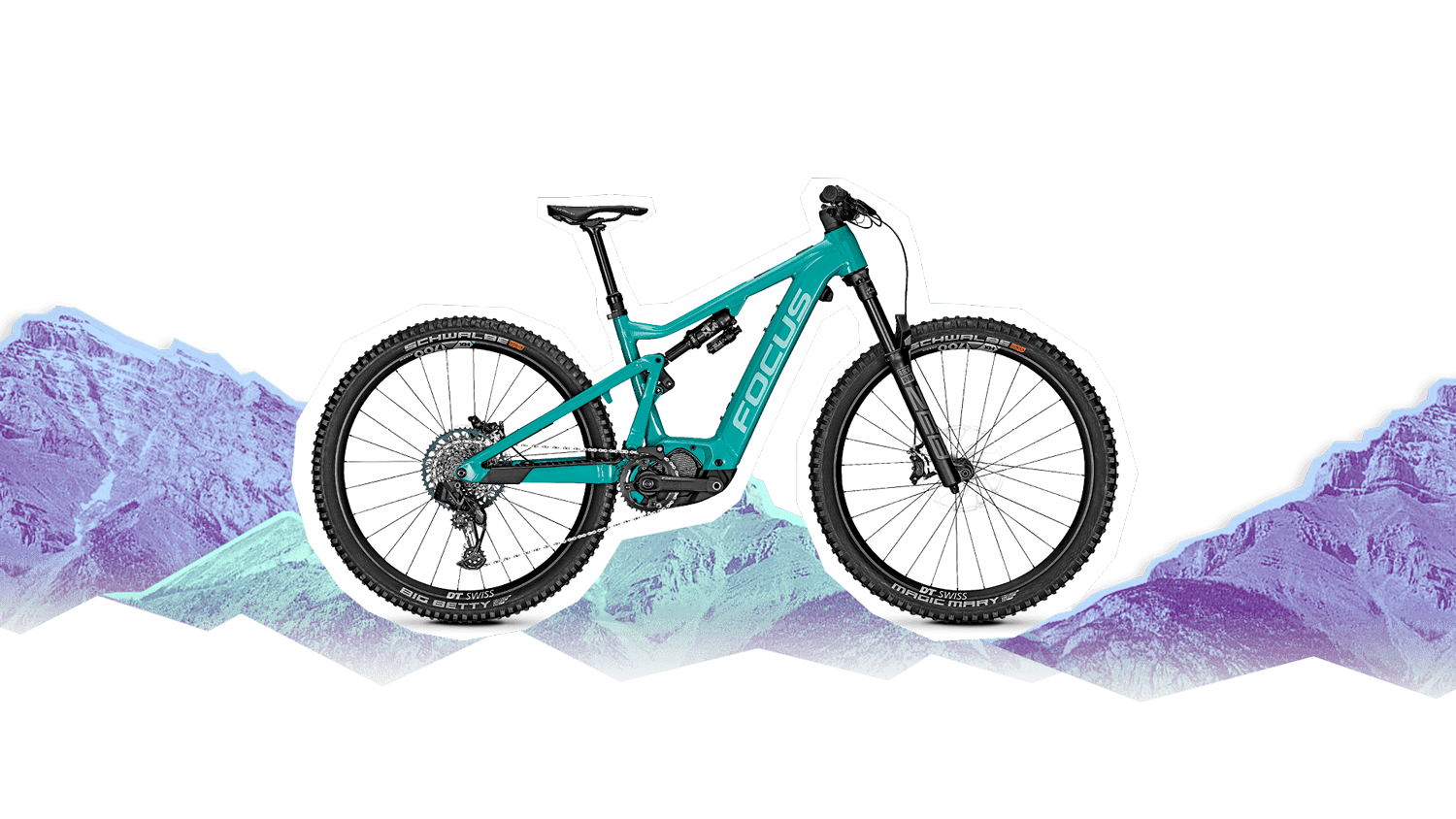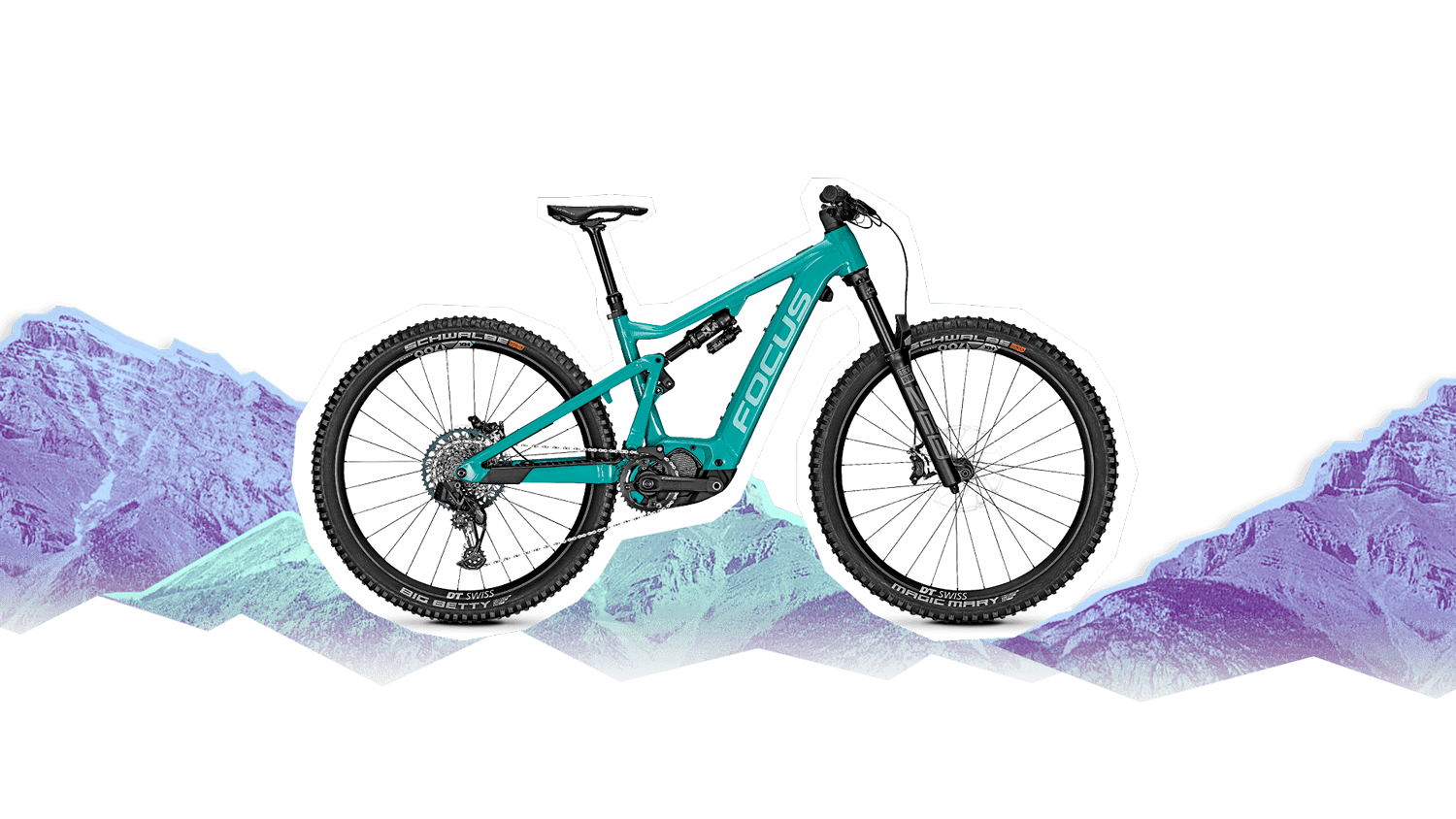 There is not the one happy place in life. For some it is yoga, for others, it is painting. For Dave we know now: it is the time on his e-MTB. Meeting new people, making friends on bikes and riding together.
We are sure, that everyone can make the experience of a great ride. Even on rainy days, you feel good after riding your bikes, even after an annoying day at work grabbing your bike will relieve tension and make it better. Regardless of your riding skills, this bike will take many people to their happy place.
Dave's hunt for happiness
Why has the JAM² 7. series the potential to make you happy?
We believe that e-MTBs have the power to make people happier than ever before. We don't make them to win races, to be faster than everyone else - we make them because they make people smile. This bike takes the riders to their individual happy place. Either during some fast downhill runs, big jumps or scenic climbs to the top of the highest mountains.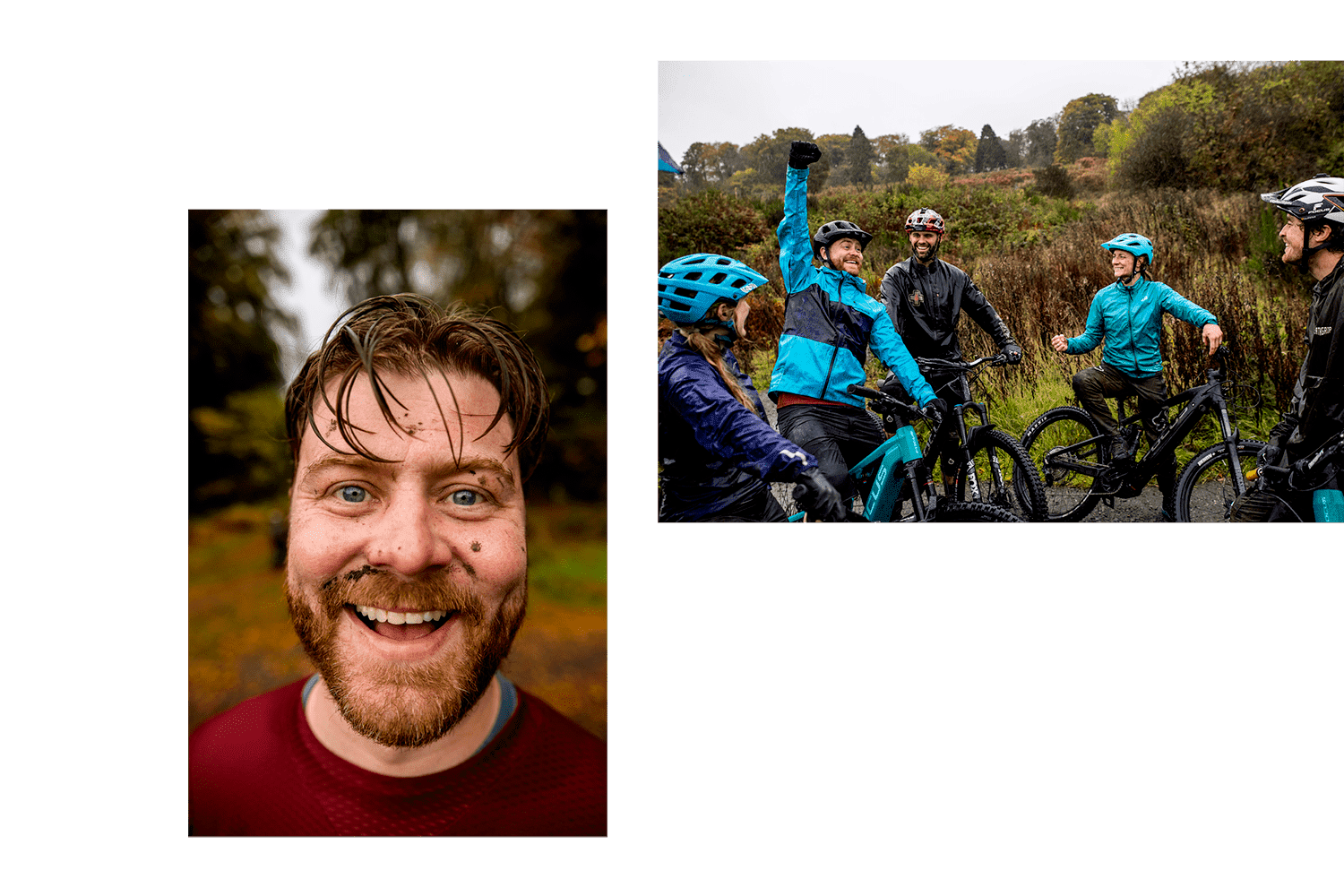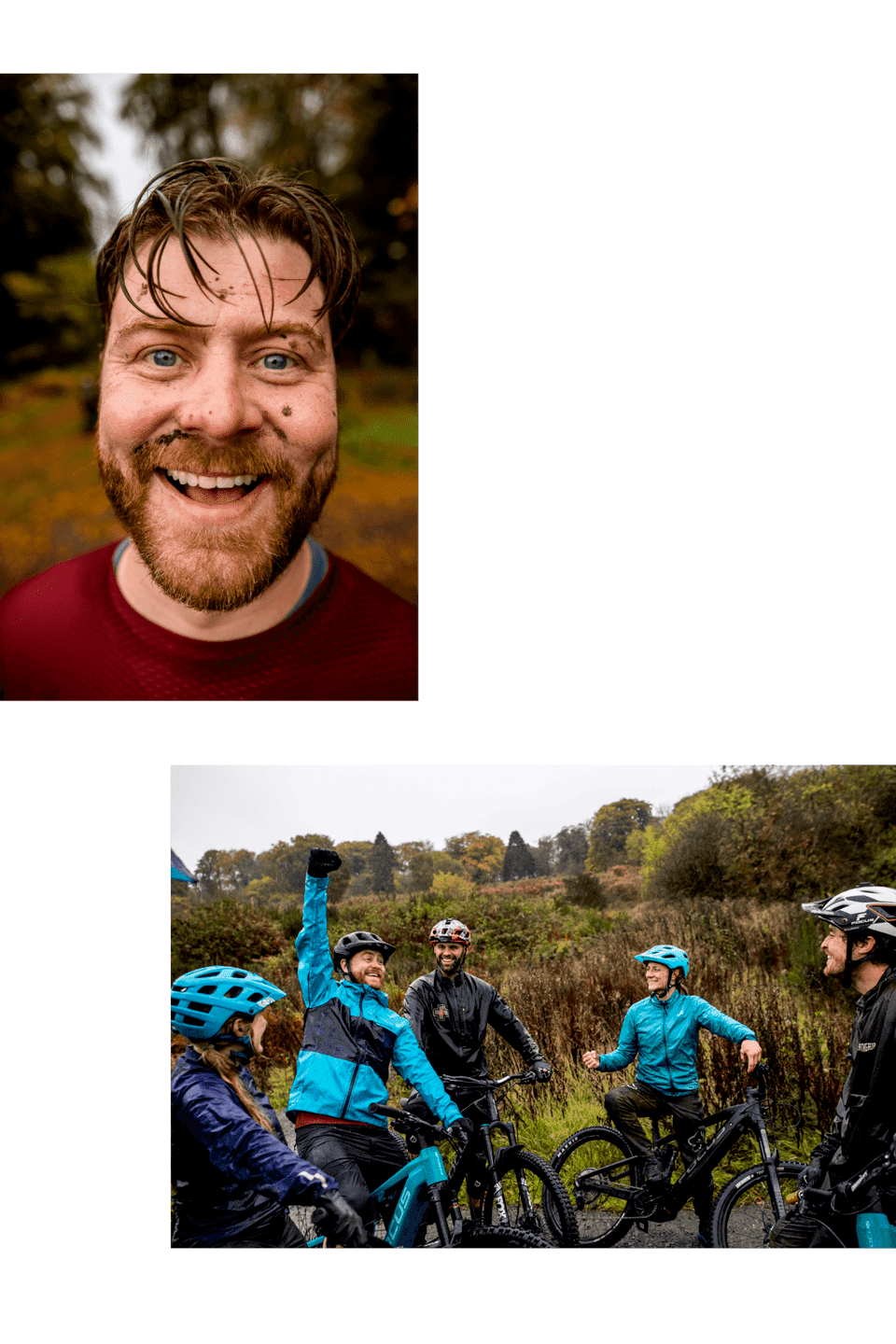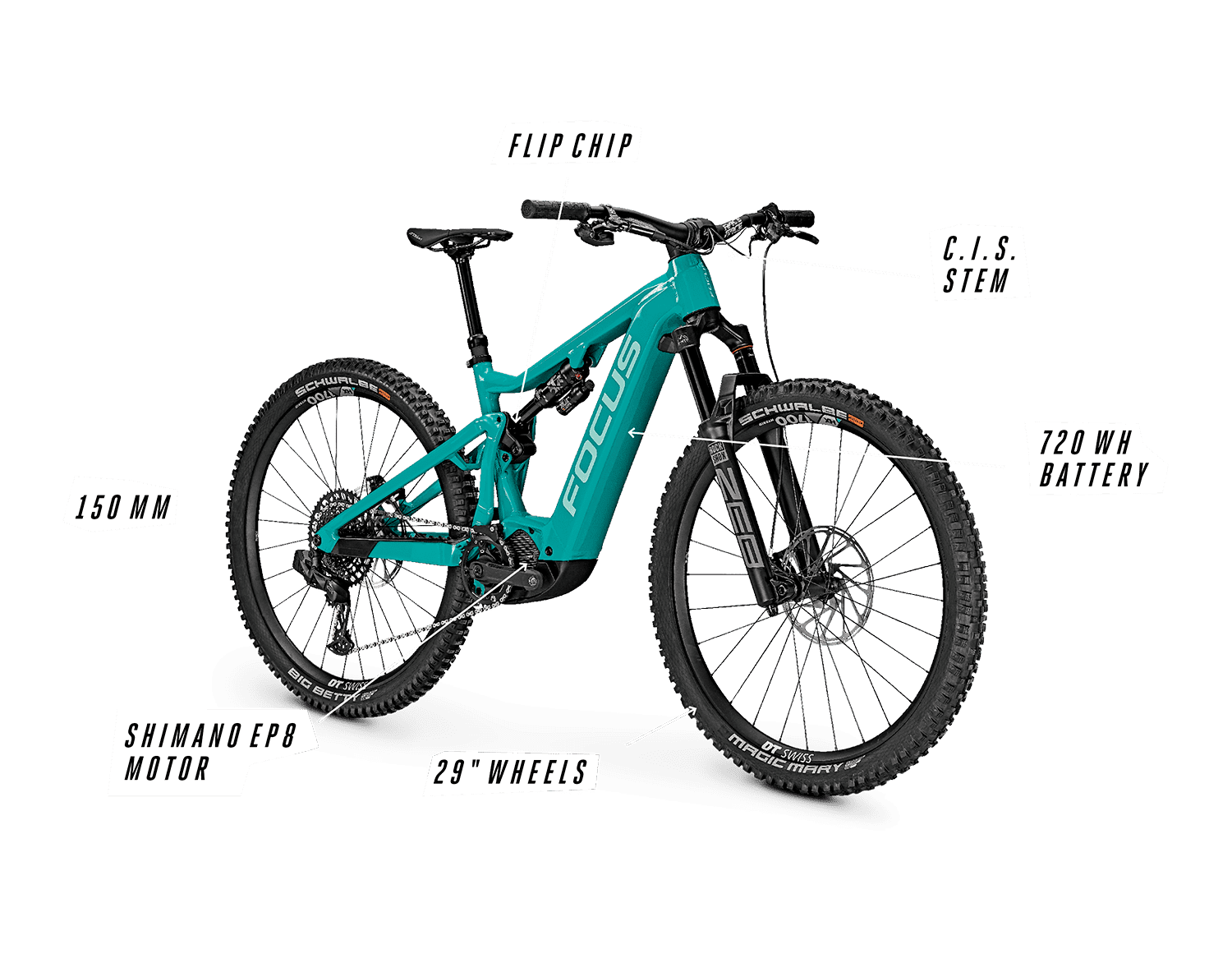 geometry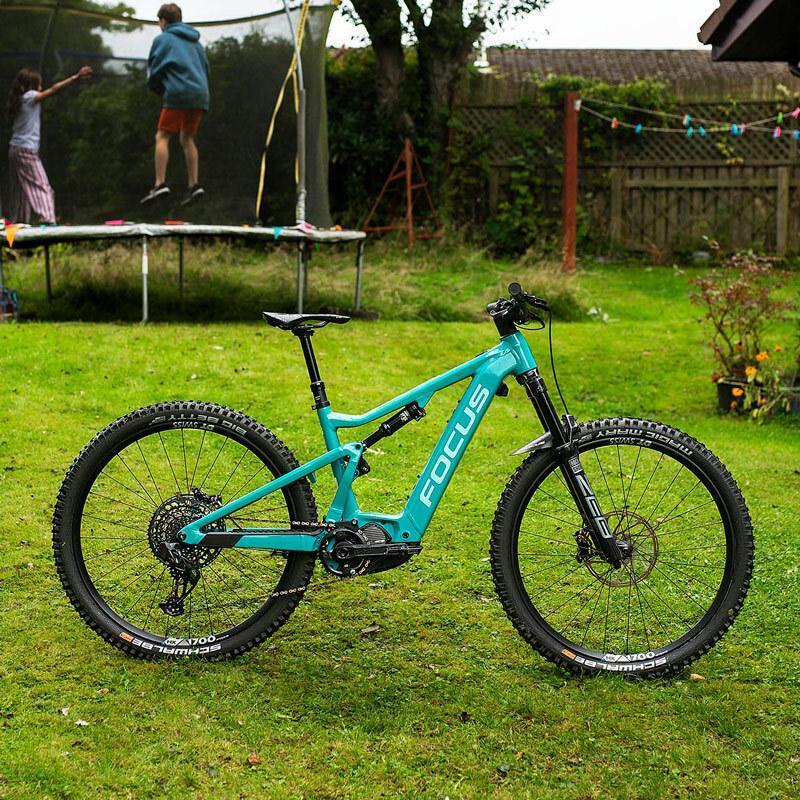 This bike will make riders from experts to beginners, with different preferences happy and bring them like that to their happy place. Why? Because the bike's geometry supports various riding styles and it has a great ability for climbing and descending. For a fast riding style, the geometry is even adjustable with a FLIP CHIP. The new position of the shock brings benefits for all types of riders with a lower centre of gravity and lower stand-over for better handling.
Integration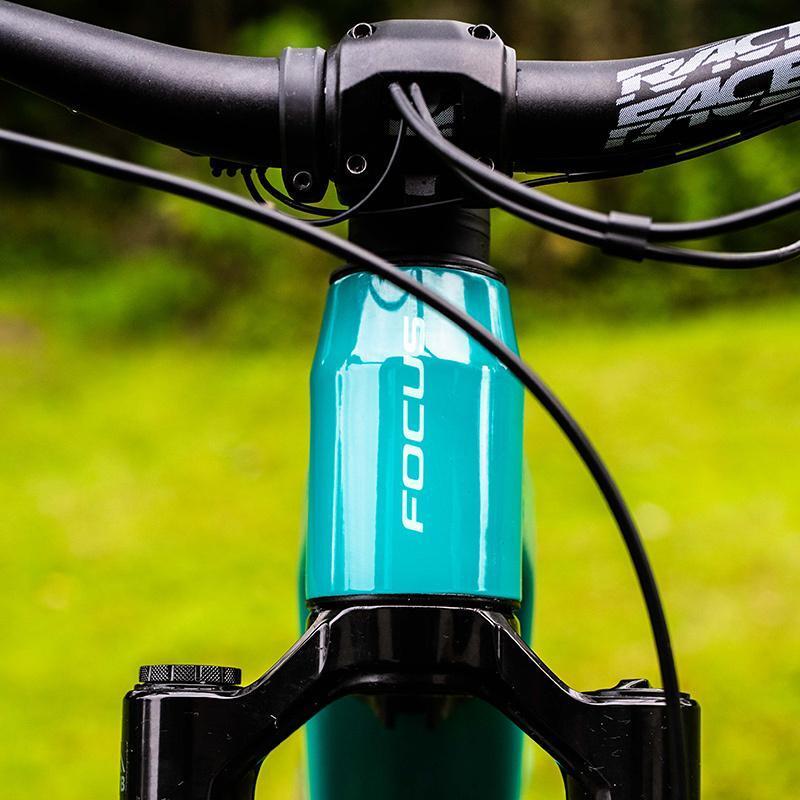 With our integrated C.I.S. stem you will experience seamless shifting, great details like the integrated USB-C plug and a removable battery will make you happy every day. The cherry on the cake: all cables, the battery and the e-drive are completely integrated and create the clean look of the bike.
strength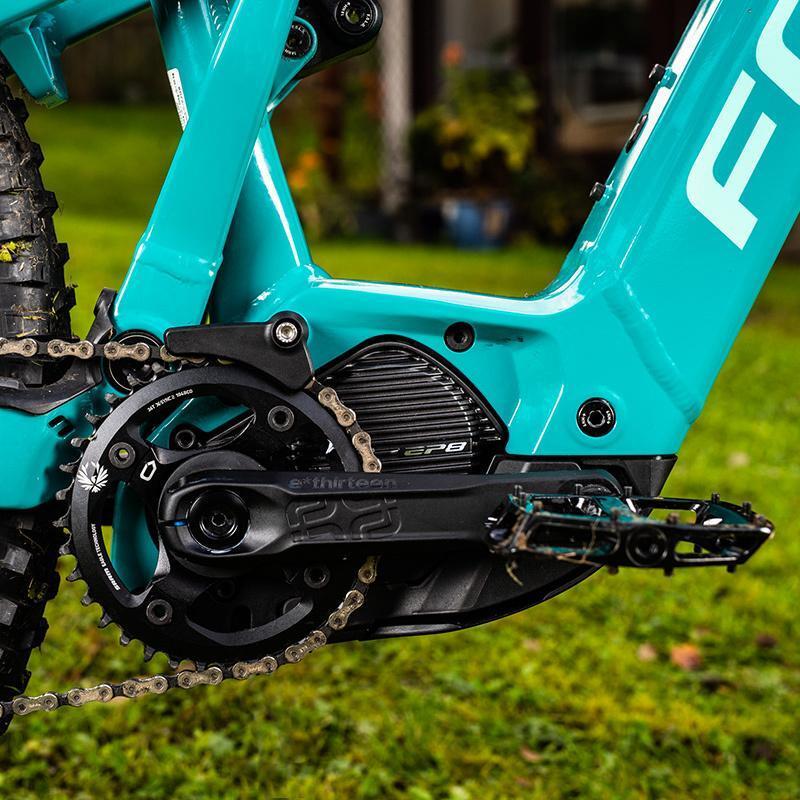 The power of the Shimano EP8 motor and our own FOCUS 720 Wh battery will make you happy. No matter how high or far you want to go. An official total system weight of 150 kg allows almost everyone to ride the JAM² 7. series. On top, our strong e-mountain bike has long-lasting components like double-sealed bearings to make your fun last long even on the toughest trails.
Do you want more
details
?