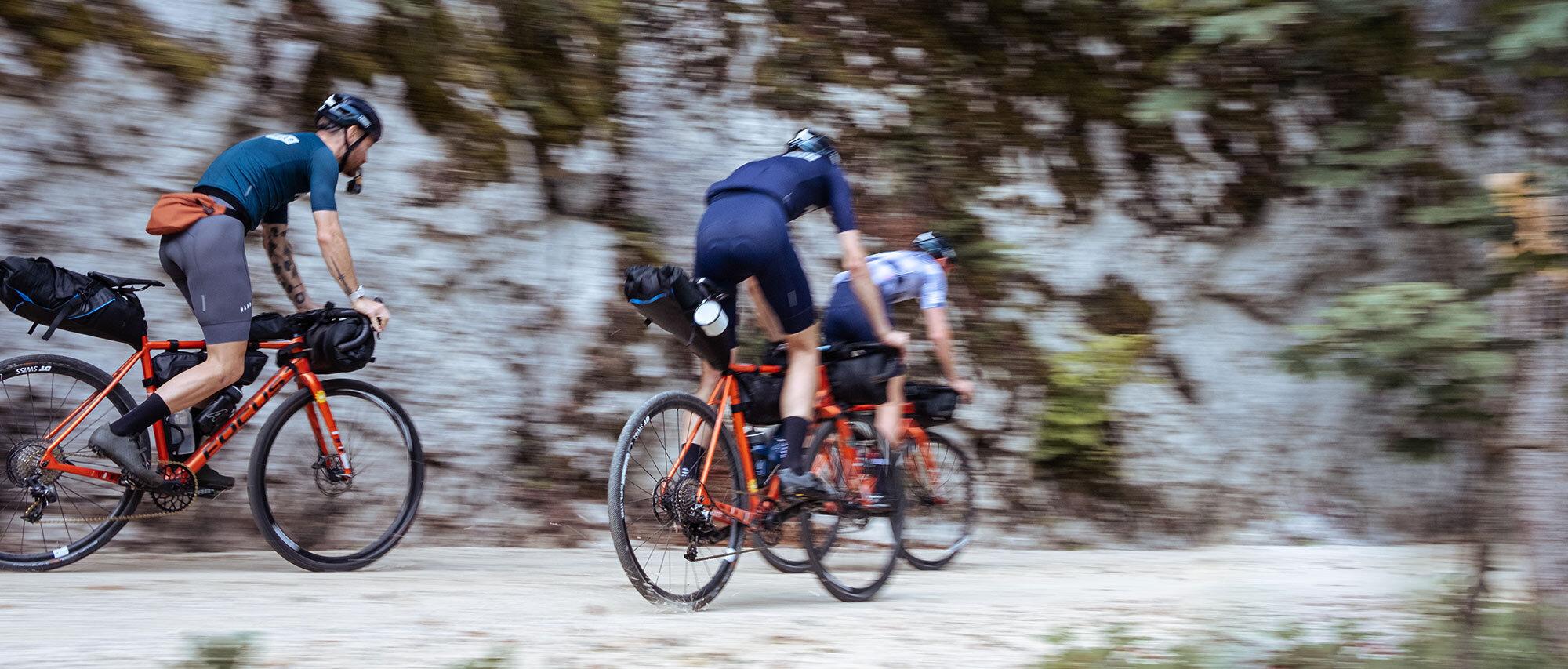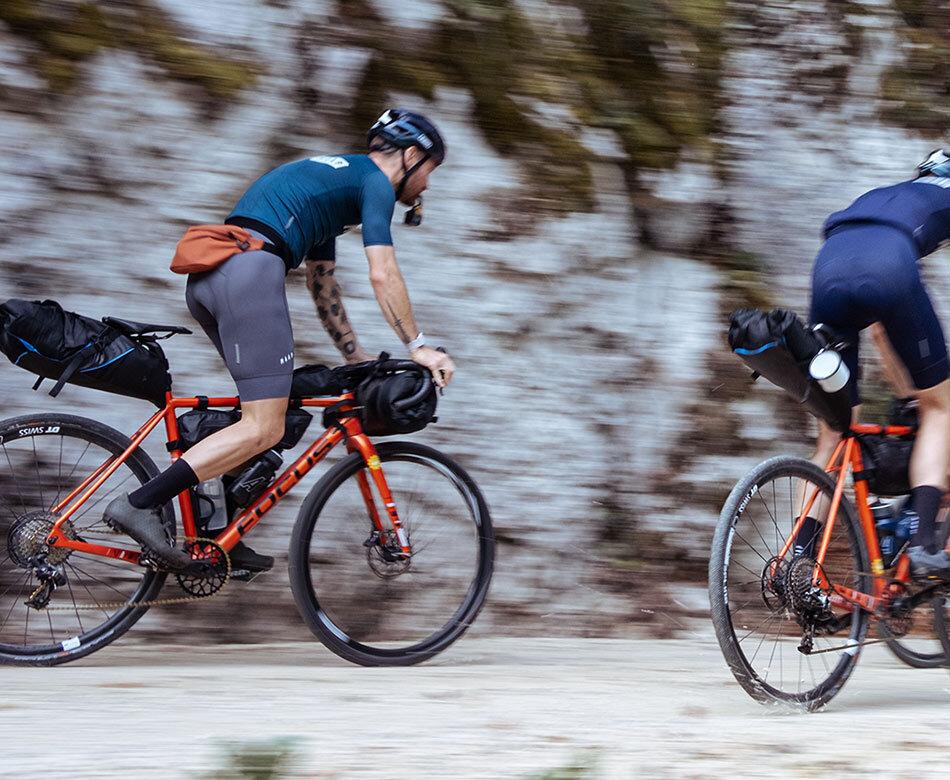 Why do I need a gravel bike?
Did you ever think about a bike, that is capable of going fast on tarmac and will not refuse to roll over gravel roads and forest paths? Then you definitely should consider buying a gravel bike. It can be your one bike to go. Made for sporty rides and training as well as your touring adventures with friends. Besides that, it can be your daily ride because a lot of models are ready for fenders and racks. As a really versatile bike, you can even go on bike packing tours on mountain bike trails if you want to.
A gravel bike is more than just a bike that brings you to a goal. It is your vehicle of choice to bring you further into nature, a forest, trip, your day and to forget about time while pedalling.
What is the difference between a gravel and a road bike?
And a gravel and a trekking bike?
From distance, a gravel bike might look like a race bike, but it is not the same. Getting closer you will realize much wider tyres and slightly different geometry. Gravel bikes are less speed optimized than road bikes and if you lift them you realize that they are heavier than their racy siblings.
But the upright geometry gives the rider more comfort and compared to a cyclocross frame gravel bikes are mainly more stable when the speed is up. This can sound like a trekking bike. But it is not, because gravel bikes are much more sporty and faster than the bikes in this category.
sporty road bike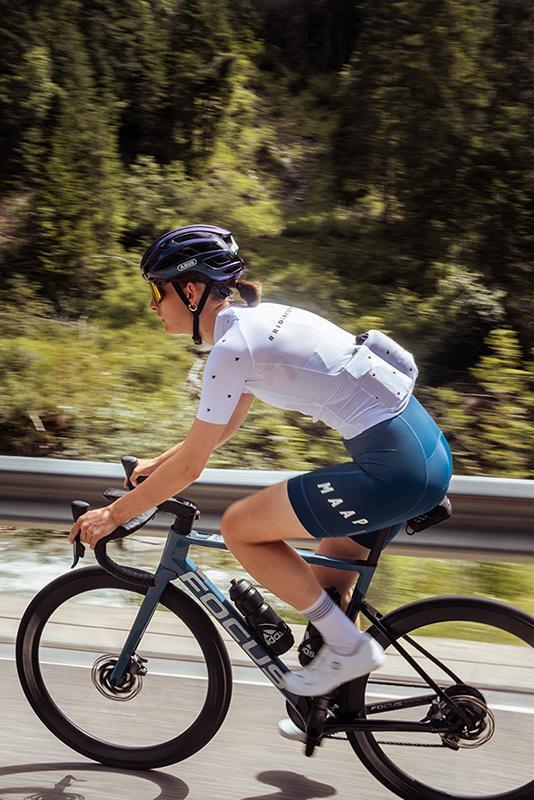 relaxed gravel bike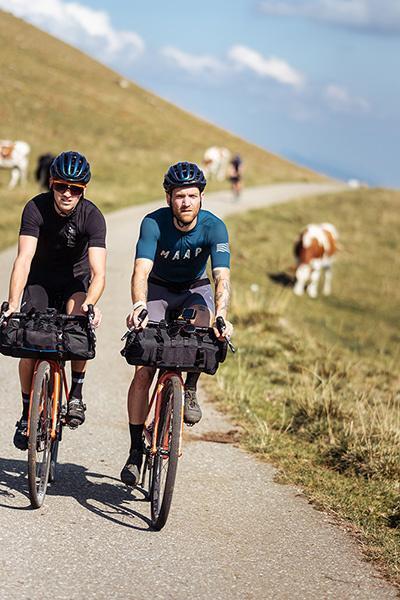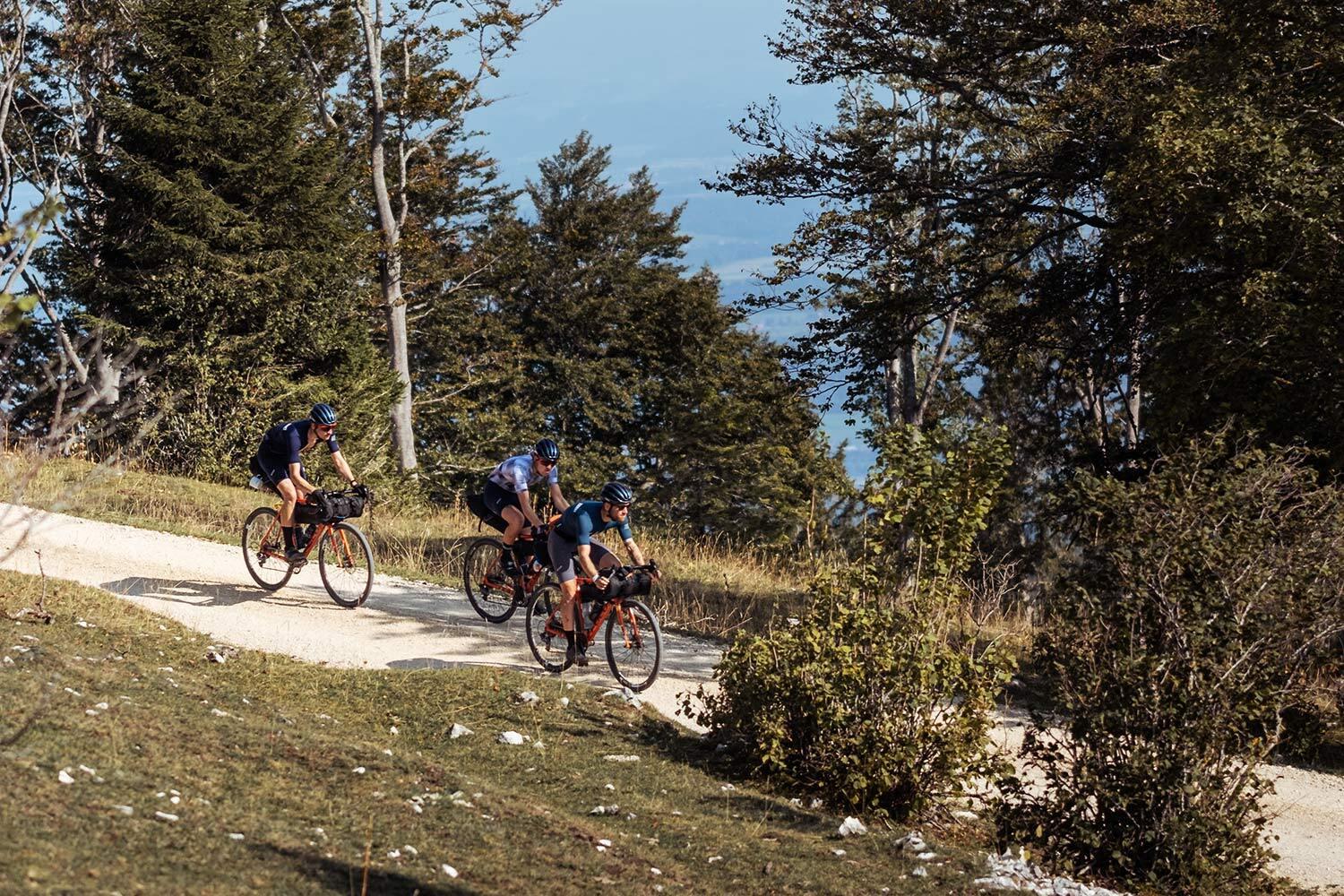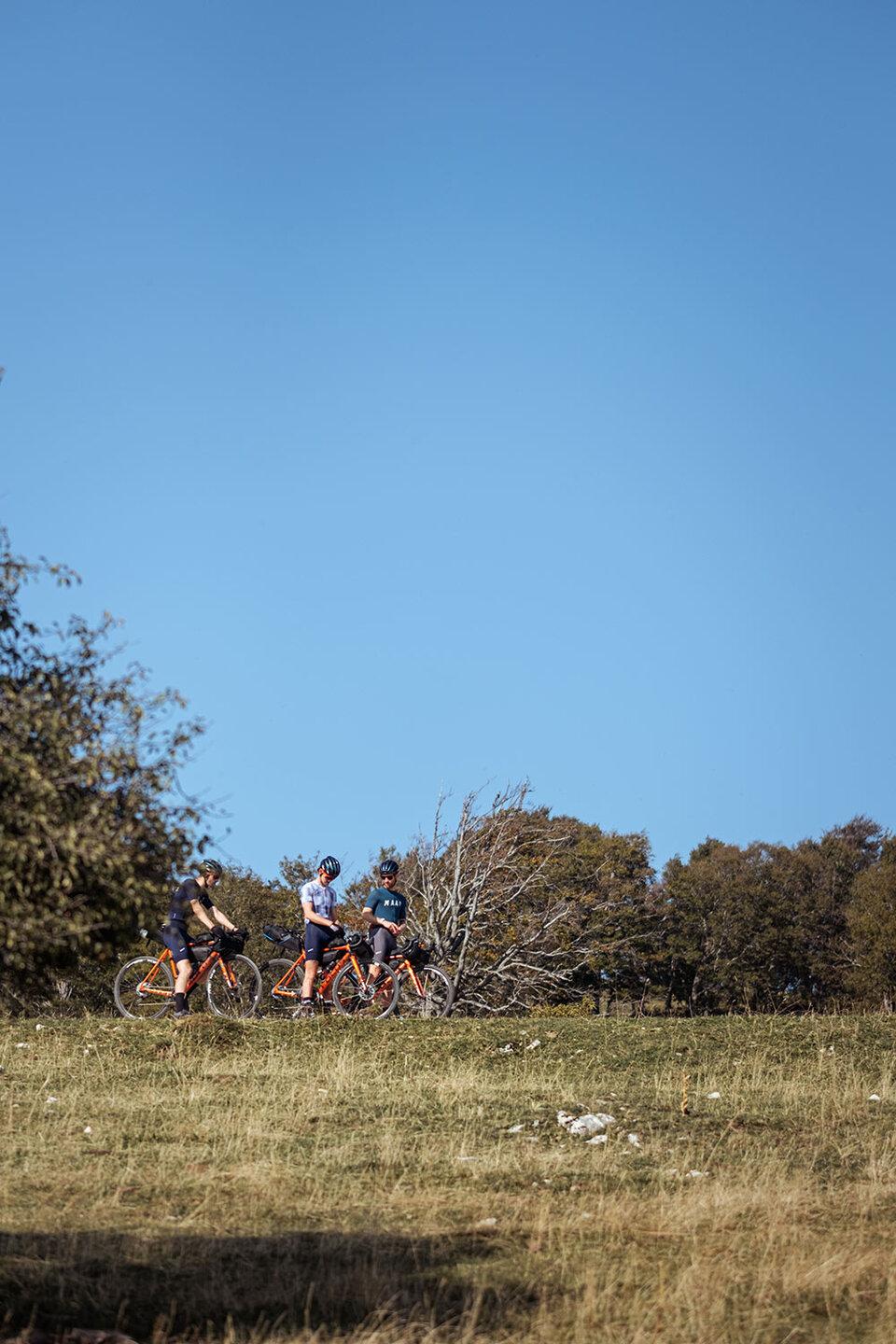 Where can I go with a gravel bike, which roads can I ride?
You don't have a limitation on your gravel bike. Of course, on nicely tarmacked roads you will find a faster bike and for downhill races, you should go for something else. But for all the kinds of terrain and underground in between, you will have loads of fun on a gravel bike.
It is not as limited as a carbon road bike which will suffer on loose grounds and it will still allow you to go fast on climbs, not like a full-suspension mountain bike. From roads to trails your gravel bike will be a capable ride and bring you to almost every destination.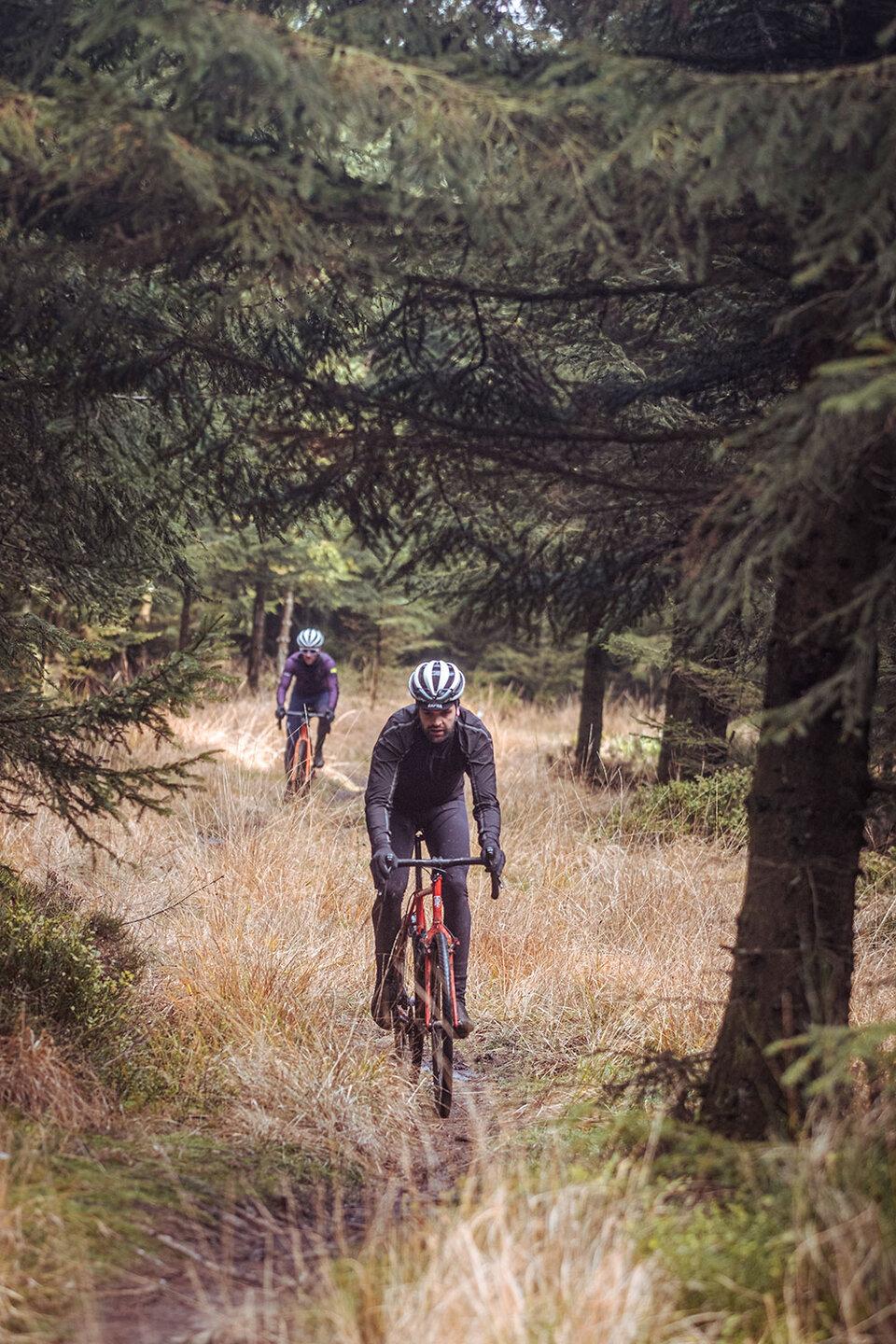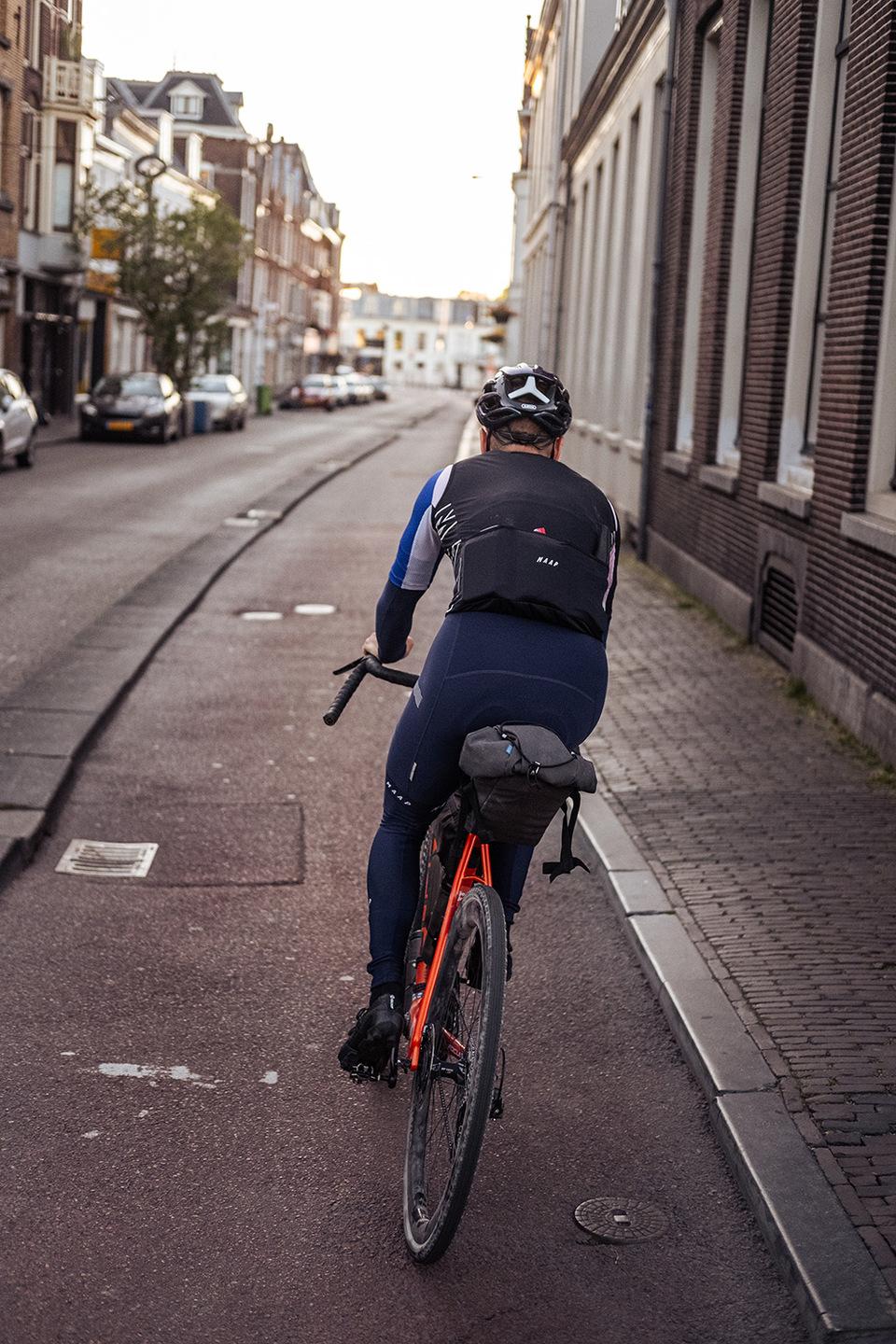 What equipment do I need for my gravel bike?
And on top as the trend of bike packing rises to never expected spheres all-new gravel bikes have to offer possibilities for racks, carriers and bike packing equipment like mounts for several bottle cages, enough space for a handlebar bag and so on. So you can equip your bike with exactly the add-ons you will need for your plans.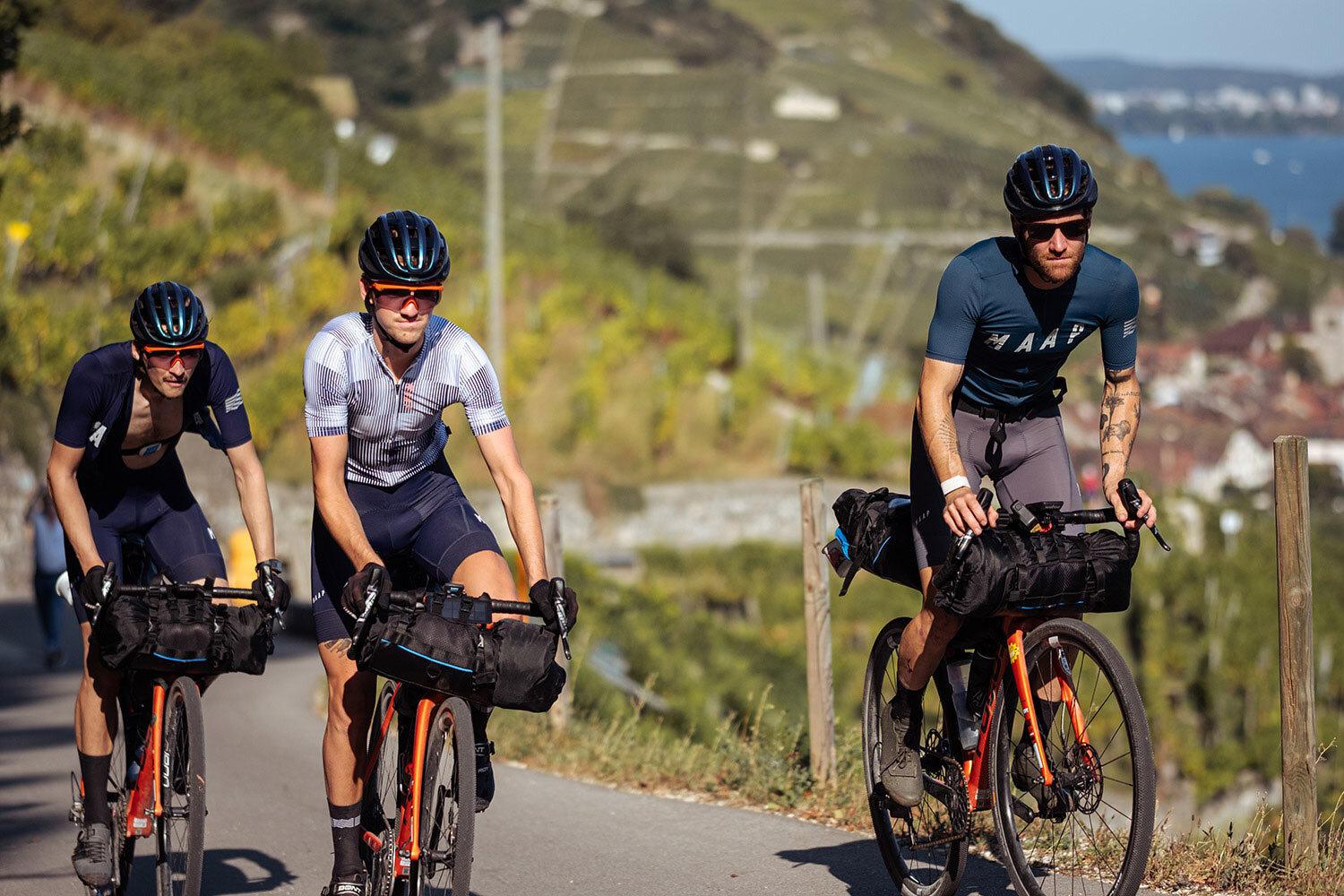 Gravel bikes are made for people who want to commute or go for a fast ride as well as the ones who are on a big bike packing trip with a tent, food and lots of equipment. You can choose from a massive amount of different brands that offer frame bags, saddlebags, handlebar bags in all sizes. That is not enough? Then you can mount a carrier or rack to add more luggage.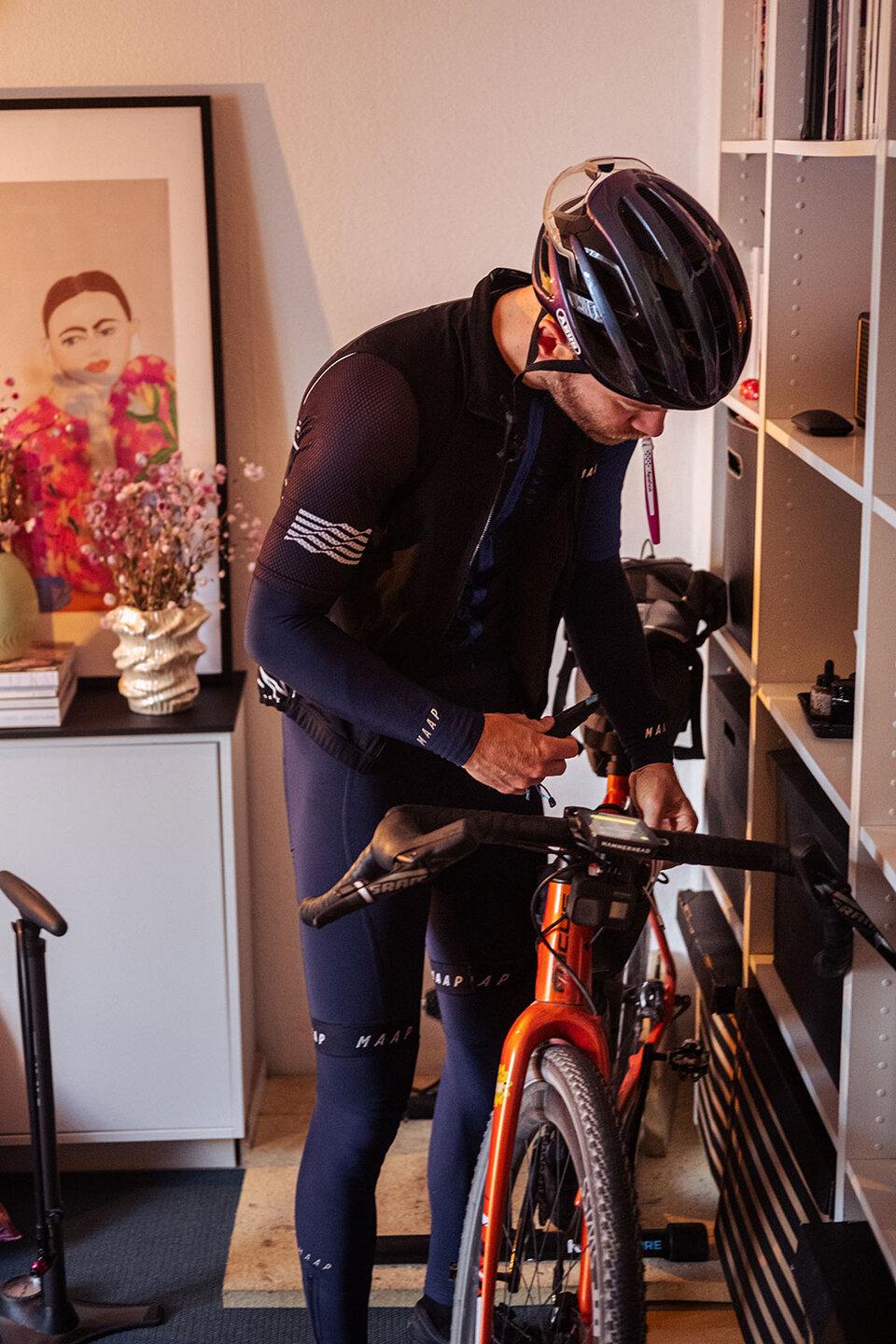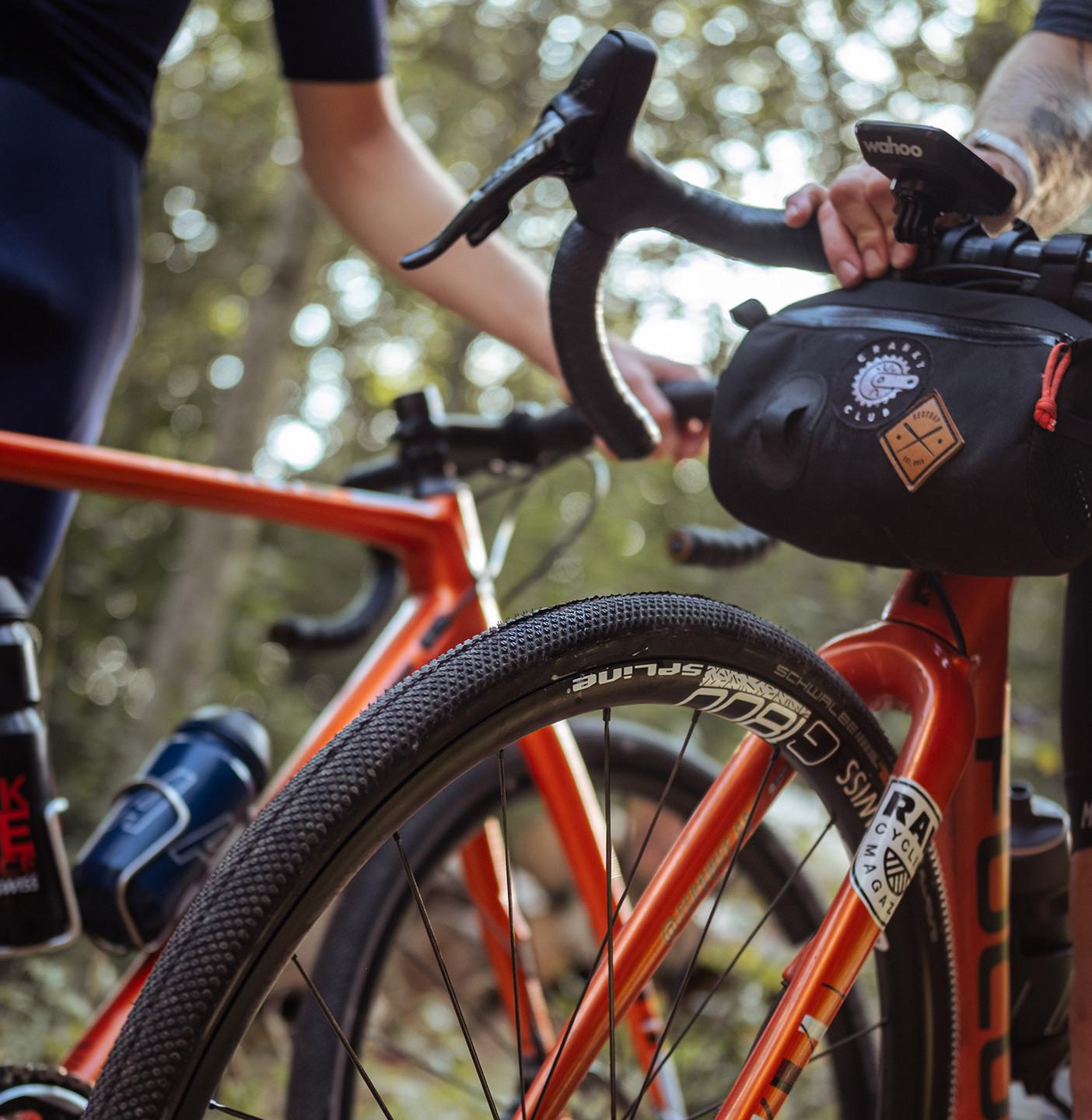 As the gravel bike trend is growing, the number of tyre brands who are building gravel bike tyres is increasing as well. So you have the choice. The offered width reaches from 28mm to 57mm. So depending on the terrain you want to ride you can equip your bike: if you go with a thinner one you will get nice and fast performance on tarmac if you chose a narrow model you can reach more grip and less rolling resistance on trails and forest grounds. You definitely should think about going for a tubeless version which can be used with less pressure and have a lower rolling resistance.
| | |
| --- | --- |
| width | what for? |
| <35mm | fast riding, mainly on tarmac, not enough comfort for rough terrain |
| 38mm - 42mm | for a lot of gravel bikes the right choice, delivering comfort and still not too heavy |
| >45mm | not fitting to all frames, very comfortable for riding trails and in the wilderness |
You can choose between a 1by and a 2by shifting. When you think about buying a gravel bike you have to decide if you want a single chainring or a double. If you are a road biker you will be used to the 2x system: you will get a significant choice of gears. Like that you can climb steepest tracks and go fast as well. If you prefer a simple set-up, which means reliable because less can go wrong. You will shed some weight as well.
pro
contra

one

chainring

lightweight
easy to handle

two

chainrings

significant choice of gear ratio
easily match your pedalling cadence

heavier
more shifting
might need more service