The tapered head tube increases the headset stiffness while also reducing the steering weight.



The cables and hydraulic lines are routed inside the frame for protection, creating a neat look and extending the service life of the lines for perfect gear shifting and braking at all times.

Butted aluminium tubes are designed so that the walls are thicker at areas under more stress, with a constant external diameter. FOCUS aluminium tubes are triple-butted. This reduces the weight without impacting on the stability.

Pressfit 30 combines the benefits of the BB30 and Pressfit bottom brackets. Pressfit 30 features a preassembled seal in the cups to further prolong the bearing life.
To ensure that all bike sizes offer the same level of quality, all frame sizes on offer are designed individually. This Stable Stiffness Per Size (SSPS) production method ensures that all sizes provide the perfect ratio of weight to stiffness.

Thanks to ongoing checks and the use of the latest manufacturing methods, we can offer the very best carbon quality with a long service life. For this reason, we can offer a 6-year manufacturer's warranty on all FOCUS carbon frames and forks.

The rear triangle linkage is made completely out of carbon, ensuring the perfect ratio of stiffness to weight.

The DONNA line focuses on the female rider. We've considered the essential differences that exist. Those points of contact with the bike are decisive. That's why we fitted female-specific bars and saddles, so that you'll feel great on the bike, whatever you ride. Your preferences. Your colourways. Your bike. This is where you come first.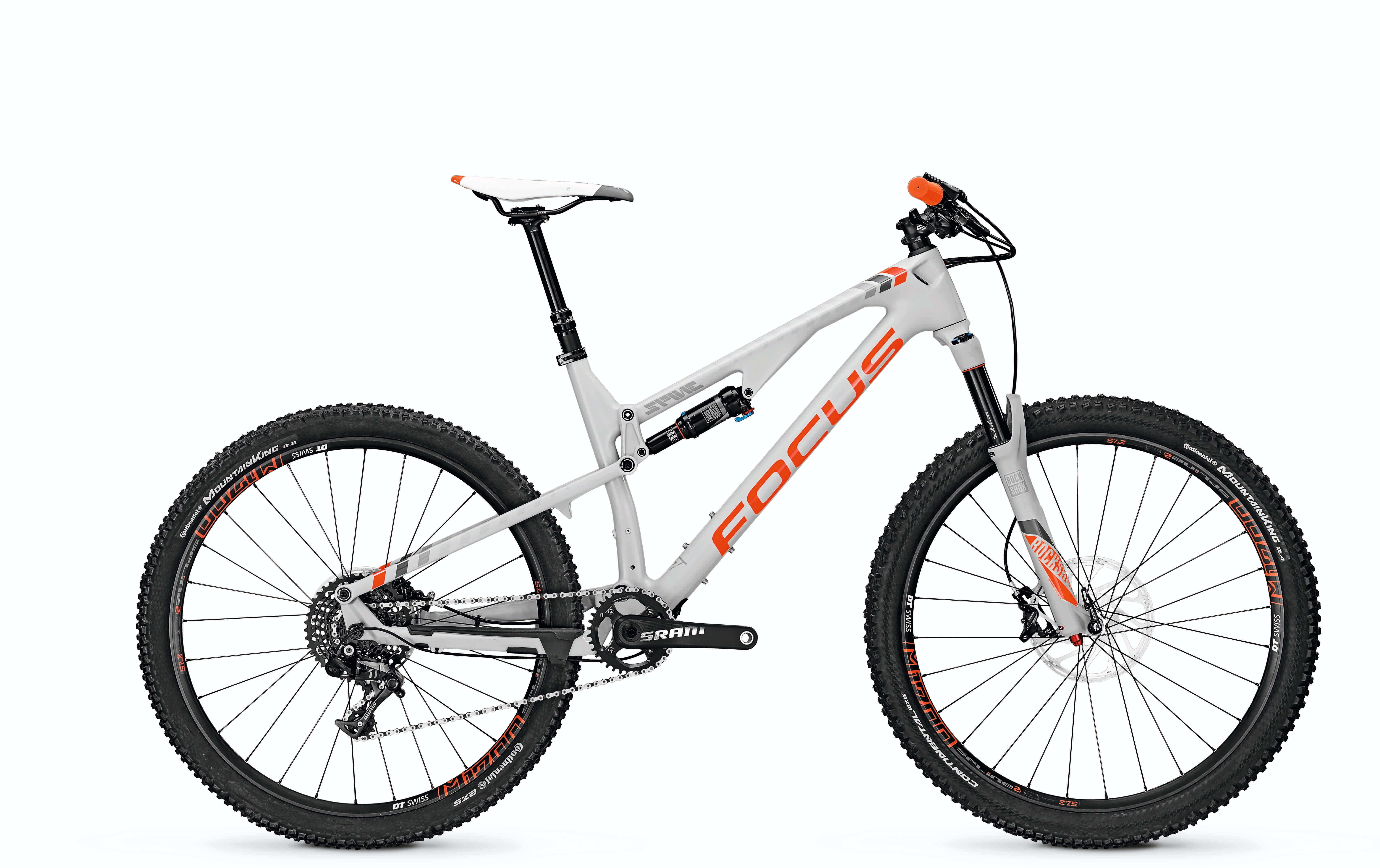 Best Trail Bike Focus Spine
The FOCUS SPINE Factory has been awarded as best value for money and is the winner of the grand trail bike test by Enduro Mountainbike Magazine.
READ THE STORY