The electric drive is the core component of your e-bike that provides you with assistance in those crucial moments and gives you extra energy for more fun on the trail. But the "one size fits all" approach doesn't apply here, as not every drive is right for every purpose. FOCUS always uses the right electric motor for your adventure to ensure that you enjoy the very best riding performance.
The right type of e-assistance for every type of use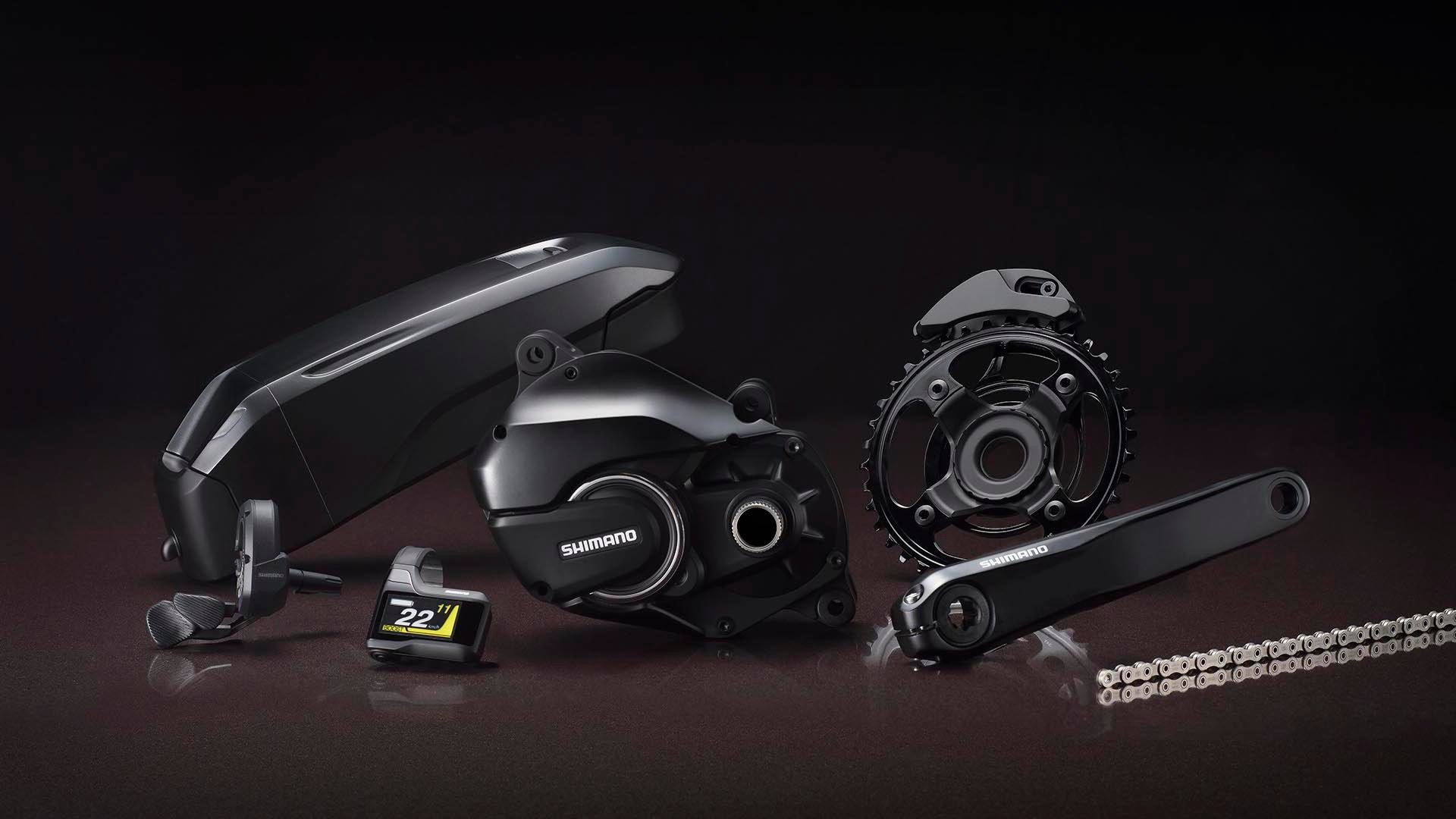 COMPACT AND INTEGRATED FOR MAXIMUM PERFORMANCE
// Compact motor design enables performance geometry
// Lightweight, at less than 3.2 kg
// Compact, integrated design
// High performance, 70 Nm (maximum), 250 W
// Slim-built Q factor for a classic MTB riding experience
// Short chain stays for plenty of agility
// Optimum bottom bracket position for excellent ride characteristics
// Intuitive operation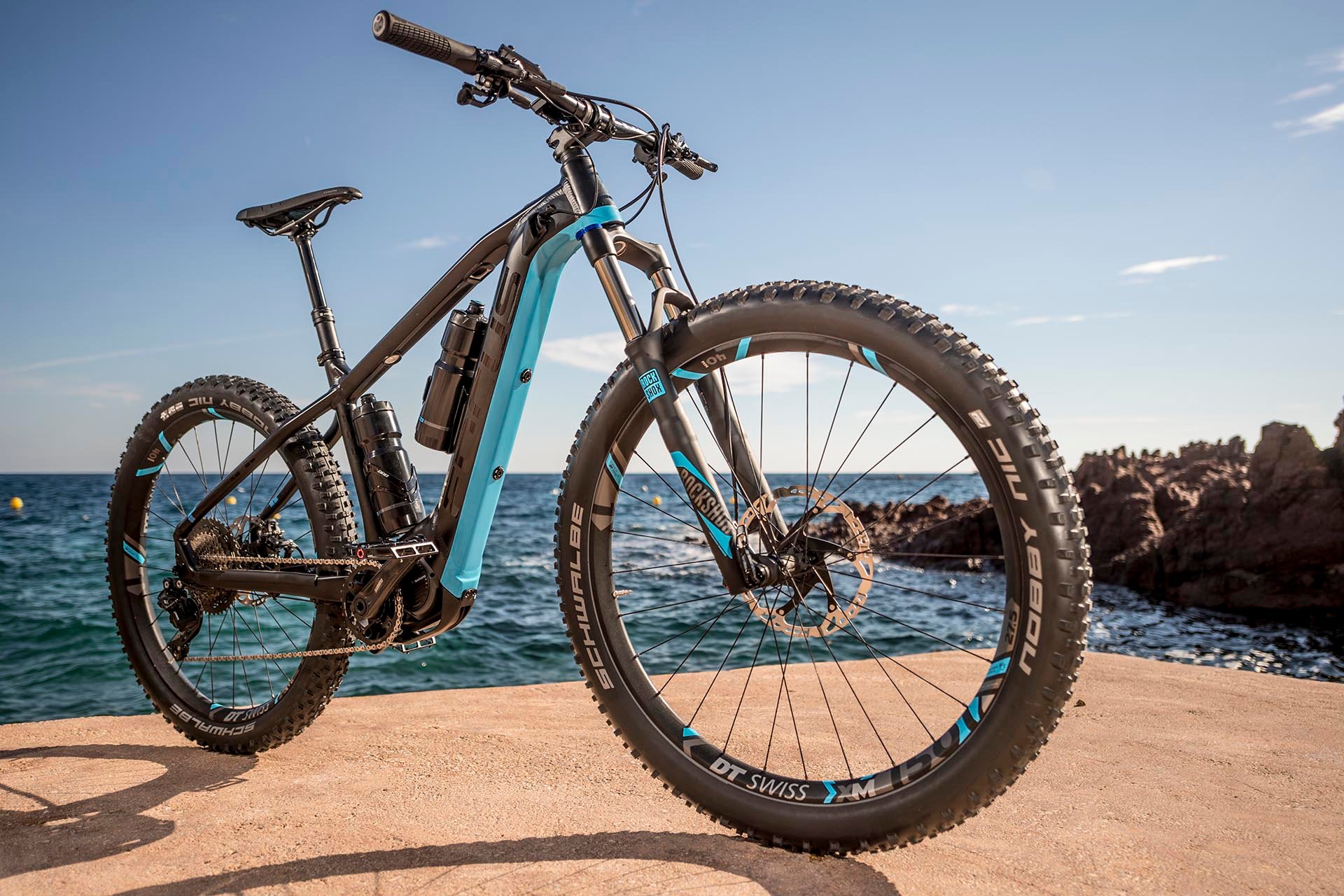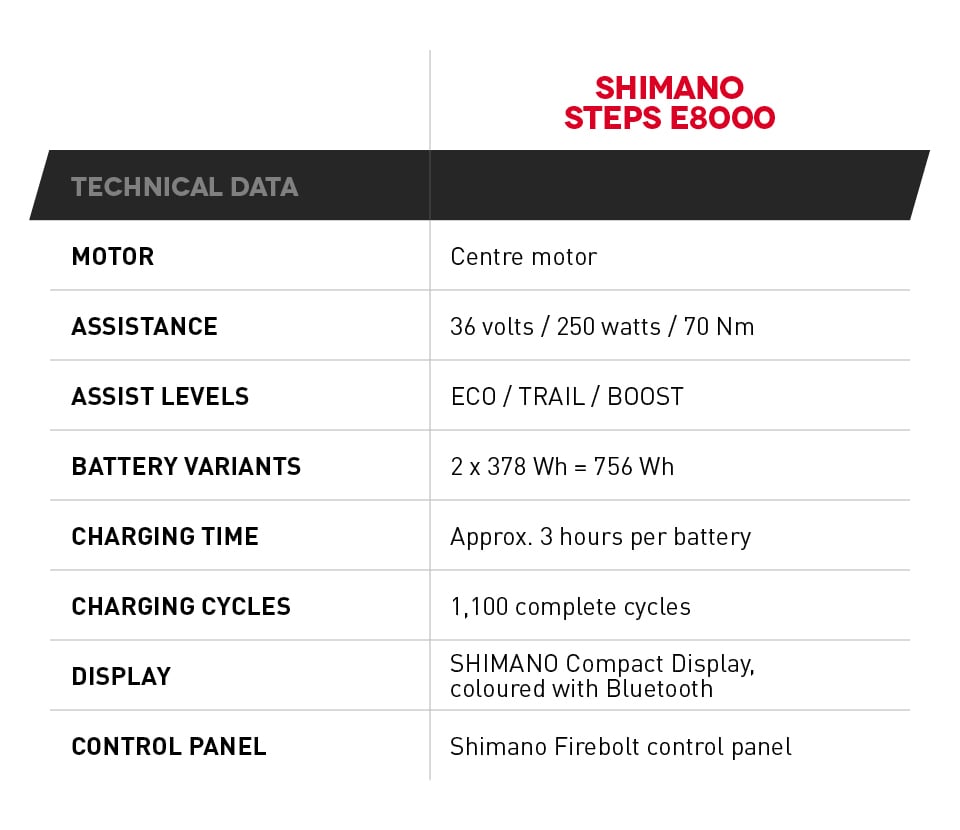 To ensure you can enjoy maximum riding fun², especially on the trail with our electric mountain bikes, we have opted for the powerful and dynamic SHIMANO STEPS MTB drive. SHIMANO STEPS MTB is characterised by its compact design and low weight (of less than 3.2 kg). These benefits allow our engineers to design a geometry equal to that of a mountain bike that doesn't have a drive. So, how does that work, exactly? SHIMANO places the bottom bracket drive axle as far back as possible. We can therefore design our electric mountain bikes with a short chain stay and provide you with an extremely versatile electric mountain bike. The SHIMANO STEPS MTB's compact design means that the Q factor remains at 177 mm. As a result, our high-performance electric mountain bikes have the same pedal position as mountain bikes that don't have a drive – so you can ride around bends just as quickly and dynamically without having to hit the ground. We have given these models an "x²" because they allow you to ramp up your riding experience and take it to a whole new level.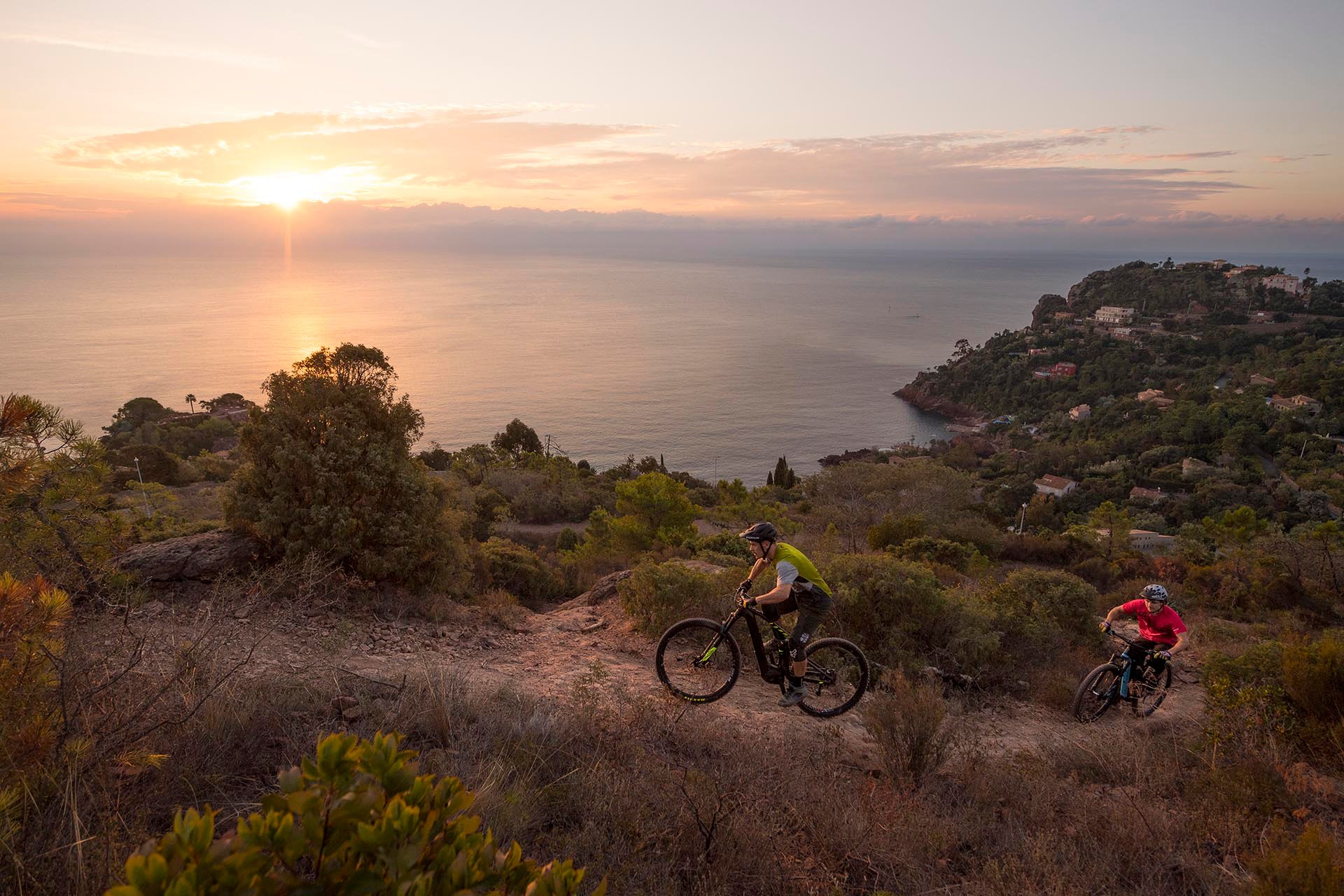 These models mean you have the lightest electric mountain bikes possible offering a low centre of gravity and trail-oriented handling at your disposal. The level of electric assistance can be freely selected between ECO, TRAIL and BOOST modes. The ECO mode means you save power while making your way to the start of the trail, while the TRAIL mode offers you super-dynamic riding fun. BOOST mode, on the other hand, provides maximum power delivery for those steep, challenging uphill trails.
T.E.C.
In combination with FOCUS' specifically developed T.E.C. (TAILORED ENERGY CONCEPT), you can get even more out of your FOCUS electric mountain bike. A remarkable 378 Wh battery has been elegantly integrated in the down tube, and another battery can be quickly and easily installed on the down tube if necessary. Together, the two batteries would give you 756 Wh of power for a long trail tour. The clever Smart Rack, meanwhile, provides you with plenty of other ways of bringing all your bits and bobs along with you.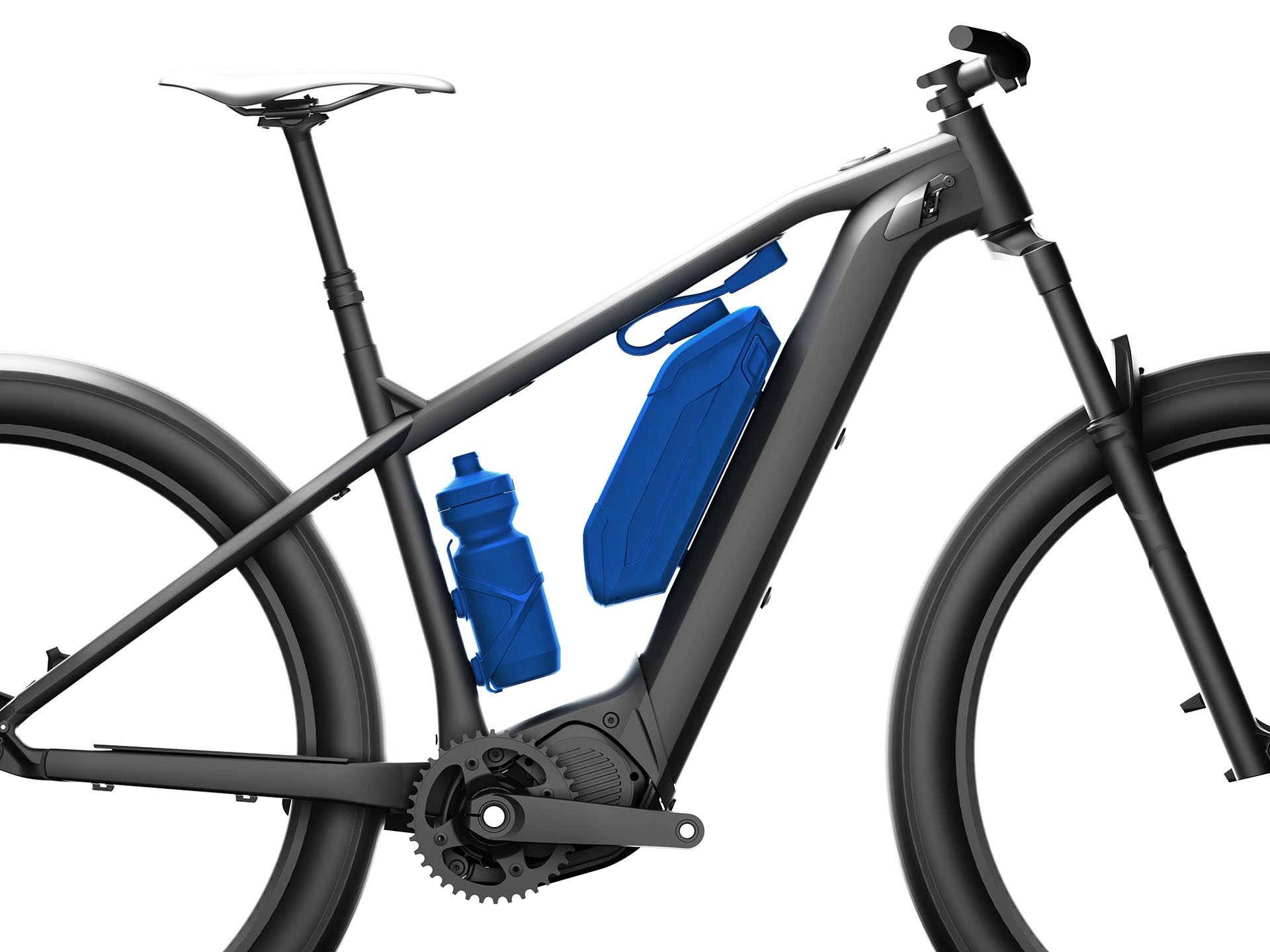 FIREBOLT operating unit
Another benefit of the SHIMANO STEPS MTB is the fact that it is simple to handle and operate. The ergonomic Firebolt switch allows you to swiftly change between assist levels. The shifter for changing gears has the same ergonomic shape, so it can be operated in the same way and intuitively as a result. This makes adjusting the assist levels to your current riding situation a great deal easier – and you don't have to give up control via your finishing kit while doing so. You'll be riding more economically and cover more ground too.
// Convenient shifting
// Robust design
// Intuitive positioning
// Operating unit for pushing assistance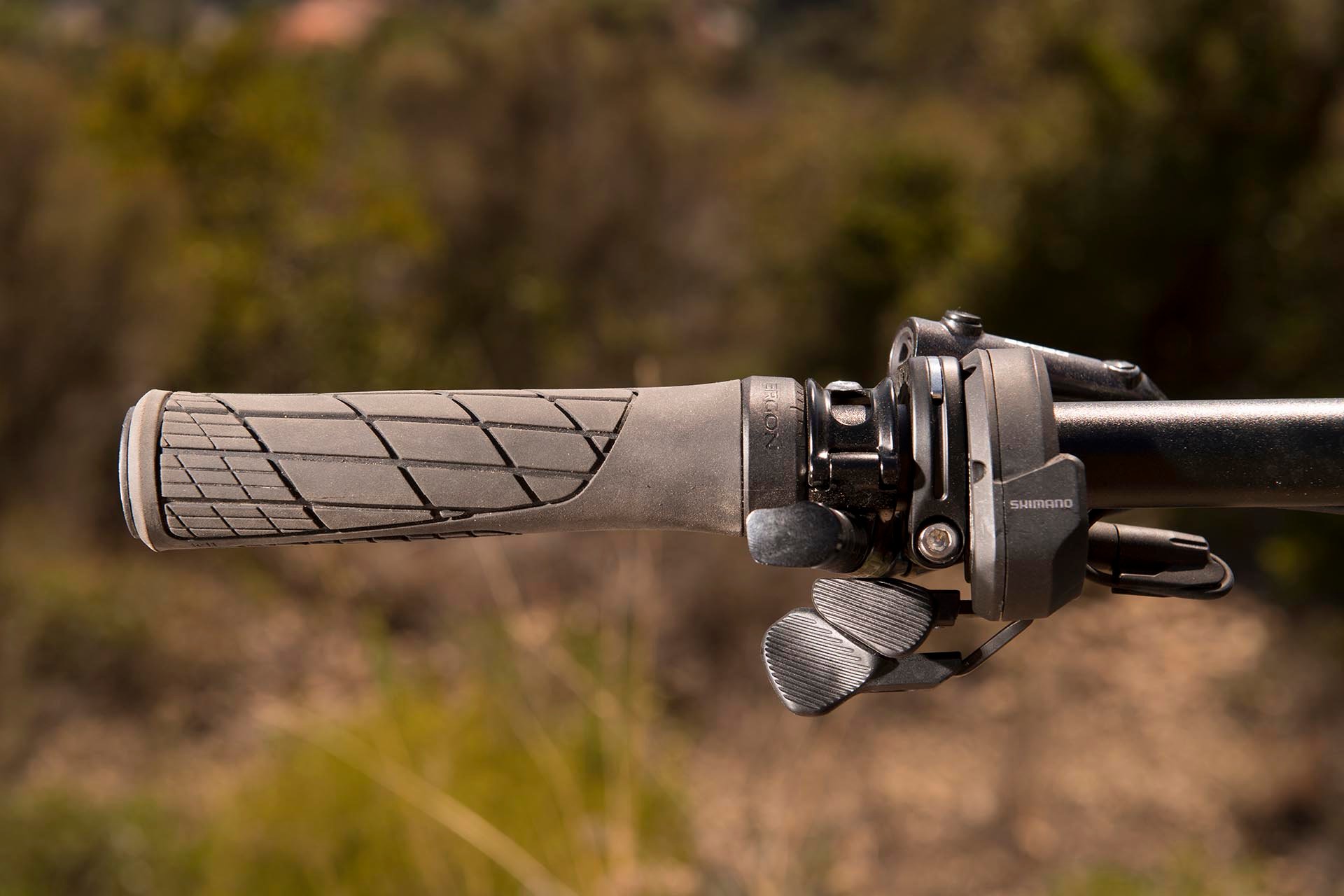 DISPLAY
The clear and intuitive colour display is extremely well-protected between the handlebar and handlebar stem, and has an inconspicuous design that doesn't interrupt your electric mountain bike's good-looking and clean appearance. All it takes is a quick glance and you'll see everything you need to know about the power-assist mode and the battery status. Bluetooth and an ANT Private chip guarantee outstanding interconnectivity for system/smartphone compatibility and work perfectly with the SHIMANO Di2 gearshift.
// Colour LCD display offers intuitive and clear presentation
// Compact and integrated into the bike's overall look
// Perfectly protected between the handlebar and the handlebar stem
// Interconnectivity due to ANT Private (Di2) and Bluetooth connection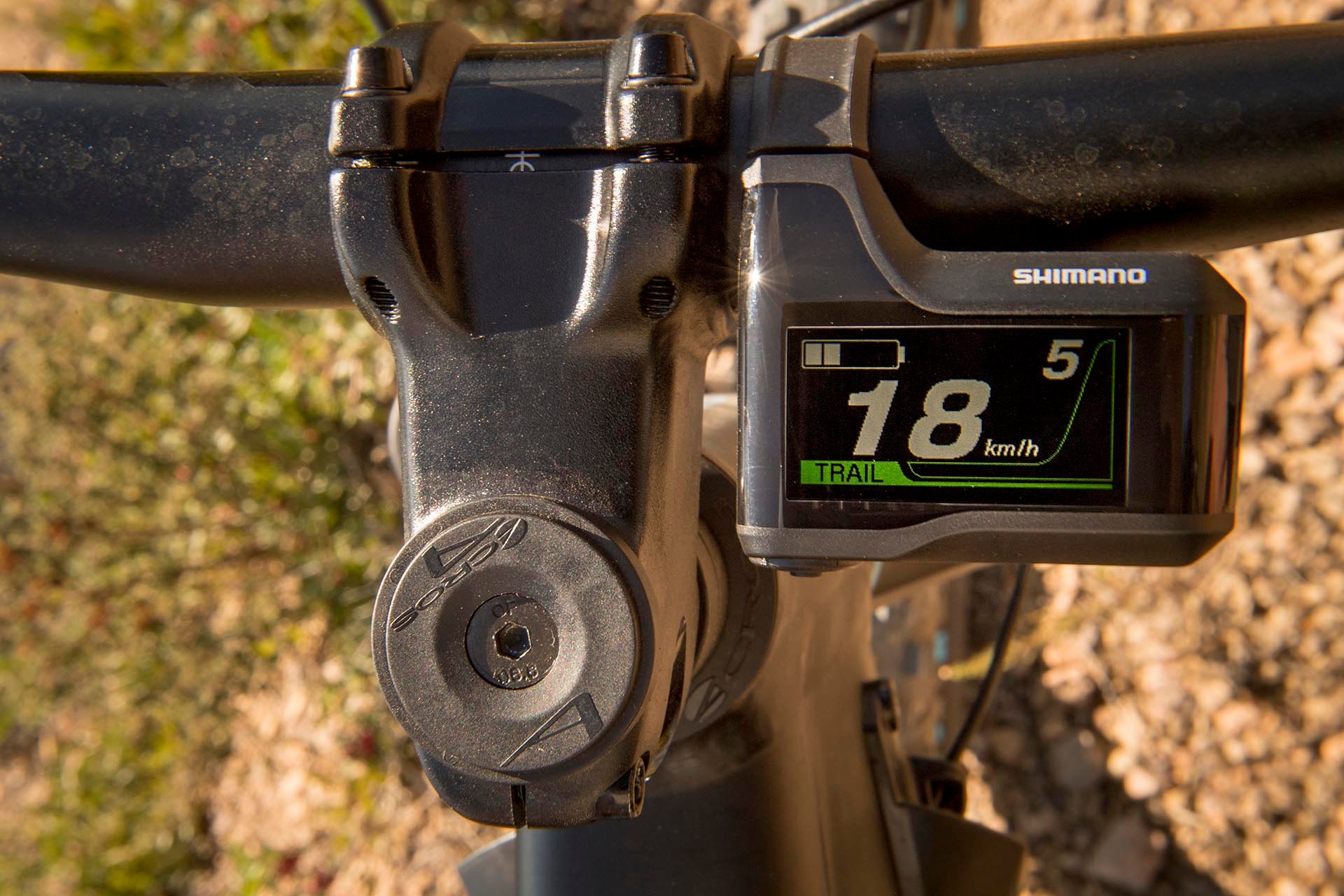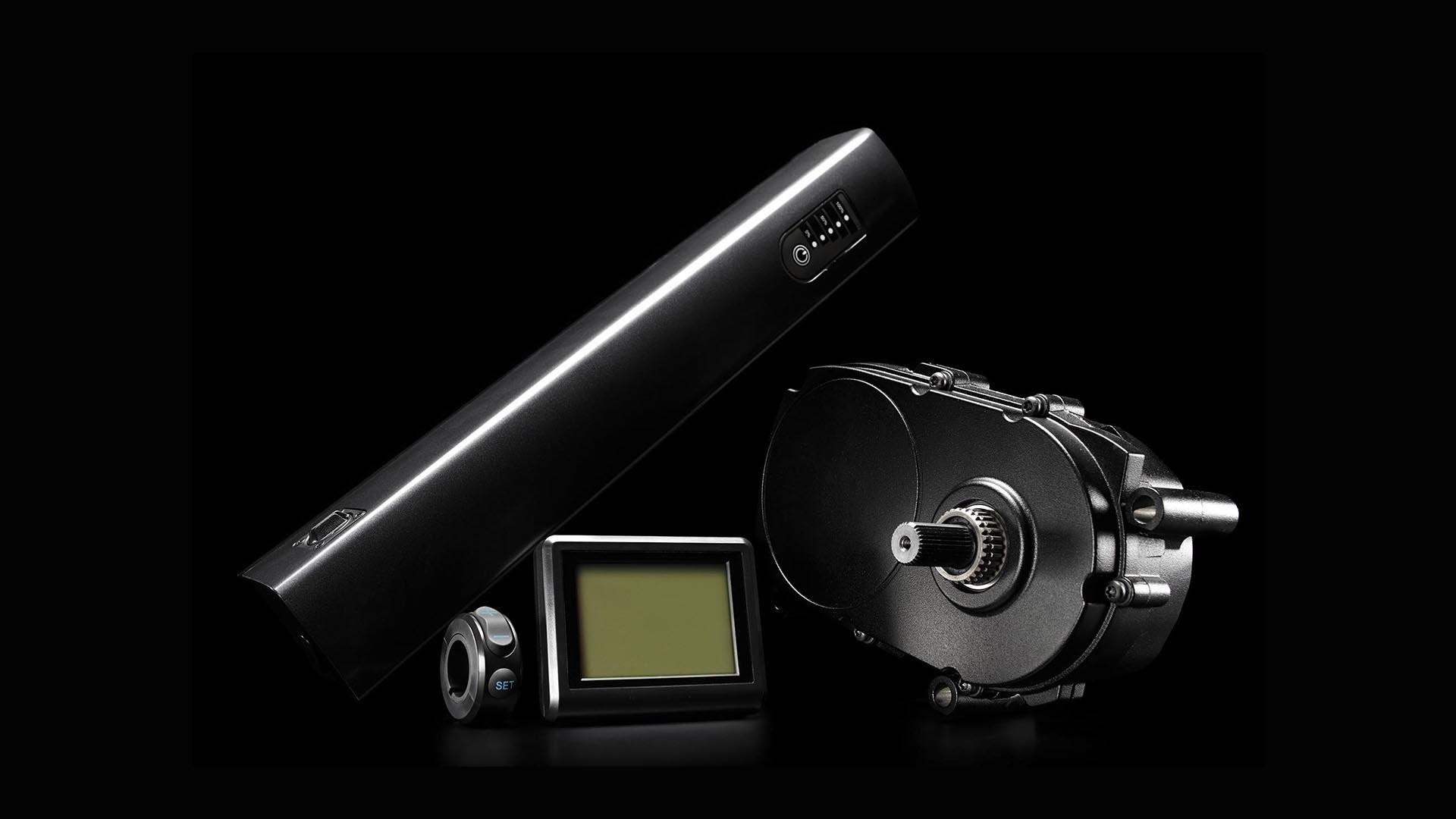 POWERFUL AND SMART FOR LONG-LASTING FUN OFF-ROAD
// Optimised motor housing for sporty use
// Speed version provides assistance up to 45 km/h
// Includes smartphone link-up and navigation app
// Service interface allows for simple software updates
// Smooth shifting thanks to shift sensor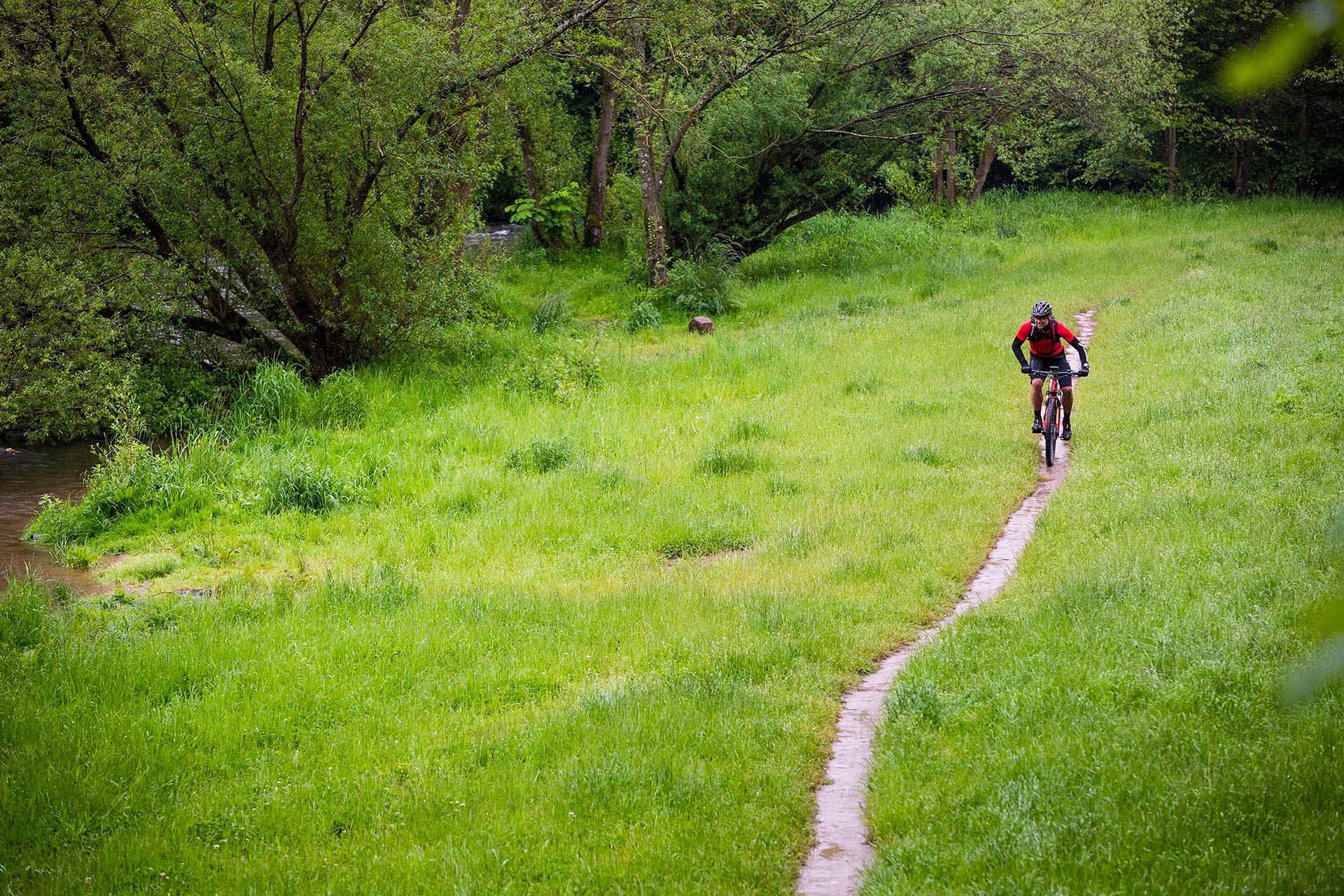 IMPULSE EVO RS MOTOR
The IMPULSE EVO RS motor is making its mark as the longest-lasting electric drive, offering 612 Wh of power. It regularly sweeps the board in tests, offering the very best endurance performance. But its acceleration is excellent too. The IMPULSE EVO RS offers super-swift acceleration in Ultra mode. The compact motor enables a short wheelbase, which is perfect for sporty use. There is even a Speed version of the IMPULSE EVO RS that provides assistance up to 45 km/h for seriously speedy rides.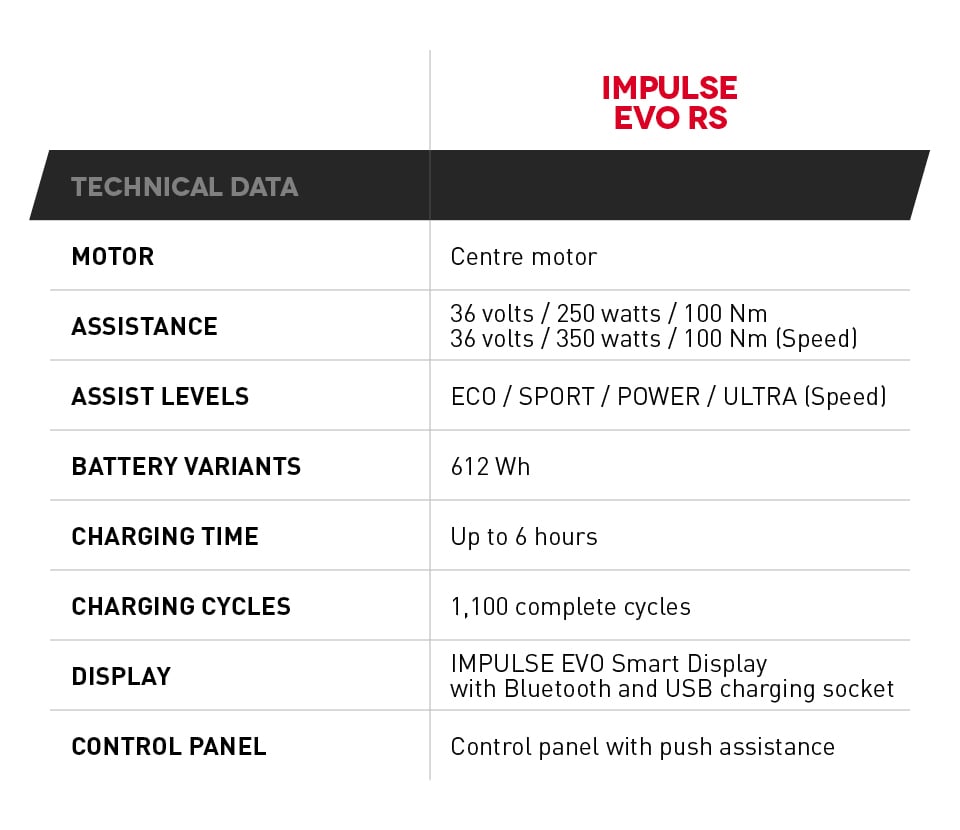 // Stronger gear unit, designed for a maximum torque of 80 Nm
// Minimum background noise
// Pedalling cadence sensor integrated in the motor for more sensitive control of the power-assist function
// Innovative multi-tooth axis for safe crank assembly
// The lighting system is supplied via the motor
// Quick data transmission thanks to CAN Bus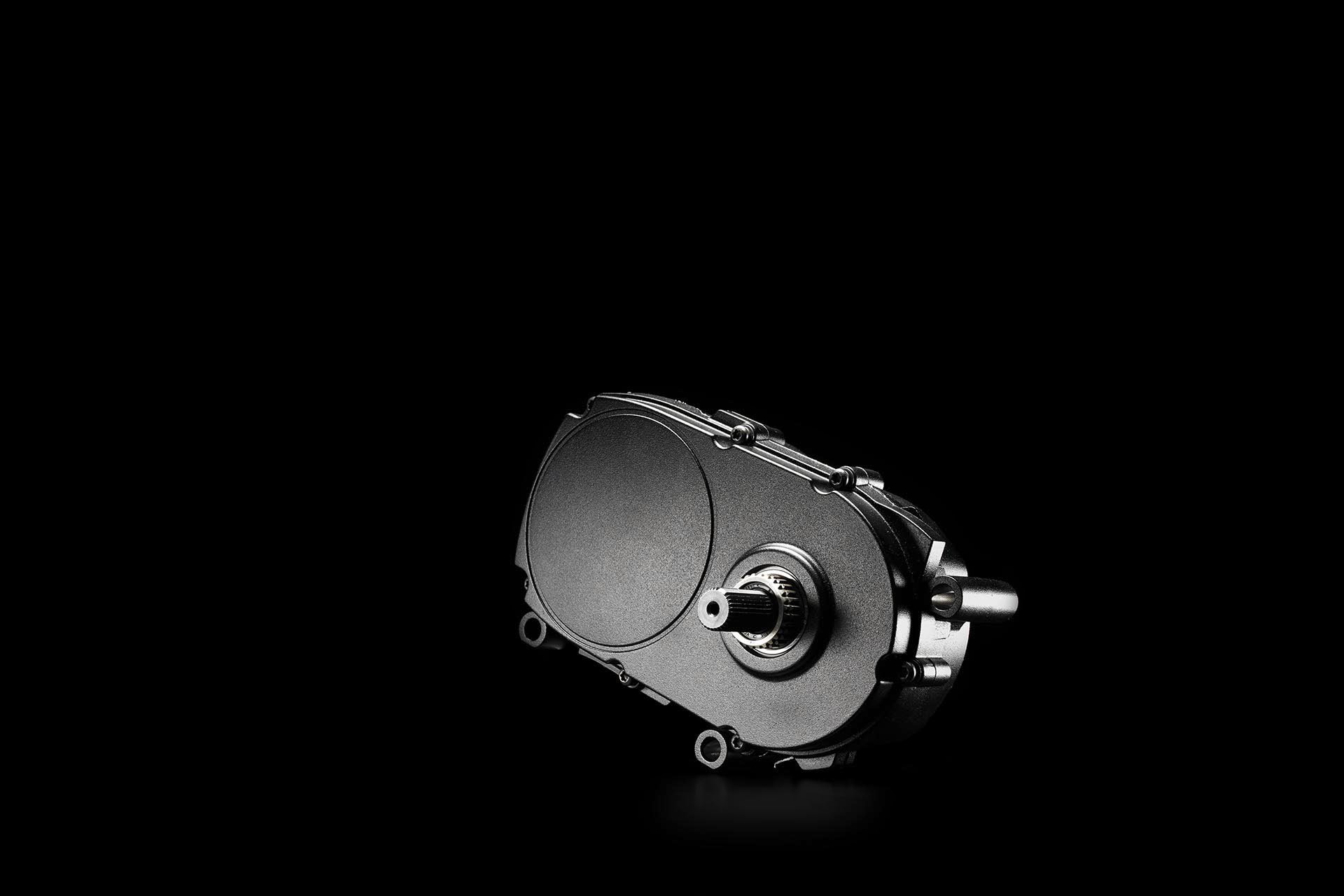 IMPULSE EVO BATTERY
Whether fully integrated in the down tube or elegantly placed on the down tube, both IMPULSE EVO battery variants use the same technology as a basis. With 50 high-performance cells and a capacity of 17 Ah, power reserves for a range of up to 200 km are provided. IMPULSE Evo batteries also boast durability, simple handling and rapid recharging. What's more, thanks to the dual functionality of the charging socket, which also serves as a service interface, system software updates are a piece of cake.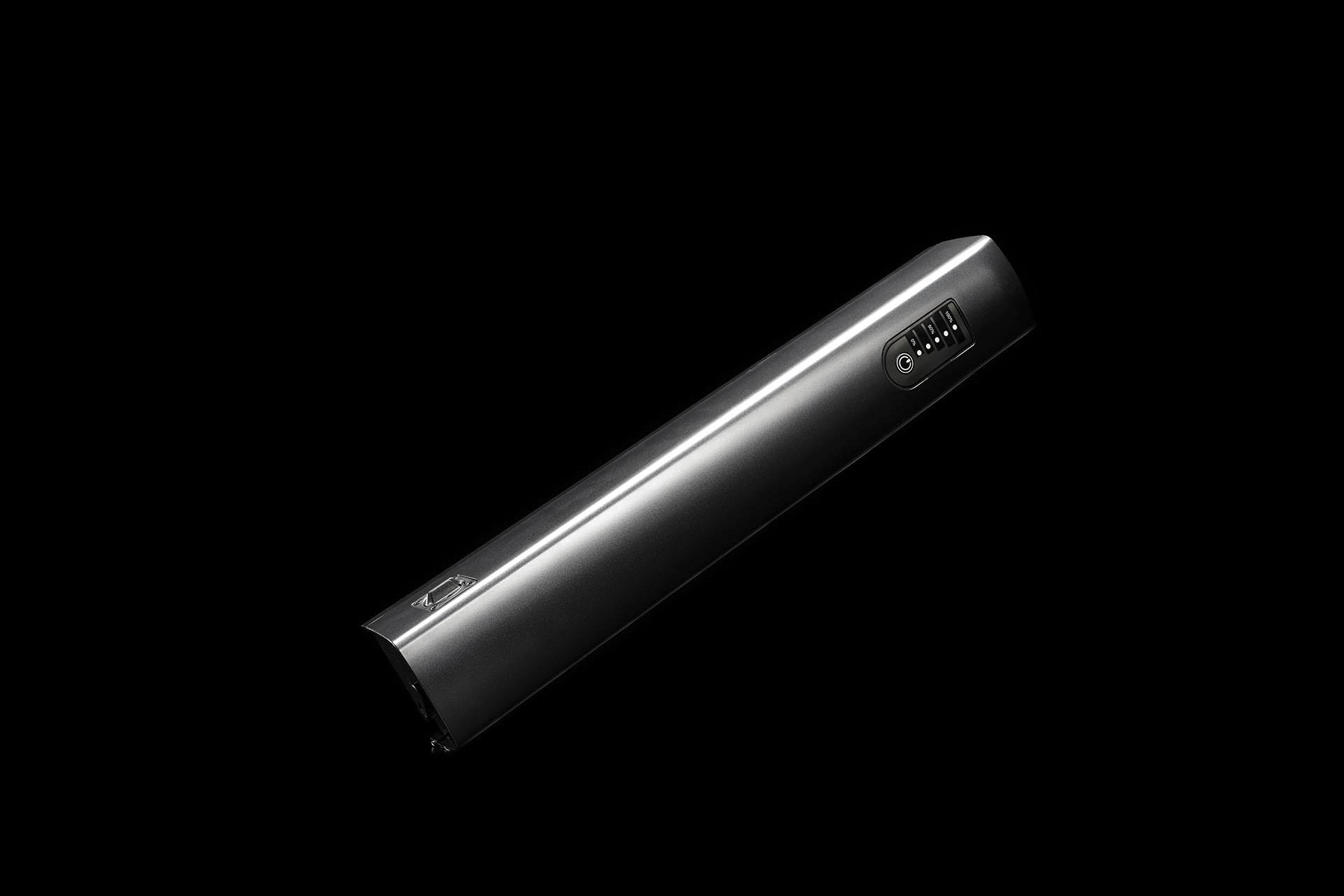 IMPULSE EVO LCD Smart Display
The IMPULSE EVO Smart Display uses your smartphone, so it works as an e-bike computer on the one hand, but on the other also acts as a navigation system thanks to its Bluetooth connection. The smartphone can be charged with the standard USB socket. The IMPULSE EVO control unit makes using your e-bike a doddle, and the bright display ensures that you have an overview of everything at all times.
// XXL battery with 612 Wh
// Maximum power thanks to Ultra mode
// Motor housing optimised for sporty use
// Speed version provides assistance up to 45 km/h
// Includes smartphone link-up and navigation app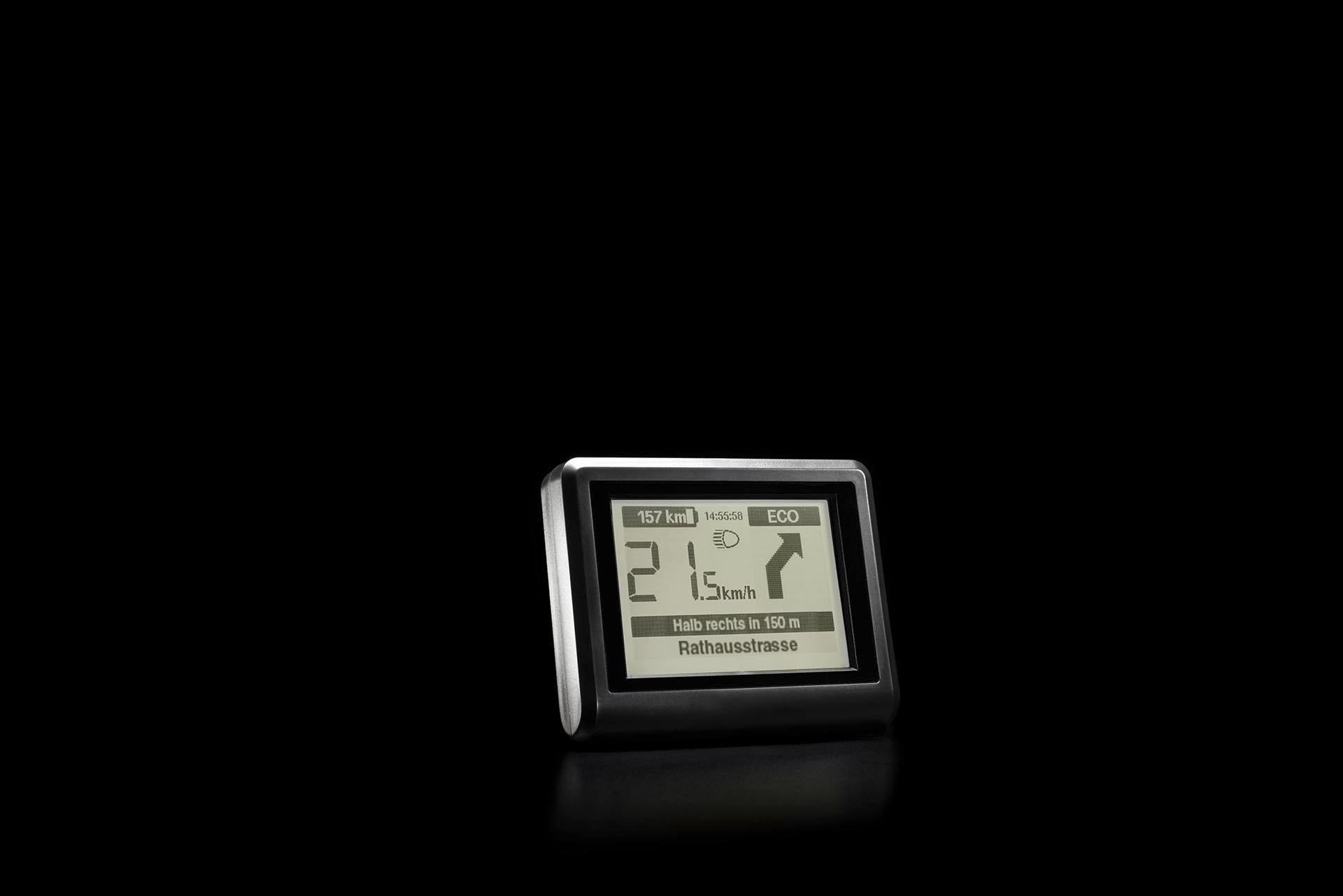 IMPULSE EVO navigation app
Your smartphone is well-protected in your pocket, yet in spite of this you still have the navigation directions in sight. Thanks to its navigation app and Bluetooth connection, the IMPULSE EVO display conveniently shows you where to go to reach your desired destination. The USB charging socket ensures your smartphone stays powered up even if its battery runs out. Navigating through a clear menu, planning routes based on the current battery capacity and recording and saving routes– all that and more besides is possible with the IMPULSE EVO navigation app. The IMPULSE EVO navigation app can be downloaded free of charge from the App Store or the Google Play Store.
// Communication via Bluetooth with Impulse display
// High level of clarity
// Route calculation
// Synchronisation with Naviki server
// Available free from the App Store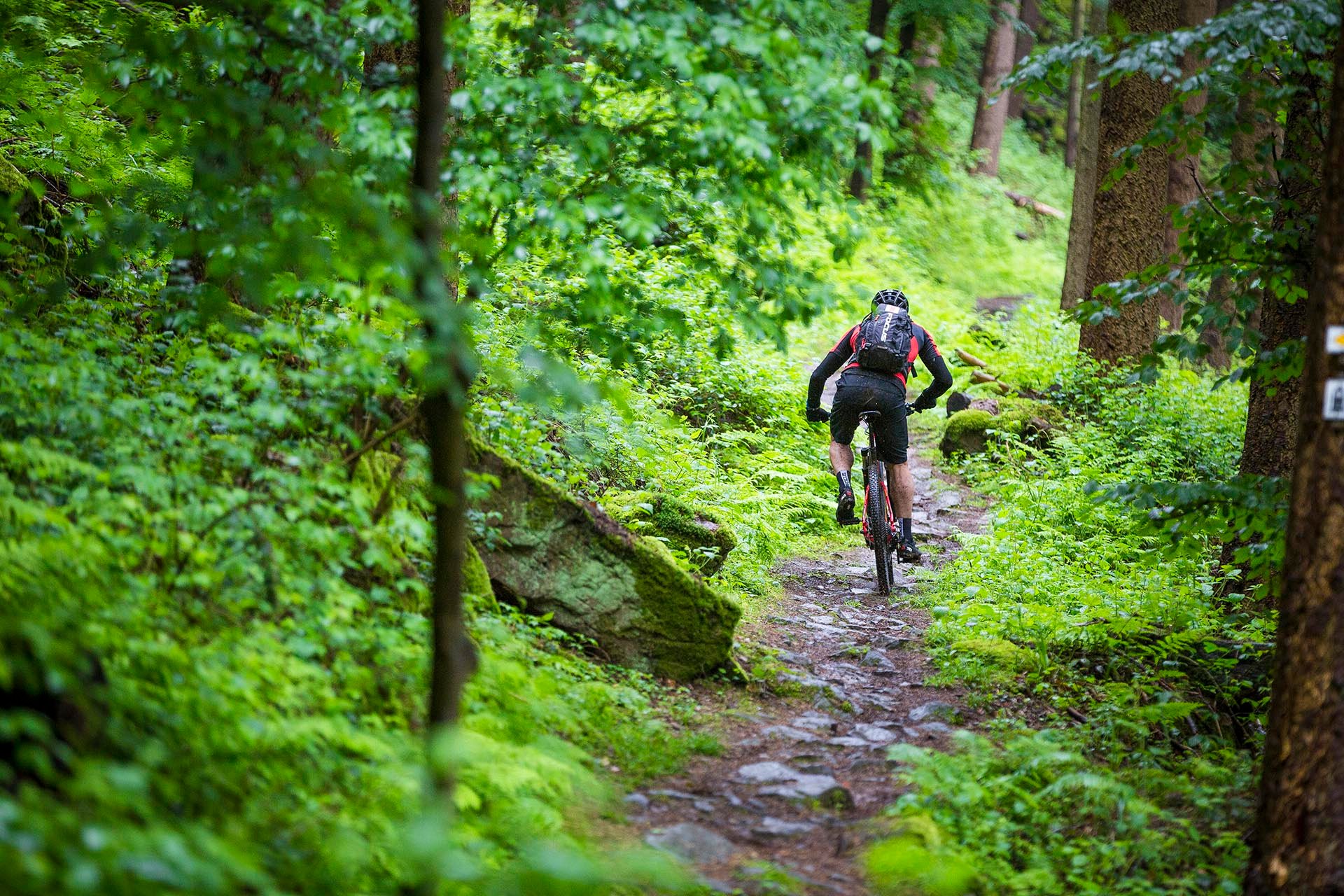 BOSCH Active and Performance CX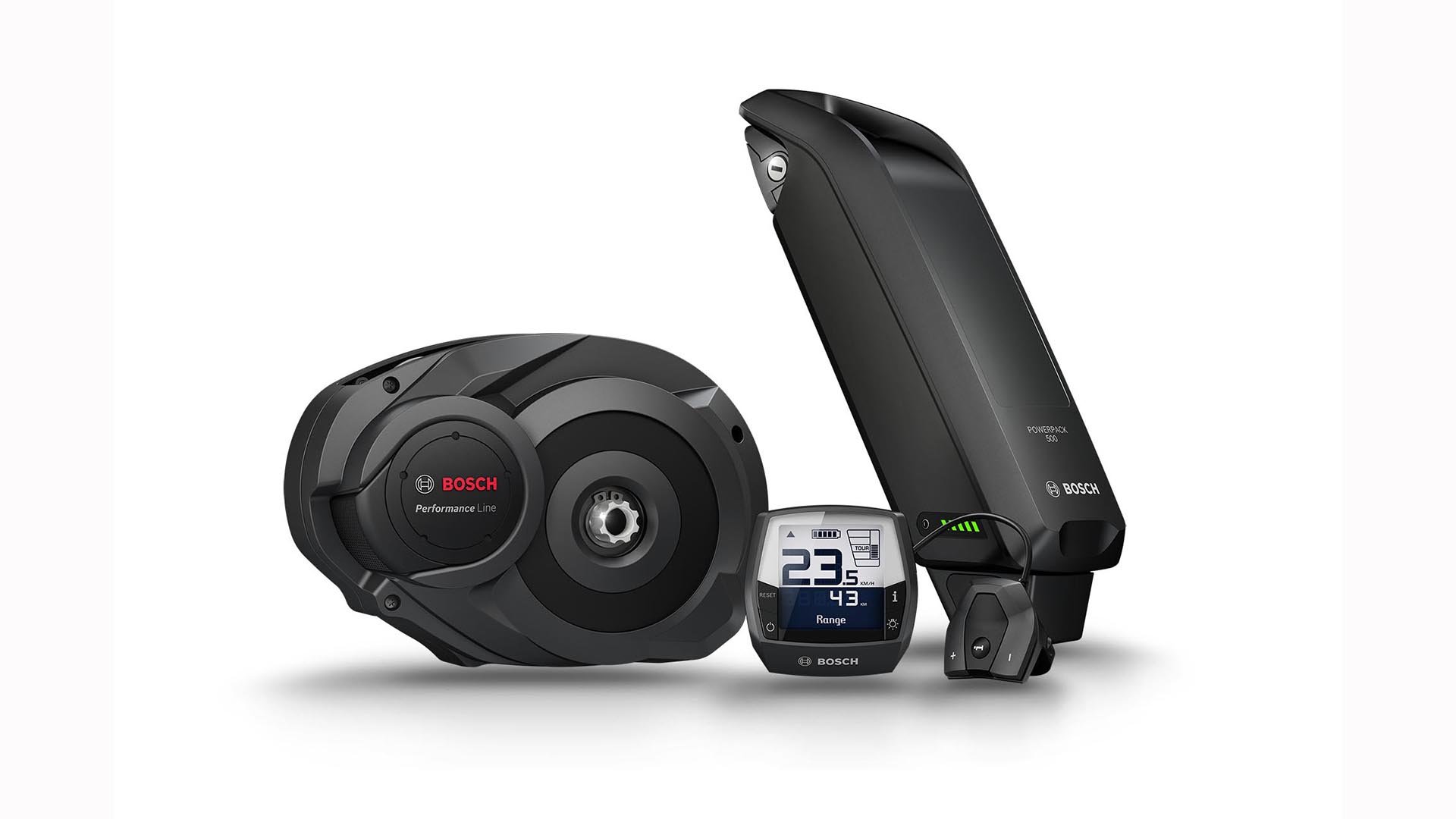 POWERFUL AND SMOOTH RUNNING FOR RELIABLE PERFORMANCE
// Safe on the road with particularly robust motor unit
// Gentle start-up behaviour for the comfort-conscious rider
// Powerful 500 Wh battery
// Powerful and smooth running with short charging times
// Shift detection for smooth shifting processes