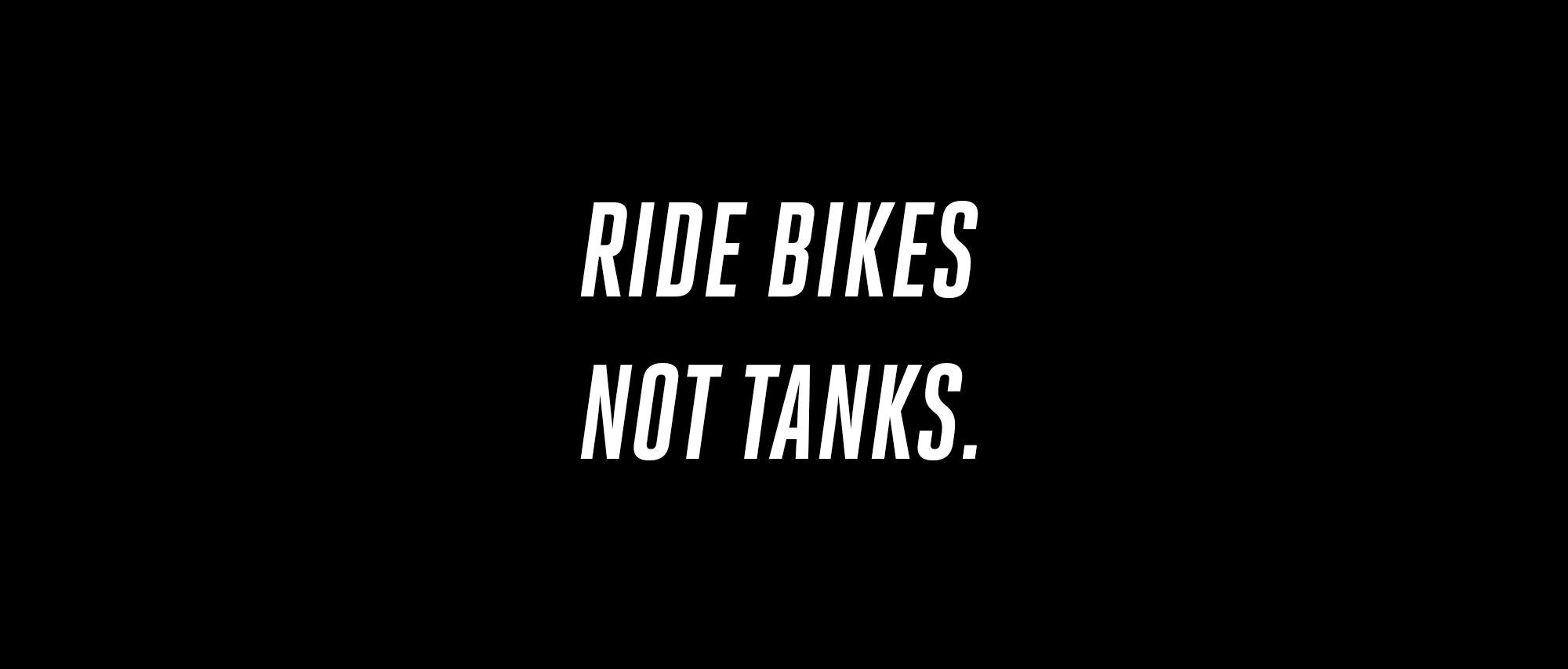 In light of current events.
We are far from having the solution and we know that world politics is never as simple as it seems. Nevertheless, we can fully agree with what we saw at Dynamic Bike Care and therefore want to share it with you.
#ridebikesnottanks is strongly connected to our values #ridetogether and #forabettertomorrow that we live up to. We think people should stick together and not fight each other.
We are aware that this post might not change anything and the message might sound too simple. But we also know that saying nothing means agreeing. We strongly believe that war is never the solution. This is our message to all aggressors out there.