ROAD & GRAVEL
Race

IZALCO MAX

From $3999
Makes you faster
Road bike for all ambitions
Race geometry
Light and aerodynamically optimised carbon or MAX carbon frame
Up to 30 mm tyre clearance
How to buy a road bike – everything you need to know
There's no other bike that is as fast as a road bike. You don't have to be a Tour de France racer to go fast, on thin tyres you can even reach high speed on your Sunday tour. And you'll easily ride lots of kilometres. But road bikes are the right bike if you want to go for long-distance rides or race or climb passes.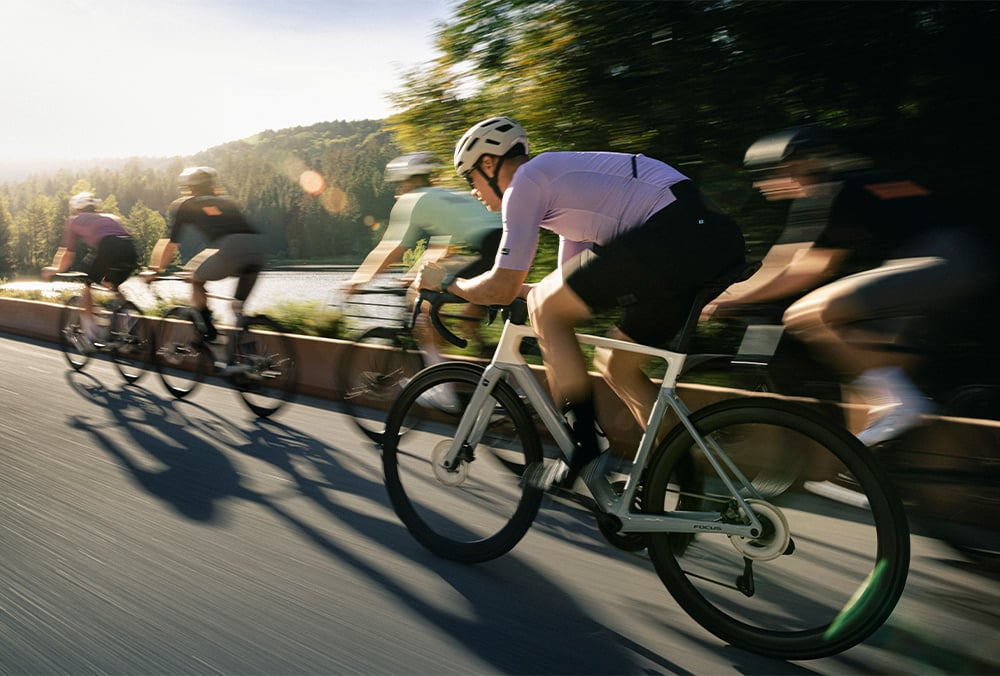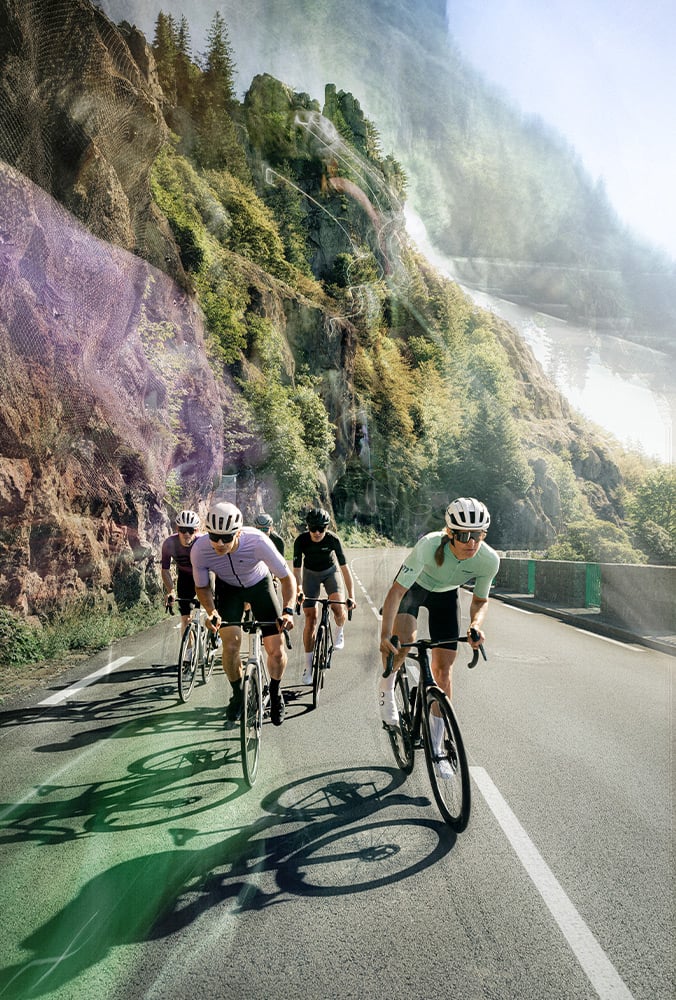 Which road bike will be the right one for me?
You can get all kinds of road bikes from high tech sports machines to daily commuter bikes. With the following categories, you can find the bike that suits you best.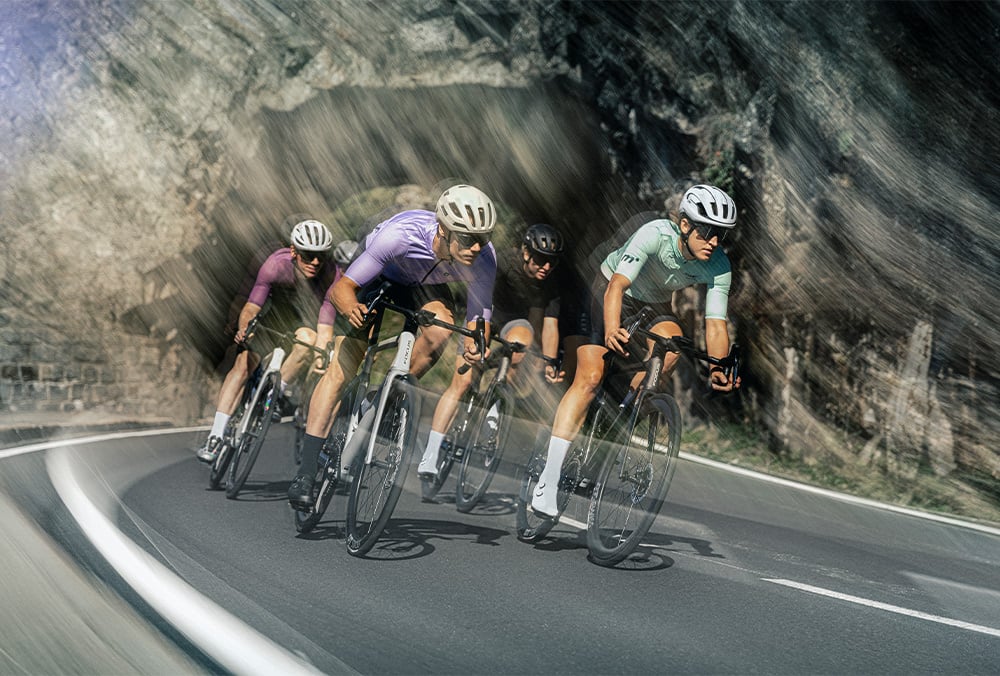 Race
You can reach high speed and best times with a race road bike. They are super light, aerodynamic, and mainly out of carbon. If you want to win every sprint and are into high tech, then a race road bike will be exactly the right choice for you. They love sporty challenges but are just as well for fast rides after work. Their character is formed with one target: push to a maximum of speed, that's why the rider needs to be in an aerodynamic, lower position. Racers love the IZALCO MAX.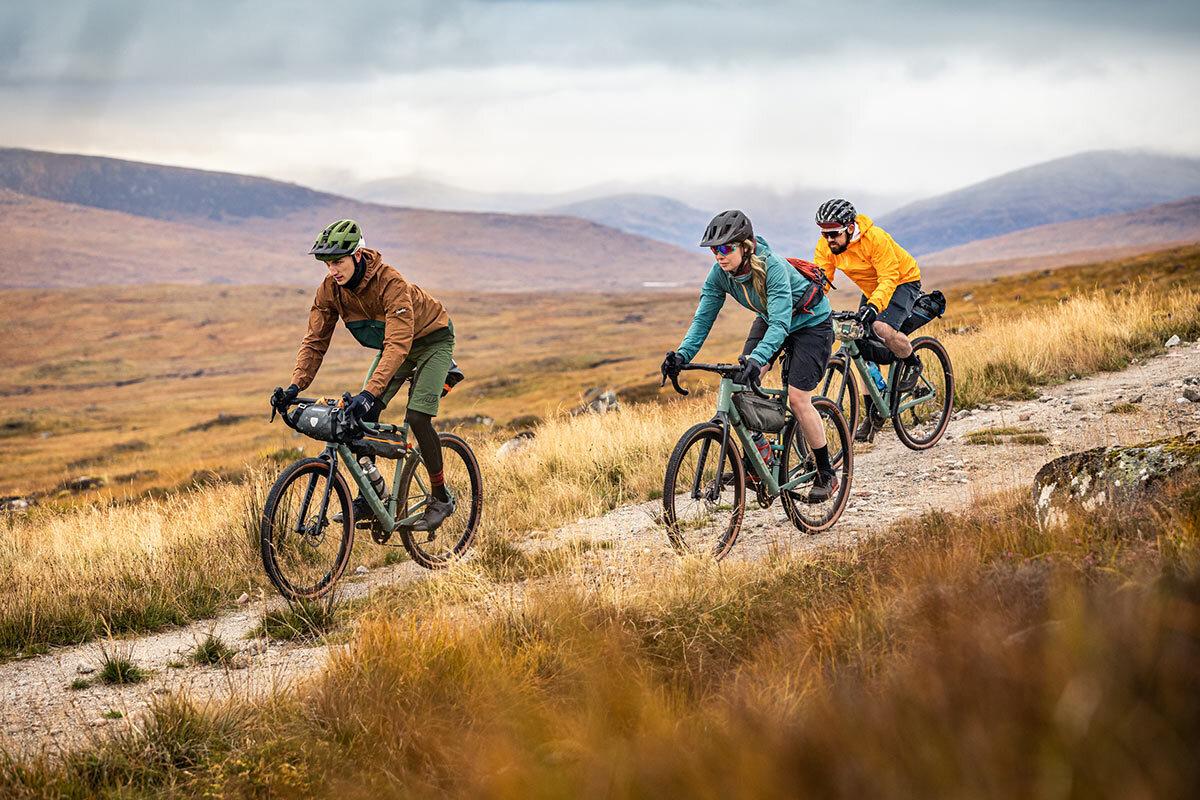 Gravel
No road bike category is growing as fast as the one of gravel bikes. The reasons are easily understandable: their wide tires and the comfortable more upright riding position make them very versatile. Gravel bikes are bikes for your adventures, they often offer mounts for mudguards and racks. Just the same, they are perfect for bike travelling or bike packing and even daily life. Of course, they still roll smooth on tarmac, are home on gravel roads and can be used for easygoing trails as well.

Which riding position is good for me?
For beginners, all the riding positions on road bikes may appear the same. Of course, you will not find a bike which brings the rider in a more sporty and stretched position than a road bike. But even in the road bike category, there are clear differences.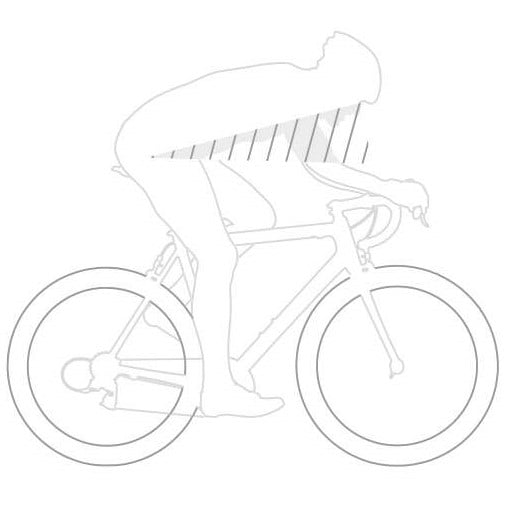 It is important that the riding position of your road bike fits you and your plans. Racers and everyone who wants to ride fast, benefit from an aerodynamic and more stretched position on the bike. That demands a lot from your body but will push you to high speed as well.
Should I choose a road bike frame out of carbon or aluminium?
This question will come up for every buyer of a road bike: Should I buy a frame out of carbon or aluminium? For a long time, carbon road bikes were standard. Aluminium road bikes are renowned for being cheaper and more robust. So they can be an option for beginners or for cyclocross and gravel bikes.
At FOCUS we mainly have road bikes with frames made out of carbon fibre. With the aerodynamic carbon frame of the IZALCO MAX the rider gets all the profit: the lightweight as well as the possibility to form the tubes aerodynamic, both is made possible by carbon. But not only weight and aerodynamic benefits of the qualities of carbon. In the meantime the fabric allows more comfort and ergonomic parts as well – that's why the material is popular for endurance bikes like the PARALANE.
You are interested in the technology which is used for our MAX-carbon bikes? Here you can get more details.
Which components are important for my road bike?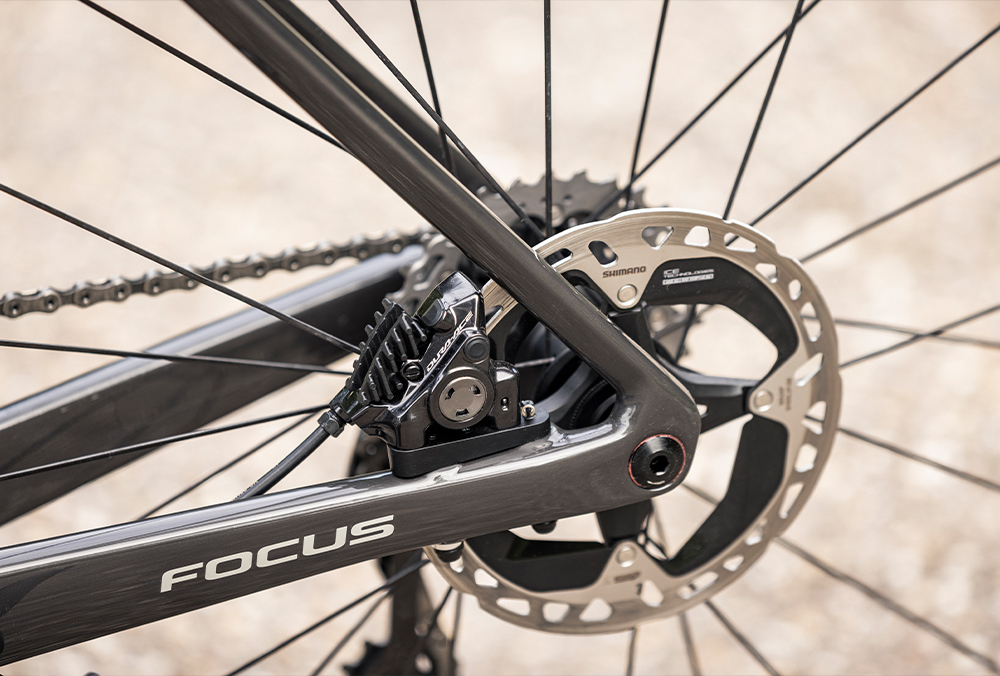 For a long time, rim brakes had been the standard choice for road bikes. That changed: now road bike riders prefer disc brakes. They can show their advantages not only when the ground is wet, but they also make it possible to measure the braking power more precisely. And there is even more: they offer to choose a wider range of wheels and wider tyres.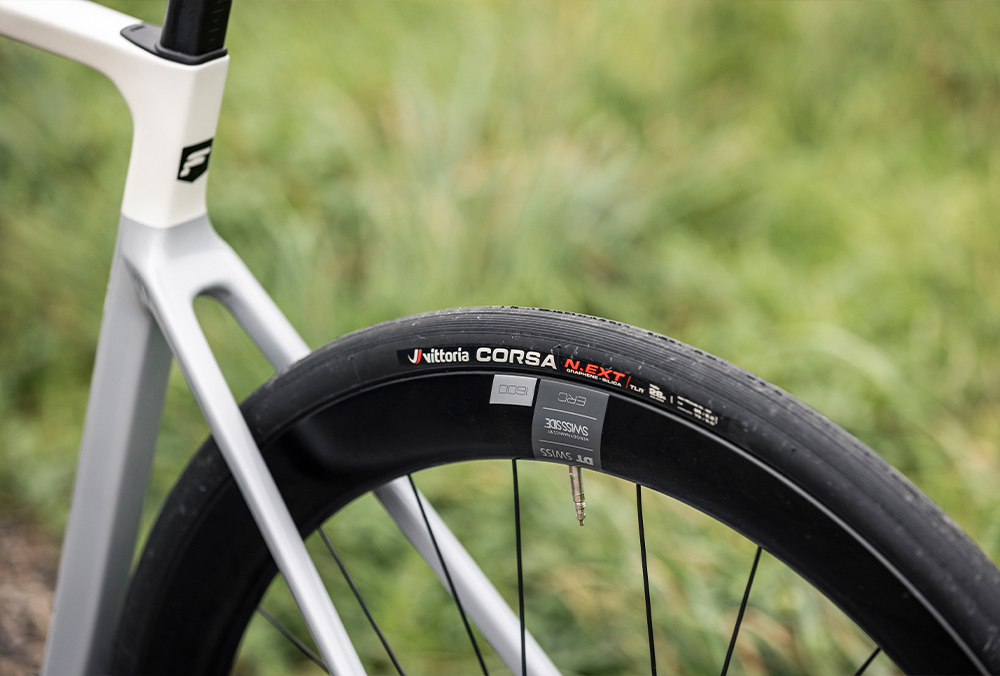 Classic road bikes impressed with their slick thin tyres. Who is checking out modern road bike models can easily see that they are mounted with wider tyres. 25mm to 28mm even can be found on the fastest race bikes. With wider tyres you can use lower pressure and you will ride more comfortably. Who is from time to time riding above gravel roads or in the fields, can even mount wider tyres (28mm - 30mm): they roll on streets comparable to narrower models but are more puncture-resistant. They are even able to handle off-road terrain. If you want to ride every forest road and small trails without worrying about it, you get all freedom with tyres of 30 to 40mm.
Group set
The gear shifting for your road bike works differently from the one of your trekking bike or mountain bike because it is combined with the brake levers. In the meanwhile there are hydraulic and electronic shiftings available for road bikes as well. They are mainly used for high-end bikes.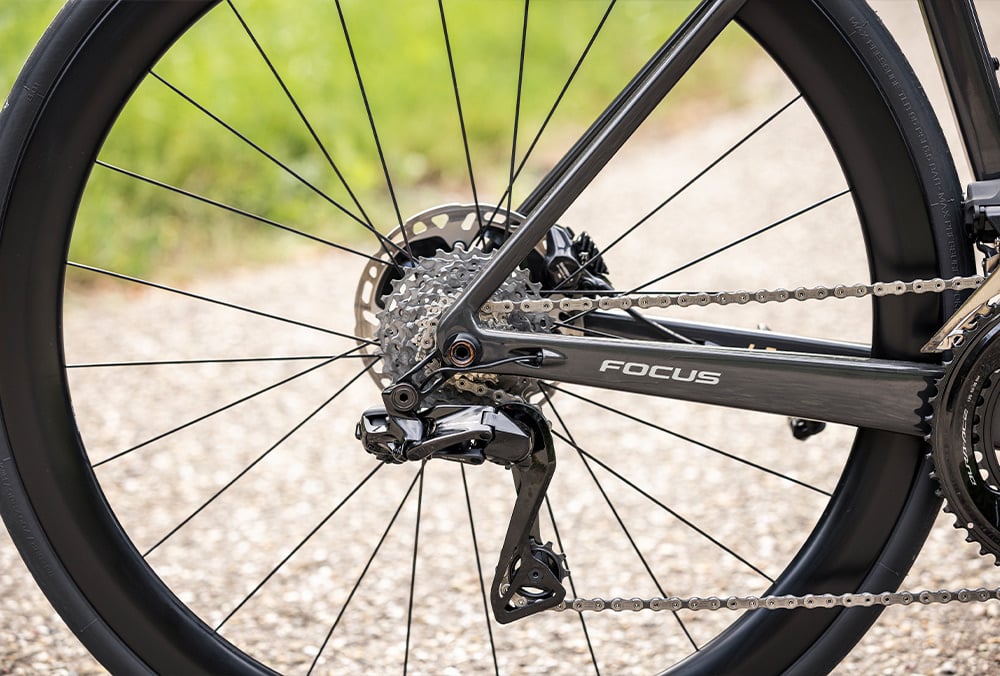 When you talk about shifting for your road bike, the term groupset is used. The three big players Shimano, Sram and Campagnolo rule the market. For our FOCUS bikes, we use Shimano and Sram. Each brand offers different classes of groupsets. In general, you can expect a more expensive groupset to be lighter than a cheap one.
The characteristics of a groupset depend decisively on the range. As standard two chainrings are used today, for gravel or cross bikes there are options with just one. A good choice for road bike riders is a chainset with 52 and 36 teeth, and a cassette with a sprocket of 11 to 30 teeth. If you are riding a lot in the mountains or prefer light gears, you can easily add a wider cassette or choose a compact chainset with 50 and 34 teeth and an 11-34 cassette.
A groupset comes with these parts: