JARIFA²

The JARIFA² encourages long rides and bike adventures in nature. The 100 mm suspension fork and mountain bike geometry guarantee a lot of fun on all terrains. For those wanting to take more luggage on the ride with them, a rack can be retrofitted easily thanks to the mounting option on the frame. Fenders, lighting system, and kickstand can also be fitted easily. This e-MTB hardtail features a powerful Bosch Performance CX e-drive and a battery with up to 750 Wh. By adding a DualBattery or a PowerPack, you can also have up to 1,475 Wh (not possible for size XS and S). Smart features like the USB-C port extend your riding experience even further as your smartphone or navigation system never runs out of energy. The JARIFA² inspires you to escape from your everyday life and is your bike for trips off the beaten track.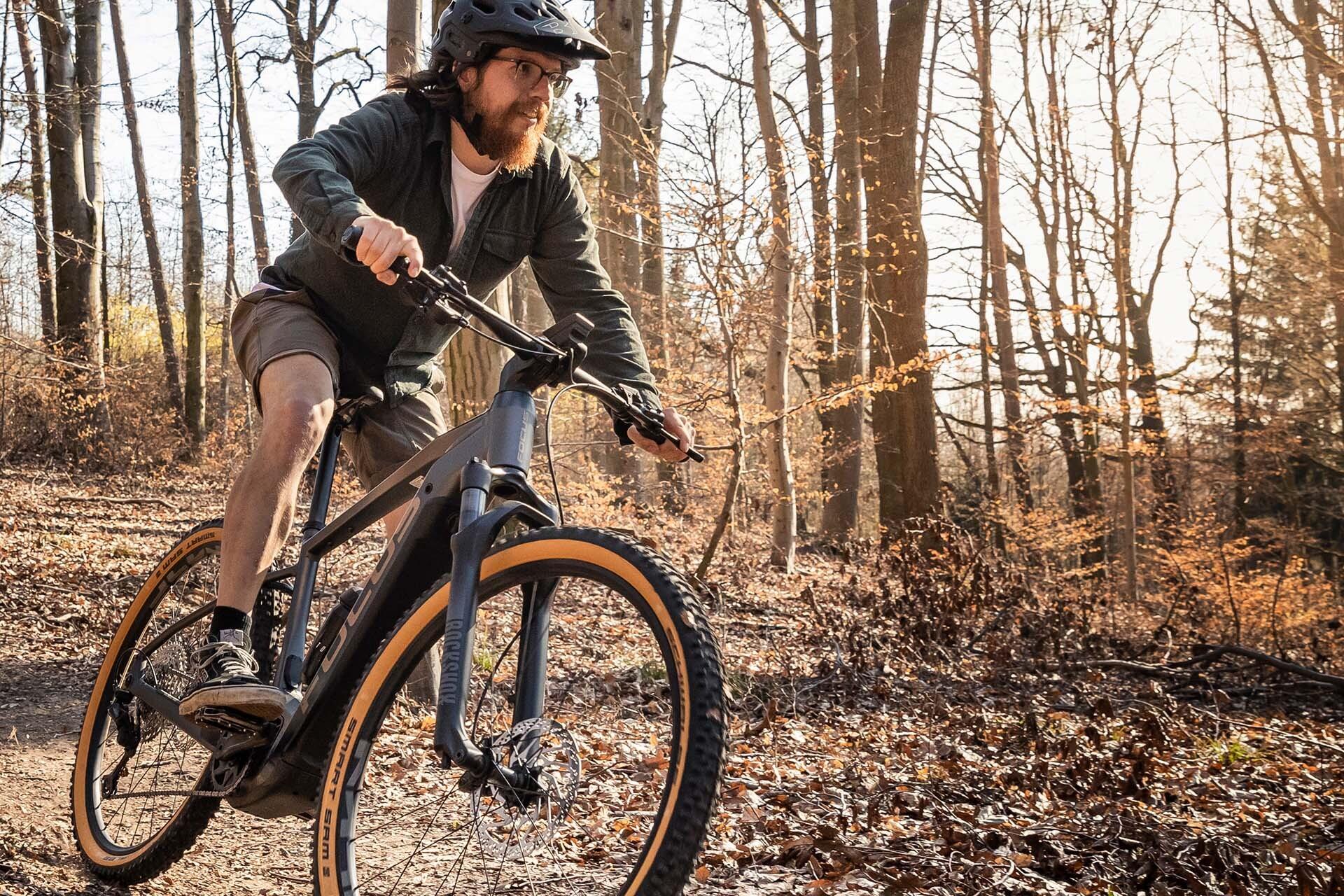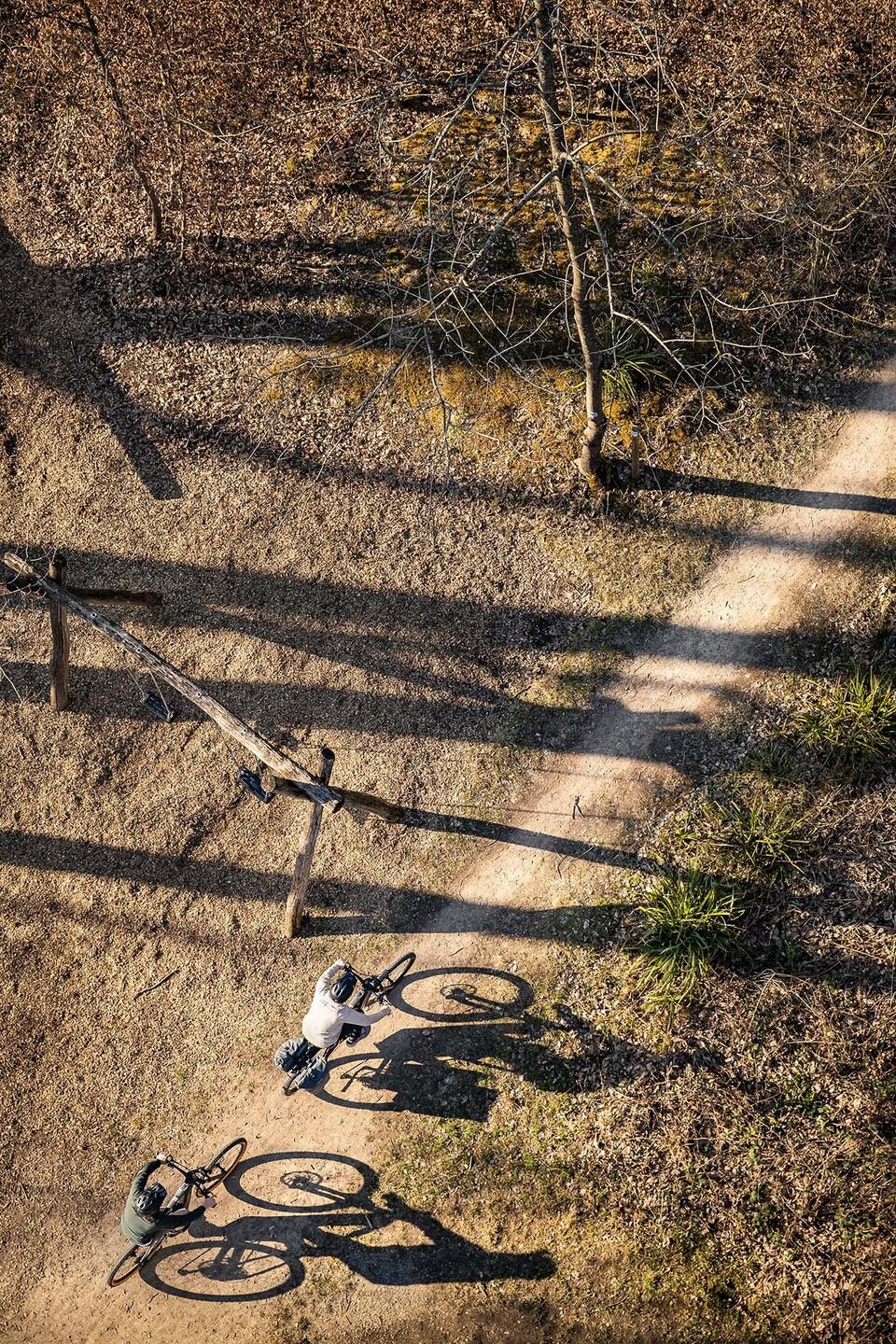 Sporty yet comfortable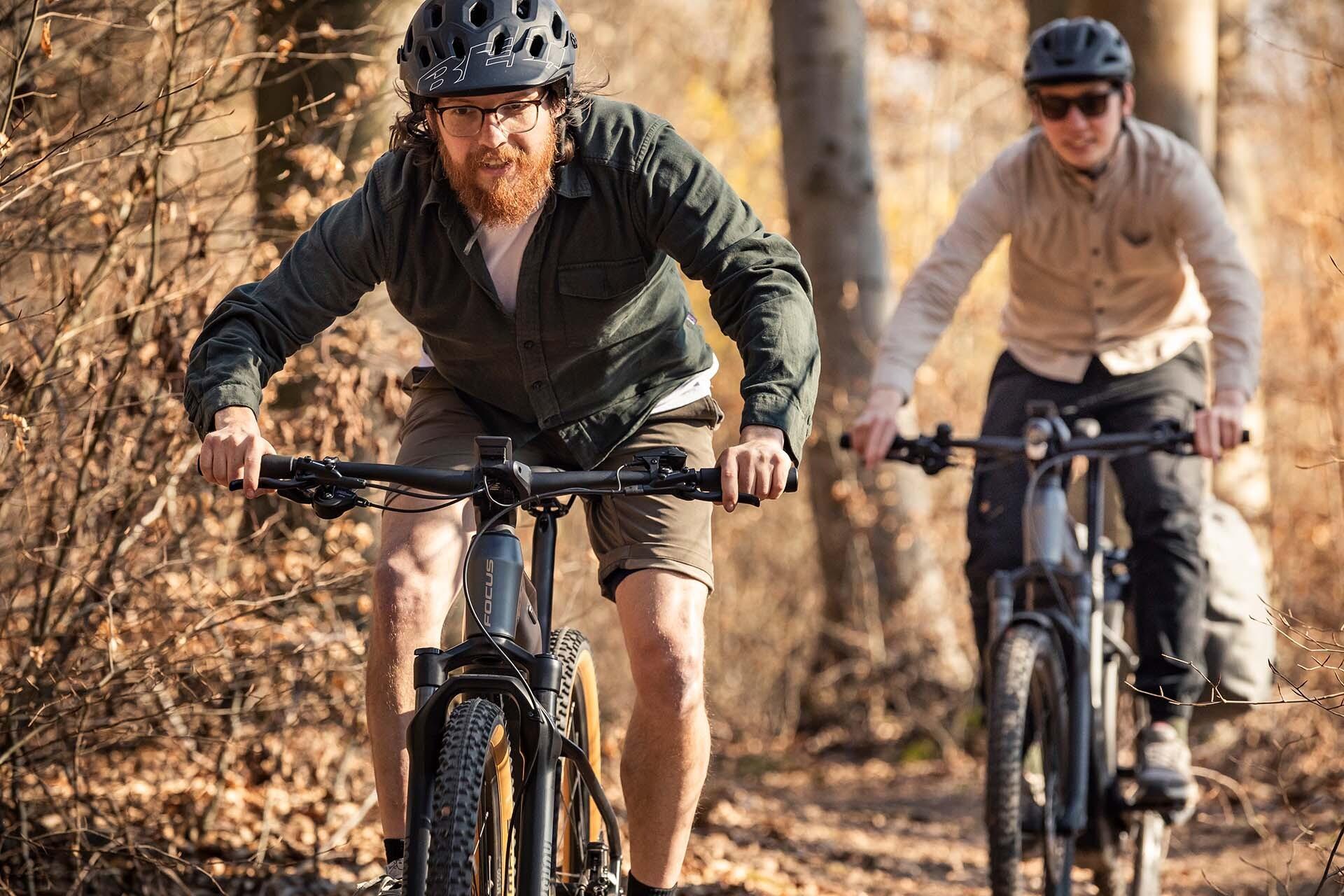 Our JARIFA² comes with a mountain bike geometry and is absolutely suitable for off-road use. Thanks to a shorter rear triangle, the JARIFA² rides agile, a 100 mm suspension fork and 29" wheels with mountain bike tyres provide safety.
Powerful drive
Inspires you to escape the daily routine: The FOCUS JARIFA² motivates you to go on long rides thanks to the powerful Bosch Performance CX e-drive (Gen. 4) with a battery of up to 750 Wh. The integrated battery can be removed for charging.
C.I.S. 30° stem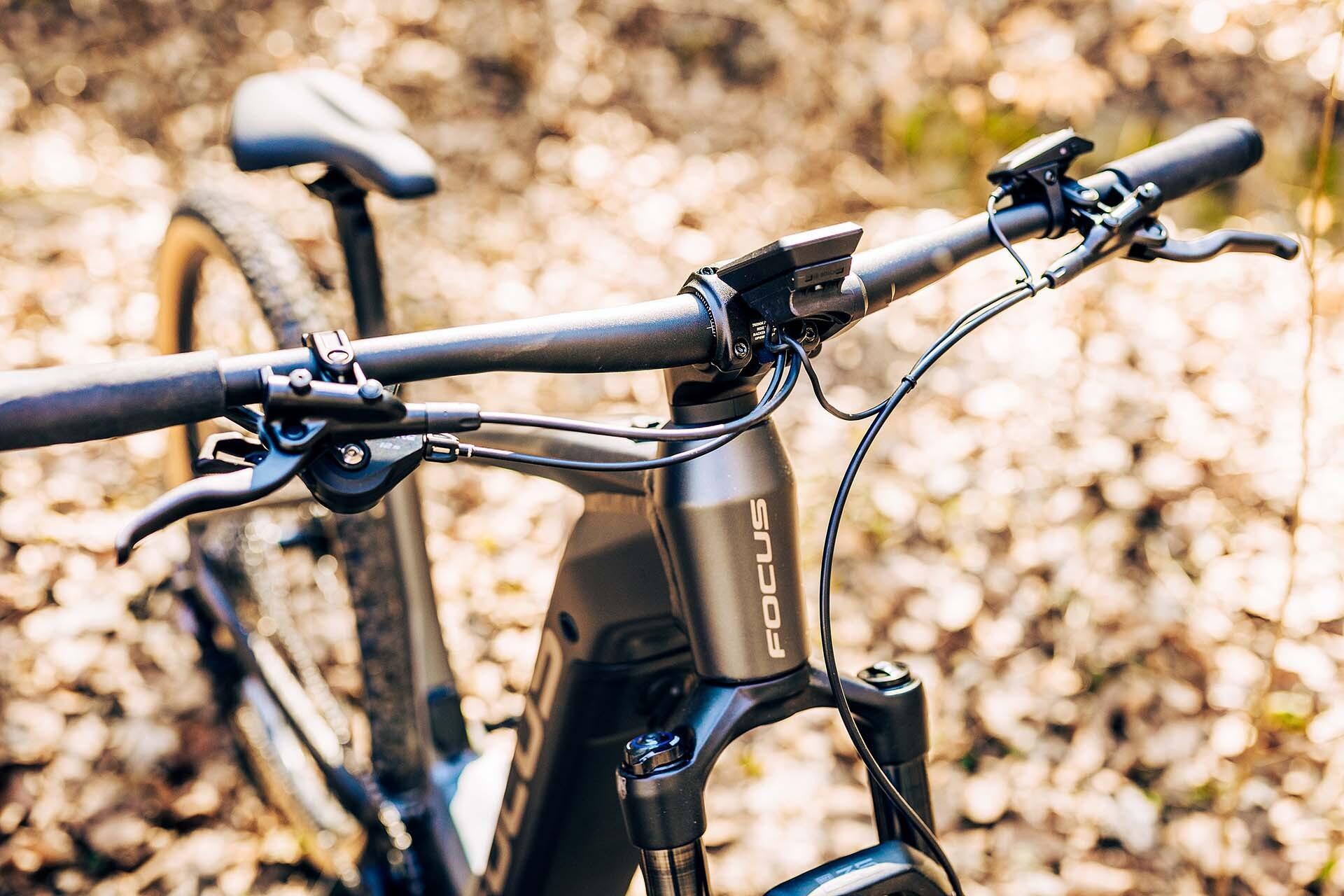 The specially developed C.I.S. design ensures a clean look on the cockpit of the JARIFA² and always guarantees flawless shifting and braking. All cables (brakes, gears) run carefully through the stem. The 30° stem also ensures a pleasantly upright and ergonomic riding position.
Many possibilities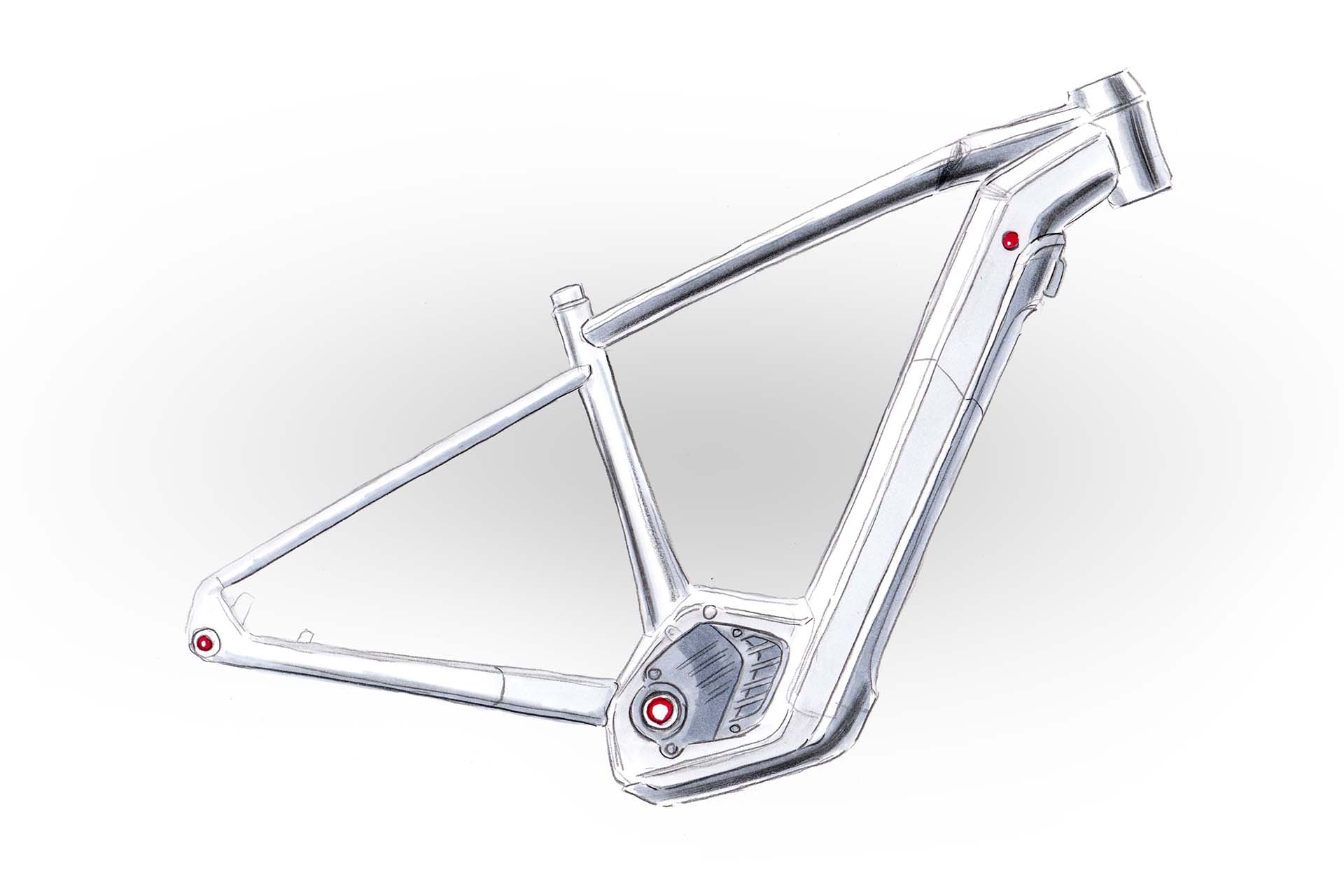 Our JARIFA² is ideally suited for adventures off the paths. Thanks to the mountain bike geometry, it feels at home off-road. The e-hardtail encourages everyday escapes and even has mounting options for a rack, mudguards, lights and stands. With a free system weight (rider, bike and accessories like a backpack, etc.) of up to 150 kg, we make it possible for even more people to ride our bikes. You can also use a trailer for thru-axles.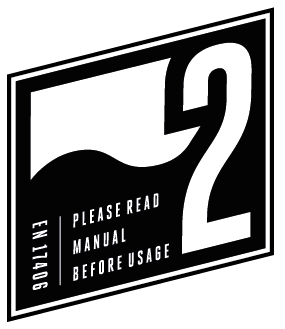 Bike Classification
Type of bicycle (examples): Trekking & Gravel bikes
Description: Applies to bicycle and EPACs and includes Condition 1 as well as unpaved and gravel roads and trails with moderate gradients. In this set of conditions, contact with irregular terrain and loss of tyre contact with the ground may occur. Drops are intended to be limited to 15 cm or less.
Technical support for the jarifa²
Dimension/Standards
I need more detailed information on dimensions (bottom bracket, headset, etc.).
What is the maximum brake rotor dimension?
What is the maximum tire width?
Which wheelsize should I take?
What is the maximum seat post insertion?
What is the maximum system weight?
Can I change between 1by and 2by? What is 1by and 2by?
E-Bike
Can I connect a light to the battery? Is there already a cable in the bike for a lighting sytem?
How do I do a firmware update? Is it recommended?
How do I get my battery out?
Can I change the battery to a smaller/ larger battery?
Can I add a second battery?
How far can I ride with the bike?
Can I tune my e-bike?
Smartphone connectivity
How do I transport my e-bike?
What parts am I allowed to change at my e-bike?
Can I buy a replacement battery and a replacement charger?
Parts
Which groupsets do fit? With what dimensions?
I want a different fork. What do I need to take into account?
Can I add an internal dropper post?
Can I add fenders, kickstand and rack?
Equiptment
Can I attach a bike trailer?
Which pannier fits?
Damage
What do I have to do when I have material damage at my bike?