JARIFA²

Encourages you to escape from your everyday life: the FOCUS JARIFA² encourages long rides thanks to the powerful Bosch Performance CX (Gen. 4) e-drive with up to 1125 Wh. The integrated battery can be removed for charging. 100 mm suspension fork, mountain bike geometry and 29" wheels guarantee a lot of fun on all terrains. Smaller riders have also been considered: in sizes XS and S, the JARIFA² is also available with 27.5" wheels. For those wanting to take more luggage on the ride with them, a rack can be retrofitted easily thanks to the mounting option on the frame. Mudguards, light and stand can also be fitted easily. For adventures off the beaten track.
AN ESCAPE FROM THE DAILY GRIND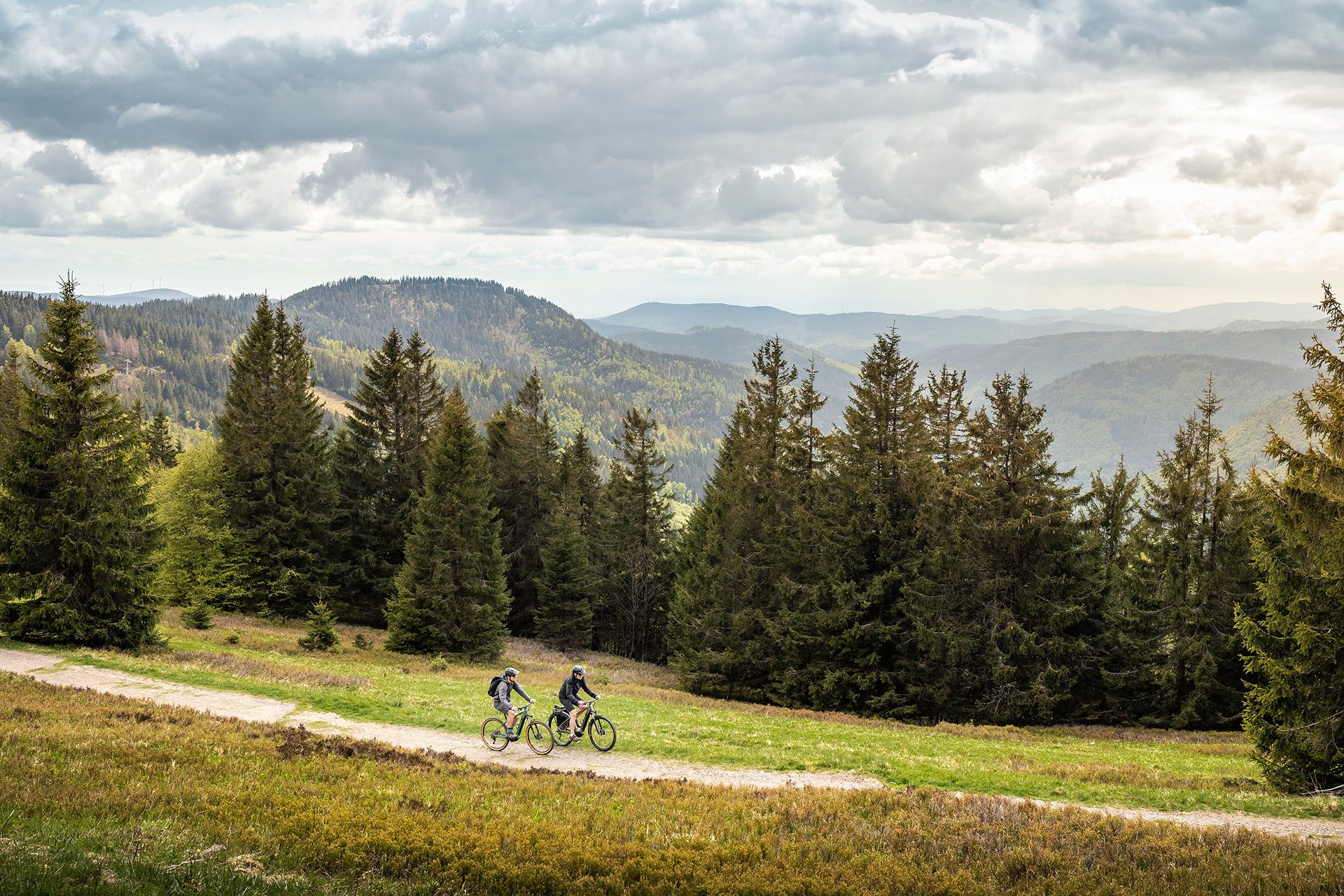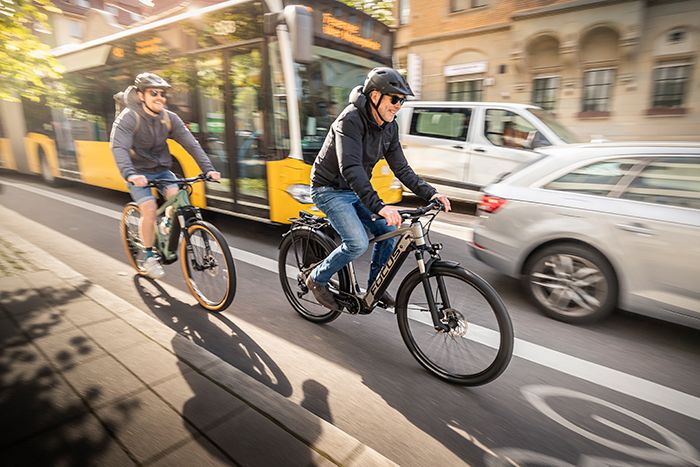 SPORTY AND COMFORTABLE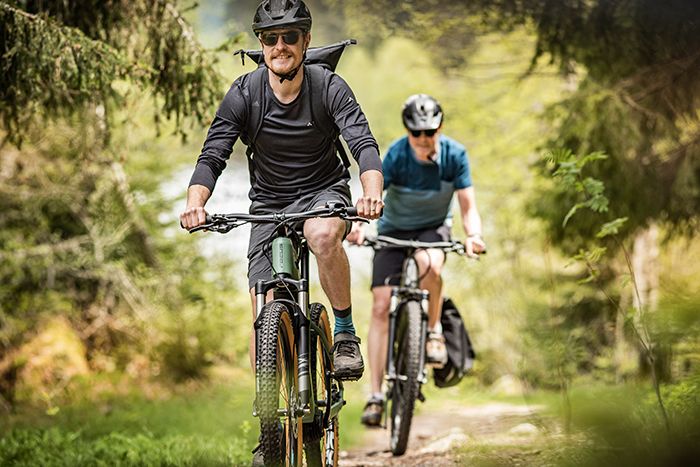 The journey to your destination should be fun. That is why our JARIFA² has been designed with mountain bike geometry, making it ideal for all types of terrain. A shorter chainstay makes the JARIFA² agile, while a 100 mm suspension fork and 29" wheels with MTB tyres ensure a safe ride. The 35° stem ensures a sitting position that is both comfortably upright and ergonomic. The AVENTURA² is even more comfortable thanks to the even more swept-back handlebars that come as standard. We are also bearing smaller riders in mind, which is why the JARIFA² is also available in S and XS sizes with 27.5" wheels.
FURTHER AND MORE UNIVERSAL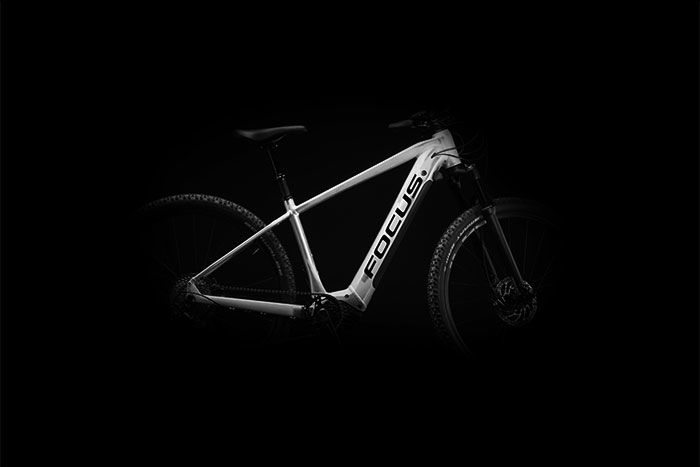 The new JARIFA² and AVENTURA² are our response to the high demands you make in terms of everyday usefulness and range. The battery capacity of the Bosch drive can be increased to 1125 Wh with an additional battery (see grey box). While the JARIFA² range is designed for easy and long-range mountain bike adventures, the fully equipped AVENTURA² models are focused on day-to-day transport. The Bosch smartphone hub allows you to navigate flawlessly and remain directly connected to the digital world.
FULLY EQUIPPED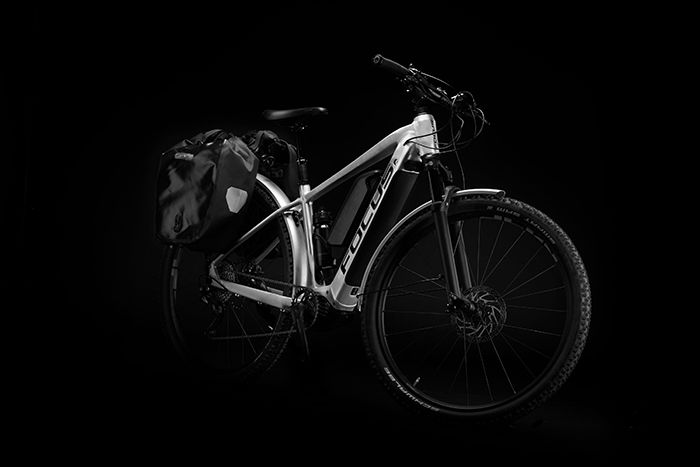 Regardless of whether your journey will last several days or you simply need to transport a lot of belongings: with its robust carrier (25 kg load), high-quality aluminium mudguards, stand and bright headlights, the AVENTURA² is equally well prepared for bikepacking trips and transporting heavy loads across the city. The carrier is designed so that the bags won't damage the paintwork. The JARIFA² can be equipped with all of these attachments, and can easily be retrofitted.
150 kg approval for JARIFA²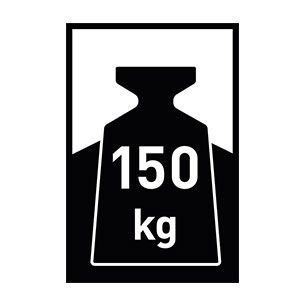 As of now, we have approved selected e-bikes (JARIFA² and AVENTURA²) for a system weight (rider, bike and accessories like a backpack) of up to 150 kg. With this, we offer a much higher system weight than usual in the industry to give more people the opportunity to ride our bikes.
&nbsp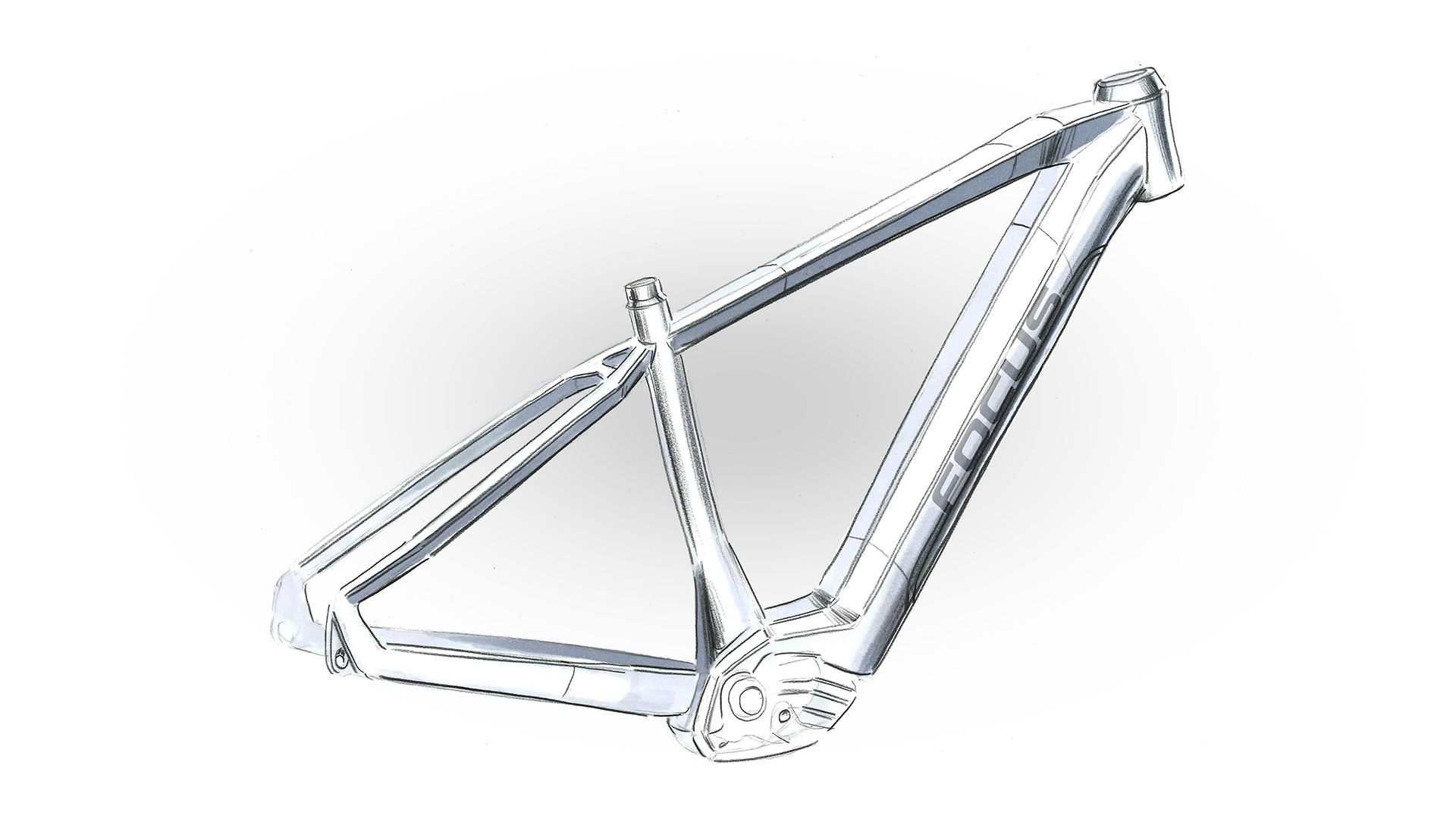 MAXIMUM RANGE
1125 Wh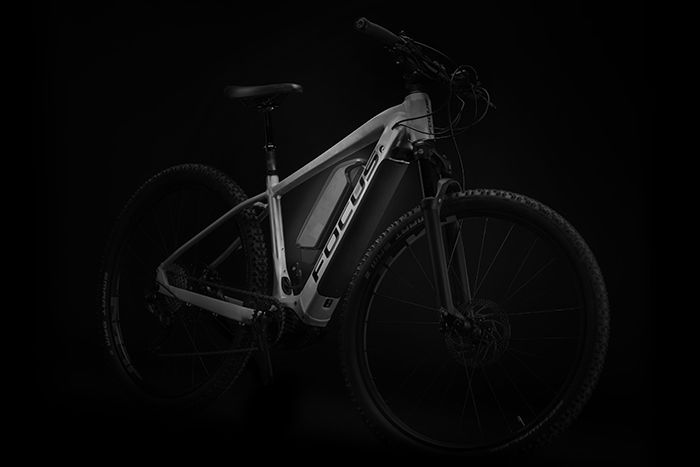 With Bosch Performance CX e-drives, the JARIFA² and AVENTURA² offer you a battery capacity of up to 1125 Wh. The integrated, removable 625 Wh battery can have its range extended with a second, external 500 Wh battery. Your dealer can easily carry out this upgrade, giving you access to the largest battery capacity on the market.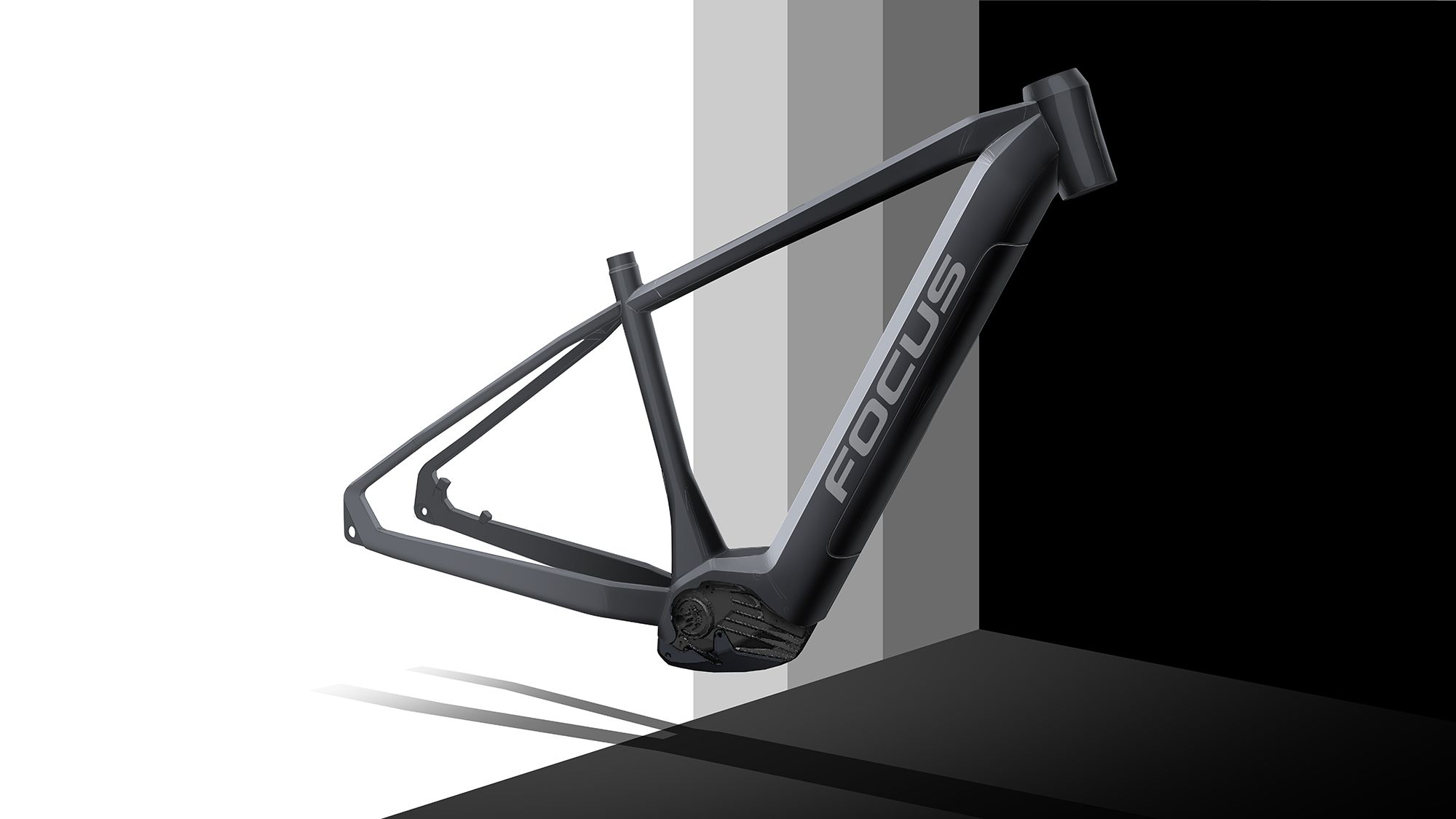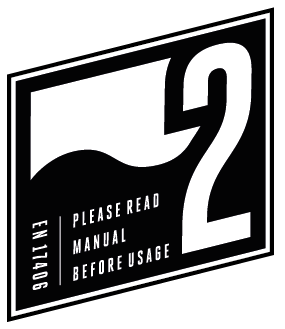 Bike Classification
Type of bicycle (examples): Trekking bike, travel bike
Description: Applies to bicycle and EPACs and includes Condition 1 as well as unpaved and gravel roads and trails with moderate gradients. In this set of conditions, contact with irregular terrain and repeated tyre contact with the ground may occur. Drops are intended to be limited to 15 cm or less.